Monthly Archives:
June 2012
I have been intending to write a long review of Ross Douthat's new book, Bad Religion: How We Became A Nation of Heretics, for about seven weeks now, but due to various obligations and, well, the NBA playoffs, that hasn't happened. So here's a short review: it's an excellent book that accomplishes three basic purposes: one descriptive, one controversial, and one normative.
The descriptive section, consisting roughly of the first half of the book, is a useful, accessible account of the rise of a vibrant, frequently orthodox, Christianity following World War II, and the decline of orthodox Christianity and the institutions that undergird it over the past sixty years. Douthat is even-handed in his treatment of a wide variety of theological movements, theologians, and denominations. While most of the material will be familiar to those who pay attention to these matters closely – including many readers of this blog – it should be acknowledged that most Americans do not fall in this category. And even for those who do, Douthat's synthesis of events, movements, and people is perceptive and sympathetic. Refreshingly, he avoids most of the exaggerated caricatures that populate popular writing on these themes. The average religion reporter for the Washington Post or the Associated Press would do well to use Bad Religion as a starting point and model for writing intelligently about religion in the contemporary U.S.
The second half of the book is straight forwardly controversial, as Douthat explores a variety of influential religious works and figures, ranging from Joel Osteen to Elizabeth Gilbert (Eat Pray Love) to participants in the Jesus Seminar, and criticizes the superficiality, self-absorption, and lack of scholarly rigor that characterizes Christianity-lite and Christian-influenced spirituality in much of the contemporary United States. In many respects, it reads as an update on Chesterton's Heretics, although it must be said that none of Douthat's targets approach the caliber of H.G. Wells, Bernard Shaw, or any of Chesterton's original antagonists. To a certain extent, Douthat is shooting fish in a barrel; but at least they are the biggest fish, if book sales, packed stadiums, and cultural notoriety are any indication.
 For love of Him they ought to expose themselves to enemies both visible and invisible.
Saint Francis of Assisi
Born in Louisville, Kentucky on July 17, 1913, Herman G. Felhoelter was ordained a Franciscan priest in 1939.  He served as an Army chaplain during War II and was awarded a Bronze Star.
Reenlisting in the Army after the war, on July 16th 1950 he was a Captain serving as a chaplain with the 19th Infantry in Korea.  The 19th was in a tough spot that day.  The North Koreans had established a road block in the rear of the regiment near the village of Tunam, South Korea.  The regiment was in retreat, moving through mountains, trying to get around the roadblock, and slowed by the numerous wounded being carried due to the heavy fighting with the North Koreans during the battle for Taegu.  It was obvious by 9:00 PM on the evening of July 16th that 30 of the most seriously wounded could go no farther due to their stretcher bearers being exhausted.  Father Felhoelter and the chief medical officer Captain Linton J. Buttrey volunteered to stay with the wounded while the rest of the men escaped.  Father  Felhoelter was under no illusions of what would happen to the wounded and to him after the advancing North Koreans captured them, and swiftly gave them the Last Rites while he tended to them. Continue reading →
Ah, Dadisms, the short hand that many fathers use as they attempt to navigate life with their families.  Here are some of my favorite:
1.   Clean up this dump!
2.   You are not going outside like that!
3.   When I was young and dinosaurs ruled the earth…
4.   I'm proud of you!
5.   Always get it in writing.
6.   Can't I trade you in for a new kid?
7.   Because I said so, that's why!
8.   Did you ask Mom?
9.   Take this twenty, it might come in handy.
10.  Careful, there are lots of loosely wired people out there. Continue reading →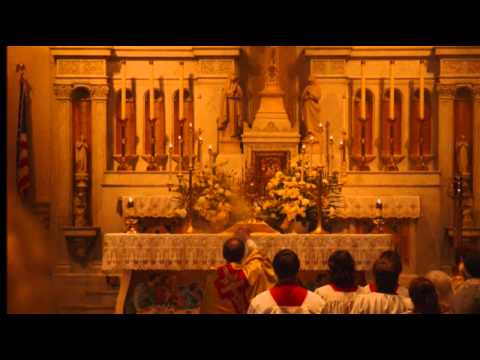 (A guest post from Don the Kiwi on the backstory regarding the institution of the feast of Corpus Cristi.)
Last Sunday we celebrated the feast of Corpus Cristi, which literally means the body of Christ, in solemn commemoration of the Holy Eucharist.   As with many of the great feasts of the Church there is a fascinating history associated with the establishment of this holy day, which involves a saint and a miracle.
God's instrument on this occasion was a woman known to history as Saint Juliana of Liege, or Julian of Mount Comillon where she was educated as a girl by the Augustinian nuns at the convent there, after the death of her parents when she was only five.  She was accepted into the order, made her religious profession, and became the mother superior of the convent.
Juliana had an ardent love of Our Lady, and also cultivated an extraordinary devotion to the Blessed Sacrament.  As she grew in her vocation, she increasingly longed for a special feast in honor of the Sacrament.  She had a vision of the Church as a full moon with one dark spot, symbolizing the lack of such a feast.  Juliana expressed her to desire to the Bishop of Liege and the Archdeacon of Liege, who received her request favorably.  In 1246 the Bishop at a synod of bishops from lands now in the country of Belgium, successfully proposed that a feast in honor of the Blessed Eucharist  be instituted in the dioceses respresented at the Synod.  The Archdeacon of Liege, Jacques Pantaleon, in time became the Bishop of Verdun, then Patriarch of Jerusalem, and, on August 29, 1261, was elected Pope under the name of Urban IV.
Shortly after this, in an example of that synchronicity that often reveals the Hand of God in history, one of the great Eucharistic miracles of the Church occurred.  In 1263 Peter of Prague, a German priest, stopped at a town called Bolsena while on pilgrimage to Rome.  He was a pious priest but had difficulty in believing that Christ was truly present in the consecrated host.  While celebrating Mass in the Church of Saint Cristina, he finished saying the words of consecration, when blood started to seep from the consecrated host and trickled over his hands and onto the altar cloth and corporal Continue reading →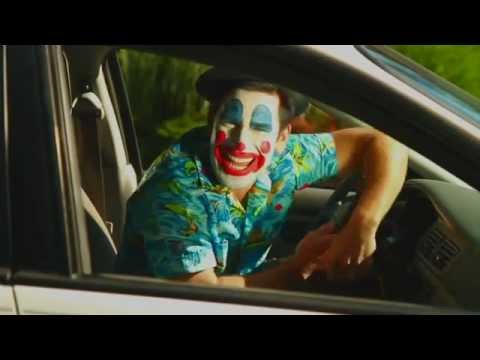 When I was a boy of fourteen, my father was so ignorant I could hardly stand to have the old man around. But when I got to be twenty-one, I was astonished by how much he'd learned in seven years.
Mark Twain
Only a dad with a tired face,
 Coming home from the daily race,
 Bringing little of gold or fame
 To show how well he has played the game;
 But glad in his heart that his own rejoice
 To see him come and to hear his voice.
 Only a dad with a brood of four,
 One of ten million men or more
 Plodding along in the daily strife,
 Bearing the whips and the scorns of life,
 With never a whimper of pain or hate,
 For the sake of those who at home await.
 Only a dad, neither rich nor proud,
 Merely one of the surging crowd,
 Toiling, striving from day to day,
 Facing whatever may come his way,
 Silent whenever the harsh condemn,
 And bearing it all for the love of them.
 Only a dad but he gives his all,
 To smooth the way for his children small,
 Doing with courage stern and grim
 The deeds that his father did for him.
 This is the line that for him I pen:
 Only a dad, but the best of men
Edgar Guest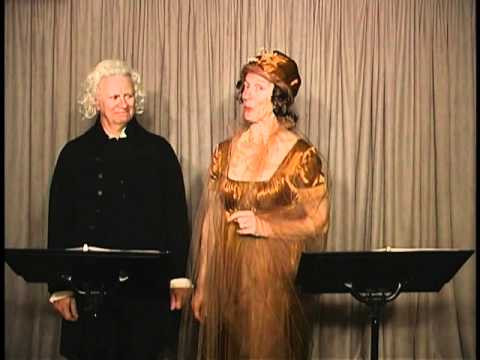 On June 18, 1812, President James Madison signed the declaration of war passed by Congress on June 17, 1812, starting the War of 1812.  I think it is safe to say that rarely has the United States gone to war more ill-prepared than in 1812, with an Army of 7,000 men and a Navy with 12 combat vessels, which is odd considering that there was no precipitating crisis that mandated a declaration of war at the time.  The United States could have prepared for the conflict and then declared war, but no such pre-war preparation occurred.
The vote totals in Congress, in the House 79-49 and in the Senate 19-13, indicated that the war was largely at the desire of one political party, the Jeffersonian Republicans, and opposed by the Federalists.  The opposition of the Federalists would continue throughout the war, and the conflict would be bitterly divisive in the United States.
The whole undertaking has a fairly surreal quality in retrospect, with the Madison administration, propelled by the War Hawks in Congress, undertaking a war that the President himself thought unwise and ill-considered against the mightiest Empire in the world.
Here is the text of the war message sent by President Madison on June 1, and which served as the basis for the declaration of war:
Continue reading →
Brad Pitt for Mayor of New Orleans? He didn't think he'd have a chance due to his stands for "Gay Marriage, No Religion and Legalization of Pot" but the fawning Mass Media Representative Anne Curry doesn't seem to think this is problematic at all as she gushes all over the place. What exactly does he mean "no religion"? Does that mean only that he personally doesn't have a religion or that he would like to abolish religion? Curry doesn't seem to care to find out more- and I doubt that the liberal secularist would mind trying to crush traditional religion down into a tame little side show- in fact traditional Faith is the great enemy of liberal secularism- and vice versa.
See More
The federal DREAM Act failed to pass Congress; however, President Obama has never been one to let a pesky little thing like the U.S. Constitution to get in the way of achieving his policy objectives.
The Obama administration will stop deporting and begin granting work permits to younger illegal immigrants who came to the U.S. as children and have since led law-abiding lives. The election-year initiative addresses a top priority of an influential Latino electorate that has been vocal in its opposition to administration deportation policies.

The policy change, described to The Associated Press by two senior administration officials, will affect as many as 800,000 immigrants who have lived in fear of deportation. It also bypasses Congress and partially achieves the goals of the so-called DREAM Act, a long-sought but never enacted plan to establish a path toward citizenship for young people who came to the United States illegally but who have attended college or served in the military.
Let's take a look at Article II of the Constitution (the article dealing with the presidency, for those of you in Rio Linda). Hmmm, we've got length of term, eligibility requirements, the electoral college, Commander-in-Chief, state of the Union, adjourning Congress . . .  don't see anything here about just ignoring the will of Congress when they don't implement policies you approve of.
Oh. Wait. There it is. It's right between the penumbras and emanations guaranteeing the right to privacy and abortion. My bad. Clearly my Ph. D training was incomplete.
Now you might be upset with this decision, but do not question President Obama's fealty to the Constitution. This is a man who has been a zealous guardian of the Executive Branch's duties and responsibilities. And if you don't believe me, just take a closer look at the tremendous work the Justice Department has done in fighting for the Defense of Marriage Act. No, that president would never let partisan politics prevent him from faithfully upholding the laws of our land.
In all seriousness, this is another power grab that would be impeachable in a saner world. Make no mistake, this is not about the policy itself. That is a topic for another discussion, and is absolutely not the point of this post. The merit of the policy is irrelevant to the concerns over constitutional authority and power. Last I checked this was still a constitutional republic, not an autocracy, and the president of the United States cannot simply make policy absent a grant of legislative authority.
What's troubling to me is seeing a handful of Catholics applauding this decision, including Archbishop Schnurr of Cincinnati. I understand why these individuals support the overall policy, but again, the policy itself is beside the point. You should not applaud a policy when the manner in which it is implemented so flagrantly violates the Constitution.
So let me say this bluntly: if you approve of the president's actions in this particular case, then you have absolutely no standing whatsoever to to complain about the constitutionality of the HHS mandate. If you support this action but think the HHS mandate is a tyrannical show of force, then you are a complete hypocrite. You're essentially signalling that you are okay with usurpation of constitutional authority when you agree with the policy outcome. Just as we can't be cafeteria Catholics, we don't get to be cafeteria constitutionalists either. You don't get to pick which parts of the Constitution you uphold. Now of course constitutions, unlike dogma, can be amended and changed, though I suspect permitting the president of the United States to do whatever he likes whenever he likes would not be an advisable change.
This president has absolutely no regard for the Constitution, and this action only helps underscore this undeniable fact.
Something for the weekend.  Lincoln and Liberty Too.  Perhaps the most effective campaign song in the history of our nation, it resonates strongly in me this year when our Catholic Church is engaged in a fight for our religious liberty.  Our bishops have proclaimed a Fortnight for Freedom from June 21 to July 4 for Catholics to meditate upon, and proclaim, our American heritage of liberty.  In that fortnight the memory of one man from our history should stand tall, Abraham Lincoln.  Although he was not a Catholic, and most Catholics of his time were members of the Democrat Party, Lincoln ever stood for the rights of his fellow citizens who were Catholics.
In the 1840s America was beset by a wave of anti-Catholic riots.  An especially violent one occurred in Philadelphia on May 6-8 in 1844. These riots laid the seeds for a powerful anti-Catholic movement which became embodied in the years to come in the aptly named Know-Nothing movement.  To many American politicians Catholic-bashing seemed the path to electoral success.
Lincoln made clear where he stood on this issue when he organized a public meeting in Springfield, Illinois on June 12, 1844.  At the meeting he proposed and had the following resolution adopted by the meeting:
"Resolved, That the guarantee of the rights of conscience, as found in our Constitution, is most sacred and inviolable, and one that belongs no less to the Catholic, than to the Protestant; and that all attempts to abridge or interfere with these rights, either of Catholic or Protestant, directly or indirectly, have our decided disapprobation, and shall ever have our most effective opposition. Resolved, That we reprobate and condemn each and every thing in the Philadelphia riots, and the causes which led to them, from whatever quarter they may have come, which are in conflict with the principles above expressed."
Lincoln remained true to this belief.  At the height of the political success of the Know-Nothing movement 11 years later, Mr. Lincoln in a letter to his friend Joshua Speed wrote:
"I am not a Know-Nothing. That is certain. How could I be? How can any one who abhors the oppression of negroes, be in favor of degrading classes of white people? Our progress in degeneracy appears to me to be pretty rapid. As a nation, we begin by declaring that "all men are created equal." We now practically read it "all men are created equal, except negroes." When the Know-Nothings get control, it will read "all men are created equal, except negroes, and foreigners, and catholics." When it comes to this I should prefer emigrating to some country where they make no pretence of loving liberty-to Russia, for instance, where despotism can be taken pure, and without the base alloy of hypocracy [sic]."
In our battle for religious liberty, we have Abraham Lincoln on our side, a man who understood that the great principles enshrined in our Declaration of Independence and our Constitution apply to all Americans. Continue reading →
(Originally published at Acts Of The Apostasy)
I've noticed a trend bubbling around the Catholic blogosphere, particularly in the more progressive, Catholyc publications. I've seen it in several places – nuanced and a bit covert.  Until now.  It's this notion that we're all cafeteria Catholics to one degree or another.
I reject that premise, totally and without compromise.
Here's the most recent example, culled from that paragon of progressive prattle, the National Catholic Distorter, in a piece written by Isabella Moyer, on June 6, titled Catholics Need to Rethink Their Strategy:
First of all, let's admit that we are all "cafeteria Catholics" to some degree. The groaning buffet table that is our universal church is too much for any of us to take in at once or to fully understand and accept with the same level of commitment and passion. We must stop judging each other by what we can fully accept with an open heart and what we continue to struggle to understand or believe.
I'm going to take this apart sentence by sentence, because there's quite a bit wrong with nearly every word here, quite possibly including the words "and" and "the".
First of all, let's admit that we are all "cafeteria Catholics" to some degree.
No, I won't admit that.  I know plenty of people who are faithful to all of Church doctrine, and suffer sacrifices in ordering their lives as such.  They neither willingly nor knowingly reject any part of Church doctrine or dogma. And if they discover that their conscience or lifestyle is opposed to Church teaching, they take the painful and narrow routes to conform their lives.  They don't rationalize sinful behavior and hide behind the cowardly excuse of "following one's conscience". Continue reading →
Opponents of the repeal of "Don't Ask, Don't Tell" , a policy to keep out of the closet homosexuals from serving in the military, predicted that such a repeal would be merely a first step, and they have proved prophetic:
Last summer, gays in the military dared not acknowledge their sexual orientation. This summer, the Pentagon will salute them, marking June as gay pride month just as it has marked other celebrations honoring racial or ethnic groups.
In the latest remarkable sign of change since the military repealed the "don't ask, don't tell" policy, the Defense Department will soon hold its first event to recognize gay and lesbian troops. It comes nine months after repeal of the policy that had prohibited gay troops from serving openly and forced more than 13,500 service members out of the armed forces.
Details are still being worked out, but officials say Defense Secretary Leon Panetta wants to honor the contributions of gay service members.
"Now that we've repealed 'don't ask, don't tell,' he feels it's important to find a way this month to recognize the service and professionalism of gay and lesbian troops," said Navy Capt. John Kirby, a spokesman.
This month's event will follow a long tradition at the Pentagon of recognizing diversity in America's armed forces. Hallway displays and activities, for example, have marked Black History Month and Asian-Pacific American Heritage Month. Continue reading →