Monthly Archives:
May 2012
Above this race of men stands an immense and tutelary power, which takes upon itself alone to secure their gratifications and to watch over their fate.  That power is absolute, minute, regular, provident, and mild.  It would be like the authority of a parent if, like that authority, its object was to prepare men for manhood; but it seeks, on the contrary, to keep them in perpetual childhood: it is well content that people should rejoice, provided they think of nothing but rejoicing.  For their happiness such a government willingly labors, but it chooses to be the sole agent and only arbiter of that happiness; it provides for their security, foresees and supplies their necessities, facilitates their pleasures, manages their principal concerns, directs their industry, regulates the descent of property, and subdivides their inheritances: what remains, but to spare them all the care of thinking and all the trouble of living?
Was there a greater political prophet than Alexis de Tocqueville? I think not. He wrote about American society and government nearly 200 years ago, and his brilliant insights into American culture specifically and political theory more generally are as relevant today as they were when he first wrote, if not more so. It's as though he possessed a crystal ball and saw the ascension of petty tyrants like Michael Bloomberg.
If Mayor Bloomberg gets his way, and it looks like he will, large sodas and other sugary drinks will be a thing of the past, at least at restaurants, movie theaters, cafes, and stadiums across the five boroughs.

Under the mayor's proposed plan, drinks at these locations would not be over 16 ounces. If businesses break the rule, they'll be hit with a $200 fine.

Thomas Farley, the city's health commissioner, said the measure is a new way to fight obesity. He estimates that over 60 percent of New Yorkers are overweight.
Aside from the bogus statistics – I grew up in New York City, and 60% of the people are overweight only if the ideal weight is "anorexically thin" – this is yet another attempt by Nanny Bloomberg to dictate to the people of New York how to live their lives. You may remember Mayor Mike from such public health efforts as banning smoking pretty much everywhere and banning the evil known as transfats.
Even if one agrees that it is good for people to not smoke and to eat healthy, is there no end in sight to these efforts to control the daily lives of citizens? You know, other then when it comes to those same citizens aborting their children because they're only girls.
Let's leave aside the fact that such a ban would be futile as, after all, customers could just order multiple beverages. This is yet another effort to control behavior. Certainly this is not the most egregious assault on personal liberty in this nation's history, but that's sort of the point, and that was Tocqueville's point as well. It's the little things that get you. In other words, the real danger in democratic governments isn't large-scale deprivations of liberty (though these are certainly possible as well), but rather the minute, insufferable attempts to manipulate people and treat others as though they were children.
That said, this story is yet another corrective to the old saw that it is social conservatives who want to control every aspect of our daily lives. If Michael Bloomberg is a social conservative, then I'm afraid to know what I'd be labeled.
But have no fear New Yorkers. Even if Mayor Mike takes your giant sodas away, at least he won't be touching your donuts.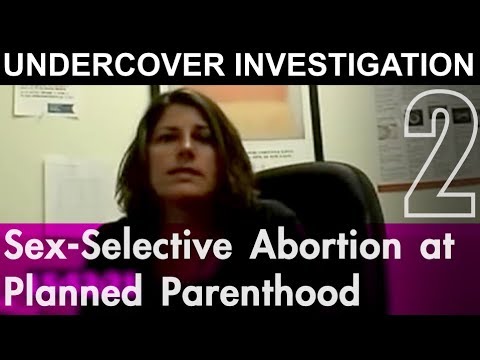 Live Action today released a second video showing that Planned Parenthood, an organization that I have designated  Worse Than Murder, Inc, has no problem with sex selection abortions.  Go here to read my post on the first gendercide video released by Live Action.  Today the House failed to muster the two-thirds vote necessary to pass the  Prenatal Non-Discrimination Act which would have banned this unspeakable evil.  The Obama administration opposed the bill.  Obama has never found any form of abortion he opposes and Planned Parenthood has his complete allegiance.  In the House 276 Republicans voted in favor of the bill, 7 against.   Democrats voted 161 in favor of gendercide and 20 against.
The core of the Democrat party today is abortion.  The vote on gendercide demonstrates just how extreme this allegiance is.  As in the days of slavery, the Democrat party champions the notion that we can, in good conscience, ignore the rights of portions of the human race, and that the unborn, like the slaves of old, are mere property and may be destroyed at the mother's will and whim.  The words of Lincoln should be our battle cry against this old evil in a new form: Continue reading →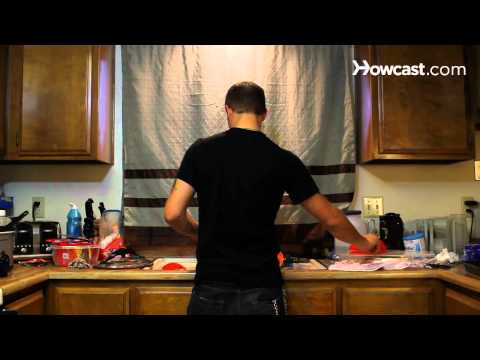 Just how far in the tank is the Mainstream Media for Obama this election year?  Time gives us an example:
Just how much of a bummer is it to be well past the age of adulthood and  still living under your parent's roof? As this living arrangement grows  increasingly common, the perception is that it's not so bad after all. In fact,  living with mom and dad can be pretty sweet. According to a new survey, young  adults who live with their parents are nearly as likely to say they are  satisfied with their housing situation as those who live on their own.
Last fall, a study revealed that the number of young adults living with  their parents had soared. Prior to the recession, 4.7 million Americans ages 25  to 34 lived with their folks. As of last year, though, the number had increased  to 5.9 million, thanks largely to years of widespread high unemployment and  underemployment for young workers—who often simply did not have the money to  move out of their own. Continue reading →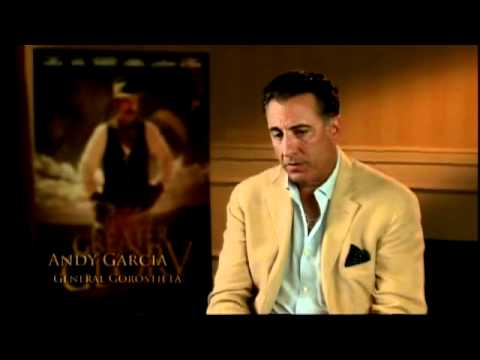 There is well known to Us, Venerable Brethren – and it is a great cause of consolation for Our paternal heart – your constancy, that of your priests and of the great part of the Mexican faithful, in ardently professing the Catholic Faith and in opposing the impositions of those who, ignoring the divine excellence of the religion of Jesus Christ and knowing it only through the calumnies of its enemies, delude themselves that they are not able to accomplish reforms for the good of the people except by combating the religion of the great majority.
Pius XI, FIRMISSIMAM CONSTANTIAM
The film, For Greater Glory, the heroic story of the Cristeros who fought for the Church and religious liberty in the twenties of the last century in Mexico, is opening on June 1.  Go here  to read my first post on the film and the historical background of the Cristeros War.   I will be seeing the movie with my family on Saturday, and I will have a full review of the film on Sunday or Monday.  In the meantime, reviews are beginning to come in.  I enjoyed this one by Dustin Siggins at Hot Air:
Over the last several years Catholics in America and Europe have experienced what they believe are the stripping of religious rights, and many are concerned the situation could easily turn into a public confrontation with various governments. One example of this is in England, where just this week the federal government has moved to declare wearing crosses in public is not a right. On this side of the water, my church's parochial vicar Father Robert Lange often quotes His Eminence Francis Cardinal George, Archbishop of Chicago, who in 2010 said the following: "I expect to die in bed, my successor will die in prison and his successor will die a martyr in the public square."
Such things were on my mind as I watched "For Greater Glory," a movie about the Cristeros, or "soldiers for Christ," who fought against religious persecution by the Mexican government from 1926 to 1929. The movie starts with laws which encroach upon religious freedom relatively benignly, such as not allowing the public wear of religious symbols. The Mexican government then moves to decry foreigners who allegedly control the nation's citizens, particularly the Vatican, and rounds up all foreign-born bishops and priests to force them to leave the country. Peaceful rallies and protests are responded to with military force, which leads to an economic boycott.
The boycott is the last straw for Mexican President Plutarco Elías Calles. Ignoring the counsel of his advisers, he begins invading churches and killing Catholic priests and parishioners. This leads to protests of various forms, from peacefully marching in the streets to violent rebellion. At the heart of the entire movie are a teenage boy who sees his mentor shot before his eyes, an atheist whose wife's Catholic faith and his own belief in religious freedom cause him to lead the rebellion, a woman whose network of faithful Catholic women is critical to the rebellion's early formation, a rebel whose legendary fighting skills are matched by his disdain for authority, and a priest whose violent leadership in the rebellion causes a great deal of spiritual uncertainty. Continue reading →
I don't like gimmicks. And though I am sure I will offend a few people by saying as much, I believe that the recent focus of pro-life activism on sex-selective abortion has the air of a gimmick, one of the latest in a series of end-run appeals to the public. There is the legislation being pushed by Trent Franks (R-AZ) that would punish abortionists who fail to determine if an abortion is requested for sex-selective reasons. There are also the efforts of Live Action and its leader, Lila Rose, whose methods I have questioned in some cases and outright rejected in others.
Let's start with my first problem with this focus: say sex-selective abortion is actually outlawed. How will this be enforced? All a pregnant woman has to do is, when asked if her abortion is due solely to the fact that her child is a girl, is say "no." I guess a few might answer honestly, but then, who is going to make sure that the abortionist is asking the question in the first place? I remain highly skeptical regarding the effectiveness and enforcability of such laws.
A few years ago I would have thought the title of my piece was too extreme- I bought into the charisma of Barack Obama- never publicly supported him- but I thought he was someone who could bridge some of the serious difficulties that pro-life Democrats faced within my political party. I read his books, I thought he respected the Catholic Church as much as a secular political liberal could be expected to. Around that time I was trying to work from the inside of the Democratic party- running for Florida State House as a pro-life Democrat, and later serving as Vice President for the Florida Democats for Life organization. This was also the time period where I was invited to become part of a national Catholic Democrats listserve which included such notaries as : Vicki Kennedy, Lisa Sowle Cahill of Boston College, Rev. William D'Antonio and Rev. Anthony Pogorel of the Catholic University of America, Peggy Steinfels of Fordham University, Rev. Thomas Reese of Georgetown, Vincent Miller of Georgetown/U. of Dayton, Dan Maguire of Marquette, Doug Kmeic of Pepperdine, Suzanne Morse of NCR, Chris Korzen of Catholics United, Alexia Kelly of Catholics in Alliance for the Common Good, Steve Callahan of the AFL-CIO, and others (Eric LeCompte, Nicholas Carfardi, James Salt, Morna Murray, Fred Rotondaro, Kari Lundgren). I never agreed to keep all that passed before my eyes confidential, but I never publicly revealed the basic content until now.
 
My reason for going public now is due to the recent event where the Worcester Bishop Robert McManus weighed in to prevent Vicki Kennedy from speaking at the Anna Maria College commencement. The press I read portrayed the Bishop as being overly vindictive and Kennedy milked the rejection, playing innocent, as though she is doing nothing to try to upend the Catholic Church as we know it- as a Hierarchical Institution. It was my experience on the Catholic Dem listserve that Vicki Kennedy was essentially my nemesis. I defended the Church as a Hierarchy, and the official teachings on abortion et al, and she took me to task almost every time I wrote pro-orthodox Catholic commentary- with plenty of Amens from her fellow travelers on the listserve. I did receive a few positive private emails from some on the listserve, but on the whole it was a very discouraging experience trying to defend the Church as a convert, who would be at a total loss if the Catholic Church put no stock in the teaching authority of the Pope and the Bishops, and taught that contraceptives, legal abortion, and gay marriage were just fine and dandy things. So Soon after posting this on the listserve-
 
"It is deeply troubling to me that this Catholic Democrats listserve membership seems more intent on finding reasons to pull some kind of palace coup against the Catholic Church Magisterium and Hierarchy in general, than to address specific issues related to the Catholic interests in American politics. I am a convert to Catholicism, I knew what I was signing up for in becoming a Catholic, I accepted the teachings and authority lines as prescribed by the latest Catechism. I simply cannot understand why those who seem to relish openly trashing the Apostolic successors retain membership in the Church- that is something that I can only address as an appeal to someone else's good conscience. Most of my family is of the Protestant variety, I understand that thinking and worldview but reject it, but they are acting in good conscience- they don't believe what the Catholic Church teaches about her role, so they don't invest in the Catholic narrative and authority line. Maybe what I'm finding here at Catholic Democrats are many good protestants but not orthodox Catholics as I understand things?
You can remove me from your rolls if it displeases many here that I don't conform to the groupthink on display here, otherwise I will continue to offer my two bits to challenge the establishment views of liberal, anti-Catholic Hierarchical voices which parallel the hard Catholic Right- in their wrongheadedness- in my humble opinion anyway. One is certainly free to criticize the clerical/Hierarchical handling of sexual abuse cases over the years- but how this all fits in with being a Democratic Party member is something I can't fathom. Tim Shipe"
My offer to leave was accepted after Vicki Kennedy wrote a smack-down on me; and shortly thereafter I severed my own Democratic party membership and ended my leadership role with Florida Dems for Life- I took Archbishop Chaput route of becoming a political Independent and remain such today.
 
To come up to speed- back a couple of years ago- I knew that the most powerful and connected Catholic Democrats in our country were interested in more than just getting more traction on Catholic social justice issues in our American political system- I would describe the agenda/mind-set of Vicki Kennedy et al for the most part as the following:
 1. Obama embodies the Catholic social tradition- he's a better guide than the out-of-touch Pope/Bishops 2. Democrats for Life leaders were not welcome – despite my own inclusion for a time- Kennedy seemingly successfully squashed the idea of Kristen Day being invited to be part of the listserve 3. The Bishops who were outspoken for advocating the primacy of the right to life for the unborn were demonized, mocked, ridiculed, and at times the idea of trying to bring on an IRS investigation on these type of Bishops was being encouraged by some ( especially if they dared to consider withholding Communion from Pro-choice Dem leaders) 4. Bishops were described as "self-designated custodians of 'the tradition'". 5. Catholic Dems could aptly be self-described for the most part as "intra-Catholic warriors" 6. The Clergy Scandals were to be used to help bring the end of the Bishops line of authority- teaching and otherwise 7. This authority should pass to those who know best- the secular-minded Catholic professors and their liberal political activist friends- since there really can't be such a thing as a Holy Spirit-guided Catholic Church with Popes and Bishops playing a key role- I suppose they could still hold onto ceremonial roles like the Kings in Europe.
 
I can see clearly now that President Obama has been very conscious of this war for control within the Church- and his choice of Vice President and HHS Secretary- Biden and Sebelius, respectively, was a conspicuous power move to set in place the acceptability of dissenting Catholic leaders and thought into the mainstream of American societal structures and popular imaginations. The fact that Obama "evolved" on Gay Marriage with help from his Catholic buddy Joe Biden, and his determination to mandate contraception as a must-have "medicine" through the offices of Catholic Kathleen Sebelius- all of this plays right into the larger goals of the Catholic Democratic party elite. There has been no such evolution in his comprehension and compassion for the thousands of unborn humans killed every day in abortions, and the threat to religious liberties is finely focused on the authority of Catholic Bishops and the official teachings of the Catholic Magisterium. I believe the Catholic Dems elite would like to re-make American Catholic Bishops in the image of the Anglican church in England- with Obama playing a kind of King Henry VIII role in forcing power transfers ( counting on public/Catholic lay apathy).
 
My conclusion is this- I am not in disagreement with the Catholic Dems elite on an across-the-board basis- I am not a conservative ideologue any more than I am a liberal one. There are political issues where I go left and others where I go right or down the middle- I make the honest effort to stay as close to the official social doctrine teachings of principles, and even the prudential judgment application of those principles as the Bishops and Vatican officials advise. I find that the same powers-that-be that are given Holy Spirit assistance to teach firm principles, are also pretty darn good at putting forth ideas for applying those principles into the real world of political legislation and the like- but I acknowledge it's not an exact science with one formula fits all simplicities, however. That's how I would describe my own efforts in being a wanna-be orthodox, faithful Catholic on matters of social doctrine. Others may disagree- I have no doubt that the Catholic Dem elites I list above are well-intentioned- but I believe they are threatening great harm to many souls and to the future of our Catholic Church as the Hierarchical Institution – founded by Jesus Christ. Reforms should be taken up in a spirit that respects the obedience of Faith. I don't abide by clergy abuses and incompetent administrative decisions made by Catholic bishops- but you don't throw the baby out with the bathwater- just as you don't kill babies in the womb to solve the problems of women and their mates.
SHOCKER: Teens need their mothers. Mothers can help their daughters. Even in crisis.
There's an article forthcoming in the journal Economic Inquiry by Professors of Economics, Joseph Sabia and Daniel Rees, that shows parental notification or consent laws are associated with a 15 to 25 percent reduction in suicides committed by 15- through 17-year-old women. The researchers analyzed National Longitudinal Study of Adolescent Health data collected from 1987 to 2003 and found results that are consistent with the hypothesis that laws requiring parental involvement increase the "expected cost of having unprotected sex," and, consequently, protect the well-being of young females. (Hey, they're economists.)
Here's the reasoning, taken from this paper by the same authors.
Researchers have already found, using state-level data from 1981 through 1998, that parental involvement laws reduced teen gonorrhea rates 12 to 20 percent among teen females. (Klick and Strattman, 2008)
Other recent studies provide evidence that female adolescents who become sexually active at an early age are more likely to suffer from the symptoms of depression. (Hallfors et al. 2004; Sabia and Rees 2008)
Research has shown that multiple sex partners increased the likelihood of substance abuse. (Howard et al. 2004)
It is also been found that adolescent females who had multiple sex partners were 10 times more likely to develop the symptoms of major depression than those who remained abstinent. (Hallfors et al. 2005)
There was no evidence of a similar relationship between male multiple partners and adolescent depression. (Hallfors et al. 2005)
So the hypothesis is: If parental involvement laws discourage minors from risky lifestyles that affect their physical health, then they would promote emotional health of teenage females as well. Analyzing suicide rates will give an indication since there have been many studies that link depression and suicide. The national suicide data was analyzed and that's exactly what they found – a supporting correlation. Parental involvement laws correlate with fewer suicides. Further in support, there was no evidence of a similar relationship among male adolescents, and no correlation between parental involvement laws and suicide for older women because, well, neither group would be affected by those laws.
Makes sense, right? You're probably thinking, "Did we need to pass those laws, wait and see what happened, and then count suicides?" No, we didn't, and there'd be at least some justice if the people opposing those laws would take notice.
You'd think someone who really cares about women would be able to take an objective view of this data and consider it as an appeal to our collective conscience. You'd think someone who parrots, "Trust Women!" would be consistent enough to also trust mothers who are raising teens. When the state comes between teens and their parents, it just follows that the adolescents will not be as close to their parents as they ought to be.
This only affirms what we already know. Parents of teen girls can be trusted - should be trusted for the psychological benefit of a daughter in crisis. The abortion advocate community doesn't seem as concerned about young women, though, as they are about politics and agendas. They instead say that people just want to make it harder for teens to have abortions, and that teens have a "fear of abuse" from unrelenting parents. Oh, and they'll say something about how correlation doesn't equal causation, revealing that they either are ignorant of analytical methods or, even worse, knowledgeable of them but dishonest when the results don't fit their predetermined conclusions. Some will even say that teen women should be trusted to make their own decisions even when the decision for these desperate young women is to end their own lives. Of course, we all know why Planned Parenthood doesn't want the parents involved. Ac$e$$ to abortion.
So I have a little hypothesis of my own. I predict (but would love to be proven wrong) that not a single abortion advocate will come forward and honestly reassess parental consent laws even though there is no body of data to support their premise. Could they admit that maybe, just maybe, the default condition is not that most parents of teens are abusive. Imagine!
If they trust women, why can't they trust mothers and fathers? Where does this automatic distrust of parents come from anyway? Perhaps there's a cost associated with believing that a mother has the right to kill her own child in the womb, and that cost is faith in people to love their children unconditionally at any point in life, even during difficult times.
H/T:  Michael J. New at National Review
Image: Microsoft Powerpoint
In reverse order:
Jeanne G. over at Knowledge Hungry is musing on how faith is sometimes used to justify sinful behavior.
This picture showed up on my facebook: