Monthly Archives:
April 2012
Advisory to the video above due to strong language and high idiocy content.  Hattip to Jazz Shaw at Hot Air.  Dan Savage, anti-Christian bigot, homosexual activist and all around jerk, is the de facto anti-Bullying tzar of the Obama administration.  He was the featured speaker at a High School Journalism Convention where he was supposed to talk on anti-bullying initiatives in schools.  Instead, he decided to vent his extreme hatred of Christianity and Christians:
Barack Obama and Joe Biden may be having second thoughts about assigning Dan Savage as their de facto "Anti-Bullying Czar" this year. According to Fox News, the sex advice columnist – Savage Love – and gay rights activist who founded It Gets Better seems to either have a hard time understanding the definition of bullying or has some serious issues with irony.
Really? So you picked a raunchy sex advice columnist who publishes a column called "Savage Love" as your ambassador to help out at risk children. What could possibly go wrong? Well, here's what can possibly go wrong.
As many as 100 high school students walked out of a national journalism conference after an anti-bullying speaker began cursing, attacked the Bible and reportedly called those who refused to listen to his rant "pansy asses." …

Savage was supposed to be delivering a speech about anti-bullying at the National High School Journalism Conference sponsored by the Journalism Education Association and the National Scholastic Press Association. But it turned into an episode of Christian-bashing.

Rick Tuttle, the journalism advisor for Sutter Union High School in California, was among several thousand people in the audience. He said they thought the speech was one thing – but it turned into something else.

"I thought this would be about anti-bullying," Tuttle told Fox news. "It turned into a pointed attack on Christian beliefs."

Tuttle said a number of his students were offended by Savage's remarks – and some decided to leave the auditorium.

"It became hostile," he said. "It felt hostile as we were sitting in the audience – especially towards Christians who espouse beliefs that he was literally taking on."
The speaker, in a supposed attempt to encourage young people to behave in a civil fashion toward each other, immediately launches into a diatribe against Christian values. When some of the students – particularly a few of the young ladies – become offended, he berates them and engages in hostile name calling. This is the keystone of the anti-bullying campaign? Continue reading →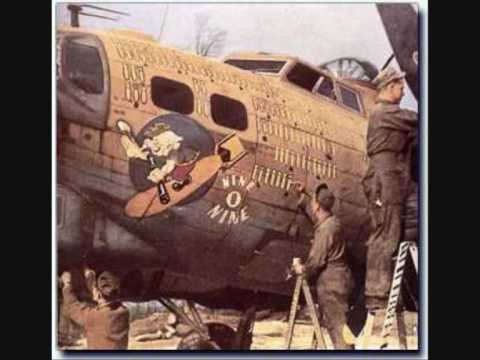 America means freedom and there's no expression of freedom quite so sincere as music.
Glenn Miller
Something for the weekend.  Glenn Miller and the Army Air Corps Band give a very lively version of James M. Cohan's Over There.  The rendition of the song is made poignant by our knowledge that Major Glenn Miller would never come back from Over There, dying on December 15, 1944 when the plane he was flying in was lost over the English Channel.  Miller, too old to be drafted at 38, was rich and famous as a band leader in 1942 and could have sat out the War in safety and comfort without reproach.  However, Miller was above all a patriot.  He first tried to join the Navy and was turned down.  He then joined the Army Air Corps, commissioned as a Captain, and was placed in command of the Army Air Corps Band.  His goal was to present music that the troops would enjoy, frequently to the dismay of senior officers who usually had little love for Big Band era music.  Miller and his Band helped raise the morale of American troops and civilians alike, not an easy task in a War as bloody as World War II, especially among Army Air Corps troops in Europe with their high casualties.  May his soul rest in peace.
Continue reading →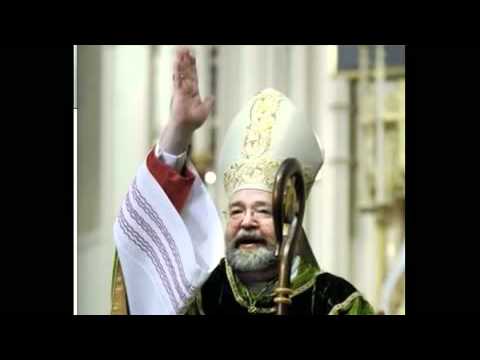 Father Wilson Miscamble, a priest of the Congregation of the Holy Cross and a history professor at Notre Dame defends Bishop Jenky from the attacks of members of the Notre Dame faculty:
Do you know Bishop Jenky?
I do, indeed. He's, of course, a member of the Congregation of Holy Cross,  and I've known him since I came to the order as a seminarian 30 years ago. He's  a terrific priest and a great bishop.
Have you worked with him closely?
He was the rector of Sacred Heart Basilica in my younger days as a priest  here on campus and was the superior of the Holy Cross community here during my  early days on campus. That was in the late '80s and early '90s, when I was part  of the community of which he was local superior.
But then he was taken away from us and made auxiliary bishop here in Fort  Wayne-South Bend, and then was made bishop of Peoria about 10 years ago. So, for  the last 15 years or so, I've seen him periodically. He comes back to visit, and  so on.
What do you think of this brouhaha over his remarks?
I have found the reaction of my faculty colleagues quite embarrassing — embarrassing because these academics disgracefully misused Bishop Jenky's words  by taking them out of context. It has been a little disappointing, to say least.  Bishop Jenky was making remarks about the religious-liberty issue, and some of  my colleagues implied that Bishop Jenky was suggesting that President Obama was  on his way to adopting the entire Hitler-Stalin agenda. It's a  mischaracterization that is unworthy of supposedly serious scholars.
You're a historian, albeit your specialty is American history.
I am a historian, and I challenge the signatories to this letter criticizing  Bishop Jenky to point to one part of his homily that is historically  inaccurate.
Is he historically accurate?
Absolutely. By the way, Bishop Jenky was a history major when he was an  undergraduate here at Notre Dame. He's read quite a bit of history in his day.  And he is a good student of it.
Why do you think they would take his remarks out of context?
Well, this is to engage in speculation, and I probably shouldn't go down  this path myself; one should be cautious. But I think this very poorly crafted letter says  more about the rather predictable and ideological bias of the signatories than  it does about Bishop Jenky's courageous homily.
But do you feel that he might have overstepped any kind of line?
No. His homily was a courageous homily which pointed to a pattern of  behavior of a number of regimes to limit religious freedom and to attack  religious institutions. Continue reading →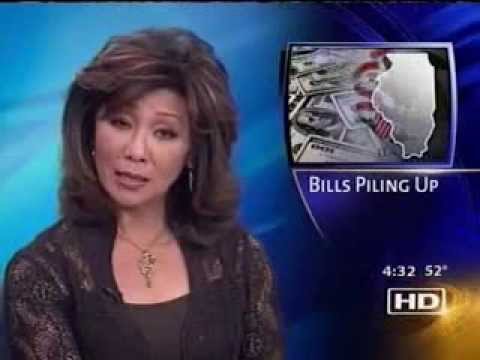 My beloved State of Illinois is a shining example of what not to do if a state wishes to be prosperous, cursed as it is with probably the worst state government in the Union.  George Will sums up the state of my State in a column this week:
After trying to tax Illinois to governmental solvency and economic dynamism, Pat Quinn, a Democrat who has been governor since 2009, now says "our rendezvous with reality has arrived."
Actually, Illinois is still reality-averse, so Americans may soon learn the importance of the freedom to fail in a system of competitive federalism.
Illinois was more heavily taxed than its five contiguous states (Indiana, Kentucky, Missouri, Iowa, Wisconsin) even before January 2011, when Quinn got a lame duck Legislature (its successor has fewer Democrats) to raise corporate taxes 30% (from 7.3% to 9.5%), giving Illinois one of the highest state corporate taxes, and the fourth-highest combination of national and local corporate taxation in the industrialized world.
Since 2009, Quinn has spent more than $500 million in corporate welfare to bribe companies not to flee the tax environment he has created.
Quinn raised personal income taxes 67% (from 3% to 5%), adding about $1,040 to the tax burden of a family of four earning $60,000. Illinois' unemployment rate increased faster than any other state's in 2011.
Its pension system is the nation's most underfunded, and the state has floated bond issues to finance pension contributions — borrowing money that someday must be repaid, to replace what should have been pension money it spent on immediate gratifications.
Go here to read the depressing rest.  Illinois is now rated A2 by Moody's, the lowest credit rating of any state.  When it lowered Illinois' bond rating Moody's made the following observation:
Illinois' general obligation bond rating was lowered to A2 from  A1 on January 6 because of the state's failure last year to implement  solutions to its largest credit challenges: severe pension under-funding  and chronic bill-payment delays. It remains to be seen whether  the state has the political will to impose new pension reforms and other  measures that restore fiscal strength in the near term.
Not a chance.  No serious reforms will be undertaken until State payroll checks begin to bounce.  Illinois has the worst, most feckless political class in the country.  Louis XV, he of apres moi le deluge, was a dedicated reformer compared to the idiots, crooks and empty suits who misgovern the Land of Lincoln.
I have a long weekend and very busy next-week ahead of me, so I won't be here posting and commenting for a few days. Until then, enjoy this music! Amadeus is one of my favorite films, and Mozart one of my favorite composers. Here is the full finale of the opera that had "too many notes."
Have a wonderful weekend TAC!
I have to say, I'm not the biggest fan of the GOP or most of its politicians. Of course I consider the party to be marginally better than the Democrats on most issues, and so if I grace the polls with my presence, I tend to prefer GOP candidates. But this is hardly a ringing endorsement. Nor can I possibly count my political support for Ron Paul as support for the GOP, since he rejects significant parts of the party platform, rhetoric and practice.
Paul Ryan, however, is someone I have begun paying attention to. Since he has invoked Catholic Social Teaching (CST) as the basic foundation of his approach to the federal budget, he has become quite the person of interest among combatants in the Catholic media and blogosphere.
Ryan recently penned a column which appeared in the National Catholic Register titled "Applying Our Enduring Truths To Our Defining Challenge." It is worth reading. I will quote some of the highlights here. His main point:
As a congressman and Catholic layman, I am persuaded that Catholic social truths are in accord with the "self-evident truths" our Founders bequeathed to us in the founding ideas of America: independence, limited government and the dignity and freedom of every human person.
Absolutely! Human dignity and freedom are indivisible; every assault on a legitimate right or liberty is an affront to human dignity. It is no coincidence that those philosophers who have most despised liberty have also most despised man himself, viewing him as little more than a machine comprised of pleasure and pain receptors.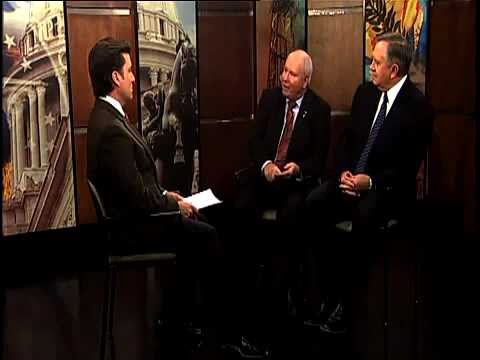 Proving once again that nothing must be outside of the control of Leviathan, the Obama Labor Department has proposed the following:
A proposal from the Obama administration to prevent children from doing farm  chores has drawn plenty of criticism from rural-district members of Congress.  But now it's attracting barbs from farm kids themselves.
The Department of Labor is poised to put the finishing touches on a rule that  would apply child-labor laws to children working on family farms, prohibiting  them from performing a list of jobs on their own families' land.
Under the rules, children under 18 could no longer work "in the storing,  marketing and transporting of farm product raw materials."
I have lived in rural Illinois all of my life.  My family was not fortunate enough to own a family farm, but I did agricultural labor for cash from the sixth grade on up, through the summer after my first year in law school.  I found out three things from this experience:  1.  I loved earning money;  2.  Farm work was hard and I didn't want to be doing it for the rest of my life;  3.  Showing up on time and working hard was 90% of doing well on a job.  I benefited quiet a bit from those simple lessons, in addition to getting a lot of exercise and gaining respect for how hard it is to make a living from farming.  Now the federal government has decreed that kids, even in many cases on farms of their own families, should not have these opportunities.   The only possible response to this is for me to once again summon the shade of the late Ray Walston: Continue reading →
"A few days after the liberation of Rome, Lieutenant General Mark Clark, Commander of the Fifth Allied Army, paid his respects to the Pope: "I am afraid you have been disturbed by the noise of my tanks. I am sorry." Pius XII smiled and replied: "General, any time you come to liberate Rome, you can make just as much noise as you like.""
The show What's My Line makes a rather good time capsule for informal looks at major figures in mid twentieth century  American history.  On February 19, 1956 General Mark Clark, commander of the US Fifth Army in the Italian campaign during World War II, and commander of the United Nations forces in Korea from May 12, 1952 to the truce ending the conflict., appeared on the show.
It is an ironic commentary on the relative obscurity of the Italian campaign during World War II that the panelists were unable to guess his identity.  Clark was nominated by President Truman to be the first ambassador of the United States to the Vatican due to his excellent personal war time relationship with Pope Pius XII.  Opposition by Protestant groups and powerful Senator Thomas Connolly of Texas caused Truman to shelve the plan.  Continue reading →