Monthly Archives:
April 2012
(Cross-posted at Acts of the Apostasy)
(Sister Patricia Owens O'Flannery, OP, a post-modern pre-traditional omni-spiritual Dominican sister, periodically contributes to AoftheA. Today she's been invited to offer her unique perspective on the Vatican's recent decision on the LCWR.)
Hello, dear and gentle readers and friends of LarryD! May the warmth and vicissitude of Nature grace you with immeasurable beneficence! I have been praying for each of you every day, offering supplication that Sophia bless you and surround you with her wise wisdom, inspiring you to dance and play and immerse yourself in Her ephemeral permanence of lasting spontaneity!
You know, I'm not sure that makes a lot of sense, and if it doesn't, please forgive me. My soul has been heavy as of late, all because of the recent announcement of the LCWR investigation. I know that many of you have been eager for my opinion and insights on this serious matter – I have felt the psychic vibrations emanating throughout the noosphere. Such confusion in your hearts, dear readers! I will try to explain and assuage your fearsome trepidations and trepidacious fears.
Before I begin, let me assure each and every one of you – the Swiss Guard have not put me or any other LCWR representative under house arrest! Those rumors are simply unfounded! We are free to travel as we wish, our passports have not been confiscated, and none of us – I repeat in the most emphatic of terms! – none of us have had our reiki stones taken away or labyrinths dismantled.
Now, as with any traumatic experience, we tend to vividly recall what we were doing at the time of the experience. For some, it was the assassination of JFK; for others, when the space shuttle Challenger exploded; and still others, when the Berlin Wall was torn down. In my own life, I vividly recall every action and emotion that coursed through me when I heard that Polly's Polyester Pantsuit Palace in Walla Walla closed its doors, back in 1983. I had just been released from the local Catholic elementary school, and was meditating along with Chick Corea's "The Meeting" album, and my mesquite incense infuser, when Sister Etta Loretta Loreto burst into the room, crying with the news. That was the last day I ever listened to Chick's music. A sad sad day. The smell of mesquite still evokes a passionate tear.
But this news, hard to believe, was even sadder. I was leading a group of NCReporter editors on a pilgrimage to several Buddhist monasteries in Nepal when my 4S iphone newsfeed alarm went off (I downloaded the voice of Gloria Steinem, and she says "You've got fe-mail"! Isn't that spectacular?), and I read the story with shock. The rest of the trip was ruined, as the thin atmosphere made it difficult for me to conduct any soothing breathing exercises. All I could think about, was how could this be possible? The LCWR – the prophetic voice of the world – and no one predicted this was going to happen! Continue reading →
One of the more fashionable responses to any Christian's objection to the legalization of "gay marriage", or for that matter, any objection to anything blatantly immoral in modern society, is to immediately announce that since the Bible (allegedly) endorses slavery, anything it has to say on any moral issue is completely irrelevant.
I suppose the argument goes something like this for most people in their heads: "so your Bible says that (insert the sin you want to justify here) is immoral, eh? Well let me tell YOU something:
The Bible says slavery is moral. (Premise 1)
Slavery, as we all (allegedly) know is immoral. (Premise 2)
Therefore the Bible endorses something that is immoral. (Premise 3)
Therefore, the Bible is not a legitimate source of moral arguments. (Conclusion)"
Have I got that right? I think I do. So let's deconstruct these premises and demonstrate why this ever-so popular argument is really just another lazy, uncritical, decontextualized, factually-deficient and hypocritical canard.
Agreeing with something Mark wrote in criticizing Michael Voris?  This might just be my last post at The American Catholic.
All kidding aside, I second Mark's concerns regarding Vorris's association with E. Michael Jones.  As Shea details:
Let us be clear about what is happening here. Marc Brammer and Michael Voris, Folk Hero to the Utterly Undiscerning, will be working hard to mainstream somebody

Jim Stone shows Israel Behind Fukashima Disaster
The European Jewish Union Exonerating Everything Jewish
Jewish Child Molesters
Mossad Involvement in 9/11
Jewry's push for War with Iran
Jewish Atzmon Says Merah Was a Mossad False Flag Agent
and, last but not least, E. Michael Jones: Who is the World's Real Enemy?(Guess who?)

(For a full catalog of Sungenis' vast corpus of crazy statements about the Jews, 

go here

.)
I'll be the first to admit that sometimes Mark can exaggerate (I'm being charitable here) others' viewpoints, but I don't believe he is doing so here.  Jones has a fairly extensive record of what can only be described by any reasonable person as anti-Semitism, and yet Voris is happy to give the man a platform.
I'm sure there will be those that object that Voris himself does not hold these views, and that this is a game of guilt by association.  I would counter that providing an open platform to such a person as Jones is beyond reprehensible.   People should be able to engage in honest discussion with others who hold differing viewpoints, but this goes well beyond that.  There are certain lines that when crossed should disqualify individuals from ever being taken seriously again.  When you willingly not only associate yourself with such individuals, but actually provide a forum which grants a certain amount of legitimacy, then you should also be taken to task
And of course leave it to the very first commenter on Mark's post to play the "but what is anti-Semitism?" game.  It's an insipid attempt to change the discussion and avoid having to address the issue at hand.
I haven't gotten involved with previous discussions about Voris because I haven't really seen that much of his work.  And I think it's fairly well-known that I have had my share of disagreements with Mark, to say the least.  So I have no personal axe to grind with Voris.  But he should be held to account for his decision to associate with Jones.
Are you curious about the direction of the Republican Party now that Mitt Romney is expected to be the nominee in the aftermath of Rick Santorum's surprising victories in eleven states? Santorum is expected to meet with Mitt Romney on May 4 about just that, among other things.
At National Review's The Corner, Robert Costa has some quotes from senior Santorum campaign strategist John Brabender on what he expects to be discussed at the meeting. "We've only taken one thing off of the table," says Brabender. That one thing is discussion of Rick Santorum's campaign debt.
From National Review's The Corner:
On Friday, May 4, Rick Santorum will huddle with Mitt Romney. According to Santorum strategist John Brabender, the former rivals will discuss a variety of topics, including how Santorum could potentially work with Romney during the general-election campaign.

"It's about more than moving toward an endorsement," Brabender says. "It's also about helping Rick and Governor Romney to get to know each other on a personal level. They've only talked in passing at the debates; they've never really gotten to know each other. Rick wants to sit down with Romney, one on one, and talk through some things.
Visit RickSantorum.com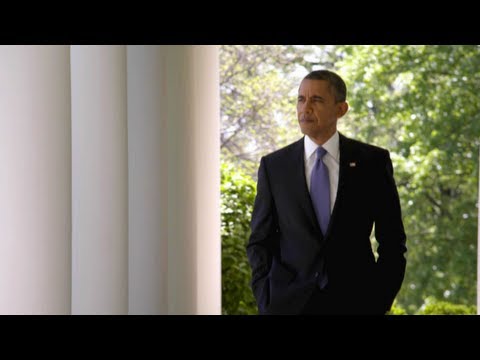 Well the Obama re-election team has its campaign slogan:  Forward!  Congrats to commenter cmatt who guessed that would be the slogan:
It's the perfect slogan.  Simple, for the simple minds; sound bitish-y; pretty much devoid of content while sounding positive; implies progress was made, but does not disclose to what we are moving forward; offers abilituy to point to vague accomplishments; cultural tie-in to cute, upbeat animated film. Continue reading →
Tomorrow is Victims of Communism Day and I will be having a post on that subject.  In a lighter vein on the same subject is the hilarious Cold War comedy One, Two, Three (1961), starring James Cagney and directed by Billy Wilder.  It actually foreshadowed the trajectory of the Cold War fairly better than many a serious study.  As the film indicates the Soviets simply were unable to produce consumer goods of a high enough quality to keep their people satisfied, and the failure to do so, along with the lack of freedom, ultimately led to the rapid fall in the eighties of the last century of regimes that looked on the surface to be rock solid.
Continue reading →
In articles, interviews and addresses, U.S. Representative Paul Ryan is defending — not without controversy — his 2013 budget proposal (see "The Path to Prosperity: A Blueprint for American Renewal") as an application of Catholic social teaching, inspired by his Catholic faith.
In an April 10 interview with CBN News, Ryan responded:

To me, the principle of subsidiarity, which is really federalism, meaning government closest to the people governs best, having a civil society of the principal of solidarity where we, through our civic organizations, through our churches, through our charities, through all of our different groups where we interact with people as a community, that's how we advance the common good. By not having big government crowd out civic society, but by having enough space in our communities so that we can interact with each other, and take care of people who are down and out in our communities.

Those principles are very very important, and the preferential option for the poor, which is one of the primary tenants of Catholic social teaching, means don't keep people poor, don't make people dependent on government so that they stay stuck at their station in life. Help people get out of poverty out onto life of independence.
U.S. Rep. Paul Ryan, R-Wis. , Chairman of the House Budget Committee speaks to a meeting of the Wisconsin Faith & Freedom Coalition. 3/31/12. Source:
AP
The U.S. Bishops Conference conveyed their thoughts on the FY2013 Budget and spending bills, which in their words "repeated and reinforced the bishops' ongoing call to create a "circle of protection" around poor and vulnerable people and programs that meet their basic needs and protect their lives and dignity.":

Bishops Blaire [chairman of the bishops' Committee on Domestic Justice and Human Development] and Pates reaffirmed the "moral criteria to guide these difficult budget decisions" outlined in their March 6 budget letter:

1.Every budget decision should be assessed by whether it protects or threatens human life and dignity.

2.A central moral measure of any budget proposal is how it affects "the least of these" (Matthew 25). The needs of those who are hungry and homeless, without work or in poverty should come first.

3.Government and other institutions have a shared responsibility to promote the common good of all, especially ordinary workers and families who struggle to live in dignity in difficult economic times…

Just solutions, however, must require shared sacrifice by all, including raising adequate revenues, eliminating unnecessary military and other spending, and fairly addressing the long-term costs of health insurance and retirement programs.

In April 16 and April 17 letters to the House Agriculture Committee and the House Ways and Means Committee addressing cuts required by the budget resolution, Bishop Blaire said "The House-passed budget resolution fails to meet these moral criteria."
Marc Thiessen defended the congressman from "a bishop's unjust attack" (Washington Post, 4/23/12) along with (Fr. Robert Sirico (of the Acton Institute) — the latter, however, disagreeting with Ryan's equasion of subsidiarity with federalism.
This past week, U.S. Representative Paul Ryan further presented his case in a column for the National Catholic Register: Applying Our Enduring Truths to Our Defining Challenge, April 25, 2012):

As a congressman and Catholic layman, I am persuaded that Catholic social truths are in accord with the "self-evident truths" our Founders bequeathed to us in the founding ideas of America: independence, limited government and the dignity and freedom of every human person. As chairman of the House Budget Committee, I am tasked with applying these enduring principles to the urgent social problems of our time: an economy that is not providing enough opportunities for our citizens, a safety net that is failing our most vulnerable populations, and a crushing burden of debt that is threatening our children and grandchildren with a diminished future. … [read more]
On April 26th, Paul Ryan gave a lecture at Georgetown University, entitled "America's Enduring Promise", in which he once again addressed the challenge of America's exploding federal debt, which he characterized as "the overarching threat to our society today":

The Holy Father, Pope Benedict, has charged that governments, communities, and individuals running up high debt levels are "living at the expense of future generations" and "living in untruth."

We in this country still have a window of time before a debt-fueled economic crisis becomes inevitable. We can still take control before our own needy suffer the fate of Greece. How we do this is a question for prudential judgment, about which people of good will can differ.

If there was ever a time for serious but respectful discussion, among Catholics as well as those who don't share our faith, that time is now.
Ryan's appearance at Georgetown was prefaced by a scathing letter from some 80 members of the faculty irate over his alleged "continuing misuse of Catholic teaching to defend a budget plan that decimates food programs for struggling families, radically weakens protections for the elderly and sick, and gives more tax breaks to the wealthiest few." An organized protest of Ryan on the actual day of the event was distinguished by a notable lack of participation. Continue reading →
The Road we Traveled is an Obama campaign video directed by Davis Guggenheim who directed Al Gore's mendacious An Inconvenient Truth, and narrated by Tom Hanks, taking a break apparently from starring in Catholic bashing Dan Brown flicks.    The film gets the Science Fiction Mystery Theater 3000 commentary from Andrew Klavan and Bill Whittle in the video above.  The Obama campaign should thank Whittle and Klavan:  at least someone will actually watch this piece of agit-prop drek now.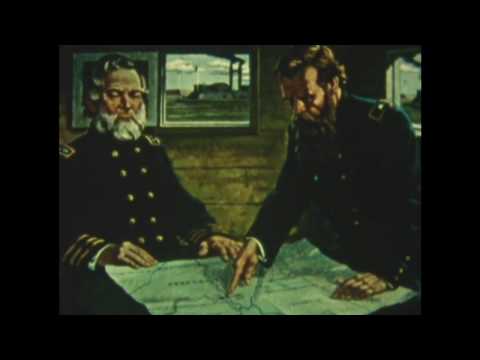 The largest city of the Confederacy, New Orleans also controlled all shipment from the Mississippi and into the Mississppi.  Even a cursory look at a map would indicate that New Orleans was a crucial city for the Confederacy and a crucial target for the Union.  In early 1862 the Union assembled a force to take this prize:  18,000 soldiers commanded by Major General Benjamin Butler, and a naval armada under Flag Captain David G. Farragut, 6o years old, but possessed of energy that few men in their twenties possess, and a veteran of over half a century of service in the Navy.
In Mid-March Farragut began moving his fleet into the mouth of the Mississippi.  The approach to New Orleans up the Mississippi was guarded by two Confederate forts:  Jackson on the west bank and Saint Philip on the east bank.    The Confederate defenses were aided on the river by three ironclads:  the CSS Manassas, the CSS Mississippi, and the CSS Louisiana, backed up by an improvised fleet of converted merchant vessels, gunboats and rams, none of which stood any chance against the might of the Union fleet.  If Farragut's force was going to be stopped, it would have to be by the forts.
From April 18-April 23 the forts were bombarded by 26 mortar schooners under the command of Farragut's foster brother Captain David Porter, with whom Farragut had an uneasy relationship.  Porter had used his influence in Washington to require Farragut to give him the chance to reduce the forts by bombardment.  Farragut was sceptical and he was right.  Although the bombardment was fierce, the forts remained in action.  On the 24th, Farragut successfully had his ships run past the forts, destroying the Confederate fleet in the process.  Almost defenseless New Orleans surrendered to the fleet after three days of negotiation on April 29.  Butler's army took the forts bloodlessly on the 29th, aided by a mutiny of the Confederate troops at Fort Jackson.  The richest strategic prize of the War fell to the Union swiftly, and with amazingly few casualties.  Farragut was promoted to Rear Admiral for this feat, the first admiral in US history.  The Union took a large step to victory with the fall of the Crescent City. Continue reading →