Monthly Archives:
March 2012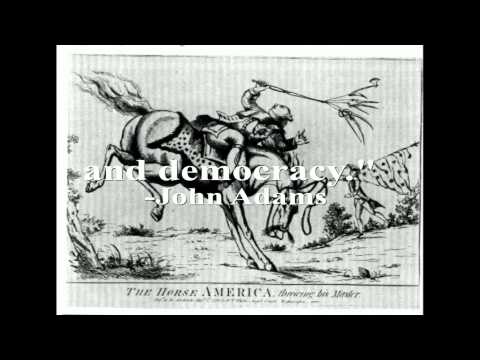 Students at Williams College this year are taking part in an experimental course on the history of American presidents from Washington and Lincoln by producing political attack ads.  Go here for a report on this novel way of learning about American history.
Continue reading →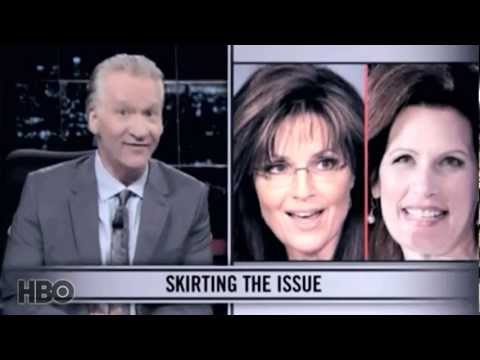 Bristol Palin demonstrates that the political gene may run in the blood of the Palin women.  On her blog she posted this open letter to President Obama:
You don't know my telephone number, but I hope your staff is busy trying to find it. Ever since you called Sandra Fluke after Rush Limbaugh called her a slut, I figured I might be next.  You explained to reporters you called her because you were thinking of your two daughters, Malia and Sasha.  After all, you didn't want them to think it was okay for men to treat them that way:
"One of the things I want them to do as they get older is engage in issues they care about, even ones I may not agree with them on," you said.  "I want them to be able to speak their mind in a civil and thoughtful way. And I don't want them attacked or called horrible names because they're being good citizens."
And I totally agree your kids should be able to speak their minds and engage the culture.  I look forward to seeing what good things Malia and Sasha end up doing with their lives.
But here's why I'm a little surprised my phone hasn't rung.  Your $1,000,000 donor Bill Maher has said reprehensible things about my family.  He's made fun of my brother because of his Down's Syndrome. He's said I was "f—-d so hard a baby fell out."  (In a classy move, he did this while his producers put up the cover of my book, which tells about the forgiveness and redemption I've found in God after my past – very public — mistakes.) Continue reading →
In Washington, DC, the pattern for just about any administration is to "dump" bad news late on Friday afternoon.  The ostensible goal is to draw as little attention as possible to those news items so they "die" over the weekend without notice.
Last Friday proved no different with the Secretary of the Department of Health and Human Services (HHS) Kathleen Sebelius dumping the news that under the Obamacare healthcare reforms, the healthcare insurance plans that most colleges offer will now have to include contraceptive coverage at no cost.
Although the new HHS regulation apply to religious and secular colleges, HHS allows religious institutions one additional year to comply.
There is one loophole: Colleges offering students self-insured healthcare plans—in which colleges pool students' premiums to pay for healthcare services rather than purchasing an insurance policy—will not be required to cover contraception.  HHS estimates that ~200k students (of an estimated 1M to 3M students) rely on these self-insured plans.
This loophole leaves President Obama's so-called "compromise" intact: The healthcare insurer—not the institution—will pay for the "free" coverage which must be included in all policies.
Some religious colleges, like Belmont Abbey College, have sued the government, arguing in part that Church teaching forbids premarital sex as well as artificial forms of birth control.  They ask: How can these institutions uphold Church teaching and offer students contraception free of charge?
The Motley Monk would note that this "duplicity" argument actually matters little to this administration.  Remember when President Obama was lobbying hard for the passage of his healthcare "reforms" and guaranteed that the "conscience clause" exemption would be respected?
Respecting religious liberty?
However, Ms. Sebelieus did her best to protect her boss on Friday while announcing the new regulation when she said:
The President's policy respects religious liberty and makes free preventive services available to women.  Today's announcement is the next step toward fulfilling that commitment.
Let's hope the United States Supreme Court has greater respect for conscience and religious liberty next week when oral arguments about the constitutionality of the Obamacare "individual mandate" are heard.
Let the discussion begin…
To read the HHS press release, click on the following link:
http://www.hhs.gov/news/press/2012pres/03/20120316g.html
To read The Motley Monk's daily blog, click on the following link:
http://themotleymonk.blogspot.com/
Stanley Fish, probably the most noted American literary theorist of our time, wrote an op-ed for the New York Times on March 12, 2012 called Two Cheers for Double Standards in which he demonstrated how deeply wed he and other members of the Left in this country are to the Orwell axiom from Animal Farm that some animals are more equal than others:
If we think about the Rush Limbaugh dust-up from the non-liberal — that is, non-formal — perspective, the similarity between what he did and what Schultz and Maher did disappears. Schultz and Maher are the good guys; they are on the side of truth and justice. Limbaugh is the bad guy; he is on the side of every nefarious force that threatens our democracy. Why should he get an even break?
There is no answer to that question once you step outside of the liberal calculus in which all persons, no matter what their moral status as you see it, are weighed in an equal balance. Rather than relaxing or soft-pedaling your convictions about what is right and wrong, stay with them, and treat people you see as morally different differently. Condemn Limbaugh and say that Schultz and Maher may have gone a bit too far but that they're basically O.K. If you do that you will not be displaying a double standard; you will be affirming a single standard, and moreover it will be a moral one because you will be going with what you think is good rather than what you think is fair. "Fair" is a weak virtue; it is not even a virtue at all because it insists on a withdrawal from moral judgment.
I know the objections to what I have said here. It amounts to an apology for identity politics. It elevates tribal obligations over the universal obligations we owe to each other as citizens. It licenses differential and discriminatory treatment on the basis of contested points of view. It substitutes for the rule "don't do it to them if you don't want it done to you" the rule "be sure to do it to them first and more effectively." It implies finally that might makes right. I can live with that. Continue reading →
Michael Moriarty as SS Sturmbannfuhrer (Major) Erik Dorf, in the riveting miniseries Holocaust (1978), attempts at 5:26 in the video above to convince the incredulous SS Reichsfuhrer Heinrich Himmler that rather than concealing the crimes of the Holocaust the SS should stand behind them and and convince the world that the genocide of the Jews and others deemed "undesirable" by the "master race" was right and just.  He anounces to the astounded SS officers, Dorff being an attorney in civilian life, that "A case can be made for Auschwitz!"  He is speaking to mass murderers and monsters, but even they are repulsed by what he says.  They understand deep down that they have been involved in an unspeakable crime for which no excuse, no argument can possibly be made.
Would that most pro-aborts would have some such shred of moral sensibility remaining.  Alas, I am afraid that this statement of Jessica Delbalzo is much more common among pro-aborts, even if they rarely are this forthright:
I love abortion.  I don't accept it.  I don't view it as a necessary evil.  I embrace it.  I donate to abortion funds.  I write about how important it is to make sure that every woman has access to safe, legal abortion services.  I have bumper stickers and buttons and t-shirts proclaiming my support for reproductive freedom.  I love abortion. Continue reading →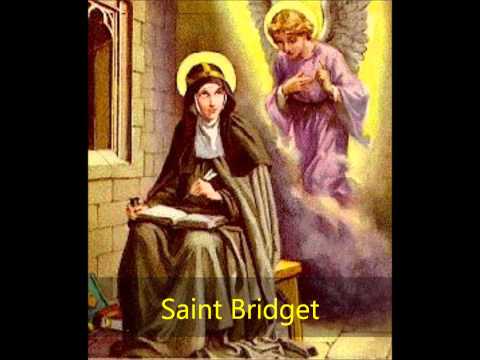 Something for the weekend.  In honor of Saint Patrick's Day a video honoring a few of the Saints who have ennobled the history of the Emerald Isle.  At their head stands Saint Patrick who brought the Cross to Ireland:
Continue reading →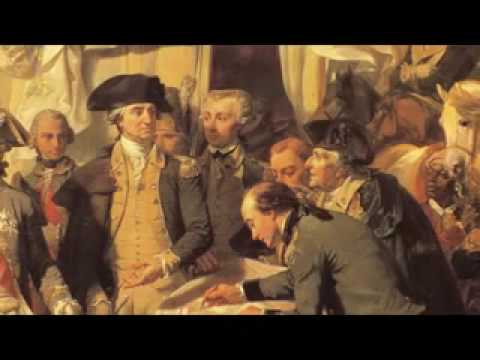 Throughout his life George Washington had a great deal of sympathy for the struggles of the Irish against their English rulers, seeing in those struggles a mirror for the American fight for independence.  Irish immigrants to America, Protestant and Catholic, were enthusiastic in their embrace of the American cause, and during the Revolutionary War many of the soldiers who served in the Continental Army were Irish or of Irish descent.  Therefore when General Washington heard in March 1780 that the Irish Parliament had passed free trade legislation, he issued the following general order to the Army on March 16, 1780:
The general congratulates the army on the very interesting proceedings of the parliament of Ireland and the inhabitants of that country which have been lately communicated;  not only as they appear calculated to remove those heavy and tyrannical oppressions on their trade but to restore to a brave and generous people their ancient rights and freedom and by their operations to promote the cause of America. Continue reading →
(Guest post by Don's wife Cathy)
Don normally delegates the job of answering the home telephone to me, and so I frequently find myself stuck in the role of the "meanie" turning down phone solicitations from the umpteenth charitable group remotely related to one I sent money to a month ago.  During the past few weeks, however, as the Illinois primaries have drawn nearer, clan McClarey has increasingly been the recipient of politically-themed telephone calls.  Sometimes, such calls present themselves honestly as campaign ads for (or attack ads against) one or another candidate for state or national office.  At other times, however, I have been polled.  If the pollster hears that I'm female (and they've already over-sampled female registered voters for that day), or that Don blogs about politics, the poll ends very quickly.
Last night, however, asserting that I was married to a blogger wasn't enough to shoo the pollster away.  From the way the questions were framed, it quickly became obvious that I had been contacted by a "push poll" for Mitt Romney.  I wouldn't have minded straightforward questions about my opinion of Mr. Romney's stands on the issues; however, many of the questions consisted of one-liner attacks against Rick Santorum, and the answer choices were either:
did they make me think much more negatively about Santorum,
somewhat more negatively about Santorum,
or not change my mind at all?
I would have liked the option of saying that a statement made me think more positively about Santorum, or that a certain assertion just plain wasn't true; however, the pollster wasn't equipped to deal with anything "out of the box."  (And that "push poll" managed to ruin the retrogaming "Let's Play" video I'd been recording for YouTube at the time of the call, too! 
) Continue reading →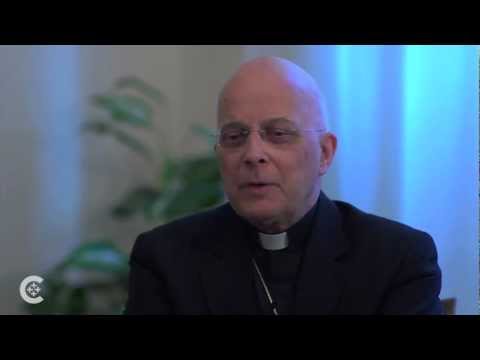 Note how the Bishops in the above video indicate what a unique threat to the Catholic Church in America the Obama administration poses.  They recognize that the goal of the current administration is to strip the Bishops, through fostering a de facto schism in the Church, of their ability to stand in the way of this administration.  This is all very unprecedented in American history and all very dangerous to our concept of religious liberty enshrined in the Constitution.  The Administrative Committee of the USCCB set out what is at stake well on March 14th:
The Administrative Committee of the United States Conference of Catholic Bishops, gathered for its March 2012 meeting, is strongly unified and intensely focused in its opposition to the various threats to religious freedom in our day. In our role as Bishops, we approach this question prayerfully and as pastors—concerned not only with the protection of the Church's own institutions, but with the care of the souls of the individual faithful, and with the common good.
To address the broader range of religious liberty issues, we look forward to the upcoming publication of "A Statement on Religious Liberty," a document of the Ad Hoc Committee for Religious Liberty. This document reflects on the history of religious liberty in our great Nation; surveys the current range of threats to this foundational principle; and states clearly the resolve of the Bishops to act strongly, in concert with our fellow citizens, in its defense.
One particular religious freedom issue demands our immediate attention: the now-finalized rule of the U.S. Department of Health and Human Services that would force virtually all private health plans nationwide to provide coverage of sterilization and contraception—including abortifacient drugs—subject to an exemption for "religious employers" that is arbitrarily narrow, and to an unspecified and dubious future "accommodation" for other religious organizations that are denied the exemption.
We begin,  first, with thanks to all who have stood firmly with us in our vigorous opposition to this unjust and illegal mandate: to our brother bishops; to our clergy and religious; to our Catholic faithful; to the wonderful array of Catholic groups and institutions that enliven our civil society; to our ecumenical and interfaith allies; to women and men of all religions (or none at all); to legal scholars; and to civic leaders. It is your enthusiastic unity in defense of religious freedom that has made such a dramatic and positive impact in this historic public debate. With your continued help, we will not be divided, and we will continue forward as one.
Second, we wish to clarify what this debate is—and is not—about. This is not about access to contraception, which is ubiquitous and inexpensive, even when it is not provided by the Church's hand and with the Church's funds. This is not about the religious freedom of Catholics only, but also of those who recognize that their cherished beliefs may be next on the block. This is not about the Bishops' somehow "banning contraception," when the U.S. Supreme Court took that issue off the table two generations ago. Indeed, this is not about the Church wanting to force anybody to do anything; it is instead about the federal government forcing the Church—consisting of its faithful and all but a few of its institutions—to act against Church teachings. This is not a matter of opposition to universal health care, which has been a concern of the Bishops' Conference since 1919, virtually at its founding. This is not a fight we want or asked for, but one forced upon us by government on its own timing. Finally, this is not a Republican or Democratic, a conservative or liberal issue; it is an American issue. Continue reading →
This was the noblest Roman of them all:
All the conspirators, save only he,
 Did that they did in envy of great Caesar;
He, only in a general honest thought
And common good to all, made one of them.
Mark Antony referring to Brutus in Julius Caesar
I think it would have amused the Romans of Caesar's generation if they could have learned that the assassination of Julius Caesar would eventually receive immortality through a play written more than 16 centuries after the event by a barbarian playwright in the Tin Islands that Caesar had briefly invaded.  It would have tickled their well developed concept of the ludicrous, judging from Roman comedy. Continue reading →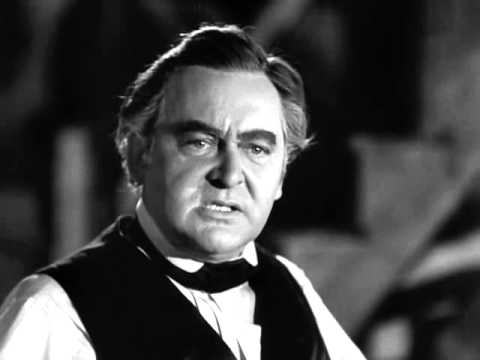 A scene from the classic movie, The Devil and Daniel Webster (1941), based upon the short story by Stephen Vincent Benet, in which Daniel Webster bests Satan in a jury trial to save the soul of New Hampshireman Jabez Stone.   In this scene Daniel Webster addresses a jury of the damned, all villains of American history.  I have always thought this speech one of the most eloquent statements of what it means to be an American.  Go here to read the passage in  Stephen Vincet Benet's short story.  Below is the scene as written in the screenplay:
Continue reading →