Monthly Archives:
March 2012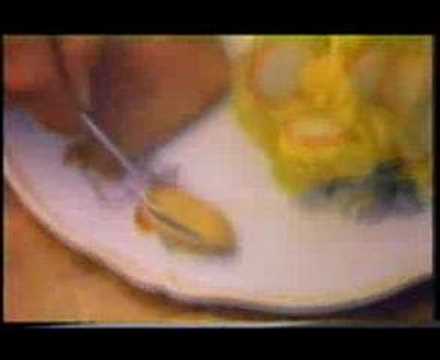 Sandra Fluke professes not to have known that birth control pills  for $9.00 for  a month's supply are available within easy walking distance of Georgetown.  I believe her.  I doubt if Sandra Fluke would ever do anything as declasse as shop at a Walmart.  That is for the hoi polloi.  Sandra's life as a struggling law student includes trips to Europe, presumably paid for by her mega-rich boy friend. Continue reading →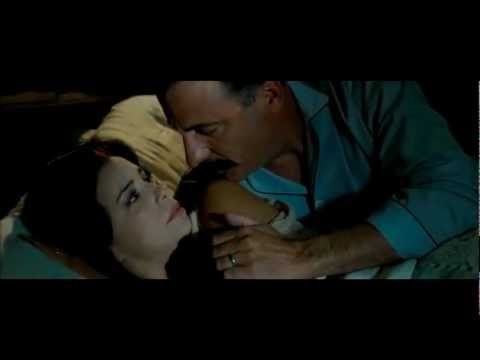 Hattip to Ed Morrissey at Hot Air.  I have been waiting for this movie for over a year and now it is finally being released on June 1, 2012.  For Greater Glory (formerly entitled Cristiada).  The must see movie for 2012 for all American Catholics and all of our fellow Americans who cherish religious liberty.  At a time when the Obama administration is firing the opening shots in a struggle against the religious freedom of Catholics, and exploiting a de facto schism within the Church in America to accomplish their ends, a film is being released this election year detailing the struggle of Mexican Catholics in the last century against a bitterly anti-Catholic regime.  Most of the time in life coincidences are merely coincidences, but sometimes I suspect they are sent by God for His purposes.  In any case it appears to be a worthy movie to retell the heroic story of Mexican Catholics and their fight for the Church and freedom.
The story of the Cristeros is the tale of the attempt by the Mexican government to crush the Catholic Church.  Mexico had a long history of anti-clerical political movements prior to the revolution of 1910.  However, the Mexican Revolution brought to the fore radical elements that pushed through the Constitution of 1917 with its anti-clerical articles 3, 5, 27 and 130.  In his encyclical Iniquis Afflictisque, the first of three encyclicals he wrote condemning the persecution of the Church in Mexico, Pius XI described the war against the Church waged by the Mexican government: Continue reading →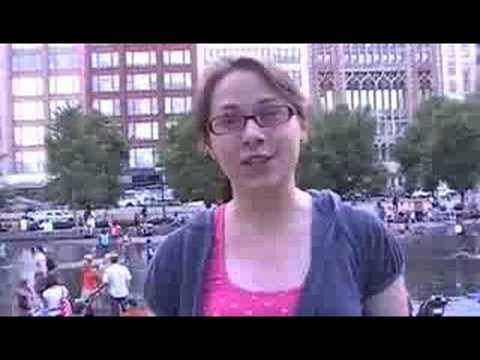 ,
Dale Price over at Dyspeptic Mutterings is being brilliant again:
Fr. Thomas Massaro would like you all to calm down.
I'm not going to fisk this, because it's an admirable sentiment, as far as it goes. Which means it stagged a step or two before dropping in a messy heap.
Yes, it would be nice if things in the world were more civil and respectful. That's fine.
But the problem with his call for civility is that he sees the white-hot anger as the problem rather than the symptom. It's not–the real problem goes far, far deeper than that, and has been savaging the Body of Christ for decades now.
The HHS mandate is just the catalyst causing it to explode to the surface.
The real problem is that the Church in America has fractured into at least two churches. If it hadn't been this issue, it would have been a dispute over the language of the liturgy, or the latest pronouncement from the Vatican, some university conferring honors on someone who is an open enemy of Catholic teaching or even the renovation of the local cathedral church. The struggle–more bluntly, low-grade civil war–between the churches has been going on since the last bit of incense dispersed at Vatican II. We don't agree on how to worship, what our schools should teach, what laws should be enacted/opposed, what canons apply and when or even what our parish church should look like. In fact, we can't even agree on whether or not Jesus actually rose from the dead.
And for forty five years, our shepherds have been trying to keep it together by careful tacking, including soothing rhetoric, trying to give everyone half a loaf or so (depending on the year, bishop and constituency) and generally trying not to see the coal pile in the ballroom. Continue reading →
I don't often call-back prior posts, but now I am going to do it twice in one day.  Yesterday I discussed a Jennifer Rubin article that criticized Santorum for, among other things, failing to surround himself with a troupe of advisers to help him stay on track as a candidate.
Meet Romney advisor Eric Fehrnstrom.  Earlier today he had this exchange on CNN:
HOST: Is there a concern that Santorum and Gingrich might force the governor to tack so far to the right it would hurt him with moderate voters in the general election?

ERIC FEHRNSTROM: Well, I think you hit a reset button for the fall campaign. Everything changes. It's almost like an Etch A Sketch. You can kind of shake it up and restart all over again.
People have been having a lot of fun with this comment on twitter, and it took about ten minutes for this to make its way into a political ad:
Maybe we should say former Romney adviser Eric Fehrnstron.
The National Catholic Register is tied with Our Sunday Visitor for the best Catholic Newspaper in Christendom! The voting ends tonight so vote and put the Reg over the top!
The National Catholic Register has been selected as a finalist in the 2012 About.com Catholicism Readers' Choice Awards in these categories: Best Catholic Newspaper, Best Catholic Website, Best Catholic Radio Show, Best Catholic Facebook Page, Best Catholic to Follow on Twitter. You can cast one vote, in all five categories, every day of the voting period. Voting runs until 11:59 P.M. EST on Wednesday, March 21, 2012.
Note: The above was freely edited from the mad journalistic skillz of Matt "Not Pat" Archbold.
In light of yesterday's post about Morning Minion's challenges to Rick Santorum's authentic Catholicity, I found this column at the Huffington Post to be quite interesting.  (Vox Nova and Huffington Post mentioned on the same blog post?  Please, do not panic.  You eyes will not explode.)  If you recall, this is one of the claims that Tony made about Santorum:
Santorum defines his theology as stemming from the bible (Protestant) as opposed to the single sacred deposit of the Word of God comprising sacred scripture and sacred tradition (Catholic).
On the other hand, Professor Howard Schreber observes:
Rick Santorum is a case in point. Santorum's is a specifically Catholic form of faith. The recent flap over contraception is only an example of a much deeper phenomenon. As observers have noted, he talks frequently about natural law, but rarely quotes the Bible directly — his arguments draw on a theologically informed view of the nature of the world, not a personal relationship with the text.

Indeed, in the past Santorum has been quite forthright about the fact that he does not look to the Bible for guidance, he relies quite properly on the guidance of the Church. There is obviously nothing wrong with that … but it sits very curiously with traditional Evangelical Protestant attitudes.
Now, one of these individuals sounds more intimately familiar with what Rick Santorum has actually written and said in his life.  I'll leave it to you to guess which one.
I think that Shreber both overstates the connection between conservative Evangelicals and Catholics and understates the broad schism that still lingers at the heart of their respective philosophies (both theological and political).  But his post is worth a read.
Less worthy of your time - this screed by Daniel Nichols, which concludes thusly:
This is a man [Santorum], in the final analysis, despite his piety, is willing to contradict what his Church teaches to serve America.

This, my friends, is idolatry.

To choose Rick Santorum for president is to choose Nation over Church, this world over heaven, and Mammon over God.
When the secular left has a less unhinged view of Catholic candidates than the Catholic left, and is more willing to engage in actual analysis of what Catholic candidates stand for, we're in for a world of trouble.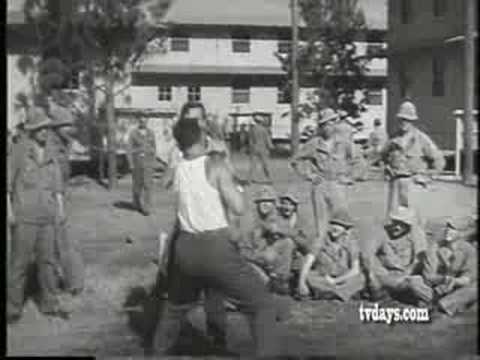 The things that you find on YouTube.  Ronald Reagan in a training film for Army chaplains, For God and Country (1943).  Much higher production values than the average training film, and I found it moving.   Reagan was assigned to the 1rst Motion Picture Unit of the United States Army Air Corps.  During the War it made some 400 training films for the Army.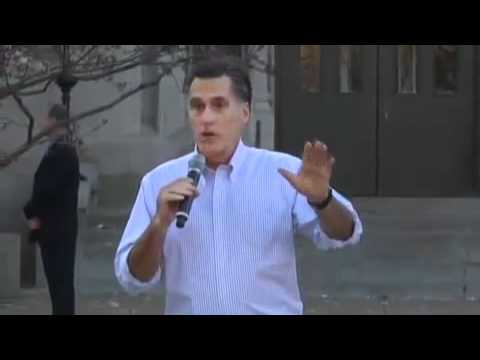 Gaius Gracchus proposed a grain law. The people were delighted with it because it provided an abundance of food without work. The good men, however, fought against it because they thought the masses would be attracted away from hard work and toward idleness, and they saw the state treasury would be exhausted.
Cicero, Speech in Defense of Publius Sestius
Faithful readers of this blog know that I am not a big fan of Romney aka the Weathervane, to say the least, but he is right on target here.  The ever broadening expectation of many in this country for "freebies" from Uncle Sucker is destroying American pride, self-respect and our economy.  Romney's total rejection of this mentality, as exemplified by the heckler's demand for "free" contraceptives, impresses me more due to it being impromptu and also being in front of a somewhat hostile college audience.  If he is the nominee, he will need many such moments to attract doubting conservatives to the polls.  Some, like my good friend Jay Anderson of Pro Ecclesia, will not vote for him under any circumstances.  Others can be persuaded.  He has a long way to go to assuage my many doubts about him, and to make my vote for him in November if he is the nominee something other than a purely anti-Obama vote, but this is a start.
Well that's certainly how I read this screed by Morning's Minion.  It seems that Rick has offended the Magisterium of Vox Nova.
I get annoyed by silly media talk of Santorum's connections to Opus Dei, everybody's favorite dark and sinister Catholic cloak-and-dagger society.
Such a promising beginning.  Then it unravels.
The underlying assumption is that Santorum is a deeply orthodox Catholic, with a whiff of old-school authoritarianism about him. But this is nonsense. Opus Dei is a traditionalist Catholic group, heavily influenced by Spanish spirituality. It's not my cup of tea, but it puts strong emphasis on fidelity to Church teachings, and I assume that means all Church teachings. Santorum, on the other hand, is a classic American right-wing liberal, picking and choosing his Church teachings, and with a spirituality that seems far more evangelical than Catholic. It is no accident that Santorum's core support comes from right-wing evangelicals, not Catholics. Opus Dei has a vaguely "foreign" feel in the United States. Nobody could possibly say that about Santorum!
Goodness gracious.  My favorite part is where MM describe Santorum's spirituality as "Evangelical," whatever that means.  It's the usual litany of cliches from Tony: right-wing liberals, scary Evangelical bogeymen, accusations of cafeteria Catholicism.  Honestly at this point you can play the Morning's Minion drinking game and you'd be drunk by the second paragraph.  As for the astute observation that Santorum polls better with Evangelicals than with Catholics – well, I'm not sure if that fact reflects poorly on Santorum or on other Catholics.  Considering that many Catholics share Minion's, umm, unique perspective on the faith it's not surprising that Santorum is not doing so well with his co-religionists.
As for the specific charges that Morning's Minion lays out against Santorum, I'll link to Lisa Graas's blog post here, and paste her responses after the jump.  She does a good job dismantling every claim laid against Santorum, and so I have nothing else to add.
No, seriously, our Vice President knows next to nothing about history.  Speaking about the raid that killed Osama bin Laden, ole Joe said:
"You can go back 500 years. You cannot find a more audacious plan. Never knowing for certain. We never had more than a 48 percent probability that he was there."
William Tecumseh Sherman, George Washington, Robert E. Lee, Dwight Eisenhower, Napoleon Bonaparte, Winston Churchill, and Ulysses S. Grant could not be reached for comment, but surely they would have agreed.
Sure was a good thing we didn't elect that idiot Sarah Palin, or else we would have had a Vice President who continuously made completely idiotic remarks.
Jennifer Rubin sent a strong message today.  She wants Mitt Romney to know that she's got his back every bit as much as Ann Coulter.
Rubin makes a lot of hay over the fact that Rick Santorum never visited Afghanistan, and has not said that he would go to Afghanistan were he the nominee, a promise that Mitt Romney made a few days ago.  Santorum made a pretty compelling case as to why:
And I'm not too sure making the trip Afghanistan is necessarily anything other than what it looks like: a show. And what I'm looking at is trying to, you know, make sure that we successfully win this nomination
Sounds right to me.  There is nothing to be gained for anyone by the candidates flying to Afghanistan for some pr stunt.  But that's not how Rubin sees it. Continue reading →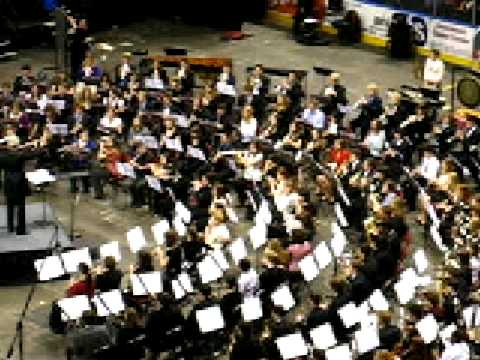 By thy rivers gently flowing, Illinois, Illinois,
 O'er thy prairies verdant growing, Illinois, Illinois,
 Comes an echo on the breeze.  
Rustling through the leafy trees,
 and its mellow tones are these, Illinois, Illinois,
 And its mellow tones are these, Illinois.
From a wilderness of prairies, Illinois, Illinois,
Straight thy way and never varies, Illinois, Illinois,
 Till upon the inland sea,
  Stands thy great commercial tree,
 turning all the world to thee, Illinois, Illinois,
 Turning all the world to thee, Illinois.  
When you heard your country calling, Illinois, Illinois,  
Where the shot and shell were falling, Illinois, Illinois,
 When the Southern host withdrew,
 Pitting Gray against the Blue,  
there were none more brave than you, Illinois, Illinois,
 There were none more brave than you, Illinois.
Not without thy wondrous story, Illinois, Illinois,
 Can be writ the nation's glory, Illinois, Illinois,
 On the record of thy years,
 Abraham Lincoln's name appears,
 Grant and Logan, and our tears, Illinois, Illinois,
 Grant and Logan, and our tears, Illinois.