Monthly Archives:
March 2012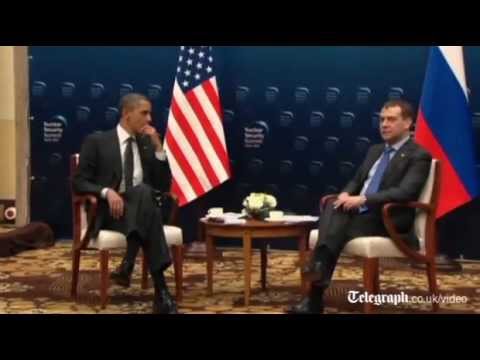 Ah, Politicians tend to be most honest when they do not realize the public is hearing them.  Case in point Mr. Obama in the video scene above which is destined for immortality in this campaign
The exchange was picked up by microphones as reporters were let into the room for remarks by the two leaders.
President Obama: On all these issues, but particularly missile defense, this, this can be solved but it's important for him to give me space.
President Medvedev: Yeah, I understand. I understand your message about space. Space for you…
President Obama: This is my last election. After my election I have more flexibility.
President Medvedev: I understand. I will transmit this information to Vladimir. Continue reading →
The International Tribunal Into Crimes of Church and State (ITCCS) is announcing the worldwide "Occupy The Vatican" movement.  It's set to begin on Palm Sunday which, in 2012, ironically is April Fool's Day.
According to the ITCCS announcement, Occupy The Vatican will take "direct action against the world's oldest and most ruthless criminal."
"Gee, what's that human exorcism chain?"
"Not in Our Name" (NON), a group of Catholic and Protestant clergy who "support the legal disestablishment of criminal church corporations like the Vatican and the Church of England," will be linking up with Occupy the Vatican.  NON seeks a "return to an egalitarian, congregational system of Christianity devoid of the genocidal legacy of Christendom."
Also joining in the movement will be traditional indigenous elders in Canada from the Mohawk, Squamish, and Ojibway nations who survived Catholic and Protestant "Indian residential schools."  Their particular contribution to the movement will be to issue new banishment orders evicting these churches from their lands.
On April 8—Easter Sunday—Occupy the Vatican supporters will gather in Rome to create a "human exorcism chain" around the Vatican.  They'll be praying that God "expel the spirit of lies and violence" from the Church.
Caoimhin Ui Niall of Occupy the Vatican said:
The important thing is to take action to dismantle the church from the ground up, and place it under public control.  That's the only way future generations of our children will be safe from a church that's a law unto itself and feeds and profits off the suffering of the innocent.

Let everyone do something on April 1 and April 8 to end the reign of terror of this false church.
The Motley Monk's Mom used to warn him about prayer.  "Be careful about what you ask for.  You may just get what you're asking for," she'd say.
That warning seems apropos for the Occupy the Vatican's human exorcism chain.  They had better be careful about what they're asking for.  They might just find that God expels their spirit of lies and violence from the Church.
To read the ITCCS announcement, click on the following link:
http://itccs.org/2012/03/09/%E2%80%9Ca-new-reformation%E2%80%9D/
To read The Motley Monk's daily blog, click on the following link:
http://themotleymonk.blogspot.com/
We recently got this missive over the transom at The American Catholic which made my day:
It's really unfortunate to read a Catholic publication so full of hateful speech and uncharitable thought and partisan bigotry. Jimmy Carter is many things but he is not, nor has he ever been, a bigot. To denounce Carter and Obama in these crude ad hominem assaults  doers nothing to advance rational discourse, does nothing to propagate the faith, does nothing but drive deeper wedges into a society already torn by  ideological  zealots.  The editors of the American Catholic are far more Catholic than they are Christlike and far more Republican than they are American.  Your screeds are  reminiscent of the rants from the South in the tragically blind days before the Civil War.  Step back and think of the damage you are doing to the grace and coherence of  what once was known as Christian doctrine. 
I am sincere in my contention that it made my day.  Praise rarely elicits anything other than a brief moment of pleasure.  Criticism, even off the wall bitter criticism, provides an opportunity for thought and for fisking! Continue reading →
"There is not one single social or economic principle or concept in the philosophy of the Russian Bolshevik, which has not been realised, carried into action, and enshrined in immutable laws a million years ago by the White Ant."
                                                              Winston Churchill
Let us pray today for Pope Benedict while he is in Cuba that, like Moses, he may help lead a people in bitter bondage out of slavery.  Pope Benedict XV named Our Lady of Charity patroness of Cuba in 1916, and therefore we will beseech her aid:
Our Lady of Charity, we humbly ask you to intercede with Our Lord, Your Son, for your suffering people in Cuba.  Inspire the hearts of your people to turn to God and pray for their deliverance from sin and from the tyranny that has deprived them of their freedom for more than five decades.  Strengthen Pope Benedict as he brings the truth of Christ to your people of Cuba longing for that truth and for spiritual and temporal freedom.  Let this year O Lady, if it be the will of God, be a year of Jubilee and Freedom for all Cubans.  We ask this in the name of the Father, and of the Son and of the Holy Spirit.  Amen.
At the atheist rally in Washington on Saturday, which drew a pathetic 20,000 worshipers of the Great Vacuum, Professor Richard Dawkins delivered himself of this tolerant and loving sentiment:
Dawkins didn't appear until five hours into the event, but few seemed discouraged by the near-constant rain or drizzle. They whistled and cheered for his familiar lines such as:
I don't despise religious people. I despise what they stand for …
Then Dawkins got to the part where he calls on the crowd not only to challenge religious people but to "ridicule and show contempt" for their doctrines and sacraments, including the Eucharist, which Catholics believe becomes the body of Christ during Mass.
Dawkins obviously needs our prayers for the state of his soul and our horse laughs for him being such a bigoted dweeb.  However, part of me wishes that he could encounter a Catholic convert like Clovis.  Clovis was a chieftain of the Franks in the late fifth and early sixth centuries.  He laid the framework for Frankish domination of Gaul and is the Father of France.  A pagan, he was converted to the Faith primarily through the prayers and loving example of his Catholic wife Clotilde.  In the battle of Tolbiac where the Alemanni were defeating his Franks, he cried out to the God of Clotilde that he would convert if victory was granted to him.  He won and began instruction in the Faith under Saint Remigius Bishop of Reims.  The Saint told Clovis when he was baptized on Christmas Day 496:  Bow thy head, O Sicambrian, adore what thou hast burned and burn what thou hast adored! Continue reading →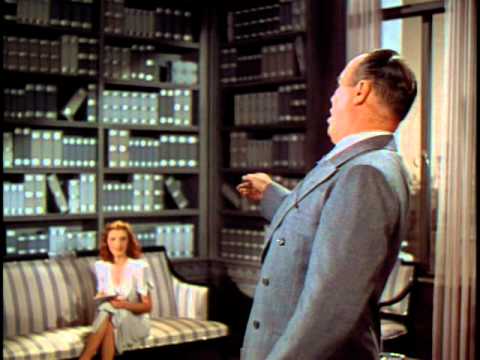 Santorum needed a big victory today in Louisiana, and he got it.  The polls closed at 8:00 PM and the networks called the Pelican state for Santorum immediately.  According to the exit polls Santorum won every demographic except those earning over 200k who went for Romney.  Vote percentages look like they will be in the range of 46-28, with Romney taking the 28.  As in Illinois, Gingrich was a non-factor. This race is supposed to be all over according to most pundits, but I guess someone neglected to tell the good voters of Louisiana.
Continue reading →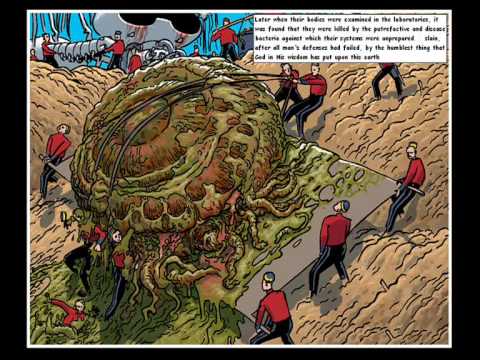 And scattered about it, some in their overturned war-machines, some in the now rigid handling-machines, and a dozen of them stark and silent and laid in a row, were the Martians–dead!–slain by the putrefactive and disease bacteria against which their systems were unprepared; slain as the red weed was being slain; slain, after all man's devices had failed, by the humblest things that God, in his wisdom, has put upon this earth.
 H.G. Wells, The War of the Worlds
Remember, no panicking.  All will be well.  Nothing to worry about:
Amateur astronomers are puzzling over a seemingly anomalous cloud that has shown up on images of Mars taken over the past few days. Is it really a cloud, or a trick of the eye? Does it really extend 150 miles up from the surface, as some of the observers suggest? And what churned up all that stuff, anyway? The amateurs and the pros will be trying to resolve those questions before the phenomenon fades away.
"It's not completely unexpected," Jonathon Hill, a member of the team at the Mars Space Flight Facility at Arizona State University, told me today. "But it's bigger than we would expect, and it's definitely something that our atmosphere guys want to take a look at." Continue reading →
(Cross-posted at Acts of the Apostasy)
There is really no other way to describe it.
Except for maybe vulgar, indecent, crass, low-minded, uncultured, beneath contempt…
This is on Barack Obama's Twitter feed:
Health reform—still a BFD, and now it's on a t-shirt:OFA.BO/z7FP8M

—
Barack Obama (@BarackObama) March 24, 2012
And here's the t-shirt –
Remember when Obamacare was signed into law, and VP Biden made a remark to Teh One, that he thought was off-mike but wasn't?  He said "This is a big f****** deal!"
And now it's on a $30 t-shirt.
Slimy, and unfit for the office of the President of the United States.  These people have absolutely no respect for any bit of this nation, so I can't say that I am not shocked.  After all, vulgarity is the exclusive hotness for the Liberal elite.  When you have no moral core, profanity is poetry and cursing is civility.
Which doesn't mean it can't, or shouldn't, be mocked.  BFD could just as easily stand for "Big Financial Disaster"…
November cannot come soon enough.
ht to Hot Air