Monthly Archives:
March 2012
Here's some news out of Egypt.
An Egyptian court has ordered the government to ban pornographic websites in order to protect society and its values.

The decision and a similar initiative in parliament has fed into fears by liberal and secular Egyptians that their country is moving down the path to fundamentalist Islam, following a sweeping victory by Islamists in parliamentary elections.

The ruling came from a lower court and can be appealed. Three years ago a court made a similar ruling, but it was not enforced because at the time, officials argued filtering systems were not effective.
Meanwhile, in California . . .
Desert Sun Resort owners and Orange County residents John and Elizabeth Young filed a lawsuit March 16 in Orange County Superior Court against 500 unnamed defendants asking a judge to rule that the resort's policy against children does not violate state law.

KNX 1070?s Margaret Carrero reports the couple were dumbfounded when they received a letter last month seeking penalties and damages over their policy against allowing kids on their property.

…The lawsuit was filed in response to a letter the Youngs received Feb. 17 from Palm Springs attorney David Baron — written on behalf of "certain individuals" — which threatened legal action against the clothing-optional resort "for maintaining and enforcing a No Children Allowed Policy and a Couples-Only Day Pass Policy".
Listening to some individuals on the left you would think that America is but a regime away from a full-throated theocracy.  Something tells me we are very, very far away from realizing the delusional nightmares of said individuals.
Something for the weekend.  No hymn seems to me more appopriate for a Palm Sunday weekend than Abide With Me, a song that reminds us that we all must die and that death is only a new glorious beginning for those who die in Christ.  The song was written in a magnificent act of faith by Henry Lyte, a supporter of the Oxford Movement, as he lay dying of tuberculosis in 1847.
In the movie A Bridge Too Far, wounded survivors of the British First Airborne Division are shown singing the song as they await capture by the Wehrmacht at the conclusion of Operation Market-Garden.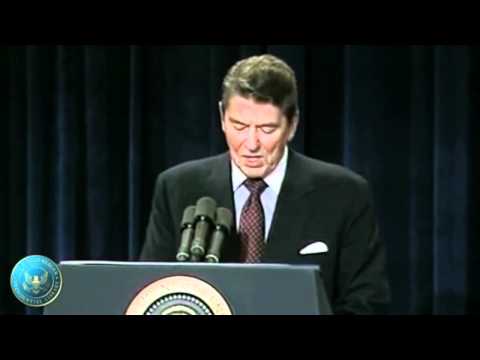 Of all tyrannies, a tyranny exercised for the good of its victims may be the most oppressive. It may be better to live under robber barons than under omnipotent moral busybodies. The robber baron's cruelty may sometimes sleep, his cupidity may at some point be satiated; but those who torment us for our own good will torment us without end, for they do so with the approval of their own conscience.
                                                                                             C.S. Lewis Continue reading →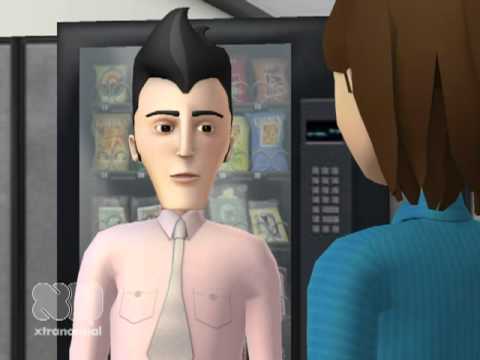 It has been amusing to witness the left side of the blogosphere over the three days of hearings before the Supreme Court.  By and large they were absolutely certain that it was smooth sailing for ObamaCare  at the Supreme Court prior to the hearings and were dismayed when arguments against ObamaCare that seemed to gain traction were made in the oral arguments.  John Podhoretz today in the New York Post captures the surprise on the Left well:
The panicked reception in the mainstream media of the three-day Supreme Court  health-care marathon is a delightful reminder of the nearly impenetrable  parochialism of American liberals.
They're so convinced of their own correctness — and so determined to believe  conservatives are either a) corrupt, b) stupid or c) deluded — that they find  themselves repeatedly astonished to discover conservatives are in fact capable  of a) advancing and defending their own powerful arguments, b) effectively  countering weak liberal arguments and c) exposing the soft underbelly of liberal  self-satisfaction as they do so.
That's what happened this week. There appears to be no question in the mind  of anyone who read the transcripts or listened to the oral arguments that the  conservative lawyers and justices made mincemeat out of the Obama  administration's advocates and the liberal members of the court.
This came as a startling shock to the liberals who write about the court. Continue reading →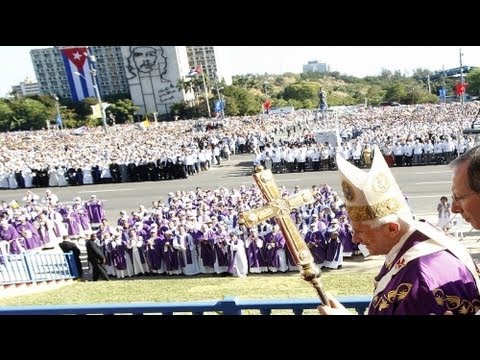 Yesterday Pope Benedict capped off his visit to Cuba with a huge mass in Revolution Square in Havana.  The theme of his homily, freedom, probably made the Cuban officials at the mass squirm, at least I certainly hope so.  Here is the text of the Pope's homily:
Dear Brothers and Sisters,
"Blessed are you, Lord God…, and blessed is your holy and glorious name" (Dan 3:52). This hymn of blessing from the Book of Daniel resounds today in our liturgy, inviting us repeatedly to bless and thank God. We are a part of that great chorus which praises the Lord without ceasing. We join in this concert of thanksgiving, and we offer our joyful and confident voice, which seeks to solidify the journey of faith with love and truth.
"Blessed be God" who gathers us in this historic square so that we may more profoundly enter into his life. I feel great joy in being here with you today to celebrate Holy Mass during this Jubilee Year devoted to Our Lady of Charity of El Cobre.
I greet with cordial affection Cardinal Jaime Ortega y Alamino, Archbishop of Havana, and I thank him for the kind words which he has addressed to me on your behalf. I extend warm greetings to the Cardinals and to my brother Bishops in Cuba and from other countries who wished to be in this solemn celebration. I also greet the priests, seminarians, men and women religious, and all the lay faithful gathered here, as well as the civil authorities who join us.
In today's first reading, the three young men persecuted by the Babylonian king preferred to face death by fire rather than betray their conscience and their faith. They experienced the strength to "give thanks, glorify and praise God" in the conviction that the Lord of the universe and of history would not abandon them to death and annihilation. Truly, God never abandons his children, he never forgets them. He is above us and is able to save us by his power. At the same time, he is near to his people, and through his Son Jesus Christ he has wished to make his dwelling place among us in.
"If you continue in my word, you are truly my disciples, and you will know the truth, and the truth will make you free" (Jn 8:31). In this text from today's Gospel, Jesus reveals himself as the Son of God the Father, the Saviour, the one who alone can show us the truth and give us genuine freedom. His teaching provokes resistance and disquiet among his hearers, and he accuses them of looking for reasons to kill him, alluding to the supreme sacrifice of the Cross, already imminent. Even so, he exhorts them to believe, to keep his word, so as to know the truth which redeems and justifies. Continue reading →
The most pro-abortion President in our nation's history salutes Planned Parenthood aka Worse Than Murder, Inc.  Somehow he manages to do this without uttering the A word, but all Planned Parenthood supporters know that when it comes to the sacred right to kill their offspring, Obama will always have their back.  Any pro-lifer who does not think that giving this man his walking papers is priority number one this year, take a good, long, hard look at this video.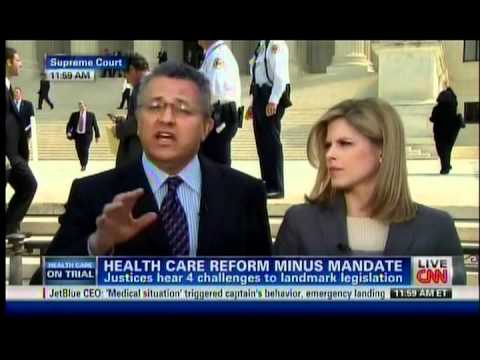 Day 3 of oral argument on ObamaCare.  Go here to read the transcript.  Go here to listen to an audio recording of the oral argument.   Go here for audio highlights of the oral argument.
A very long day in the Supreme Court today with the severability argument this morning, and the expansion of medicaid under ObamaCare in the afternoon. Continue reading →