Monthly Archives:
February 2012
Santorum has some savvy ad people in his campaign if this ad is any indication.   Having the buttoned down Romney in a Rambo spoof is hilarious and will stick in the minds of viewers.  It also hits on Romney's one trick pony campaign:  ceaselessly go negative because his flip-flops over the years make it impossible to portray himself, with a straight face, as a candidate with convictions about anything except that he should be president.  Bravo Santorum campaign! Continue reading →
Mary at the blog Young and Catholic has a good post up responding to a reader question about Church teaching on contraception versus NFP. Her handling of the NFP issue is great, but I was struck by the framing of her reader's question, because it struck me as getting at a common impression one can get from being around conservative Catholic circles. Her reader writes:
I'm an 18 year old female college student, and I have just gotten back in touch with Catholicism…

…I've thoroughly enjoyed getting back into my faith, but there is something that REALLY continues to rub me wrong. I've prayed and prayed about it, but I am not getting any answer. I've researched it, but just hear the same things over and over and it just doesn't sit right with me, and that is the issue of contraception. I've read humanae vitae, I've researched "natural family planning", and it all still leaves me completely unsatisfied still. I see where the Church is coming from on this issue, however, I feel that God has called me to do something else with my future besides staying at home with my "loving" husband and having a billion children…And then I went to the church and asked my female minister about it. The gist was this: If you have the financial capability, happiness, and wealth, your job is basically to be popping out children.

This just honestly does not sit right with me…Some women love being mothers, and being a mother is certainly an honorable duty, but I don't think I'm cut out for it. I'm very ambitious and have goals of working for the Department of Defense, not sacrificing all my happiness because the Church says I should.
She goes on to ask about why the Church teaches against artificial birth control, and as I say, Mary's answer is great. However, I think the other thing worth touching on is the impression people sometimes get that from a Catholic point of view you should either be in the religious life or else you should be married and having lots of kids. Continue reading →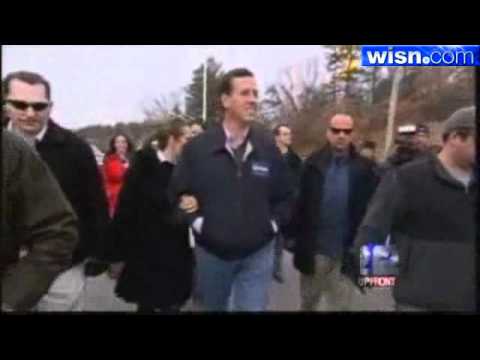 A brilliant piece by Ross Douthat in the New York Times explaining why Romney a/k/a the Weathervane, is running into so many problems in dealing with the challenged posed by Santorum:
But Santorum's advantage is that he can get to Romney's right and to his left at once. On the one hand, Santorum isn't responsible for a health care bill that looks an awful lot like "Obamacare" and he doesn't have a long list of social-issue flip-flops in his past. This makes his candidacy a plausible rallying point for the voters who previously turned Bachmann and Cain and the pre-debate Rick Perry into conservative flavors of the month.
At the same time, though, Santorum's persona, his record and his platform all have a populist tinge that plays well in states like Michigan, Ohio and Pennsylvania, where swing voters tend to be socially conservative but economically middle-of-the-road. (Hence the Michigan poll that showed him leading among independents and Democrats who plan to vote in that state's open primary.)
This means that Santorum can play the same anti-Bain, anti-rich-guy, blue-collar card that Gingrich tried to play in New Hampshire and South Carolina – but subtly, implicitly, in ways that don't make him sound like he belongs in Occupy Wall Street instead of the Republican primary.
So what script should Romney choose as a response? Many conservatives have urged him to rebrand himself with primary voters by embracing a more rigorously right-wing policy agenda – endorsing Paul Ryan's budget more explicitly, outlining a more aggressively supply-side approach to tax policy or even a pure flat tax, echoing furious attacks on the Federal Reserve by Ron Paul and Gingrich, and so on. Continue reading →
It was inevitable that most of the Catholic Left, in any confrontation between the Church and Obama Caesar, would side with the Messiah from Chicago.  A petition making the rounds indicates how quickly this process has played out. 
Today the Obama administration announced an important regulation that will protect the conscience rights of religious organizations and ensure that all women have access to contraception without a co-payment. We applaud the White House for listening carefully to the concerns raised by religious leaders on an issue that has provoked heated and often misinformed debate. This ruling is a major victory for religious liberty and women's health. President Obama has demonstrated that these core values do not have to be in conflict.
Specifically, this new regulation guarantees that no religiously affiliated institution will have to pay for services that violate its moral beliefs or even refer employees for this coverage. Instead, if a woman's employer is an objecting university, hospital or other religious institution, her insurer will be required to offer her coverage at no cost. This is a sensible, common-ground solution.
In recent days, sound bites and divisive rhetoric have too often pitted the faith community against sound science and public health.The previous regulations caused an unnecessary conflict between the administration, the Catholic Church and other religious institutions. We are encouraged that the Obama administration has developed a substantive solution that addresses the concerns of the many constituencies involved. We look forward to bringing the same level of passion displayed in this debate to other pressing moral issues that face our nation. Continue reading →
In a bizarre way President Barack Obama, through his Health and Human Services Mandate (HHS) has united religious orthodoxy across the spectrum as never before. In its wake liberal religiosity is going the way of striped pants, bell bottoms and lava lamps; something that is only seen on rare occasions usually when too much alcohol is flowing. At the precipice stands liberal Catholicism, for soon there will be no need for them to retain any religious presence. Liberal Catholic mouthpieces like the National Catholic Reporter are destined to go the way of so many other products whose users outgrew the usefulness of what they read and believed.  Mainline liberal churches have imploded all the while the numbers of Catholics and Evangelicals continue to grow. Apparently the liberal religious elite are so smart, they have disappeared into the mists of history.  Even if the current baby boomers remain religious, their liberal minded children have by and large abandoned the faith to the whims of Hallmark and Deepak Chopra styled spirituality.
In my last book The Tide is Turning Toward Catholicism, I noted that having worked in the Church with a good deal of liberals I cannot think of a single instance in which their children retained their liberal views and also practiced their Catholic faith. I have met their children and while some have become Evangelicals and others have seen the light and come over to orthodox minded Catholicism; those who have remained liberal would only darken a church door if a close relative passed away. Sadly not only have they left their faith but many can't find a single good thing to say about it. Their compliments are reserved for Big Government and Libertinism.
I am not writing this to sound clever or flippant or negative, simply to relate what I see. In many ways, the tide is turning like never before, and we can't say that Jesus didn't tell us that wheat would be separated from the chaff. Indeed we can't serve two masters and the liberals by and large have thrown their lot in with the Herod's of the world. While the liberal elite pretend to live oh so sophisticated lives; they in reality are nothing more than a fallen character in a 1980s hair band ballad video, succumbing to the vices on Sunset Boulevard that the liberal elite relegated to some degenerative red state tourist. As angry as we may be at the religious left's venom and their apostasy, they most certainly need our prayers and we should never forget that supposedly wise people can be fooled as much as anyone by the dark side.
In my previous article, I noted the striking metaphor of the pall of smoke hanging over the Acropolis in Athens caused by rioting Greeks who could no longer pay for their extravagant lifestyle. They are merely the first example of a culture that has aborted and contracepted itself into oblivion, prophetically predicted by Pope Paul VI in his encyclical Humanae Vitae. For the Greeks, Big Government had the answers and their Epicurean ancestors had the lifestyle that seemed oh so appealing. However in reality they couldn't pay the bills because charged with the simple mission of reproducing they felt it too complicated of a task. Continue reading →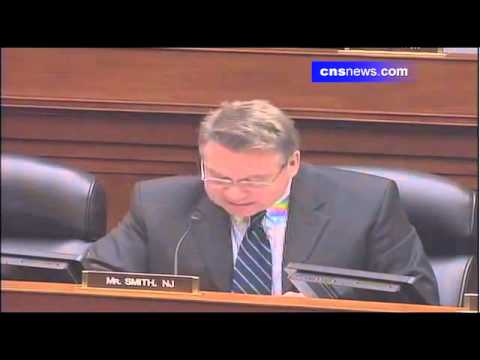 Interesting numbers from Rasmussen:
Catholics strongly disapprove of the job President Obama is doing as the debate continues over his administration's new policy forcing Catholic institutions to pay for contraception they morally oppose. While the president's overall job approval ratings have improved over the past couple of months, they have remained steady among Catholics.
A new Rasmussen Reports national telephone survey finds that 59% of likely Catholic voters nationwide at least somewhat disapprove of the president's job performance, while 40% at least somewhat approve. But the passion's on the side of those who don't like the job he's doing: 44% Strongly Disapprove versus 19% who Strongly Approve.
Fifty-four percent (54%) of Catholics voted for Obama in November 2008. However, Republican hopeful Mitt Romney currently leads the president among Catholic voters by a 52% to 35% margin. Among all voters, however, President Obama leads Romney and all Republican hopefuls.
These results are from surveys conducted over the seven days ending February 12, 2012. Among all likely voters, 50% approve of how the president is doing and 49% disapprove.  This includes 26% who Strongly Approve and 38% who Strongly Disapprove. Rasmussen Reports also provides daily updates of the president's Job Approval and match-ups between President Obama and both Mitt Romney and Rick Santorum. Continue reading →
I wanted to followup on Don's post from yesterday about National Review urging Gingrich to exit the race.  As I said in the comments, I owe NRO a slight mea culpa.  I thought that by including Santorum (and Huntsman) with Romney as the candidates they thought worthy of the nomination they were merely blowing smoke.  Yet they have given Santorum fairly favorable coverage, so much so that angry Romney fanboys like Old Fan think that NR is in the tank for Santorum.  I still think the hatchet piece on Gingrich was out of line, so I'm not totally ready to forgive them for that.
As for the actual meat of their suggestion, there is much merit to it.  There have been nine primaries and caucuses thus far.  Gingrich was the landslide winner in South Carolina, but has otherwise done terribly.  He's finished a distant second twice, and has barely hovered around ten percent in the other contests.  Right now one poll has Gingrich in fourth place behind Ron Paul, and other polls show a clear trend towards Rick Santorum as the favorite among the anti-Romneys.  Now, polls have shifted mightily throughout the campaign season, so Gingrich shouldn't head for the exits quite yet.  But poor showings in Arizona and Michigan should just about do it for Newt.  Considering the fact that the bulk of his supporters will likely flock to Santorum (where as Santorum supporters are evenly split between Romney and Newt as their backup choices), and that Newt is much more favorably disposed to Santorum than Romney, I would imagine that Newt will not stay in the race if he has another pair of fourth place finishes.
That being said, if National Review wants Gingrich out of the race the last thing it should have done is publish an editorial making this feeling public.  Republican primary voters in general, and Gingrich supporters in particular have, to a large extent, been driven by spite.  It's practically impossible to read a screed written by a Gingrich supporter that doesn't mention the "Establishment" once or a dozen times.  Throw in the fact that National Review is already reviled with a special kind of intensity in camp Gingrich – and with good reason – and I can envision Gingrich supporters doubling down.  Newt himself has shown that he is prone to fits of spite, so National Review may have just guaranteed that Newt will stay in the race longer than intended.  In fact I'd submit that if National Review wanted Newt out of the race the best thing it could do is endorse the man.
Archbishop Charles Chaput of the Philadelphia Archdiocese has never been one to mince words, and he does not disappoint in regard to the Mandate and the "compromise".
The U.S. Department of Health and Human Services refused on Jan. 20 to broaden the exception to its mandate that nearly all Catholic employers must cover contraception, abortifacients, and sterilization in their health-care plans.  
An "accommodation" offered Friday by the White House did not solve the problem. Instead, it triggered withering criticism from legal scholars such as Notre Dame's Carter Snead, Harvard's Mary Ann Glendon, Princeton's Robert George, and Catholic University of America president John Garvey, along with non-Catholic scholars including Yuval Levin, the religious liberty law firm the Becket Fund, and numerous Catholic and other organizations.  
Many Catholics are confused and angry. They should be.  
 Quite a few Catholics supported President Obama in the last election, so the ironies here are bitter. Many feel betrayed. They're baffled that the Obama administration would seek to coerce Catholic employers, private and corporate, to violate their religious convictions.  
But it's clear that such actions are developing into a pattern. Whether it was the administration's early shift toward the anemic language of "freedom of worship" instead of the more historically grounded and robust concept of "freedom of religion" in key diplomatic discussions; or its troubling effort to regulate religious ministers recently rejected 9-0 by the Supreme Court in the Hosanna Tabor case; or the revocation of the U.S. bishops' conference human-trafficking grant for refusing to refer rape victims to abortion clinics, it seems obvious that this administration is – to put it generously – tone deaf to people of faith.  
 Philadelphians may wish to reflect on the following facts: The Archdiocesan Secretariat for Catholic Human Services spends $278 million annually on services to the community. About 4,000 employees make up our secretariat's workforce. Catholic Social Services is the largest social-service agency in Pennsylvania and the largest residential care/social-service subcontractor with the Department of Human Services of the City of Philadelphia.  
There's more. Archdiocesan Catholic Health Care Services is the largest faith-based provider of long-term-care services to the poor and elderly in the five-county area, and the seventh-largest nationally. And our Nutritional Development Services ministry serves more than eight million meals a year to schoolchildren, summer programs, and child-care centers. It also provides 2 million pounds of nonperishable food to needy families and the elderly through its Community Food Program.  
Much of the money used by these ministries comes from public funding. But of course, the reason these ministries are trusted with public funding is that they do an excellent job. The service relationship works well without compromising the integrity of either the government or the Church. In fact, in a practical sense, government often benefits more than the Church. Continue reading →
George Will on ABC's This Week last Sunday made three points in regard to the HHS Mandate "compromise" that are undeniably true:
Three points.
As Paul Ryan said to you, this is an accounting gimmick that they've done that in no way ends the complicity of Catholic institutions and individuals in delivering services they consider morally abhorrent.
Second. You asked the question, 'How did this come about?' George, this is what liberalism looks like. This is what the progressive state does. It tries to break all the institutions of civil society, all the institutions that mediate between the individual and the state. They have to break them to the saddle of the state.
Third. The Catholic Bishops, it serves them right. They're the ones who were really hot for Obamacare, with a few exceptions. But they were all in favor of this. And this is what it looks like when the government decides it's going to make your healthcare choices for you. Continue reading →
Speaking as a former Rick Perry supporter, I promise you that not all of us are petulant brats.  I cannot speak for others, unfortunately.
Red State's all-out assault on Santorum comes as no surprise.  This is a blog that perceives all who fail short of achieving purity as a conservative (whatever that's supposed to mean) as heretics.  So they have taken a few incidents where Santoum fell short – and in some cases, he did cast a wrong vote or endorsed the wrong candidate – and have now transformed Santorum into some kind of statist.
The shrill attacks on Red State are to be expected.  What's disappointing is seeing an otherwise insightful blogger like Ace of Spades hyperventilate ignorantly about Santorum.  What set Ace off was this comment by Santorum from much earlier in the campaign:
One of the things I will talk about that no president has talked about before is I think the dangers of contraception in this country, the whole sexual libertine idea … Many in the Christian faith have said, "Well, that's okay … contraception's okay."

It's not okay because it's a license to do things in the sexual realm that is counter to how things are supposed to be. They're supposed to be within marriage, for purposes that are, yes, conjugal … but also procreative. That's the perfect way that a sexual union should happen. We take any part of that out, we diminish the act. And if you can take one part out that's not for purposes of procreation, that's not one of the reasons, then you diminish this very special bond between men and women, so why can't you take other parts of that out? And all of a sudden, it becomes deconstructed to the point where it's simply pleasure. And that's certainly a part of it—and it's an important part of it, don't get me wrong—but there's a lot of things we do for pleasure, and this is special, and it needs to be seen as special.
Ace is displeased: Continue reading →
The militant secular left thinks they have won a victory with President Barack Obama's "Accommodation" with regard to the Health and Human Services (HHS) Mandate ordering religious based institutions to provide contraceptives, sterilizations and the morning after abortion pill. Some of the left couldn't contain their glee, one guest on MSNBC described President Obama's move as "brilliant." In their distorted thinking they surmise that since not all Catholics adhere to the Church's teachings, especially on birth control, they can cause a split in the Church.
First of all, the militant secular left continually cites the Guttmacher Institute's polling, which is about as accurate as the daily pronouncements of Syria's Bashar Assad. Secondly, it is one thing for Catholics to go against the Church's teachings, it is quite another to say they are proud of it and want more Big Government telling them what they and the Catholic Church to do. The sheer nuttiness of this was illustarted in a discussion which occurred on Sean Hannity's the Great American Panel seen on Fox News last week. One of the participants Jehmu Greene told fellow panelist Andrea Tantaros that without birth control she wouldn't be here. When the incredulous Tantaros wondered how that could logical be, Greene went on a tirade that demeaned women who have children and or decide to work at home.
For years the militant secular left has treated pregnancy as a disease and families as inconvenient truths interfering with their own narcissistic ends. Powerhouse television shows like Sex and City helped to illustrate this point. Katharine Jean Lopez of the National Review wrote some time ago how disgusted she felt seeing men demeaned as objects in the Sex and City movie, the very treatment feminists have railed about for years.
However with the narcissistic Sex and City lifestyle comes another reality playing out in the streets of Athens, Greece and soon to come to a city or country near you in the western world. The declining birth rate means the youngest among us will have to eventually have to pay for a culture that aborted or contracepted itself into oblivion. The generous benefits demanded by those cultures, especially from the militant secular left can only last so long. As the old saying goes; "The problem with Socialism is eventually you run out of other people's money." The ancient Greek world gods who hailed narcissism and hedonism and whose lifestyle was proselytized by the Epicureans seem as irrelevant as ever as the pall of smoke hangs over the Acropolis, a fitting metaphor for what the militant secular left has wrought. Continue reading →
In contrast to the Vatican's steadfast opposition to the use of artificial means of birth control, the United Nations continues to sound the drumbeat of "sustainable population development," asserting that it's nothing short of an "imperative" for the 21st century and cannot be achieved without improving women's reproductive health.  In short, the hypothesis is that reducing fertility ensures economic success.
No one is more convinced of the validity of this hypothesis than is the Executive Director of the United Nations' Family Planning Agency (UNFPA), Babatunde Osotimehin.
In a February 2012 press release, Osotimehin asserted that reducing fertility through family planning—including free access to contraceptives and abortions—is the key to ensure economic development.
The problem with well-intentioned ideologues like Osotimehin is that they conveniently overlook the demographic facts and economic implications that contradict their hypothesis.
Consider the example of Japan.
Based on a "moderate" interpretation of Japan's 2010 census in a report published by the Daily Yomiuri Online, by 2060:
Japan's population will fall 30% (<90M), with those aged <14 years numbering less than 8M, compared to those aged 65+ who will number 35M (or, 39.9% of Japan's population).
Japan's fertility rate (the expected number of children born per couple) will be 1.35 in 2060, down from 1.39 in 2010 and far below the 2.08 needed to keep Japan's population from shrinking.
In 1960, 11.2 workers supported 1 retiree. In 2010, 2.8 workers supported 1retiree. By 2060, 1.3 workers will support 1 retiree.
So, Japan is now confronted with an increasing aging population and a decreasing young population.  The economic implications of these demographic facts are nothing short of devastating!  Topping the list: What these facts imply for Japan's social security and taxation systems.
While the Church has been warning about these matters for decades, The Motley Monk was pleased to read an article in ZENIT that the global stock markets are beginning to pick up on the Vatican's argument and projecting what "sustainable population development" means for almost every developed market.
A strategist for Deutsche Bank in Hong Kong, Ajay Kapur, believes it would be a crucial error for politicians and economists to believe that Japan's economic stagnation in the last two decades was something unique.  Kapur said:
In the next five years, all of the 18 developed countries for which Deutsche has property market data going back more than half a century will see a decline in their working age population ratios.
Kapur then warned that this combination of fewer workers in the labor force and high levels of indebtedness is sure to affect the global economic environment adversely.
Why?
Many other nations—for example, Taiwan, the European Union, the United States—are only now beginning to deal with the consequences of near- to below- replacement fertility rates.  The President of Taiwan, Ma Ying-jeou, has warned that her nation's lack of children presents "a serious national security threat."
As bad as that is, it's worse yet for Latin America.
Why?
Forget the region's endemic poverty.  It's a region where UNFPA-sponsored programs have proven especially effective in reducing the region's population.  To wit:
In 1960, Brazil's fertility rate was 6 children/woman.  In 2010, Brazil boasted a lower fertility rate than the United States, at 1.9 children/woman.
In 2025, 26% of Latin America's population will be 60+ years old.
The estimated impact on the region will be an even lower standard of living.  Considering the region's overall current standard of living, that's lower than lower!
The Motley Monk has thought for decades that Pope Paul VI's encyclical "Humanae vitae" is an infallible pronouncement because, in that document, the Pope presciently forecast some of the implications of what today is called the "birth control mentality."  Despite the data gained in the 45 years since the document's publication, ideologues continue to assert the hypothesis that reducing fertility ensures economic success.
All The Motley Monk can say in response is "And there's an Easter Bunny, too."
To read the ZENIT article, click on the following link:
http://www.zenit.org/article-34234?l=english
To read The Motley Monk's daily blog, click on the following link:
http://themotleymonk.blogspot.com/