Monthly Archives:
February 2012
In other words, Santorum is right and his hardcore libertarian opponents are wrong.
Rick Santorum has stated that he believes that there is no right to privacy in the Constitution.  Therefore, Supreme Court decisions such as Griswold v. Connecticut (striking down Connecticut's anti-contraception statutes) and Lawrence v. Texas (striking down Texas's anti-homosexual sodomy laws) were wrong.
Mitt Romney artfully dodged this question at a recent debate, so Santorum's coming under fire for stating what should be taken as a given among so-called conservative constitutionalists.  As indicated in prior posts, Santorum does not suggest that he would personally favor such laws; in fact he has expressly stated that he would not vote for laws that banned contraception or sodomy.
Santorum's main fault, evidently, is that he is expressing an originalist understanding of the constitution.  Both of the decisions referenced above were gross miscarriages of constitutional justice.  No matter what you think of the laws in questions, Supreme Court Justices are supposed to decide cases based on the constitution, not their personal policy preferences.   In both cases, the majority opinion was based on policy, though justified with a thin veneer of constitutional justification.
In the case of Griswold, Justice William O. Douglas wrote the famous majority opinion in which he stated that though there is no right to privacy expressly stated in the constitution, it is found in "penumbras" and "emanations" found in other constitutional rights.  Justice Kennedy wrote the majority opinion in Lawrence, relying heavily on the concept of substantive due process, a legal concept that has enabled the Court to completely trample on states' rights.  In other words, the Court struck down state laws that ran afoul of no direct constitutional prohibition.  The writers of these majority decisions had to contort the plain meaning of the document in order to justify a decision they had already reached without reference to the constitutional text.
Both of these cases sparked notable dissenting opinions.  Potter Stewart in Griswold and Clarence Thomas in Lawrence said much the same thing: the law under consideration is uncommonly silly, and if i were a legislator in this particular state I would vote against such a law.  But my job as a jurist is to determine whether the law is constitutional or not, and neither Stewart or Thomas considered the law in either case to run afoul of the constitution.  The sentiment expressed by both Stewart and Thomas should inform any intellectually honest jurist.
Justice Arthur Goldberg offered a concurring opinion in Griswold that some conservatives have found to be more compelling, citing the Ninth Amendment as justification for striking down the Connecticut statute.  The problem with this rationale is that the ninth amendment ought to be read in conjunction with the tenth.  The Bill of Rights in general were meant to be restrictions placed upon the federal government.  The ninth and tenth amendments exists because the framers of the Bill of Rights fretted that the Bill of Rights would be read to imply that only the rights contained therein were protected.  in fact many of the opponents of the Bill of Rights opposed creating such a list precisely because they believed that a specific enumeration of rights would imply that rights not listed were not protected. So the ninth amendment assures us that the first eight amendments are not an exhaustive list of protections.  But again, this has to be read in light of the purpose of restricting the power of the federal government.  It is not a broad grant of individual rights, but an assurance that the federal government could not augment its reach beyond certain delineated fields. If anything, the ninth amendment should be used as a cudgel against the Court and the federal government in general in their attempts to restrict states rights.
Therefore I find it odd that those who claim to be averse to a centralized, big brother government are content with said government being able to strike down state laws for no other than the laws in question are of questionable value.  It suggests to me that those who cry "Nanny Statist!" with regards to Rick Santorum ought to look in the mirror.
George Weigel has a post on National Review Online regarding the betrayal by some liberal Catholics of religious freedom in regard to the HHS Mandate:
Thus "liberal Catholics" who refuse to grasp the threats to religious freedom posed by the Obama administration on so many fronts — the HHS mandate, the EEOC's recently rejected attempt to strip the "ministerial exemption" from employment law, the State Department's dumbing-down of religious freedom to a mere "freedom of worship" — are betraying the best of their own heritage. And some are doing it in a particularly nasty way, trying to recruit the memory of John Courtney Murray as an ally in their attempts to cover for the Obama administration's turning its de facto secularist bias into de jure policy, regulations, and mandates. More than 50 years ago, Murray warned of the dangers deracinated secularism posed to the American democratic experiment: a warning that seems quite prescient in the light of the Leviathan-like politics of this administration, aided and abetted by baptized secularists who insist that they are "liberal Catholics." I daresay Murray, who did not suffer fools gladly, would not be amused by those who now try to use his work to shore up their own hollow arguments on behalf of the establishment of secularism.
The HHS-mandate battle is bringing to the surface of our public life many problems that were long hidden: the real and present danger to civil society of certain forms of Enlightenment thinking; the determination of the promoters of the sexual revolution to use state coercion to impose their agenda on society; the failure of the Catholic Church to educate the faithful in its own social doctrine; the reluctance of the U.S. bishops' conference to forcefully apply that social doctrine — especially its principle of subsidiarity — during the Obamacare debate. To that list can now be added one more sad reality, long suspected but now unmistakably clear: the utter incoherence of 21st-century liberal Catholicism, revealed by its failure to defend its own intellectual patrimony: the truth of religious freedom as the first of human rights. That liberal Catholics have done so in order to play court chaplain to overweening and harshly secularist state power compounds that tragedy, with deep historical irony. Continue reading →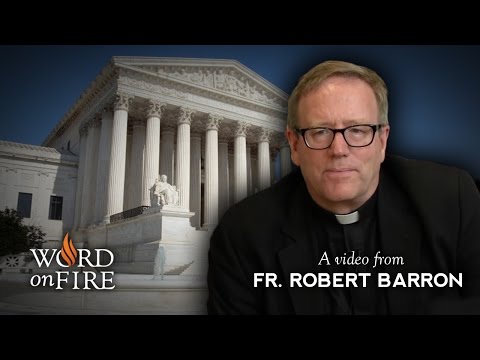 Ashley Samelson McGuire of the Becket Fund for Religious Liberty noted the use of the term "Freedom of Worship" rather than the usual "Freedom of Religion" by Obama back in 2010 in several speeches:
Freedom of worship" first appeared in a high profile speech in Obama's remarks at the memorial for the victims of the Fort Hood shooting last November, a few months after his Cairo speech. Speaking to the crowd gathered to commemorate the victims, President Obama said, "We're a nation that guarantees the freedom to worship as one chooses." Given the religious tension that marked the tragic incident, it was not an insignificant event at which to unveil a new way of referring to our First Freedom.

Shortly after his remarks at Ft. Hood, President Obama left for his trip to Asia, where he repeatedly referred to "freedom of worship," and not once to "freedom of religion."

Not long after his return, "freedom of worship" appeared in two prominent speeches delivered by Secretary Clinton. In her address to Georgetown University outlining the Obama Administration's human rights agenda she used "freedom of worship" three times, "freedom of religion," not once. About a month later, in an address to Senators on internet freedom at the Newseum, the phrase popped up in her lingo once again.

To anyone who closely follows prominent discussion of religious freedom in the diplomatic and political arena, this linguistic shift is troubling.
The reason is simple. Any person of faith knows that religious exercise is about a lot more than freedom of worship. It's about the right to dress according to one's religious dictates, to preach openly, to evangelize, to engage in the public square. Everyone knows that religious Jews keep kosher, religious Quakers don't go to war, and religious Muslim women wear headscarves—yet "freedom of worship" would protect none of these acts of faith.
 
Those who would limit religious practice to the cathedral and the home are the very same people who would strip the public square of any religious presence. They are working to tear down roadside memorial crosses built to commemorate fallen state troopers in Utah, to strip "Under God" from the Pledge of Allegiance, and they recently stopped a protester from entering an art gallery because she wore a pro-life pin.

The effort to squash religion into the private sphere is on the rise around the world. And it's not just confined to totalitarian regimes like Saudi Arabia. In France, students at public schools cannot wear headscarves, yarmulkes, or large crucifixes. The European Court of Human Rights has banned crucifixes from the walls of Italian schools. In Indonesia, the Constitutional Court is reviewing a law that criminalizes speech considered "blasphemous" to other faiths. Efforts to trim religion into something that fits neatly in one's pocket is the work of dictators, not democratic leaders. So why then have our leaders taken a rhetorical scalpel to the concept of religious freedom? Continue reading →
The Associated Press has published a list identifying several of the ways Republican presidential candidate Rick Santorum's absolutist principles render him completely unacceptable to the majority of American voters as a potential President of the United States.
According to the Associated Press report, just how unacceptable is Santorum?
Birth control: Santorum says he wouldn't take away the pill or condoms, but believes the 50 states should be free to ban them if they want.  He also argues that the Supreme Court erred when it ruled in 1965 that married Americans have a right to privacy that includes the use of contraceptives. If that's not bad enough, Santorum told the Christian blog "Caffeinated Thoughts" that as President he would warn the nation about "the dangers of contraception" and the permissive culture it encourages.
Thought it couldn't get worse?
Santorum told "CBS This Morning" that he wants to promote abstinence "as a healthier alternative" to birth control.
Working women: Santorum believes that parents in two-income families aren't doing what's best for the kids.  He has written:
For some parents, the purported need to provide things for their children simply provides a convenient rationalization for pursuing a gratifying career outside the home.
Santorum believes the ideal of a family where both parents work in order to accrue greater material benefits was created by "radical feminists" who are "convincing women that professional accomplishments are the key to happiness."
Women in combat: Santorum is against women in combat, especially closer to the front.  Santorum also says the differences in physical abilities between men and women aren't being taken into account.  And, get this: Fighting men will be distracted by their "natural instinct" to protect women, Santorum believes.
Homosexuals in the military:  As President, Santorum will reinstate the "Don't ask, Don't tell" policy.  Lifting the ban was social engineering, he believes, and "sexual activity has absolutely no place in the military." He added:  "Keep it to yourself whether you're a heterosexual or a homosexual."
Abortion: Santorum favors amending the Constitution to ban abortion.  Believing that human life begins at conception, he also believes that doctors who perform abortions should be charged as criminals.  Santorum likens women who have abortions to 19th-century slaveholders and has written that "unlike abortion today, in most states even the slaveholder did not have the unlimited right to kill his slave."  Previously, Santorum supported allowing abortions in cases of rape or incest, but now says "no" to those exceptions.
Obviously, Rick Santorum's stands on these social issues are so far out of the mainstream, the Associated Press suggests, that he's absolutely and completely unacceptable as a candidate for President.  The Associated Press writes:
Most Americans don't share Rick Santorum's absolutist take on abortion. He's out of step on women in combat. He questions the values of the two-thirds of mothers who work. He's even troubled by something as commonplace as birth control — for married couples.
The problem with this particular analysis is that Rick Santorum is generating serious interest on the part of Republican primary voters.  Polls indicate that he may beat Mitt Romney in his home state of Michigan.
In light of these facts, it may be that the Associated Press' editors thought that it's time to run some articles scrutinizing Santorum's "negative" record on social issues.  And, why not use polls to "prove" that the candidate is way outside even the Republican mainstream!
Think The Motley Monk crazy?
Read the Associated Press comment:
And if he becomes the GOP nominee, some of his ideas would probably be surprising, even puzzling, to general election voters.
Suprising?  Puzzling?
How about "countercultural," "principled," and rooted in the faith of the Catholic Church?
Might it be that Rick Santorum's candidacy is one envisioned by Vatican II in the Decree on the Apostolate of the Laity and is just the tonic needed for a culture many of whose members have been charmed by the false promises of  secularism, materialism, and consumerism?
The Council wrote:
In the Church there is a diversity of ministry but a oneness of mission. Christ conferred on the Apostles and their successors the duty of teaching, sanctifying, and ruling in His name and power. But the laity likewise share in the priestly, prophetic, and royal office of Christ and therefore have their own share in the mission of the whole people of God in the Church and in the world.

They exercise the apostolate in fact by their activity directed to the evangelization and sanctification of men and to the penetrating and perfecting of the temporal order through the spirit of the Gospel. In this way, their temporal activity openly bears witness to Christ and promotes the salvation of men. Since the laity, in accordance with their state of life, live in the midst of the world and its concerns, they are called by God to exercise their apostolate in the world like leaven, with the ardor of the spirit of Christ. (#2c-d)
To read the Associated Press report, click on the following link:
http://cnsnews.com/news/article/being-pill-about-pill-santorum-vs-us-views
To read the Decree on the Apostolate of the Laity, click on the following link:
http://www.vatican.va/archive/hist_councils/ii_vatican_council/documents/vat-ii_decree_19651118_apostolicam-actuositatem_en.html
To read The Motley Monk's daily blog, click on the following link:
http://themotleymonk.blogspot.com/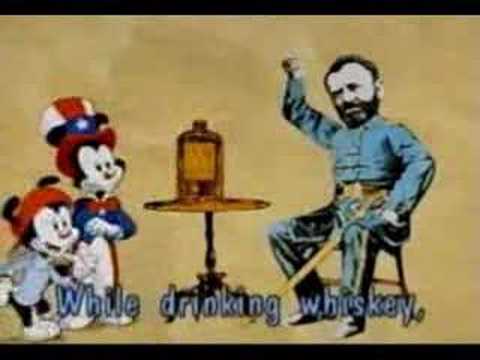 Time for my annual rant about Presidents' Day.  I see no reason why great Presidents like Washington and Lincoln should share a date with miserable failures like James Buchanan and Jimmy Carter.  Technically the federal holiday is still George Washington's birthday, although that makes absolutely no sense as the holiday has to fall between February 15-21, and thus can never occur on February 22, Washington's birthday.  A popular sport for Americans has always been rating their Presidents.  All such ratings are of course subjective and mine is no exception.  I weigh the good and the ill that a particular president did and that determines his place in my ranking.  Feel free to note your disagreements in the comboxes.  Here is Part I of my list from best to worst:
1.  George Washington-The Father of our Country is the standard by which all presidents should measure themselves.  Victory in the American Revolution would have been impossible without his leadership.  At the Constitutional Convention, his quiet leadership was a steadying force for the often quarrelsome and contentious drafters.  His presence ensured that the constitution drafted would be taken seriously by the States.  As President he established endless precedents for his successors to follow, dealt successfully with the huge national debt left from the Revolution, and knit the Union together.  None of his successors come close to him except for Lincoln.
2.  Abraham Lincoln-In just a little over four years he fought and won our Civil War, ended slavery and preserved our Union.  His speeches are masterpieces of the English language.  The great tragedy for our nation is that he was slain before he could attempt to guide the nation through Reconstruction.  Washington and Lincoln are in a class by themselves.
3.  Franklin Delano Roosevelt-I believe that his policies during the New Deal were truly voodoo economics and that much of what he did was wrongheaded and retarded recovery and economic growth.  However, only a fool could deny that his raising of American morale through the New Deal was anything less than brilliant.  As a war president he was wise enough to let the generals and admirals fight the war, and, in general, he chose them wisely.  He is largely responsible for the creation of modern America, a fact that will earn him both boos and plaudits.
4.  Theodore Roosevelt-With the first Roosevelt to occupy the oval office, America strode onto the world stage.  From building the Panama Canal, resolving the Russo-Japanese War to the sailing of the Great White Fleet around the globe, Roosevelt set the framework for the American Century.
5.  James K. Polk-He settled the Oregon dispute with Great Britain and successfully waged the Mexican War which added vast territories to our country.  Few presidents have accomplished as much in two terms as Polk did in one.  He also had the good grace to die shortly after he left office, a policy some other former presidents would have been wise to emulate.
6.  Ronald Reagan-The successor to one of our worst presidents, Ronald Wilson Reagan restored American prosperity and morale.  His policies initiated an economic boom which, with minor lapses, endured for almost a quarter of a century.  He masterfully brought the Cold War to a successful conclusion with an American victory.  The best president of my lifetime.
Continue reading →
We have all seen the supposed polls indicating that 99% of Catholic women use birth control. However, has anyone ever bothered to look at who conducted the poll? It was the Guttmacher Institute; the driving force behind abortion and other leftist social movements.  Finally someone in the Mainstream Media (The Washington Post) has weeks after the fact realized the untruthful nature behind this canard. This is just one of many red herrings thrown at religious conservatives to discredit and mock them. It seems some in mainstream media are making it their mission to ask former Pennsylvania Senator and Republican Presidential candidate Rick Santorum every question imaginable with regard to birth control. Whatever happens to Santorum in the primary race, it does seem as if the Hand of Providence is helping bring up the topic of birth control and the faithful alternative of Natural Family Planning.
While there is some dispute between Catholics and some Evangelicals on birth control; there are signs that many Evangelicals are seeing what Catholics and some Orthodox Jews have long believed about birth control. In my previous book and forthcoming book; The Tide Continues To Turn Toward Catholicism, I cite quotes from Chuck Colson and R Albert Mohler, two towering figures in the Evangelical world. They have genuine affection for Pope Paul VI's 1968 prophetic encyclical Humanae Vitae which cemented the Catholic view on birth control in the modern birth control pill era. If you want to really rile up a militant secularist you might mention that it wasn't until 1930 that the first religious group (the Anglican Church) even approved of birth control. The Progressive Teddy Roosevelt said the idea of birth control was "ridiculous" and even liberal hero Dr Sigmund Freud said the whole concept was "narcissistic."
Dorothy Day (1897-1980) the late women's rights activist, who used birth control back before any religious group approved of it, spoke out forcefully against abortion and birth control once she converted to Catholicism later in life. She told men and women that in using birth control they were becoming engaged in a culture that was disconnecting them from God's plans, along with not using their bodies in accordance with the Holy Spirit. Though her women's rights and libertarian economic views remained, she became a social conservative, who lashed out at Margaret Sanger and Planned Parenthood, something you aren't likely to hear or read in the mainstream media.
Families that adhere to the clinically proven facts of Natural Family Planning are treated as if they are some sort of religious nuts. Militant secularists in the corridors of power (Legislative and Fourth Estate) have even thrown out their favorite term "sexually repressed." Now this term is so widely repeated in our popular culture, perhaps we should examine where it came from. Herbert Marcuse (1898-1979) of the infamous Marxist "Frankfurt School" came up with the term. Marcuse left pre-World War II Germany and taught at Columbia. Marcuse believed in free love and surmised that the more narcissistic society was with regard to sexual relations, the better the world would become. Before his death, he claimed his prized student was 1960s militant radical Angela Davis. Marcuse was way out in left field in his day and yet the militant secularists in our pop culture have made him seem as mainstream as Dr. Phil. When societies turn away from religion they embrace the crazies like Marcuse; sadly something has to fill the vacuum and it is usually the ideas which come from the half baked among us that do so. Continue reading →
Okay, to be fair, I think this goes both way in American politics.  I've always said that everyone is a fiscal conservative until it is "their cause" that gets defunded, and everyone is a fiscal liberal until it is "their tax rate" that gets increased.
Nevertheless, some things ooze such inconsistency that it is almost laughable.  As many are aware, the Virginia state legislature recent passed a bill that requires a woman to have an ultrasound before they may have an abortion.  As you can imagine, the pro-abortion constituency is out in full force over such a perceived "injustice."  Now, call me crazy, but it seems that such a requirement should at least implicitly be considered under "informed consent."  And besides, if those on the pro-abortion side are so sure that the fetus growing inside the womb is really just a mass of tissue, then there should be nothing to worry about, right?  Let us not be fooled here – the objection to the ultrasound has nothing to do with the requirement itself – it has much more to do with the fear that this just may actually convince more women that the baby growing inside them actually is a life.
At any rate, an article appeared on Slate.com by Dahlia Lithwick last Thursday that would have had me falling off the couch in hysterics had it not been meant to be actually taken seriously.  It was a great example of how the line between laughter and tears is often fine indeed when reading liberal commentaries.
The first laughable/cry-able moment came when the author implied … no wait, she flat out said it … that such a requirement constitutes an act of rape:
[This] means most women will be forced to have a transvaginal procedure … the law provides that women seeking an abortion in Virginia will be forcibly penetrated for no medical reason. I am not the first person to note that under any other set of facts, that would constitute rape under state law.
Okay, now let's first note that no-one is forcing any woman to have such an ultra sound; the law merely provides such an action as a pre-requisite for the abortion procedure.  Any woman could alway opt not to have the abortion, and consequently be spare the "violation" of the ultrasound.  The logic here is intellectually dishonest at best, and manipulative at worst.  Under the same logic, we could object to any medical pre-requisite.  Besides, and I am happy to be correct on this, in the event that the individual decides to proceed with the abortion, is not penetration inevitable?  In fact, one could argue that the ultrasound is not a separate procedure but rather the first step in the abortion.
The argument continued,
Evidently the right of conscience for doctors who oppose abortion are a matter of grave national concern. The ethical and professional obligations of physicians who would merely like to perform their jobs without physically violating their own patients are, however, immaterial.
So here we have it … the left refuses to admit that the recent HHS mandate is a violation of conscience for individual business owners and religious organizations, they often even want to eliminate a Catholic hospital's right to refuse abortion services based on conscientious objections, but now all of a sudden conscience should be a part of the conversation.
Lithwick goes on,
Next month the U.S. Supreme Court will hear argument about the obscene government overreach that is the individual mandate in President Obama's health care law. Yet physical intrusion by government into the [body] of a pregnant woman is so urgently needed that the woman herself should be forced to pay for the privilege.
Another inconsistency: the Virginia law is a clear overreach of government by requiring an individual to pay to a procedure to which they conscientiously object, yet the ability of the Catholic Church to opt out of paying for practices that they find morally incompatible with its faith is just plain silly.  Am I understanding this right?
Finally,
You can shame and violate women, while couching it in the language of Justice Anthony Kennedy's gift that keeps on giving—his opinion in Gonzales v. Carhart. That opinion upheld Congress' partial-birth abortion ban on the grounds that (although there was no real evidence to support this assumption) some women who have abortions will suffer "severe depression" and "regrets" if they aren't made to understand the implications of what they have done.
And at the end of the article,
Abortion is still legal in America. Physically invading a woman's body against her will still isn't. Let's not casually pass laws that upend both principles in the name of helping women make better choices.
So, as is commonly stated, nationally legalized abortion is the "law of the land," so while it is okay for you to personally object to the practice, please don't try to push that belief on others.  However, even thought the same Court has made the ability of the States to prevent partial-birth abortion the "law of the land" … well, in that case they were just plain wrong.
So which is it, my dear leftist friends?  Is conscientious objection important or isn't it?  Should individuals be required to pay for procedures they find objectionable or shouldn't they?  Does the "law of the land" matter or doesn't it?  It seems to me that the answer depends greatly on the ideology at hand, which in this case is the perceived "right" to abortion on demand.  In other words, we must accept a priori the right to abortion, and then we use any and all arguments available to defend that decision, even if it means speaking out of both side of the mouth at times.
Now, in fairness, it could be asked whether the political right is being just as inconsistent in all three arguments.  Whether this is true or not I leave up to political commentators.  For my own part, I submit that the Catholic position has no such inconsistencies, and here is why.  First, we don't ground our positions in the law of the land or conscience seen as an unfettered freedom to relieve one's self from any and all acts.  Rather, we ground our positions in natural law and conscience seen as the freedom to pursue truth and goodness.  Forcing a doctor to perform an abortion is a clear violation of his or her right to act in a way consistent with a belief system.  The act itself is the violation – the Catholic finds the act objectively immoral.  It is not that a Catholic doctor wants to perform abortions in some cases and not in others, it is that he or she never wants to perform them. In requiring an ultrasound for a woman seeking abortions, what act is being found objectively immoral?  Correct me if I am wrong, but an ultrasound, whether external or internal, is a perfectly acceptable medical procedure by both the left and the right.
Second, from a Catholic position, the natural law it the governing principle, not the "law of the land."  Natural law, inscribed on everyone's heart, deeply suggests that the taking of a life is intrinsically immoral.  Science has shown over and over again that the "mass of tissue" in the womb of a mother is a life.  Even rudimentary philosophy says that it is a human life.  But returning to the matter of conscience, if we understand that freedom of conscience does not give an individual the right to abstain from any and all acts (for instance, it does not give and individual the ability to refrain from stopping a violent crime taking place before him), then we can see that freedom of conscience does have limits.  The question for the left is: in what do you ground the limits of freedom of conscience?  For Catholics, the answer is clear: natural law.  Therefore, it is a violation of conscience to require the taking of this life.  Yet in supporting the required ultrasound, rather than seeing it as violating conscience, we understand in the greater context of the right to life.
Third, if freedom of conscience is at the service of pursuing truth, then how does giving the doctor and patient more information violate this process?  In other words, if a doctor has the "right" to eliminate the ultrasound from this procedure, the same logic could be used to dismiss all informed consent laws form the books.
Finally, it is always amusing to hear the left decry government regulation in cases such as this.  Somehow the government not only has the right, but the duty, to regulate Wall Street and the Health Care industry in a way that destroys any rational notion of subsidiarity and was never envisioned by the founding fathers, yet when it comes to a required ultrasound before an abortion … well, clearly that is a government overreach.
A stunningly good meditation on Massacio's Holy Trinity (1425) in the Wall Street Journal, of all places, by  art historian Jack Flam:
The perspective in this painting is sufficiently accurate to be convincing, but purposely inexact enough to make space for the supernatural. This is strikingly evident in the representation of God the Father, who stands on the narrow ledge attached to the back wall of the barrel-vaulted space, which would appear to be about nine feet deep. Yet at the same time, He is also present at the front of this same vaulted space, supporting the body of his Son on the cross. This discrepancy in perspective allows God to be in more than one place at a time—a supernatural phenomenon made all the more remarkable by the painting's apparent realism.
Among other things, this great fresco, painted on the wall of a Dominican church, is a stunning affirmation of the great Dominican theologian St. Thomas Aquinas's assertion that to be "everywhere primarily and absolutely is proper to God." What better place could there be to state this with such subtlety than in a representation of the Holy Trinity, whose paradoxical consubstantiality—distinct, yet of one being—is a central mystery of Christian faith. Continue reading →