Monthly Archives:
February 2012
Some in the mainstream media are so angry about the existence of faithful Catholics that they can't help themselves in becoming unhinged. I will reference the main points, but suffice to say that I could write a book on the subject. These latest quotes have caused me to scramble to get information to my editor so as to include at least some of this in my upcoming book; The Tide Continues To Turn Toward Catholicism, a follow up to my first book.  For starters it seems some in mainstream media are so ignorant of religion that even though 90% of Americans belong to some form of Christianity, Judaism and Islam, which all believe that evil is manifested through a figure known as Satan, the media still finds it in their power to mock anyone who thinks evil exists. Some in the media seemed to take glee in pouncing on Catholic and former Pennsylvania Senator Rick Santorum. He was called a kook, a nut, deranged, a mullah and an ayatollah, not by nameless posters on leftwing blogs but named writers in serious newspapers.
Leading the charge was that maven of militant secularism and angry people everywhere Maureen Dowd. Here are some of the spoiled nuggets from her dung heap. She calls Santorum a "mullah" who wants to take, "women back to the caves." She goes on to deride anyone who actually believes in the teachings of the Catholicism that she once practiced.
Never one to miss a chance at apostasy and heresy; Chris Matthews entered the fray with both of his tingling legs.   Matthews claimed the reason the Catholic Church is growing is because homophobic converts are coming into the Church. It would appear that Mr. Matthews is off his meds. Has anyone ever informed mister leg tingler that groups like Courage; the Apostolate run by those who are same sex attracted, is a rapidly growing organization with men and women from all walks of life? They feel the comfort and assurance of living in God's chaste plan for their lives. The New York Times of all papers did a favorable story on Eve Tushnet, a popular Catholic writer who has ties to the group. She is a successful woman and an Ivy League grad. Are these militant secularists going to claim that she is homophobic?
David Gergen and Donna Brazile (who is Catholic) didn't take any pot shots at Catholics per see but did point out that liberal feminist organizations didn't seem smitten with any of the GOP candidates, because they kept talking about religious liberty instead of the rights of birth control? David Gergen even said it with a straight face, which should really frost Rush Limbaugh who has dubbed the Washington establishmentarian; David Rodham Gergen. As much as they refer to the New York Times, they somehow missed Ross Douthat's op-ed piece on the growth of Natural Family Planning and the number of women who help teach this non birth control view of family planning across the country and world.
The coup de grace of hate came from David Waldman who writes for a number of publications. This little nugget would make the Know Nothing Party of the 1840s smile. I would rather not give him the pleasure of repeating such delusional hatred; if you want to read his screed click here.   UPDATE In a Lisa Miller Washington Post article just out; Ms. Miller not only mocks Catholics but calls bishops "zealots" three times in her article.
If the Catholic Church is so irrelevant why would the likes of Dowd, Matthews and Waldman froth at the mouth at her beliefs? The simple answer is the Catholic Church is growing while their favorite liberal religious bodies are not only dying on the vine, but shriveling in a complete statistical freefall. Catholics and Evangelicals continue to increase in numbers which drive these mouthpieces of militant secularism nuts. Continue reading →
Yet another social conservative yahoo railing about evil, abortion, and sin.  A guy like this couldn't even sniff the presidency.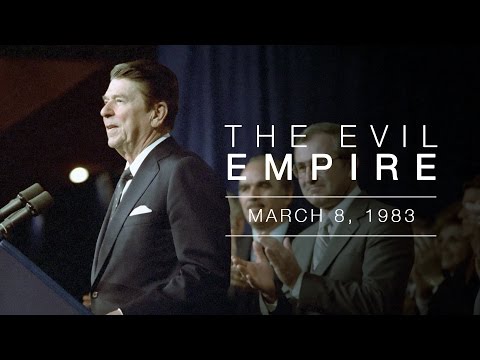 Ht: Right Scoop for the video, and Rush Limbaugh for reminding us about it today.
Is it not, I say, quite a common case for men and for women to neglect religion in their best days? They have been baptized, they have been taught their duty, they have been taught to pray, they know their Creed, their conscience has been enlightened, they have opportunity to come to Church. This is their birthright, the privileges of their birth of water and of the Spirit; but they sell it, as Esau did. They are tempted by Satan with some bribe of this world, and they give up their birthright in exchange for what is sure to perish, and to make them perish with it. Esau was tempted by the mess of pottage which he saw in Jacob's hands. Satan arrested the eyes of his lust, and he gazed on the pottage, as Eve gazed on the fruit of the tree of knowledge  of good and evil. Adam and Eve sold their birthright for the fruit of a tree—that was their bargain. Esau sold his for a mess of lentils—that was his. And men now-a-days often sell theirs, not indeed for any thing so simple as fruit or herbs, but for some evil gain or other, which at the time they think worth purchasing at any price; perhaps for the enjoyment of some particular sin, or more commonly for the indulgence of general carelessness and spiritual sloth, because they do not like a strict life, and have no heart for God's service. And thus they are profane persons, for they despise the great gift of God. Continue reading →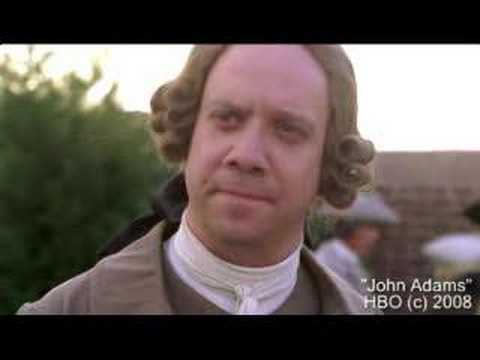 On the birthday of the Father of Our Country it is proper to take a moment and reflect that in all likelihood the United States of America would not exist today but for the leadership shown by George Washington during the Revolution.  The poets Rosemary and Stephen Vincent Benet explored long ago some of the many different paths the life of Washington might have taken which would have altered our history so profoundly.  We call Washington the Father of Our Country not to honor him, but as a simple statement of fact. Continue reading →
even when you didn't do it.
A few minutes ago, I was dancing around with my two year old Princess, and the baby Duchess got herself into a corner again– she can't turn or go in reverse, yet.  Princess, of course, wanted me to dance with her, so I said: "Princess, I can only handle one baby at a time!"
As soon as the words left my mouth, I thought of "selective reduction," and the kids that won't ever have a chance to play with mine.  I've never done anything like that, but it still poisoned my mood.  A silly, small example, but it's interesting how having words to hold a concept can help you identify it, even when it's tiny.
One of the big items today is news that the Romney campaign is bleeding cash.  Considering his all out assault first on Newt Gingrich, and now Rick Santorum, this comes as no surprise.  Yet while Romney spends more in a day than Santorum spent through most of the campaign thus far (only a slight exaggeration, I think), Santorum continues continues to poll ahead of Romney nationally and is neck-and-neck in Romney's home state.  Of course Romney still has plenty in reserve thanks largely to his Super PAC.  Even Newt Gingrich's fledgling campaign is still alive thanks to the generosity of one supporter funding a pro-Newt Super PAC.
These Super PACs have come under fire.  They are the indirect result of the McCain-Feingold campaign finance law, a law which itself amended the Federal Election Campaign Act (FECA), a law meant to restrict the amount of money that individuals could donate to individual candidates.  FECA created a two-tiered structure that basically divided federal contributions into two categories: hard money and soft money.  Professional sports fans probably recognize the terms as related to soft and hard caps, and it's really the same concept. Under FECA individuals could only contribute $1,000 to a candidate per election cycle.  Yet there were no restrictions placed on "soft money," meaning contributions to party committees.  This was the original end-run around campaign finance law.  Under the Bipartisan Campaign Reform Act (BCRA), or McCain-Feingold, individual contribution maxes to candidates were raised, but soft money contributions were phased out.  This, in turn, gave rise to other organizations, mainly 527s, which were able to raise unlimited amounts of money to air issue advocacy ads against candidates.  These various organizations are not technically affiliated with any candidate, and it is a violation of campaign finance law for candidates to collaborate in any way with these groups.
So is it time for another set of reforms?  Indeed it is.  And the reform is simple: repeal all these ridiculous (and arguably unconstitutional) provisions, and allow individuals to contribute whatever amount of money they want directly to candidates.
Rich Lowery has a post at National Review Online which explains why Rick Santorum drives the Mainstream Media crazy:
Santorum is a standing affront to the sensibilities and assumptions of the media and political elite. That elite is constantly writing the obituary for social conservatism, which is supposed to wither away and leave a polite, undisturbed consensus in favor of social liberalism. Santorum not only defends beliefs that are looked down upon as dated and unrealistic; he does it with a passionate sincerity that opens him to mockery and attack.
If Santorum had the social views of a Barbara Boxer, he would be hailed in all the glossy magazines as a political virtuoso. He has fought a front-runner with all the advantages to a jump ball in Michigan. His aides can't provide advance texts of his speeches because he always extemporizes and speaks from a few notes. He is indefatigable, willing to lose on behalf of what he believes and committed to trying to convince others of his positions.
In the wake of his surprise showing in the Iowa caucuses, news coverage focused on Santorum arguing about gay marriage with college kids at his New Hampshire events. It was taken as a sign of his monomania. Yet he genuinely — if naïvely — wanted to convince them. If the cauldron of a presidential campaign is not the best place for Socratic exchanges on hot-button issues, Santorum was trying to do more than repeat sound bites back at youthful questioners.
Although his critics will never credit him for it, Santorum's social conservatism brings with it an unstinting devotion to human dignity, a touchstone for the former senator. The latest position for which he's taking incoming is his opposition to a government mandate for insurance coverage of prenatal testing often used to identify handicapped babies who are subsequently aborted. For his detractors, his respect for the disabled is trumped by his unforgivable opposition to abortion. Continue reading →
[cross posted from the DarwinCatholic blog]
Sin has the tendency to inspire sin. The abused becomes the abuser, the person who believes himself oppressed begins to take on all the least likeable characteristics of his oppressor.
This has always been struck me with particular force when I've stumbled across the writings of the "manosphere", a region of the internets in which men wail about how in the post-feminist age women are all money hungry cheaters with inflated senses of entitlement. The solution to this is, allegedly, to use to the rules of "game" to dominate women by proving the practitioners to be "alpha males". A highly technical process with all rigor of a pseudoscience behind it (perhaps some enterprising gamester can introduce the taking women's head measurements into the process) practitioners council each other on how to deliver "negs" (negative compliments) which will cut women down to size by informing them of their SMV (sexual market value). Then once the women feels like she needs to pursue since she isn't being pursued, she melts when given "kino escalation" (he touches her).
You get the idea. I always get the sense of a couple rather mangy looking lions hanging around outside the pride talking about how they're really more alpha than the lion who actually has all the mates and cubs. For all the acronyms and specialized terminology, you can tell that these boys' manes are more than half weave.
As with most wrongheaded worldviews, there are some insights buried in there. The Sex-in-the-City feminist manifesto "from now on, we're going to have sex like men" (which in feminist speak apparently means without thought or commitment) is most certainly something which has managed to make a lot of women (and men) unhappy — potentially for life. Once having correctly diagnosed this as seriously messed up, however, the manosphere solution appears to be that men should retaliate by turning into a bunch of whiny Carrie Bradshaws themselves. A group of guys supposedly outraged by the fact that many modern women demand special treatment and aren't interested in marriage spend their time whining about how mean girls are and generally advocating an approach to dealing with women that seems guaranteed to make them singularly unattractive marriage material.
Continue reading →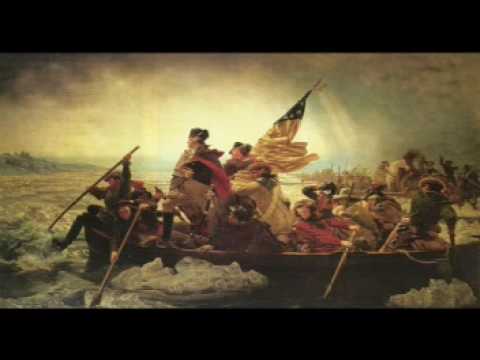 The second part of my rating of US Presidents.  The first part may be viewed here.
24.  John F. Kennedy-From a moral standpoint perhaps the worst man ever to sit in the White House, the recent revelations of his teenage White House intern mistress during that time period helping to cement that status.  Kennedy was a strong advocate of the space race and set the country the goal of landing a man on the moon which the nation met in 1969.  He presided over a prosperous economy, helped along with a reduction in marginal rates which he pushed through.  In foreign policy he presided over the Bay of Pigs fiasco, and our widening involvement in South Vietnam, lending support to the coup that toppled Diem. He will always be best known for the Cuban Missile Crisis which he successfully navigated, but it was a very close shave for the world.  On civil rights, he gave much lip service to it, but it would be his successor who would push through the key civil rights legislation.  The second most over-rated president in our nation's history.
25.  James Garfield-A Union Civil War general with a superb combat record, Garfield was also a canny politician with seven terms under his belt in the House.  During the brief four months he held the office before his assassination, he staked out positions in favor of civil service reform, the hot domestic issue of the day, and reform of the post office.   He refinanced a substantial portion of the national debt at a lower interest rate, saving the nation millions in interest payments.  An ardent advocate of civil rights for blacks, he sponsored a bill to provide for universal federal education to combat the fact that in many Southern states no provision was made to educate blacks.  It failed in Congress after Garfield's death.  He appointed many blacks to federal office, and began to reverse President Rutherford's policy of conciliation white Southerners at the expense of blacks.  Garfield began the policy of modernizing the Navy carried forward by President Arthur.
26.  John Tyler-Known as "His Accidency" by his critics after he took over when President Harrison died just after thirty days in office, Harrison set the mold for Vice-Presidents who assumed the office.  It was by no means clear that he would be called President and that he would have the full powers of the President or be considered to be simply conducting a caretaker "regency" until the next election for President.  Harrison had none of that.  He insisted on being called President and was quite clear in his own mind that he had all of the powers of an elected President.  Aside from this setting of precedent, the most signficant event in his presidency was the annexation of Texas at the very end of his term.  Tyler was a former Democrat and he acted like a Democrat as president, vetoing almost the entire Whig agenda, including vetoing a proposed national bank twice.  The Whigs in the House, for the first time in the nation's history, began impeachment proceedings.  Tyler probably would have been impeached if the Whigs had not lost their majority in the 1842 election in the House.  Tyler died in 1862, shortly after his election as a representative to the Confederate Congress.  Stunningly, he still has two living grandsons.
27.  Herbert Hoover-Hoover rose from poverty to become a self-made millionaire as a mining engineer.  He was a noted philanthropist, organizing relief efforts in Europe throughout World War I, saving tens of millions of lives.  His administration was dominated by the Great Depression.  To combat the Depression Hoover initiated policies that set the precedent for Franklin Roosevelt's New Deal.  Like the New Deal, Hoover's policies were largely unsuccessful in combating the Depression.  Out of office, Hoover became an outspoken critic of the New Deal which he regarded as socialism by another name.  Hoover lived on until 1964, staying active in various causes, and being called upon by all his successors as president for advice and to conduct special missions for them.  The only exception was Roosevelt, who shared with Hoover a cordial enmity.
28.  Gerald Ford-Our only president never to be elected either president or vice president, Ford was left to pick up the pieces after Nixon resigned in disgrace.  Pardoning Nixon was probably the right thing to do to avoid the nation having to go through several more years of the Watergate melodrama, and Ford took immense grief for doing so.  In foreign affairs his hands were tied by a Democrat leftist dominated Congress that came to power in the election of 1974, and 1975 witnessed the fall of South Vietnam, Cambodia and Laos to the Communists, and set the stage for Soviet adventurism in Africa and Afghanistan.  Domestically, the country went through a short but sharp recession in 1974 largely caused by the Arab oil embargo.  Inflation was still a great problem, but the economy had vastly improved by 1976 and Ford probably would have beaten Carter but for Ford making a verbal mistep in one of their debates, claiming that Poland was not under Soviet domination, and stubbornly refusing to correct himself for several days.  He died in 2006 at 93, making him the longest lived president, beating Reagan for that distinction by 45 days.
29. Millard Fillmore-Fillmore took over as the last Whig president following the death of Zachary Taylor.  He helped push through the Compromise of 1850 which delayed the Civil War for decade, and after you have mentioned that you have largely accounted for any historical importance of the Fillmore administration, other than the opening of Japan by Commodore Perry which occurred under President Pierce but which Fillmore initiated.  In retirement Fillmore turned down an honorary degree from Oxford, saying that he was unworthy of it, and noting that it was written in Latin and that a man should never accept a degree that he was unable to read.
Continue reading →