Monthly Archives:
February 2012
I recently completed Rick Santorum's It Takes A Family.  I quipped on Twitter that had I read this before the campaign started then Santorum would have been my top Rick pick before that other Rick entered the race (though I still maintain that Governor Perry would have been an outstanding nominee, but no need to go there).  At times Santorum slips into politician speak – you know, those occasions when politicians feel compelled to tell stories of individual people in order to justify some larger agenda.  And some of the book is a little plodding, especially when he gets into wonkish mode (which fortunately is not all that often).  Those quibbles asides, there are large chunks of this book that could very well have been written by yours truly.  That isn't meant to be a commentary on my own genius, but rather a way of saying I agree with just about everything this man has to say.
The book title really says it all.  The heart of Rick Santorum's political philosophy is the family, meaning that to him strong families are the heart of any functioning society.  The family has been undermined both by big government programs and by the culture at large.  Santorum mocks the "village elders" who view more government programs as the solution to all problems.  Santorum acknowledges that many of the problems we face don't have quick and easy fixes, and often no legislative action can be taken.  Santorum offers a series of small policy proposals that are aimed at giving parents and individuals in tough economic circumstances some tools to help, but he also emphasizes the doctrine of subsidiarity.  Ultimately we must rely principally on local institutions, starting with the family.
Santorum understands what even some on the right fail to appreciate, and that is we can't divorce social issues from economics.  The breakdown of the family coincides directly with economic hardship.  If we want a healthier economy, we need healthier families.  It's a central tenet of conservatism that is somehow ignored by large swathes of the political right.
His approach to politics can be summarized in a passage on page 341 of the hardback edition: Continue reading →
Year in and year out, the Catholic Church in this country, as well as around the globe, is the largest single private provider of charitable services to the poor.  However, what if a government makes it impossible for the Church to carry out her mission? The Church in America with the HHS Mandate is facing just such a dilemma, and Francis Cardinal George of the Chicago Archdiocese tells us what to expect:
The Lenten rules about fasting from food and abstaining from meat have been considerably reduced in the last forty years, but reminders of them remain in the fast days on Ash Wednesday and Good Friday and in the abstinence from meat on all the Fridays of Lent. Beyond these common sacrifices that unite us spiritually to the passion of Christ, Catholics were and are encouraged to "give up" something voluntarily for the sake of others. Often this is money that could have been used for personal purposes and instead is given to help others, especially the poor.   This year, the Catholic Church in the United States is being told she must "give up" her health care institutions, her universities and many of her social service organizations. This is not a voluntary sacrifice. It is the consequence of the already much discussed Department of Health and Human Services regulations now filed and promulgated for implementation beginning Aug. 1 of this year.
 Why does a governmental administrative decision now mean the end of institutions that have been built up over several generations from small donations, often from immigrants, and through the services of religious women and men and others who wanted to be part of the church's mission in healing and education? Catholic hospitals, universities and social services have an institutional conscience, a conscience shaped by Catholic moral and social teaching. The HHS regulations now before our society will make it impossible for Catholic institutions to follow their conscience.
 So far in American history, our government has respected the freedom of individual conscience and of institutional integrity for all the many religious groups that shape our society. The government has not compelled them to perform or pay for what their faith tells them is immoral. That's what we've meant by freedom of religion. That's what we had believed was protected by the U.S. Constitution. Maybe we were foolish to believe so.
 What will happen if the HHS regulations are not rescinded? A Catholic institution, so far as I can see right now, will have one of four choices: 1) secularize itself, breaking its connection to the church, her moral and social teachings and the oversight of its ministry by the local bishop. This is a form of theft. It means the church will not be permitted to have an institutional voice in public life. 2) Pay exorbitant annual fines to avoid paying for insurance policies that cover abortifacient drugs, artificial contraception and sterilization. This is not economically sustainable. 3) Sell the institution to a non-Catholic group or to a local government. 4) Close down. Continue reading →
Part 12 of my ongoing survey of the follies of many modern day Jesuits.  For a nano second the Jesuit rag America was on the side of every Catholic bishop in this country in opposition to the HHS Mandate.  However, where your heart is so is your treasure, and America is back on the side of Team Obama.  I was going to take the Jesuits of America to task, but Christopher Johnson, a non-Catholic who has taken up the cudgels so frequently in defense of the Faith that I have named him Defender of the Faith, has eloquently beaten me to the punch:
You Roman Catholic bishops have had your fun and put on your little temper tantrum, the editors of The REAL Magisterium Wannabe Episcopalian Weekly America write.  But the adults are here now so why don't you all just look liturgically impressive, babble a little Latin and keep your stupid opinions to yourselves.  We'll take it from here:
For a brief moment, Catholics on all sides were united in defense of the freedom of the Catholic Church to define for itself what it means to be Catholic in the United States. They came together to defend the church's institutions from morally objectionable, potentially crippling burdens imposed by the Obama administration under the Affordable Care Act. Catholic journalists, like E. J. Dionne and Mark Shields, and politicians, like Tim Kaine and Robert P. Casey Jr., joined the U.S. bishops in demanding that the administration grant a broad exemption for religiously affiliated institutions from paying health care premiums for contraceptive services. Then, on Feb. 10, President Obama announced a compromise solution by which religious institutions would be exempt from paying the objectionable premiums but women would not be denied contraceptive coverage. A confrontation that should never have happened was over. But not for long.
Every single time we let the hierarchy think it's in charge, the idiots completely screw things up.  Every.  Single.  Time.
After a nod to the White House's retreat as "a first step in the right direction," the U.S. Conference of Catholic Bishops rejected the president's "accommodation" as insufficient. Their statement presented a bill of indictments on the fine points of public policy: It opposed any mandate for contraceptive coverage, expanded the list of claimants for exemption to include self-insured employers and for-profit business owners and contested the administration's assertion that under the new exemption religious employers would not pay for contraception. Some of these points, particularly the needs of self-insured institutions like universities, have merit and should find some remedy. Others, with wonkish precision, seem to press the religious liberty campaign too far.
"Some of these points…have merit and should find some remedy?"  From where?  From the same people who wrote the initial rule and the transparently fraudulent "compromise?"  I can't for the life of me understand why the bishops might be reluctant to take that offer.  Foxes, hen houses and all that.
And it's difficult for me to see how the objections of the bishops constitute "press[ing] the religious liberty campaign too far" since forcing Church ministries to facilitate the acquisition of free contraceptives by any employee who wants them is the only option left on the table.  The idea of not being forced to provide free birth control at all seems no longer to be possible.
The bishops have been most effective in influencing public policy when they have acted as pastors, trying to build consensus in church and society, as they did in their pastorals on nuclear war and the economy. The American public is uncomfortable with an overt exercise of political muscle by the hierarchy. Catholics, too, have proved more responsive to pastoral approaches. They expect church leaders to appeal to Gospel values, conscience and right reason. They hope bishops will accept honorable accommodations and, even when provoked, not stir up hostility. In the continuing dialogue with government, a conciliatory style that keeps Catholics united and cools the national distemper would benefit the whole church.
I think you all know what's going on there.  It's the age-old story.  As long as the bishops are commenting on the issues that are important to the America editorial staff the right issues, we're behind them 100%.  But once they move on to those…other issues(you know the ones America means), they are exercising "political muscle" and contributing to the "national distemper."
On issues like nuclear war and the economy, the bishops should certainly take no prisoners and accept no compromises.  But on those relatively trivial issues that the laity constantly insists on whining about, Roman Catholic bishops need to "accept honorable accomodations," they need to "not stir up hostility," and, most importantly, they need to be "conciliatory."
After all, we have the example constantly before us of the Author and Finisher of our faith who was always willing to accept honorable accomodations, who never stirred up hostility and Whose first name was Conciliatory.  Actually, we don't have that at all.  What the heck was I thinking?
The campaign also risks ignoring two fundamental principles of Catholic political theology. Official Catholic rights theory proposes that people should be willing to adjust their rights claims to one another. It also assigns to government the responsibility to coordinate contending rights and interests for the sake of the common good. The campaign fails to acknowledge that in the present instance, claims of religious liberty may collide with the right to health care, or that the religious rights of other denominations are in tension with those of Catholics. But as Pope Benedict XVI wrote in "Deus Caritas Est," the church does not seek to "impose on those who do not share the faith ways of thinking and modes of conduct proper to the faith." Furthermore, the campaign fails to admit that the administration's Feb. 10 solution, though it can be improved, fundamentally did what Catholic social teaching expects government to do—coordinate contending rights for the good of all.
Um…nuh-uh.  I have no idea what "Catholic rights theory" really consists of but I seriously doubt that "adjust[ing] their rights claims to one another" obligates Catholics to commit sins themselves or acquiesce in their commission.
As for the "contending rights" that America believes were coordinated by the Administration's "compromise," we have the long-established Constitutional right of Christian churches to order their own affairs versus the newly-created "right" to free birth control pills, a "right" which remains in place by means of an accounting trick.
Once again, there is no possibility of the Catholic Church not being forced to provide free birth control at all; the default position is the liberal one.  And that is not coordination of contending rights at all; it is soft tyranny.
By stretching the religious liberty strategy to cover the fine points of health care coverage, the campaign devalues the coinage of religious liberty. The fight the bishop's conference won against the initial mandate was indeed a fight for religious liberty and for that reason won widespread support. The latest phase of the campaign, however, seems intended to bar health care funding for contraception. Catholics legitimately oppose such a policy on moral grounds. But that opposition entails a difference over policy, not an infringement of religious liberty. It does a disservice to the victims of religious persecution everywhere to inflate policy differences into a struggle over religious freedom. Such exaggerated protests likewise show disrespect for the freedom Catholics have enjoyed in the United States, which is a model for the world—and for the church.
What are you mackeral snappers complaining about?  It's not like anyone's burning down your churches or anything.  And you don't have to pay for anyone's abortion so chill out.
But here's the problem.  A government that thinks it has the right to determine what are or are not Christian ministries is a government that can(and probably one day will) not only order Christian hospitals to provide free birth control but also order Christian hospitals and churches to provide free abortions for any staff member who wants one.
Were that to happen, what would America say?  That the bishops shouldn't be so "wonkish" because this is yet anothern policy difference that doesn't rise to the level of religious persecution?  That the bishops shouldn't "provoke hostility" and need to take the lead toward cooling the "national distemper" over the fact that the Church is now being forced to participate in one of the greatest evils it is possible to conceive simply because somebody claims a right to access to it? Continue reading →
We get a fair amount of drive by troll comments here at The American Catholic.  One such comment appeared in the Apologias thread from a William L. Zimmerman.  Here is the comment by Mr. Zimmerman:
Mr. Obama's apology over the burning of Korans was entirely appropriate.  If you really think Muslim outrage over the incident is insincere, think back to when Mapplethorpe's "Piss Christ" art work was enough to enrage the Christian world.  I truly wish you web site would stop posing as a "Catholic" publication.  It isn't.  It's at best a political rag for the American right.  Stop misrepresenting my religion to the world.  You are as out of touch with the message of Jesus Christ as I can imagine.
In regard to the comment, a hint for Mr.  Zimmerman:  If you are going to bring up a red herring, it should have some relevance.  The banally blasphemous Piss Christ of Andres Serrano, not Maplethorpe, aroused ire largely because it received an award partially funded by the National Endowment of Arts, a taxpayer supported institution, and no one lost their life or suffered any injury in the subsequent completely peaceful protests by Christians and those art lovers who could distinguish art from a con job.  As for his critique of The American Catholic, we seem to be in good company when it comes to Mr. Zimmerman's attempt to drum us out of the Faith.
At the site Our Common Thread, the web site of Catholics United, a George Soros funded astroturf group of Catholic Anti-Catholics, Mr. Zimmerman left this observation about the Bishops: Continue reading →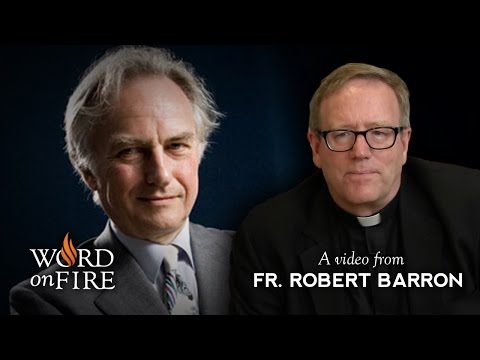 We know, and it is our pride to know, that man is by his constitution a religious animal; that atheism is against, not only our reason, but our instincts; and that it cannot prevail long. But if, in the moment of riot, and in a drunken delirium from the hot spirit drawn out of the alembic of hell, which in France is now so furiously boiling, we should uncover our nakedness, by throwing off that Christian religion which has hitherto been our boast and comfort, and one great source of civilization amongst us, and amongst many other nations, we are apprehensive (being well aware that the mind will not endure a void) that some uncouth, pernicious, and degrading superstition might take place of it.
I believe that President Obama has been a notable failure in most ways as President, but he is a champ in regard to abject, groveling apologies to those who hold us in contempt:
President Barack Obama apologized to Afghans on Thursday for the burning of Qurans at a U.S. military base, trying to assuage rising anti-American sentiment as an Afghan soldier gunned down two American troops during another day of angry protests.
The U.S.-led military coalition says the Muslim holy books were sent by mistake to a garbage burn pit at Bagram Air Field and the case is under investigation. The explanation and multiple apologies from U.S. officials have yet to calm outrage over the incident, which has also heightened tension between international troops and their Afghan partners.
Thousands of protesters, some shouting "Long live Islam!" and "Death to America!" staged demonstrations across Afghanistan for a third day. Protesters climbed the walls of a U.S. base in the east, threw stones inside and adorned an outside wall with the Taliban's trademark white flag.
At other sites, demonstrators burned tires or American flags. Afghan police and international troops fired guns in the air to disperse the crowds.
Such apologies simply play into the hands of the enemies of the US who use mock outrage as an excuse to go on murderous rampages.  Two US soldiers were murdered by an Afghan government soldier during the current on-going riots and of course no one has apologized for that true outrage.  There is a time for diplomacy and there is a time for blunt speaking.  Time, past time, for some blunt speaking to our enemies and our "friends" in the Islamic world.  In that regard, I believe this is an appropriate apology from Kira Davis to President Hamid Karzai of Afghanistan.  (Content advisory:  harsh language and refreshingly undiplomatic sentiments.) Continue reading →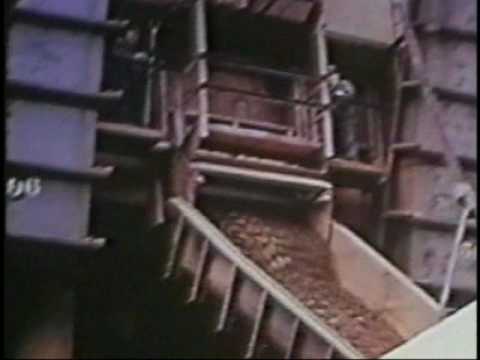 Something for the weekend.  The Wreck of the Edmund Fitzgerald by Gordon Lightfoot.  I have featured this song before in one of my Saturday posts, but the superb video above that melds the song with information about the sinking of SS Edmund Fitzgerald compelled me to post it again.  Besides we can never have too much Gordon Lightfoot, one of the few musical brightspots in that vast musical wasteland of the last century known as the Seventies.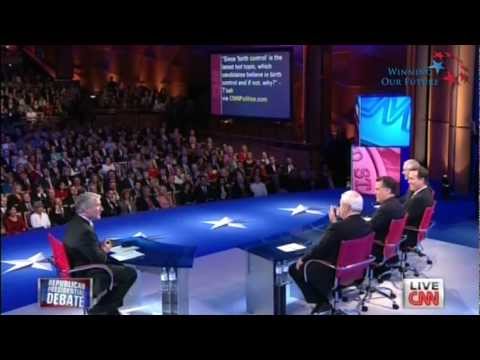 No one is better than Gingrich in pointing out the wretched double standard of the Mainstream Media:
I want to make two quick points, John. The first is there is a legitimate question about the power of the government to impose on religion activities which any religion opposes. That's legitimate. But I just want to point out, you did not once in the 2008 campaign, not once did anybody in the elite media ask why Barack Obama voted in favor of legalizing infanticide. Continue reading →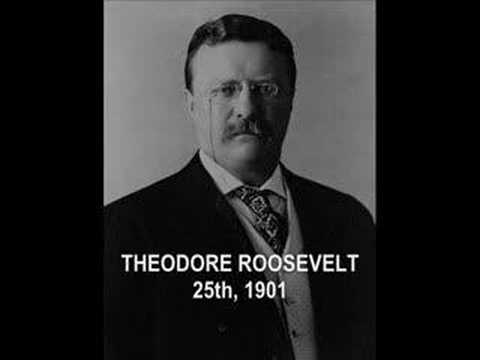 Ah, the occupants of an office which is only of importance upon the death of someone!  Many of the men who have occupied the office have left some pungent quotes about it.  Here are a few:
John Adams, first Vice-President:   "My country has in its wisdom contrived for me the most insignificant office that ever the invention of man contrived or his imagination conceived."
Theodore Roosevelt, twenty-sixth Vice-President:  "I would a great deal rather be anything, say professor of history, than vice president."
Thomas Marshall, twenty-eighth Vice-President:  "Once there were two brothers. One ran away to sea; the other was elected vice president of the United States. And nothing was heard of either of them again".
Charles Dawes, thirtieth Vice-President:  "This is a hell of a job. I can only do two things: one is to sit up here and listen to you birds talk….The other is to look at newspapers every morning to see how the president's health is."
John Nance Garner, thirty-second Vice-President:  "The vice-presidency is not worth a warm bucket of spit."  (Cactus Jack probably used another term instead of "spit", but this is a family blog.) Continue reading →