Monthly Archives:
February 2012
So to sum up: we now live in a country where students at ostensibly Catholic universities testify on national television before Congress that they are freely engaging in pre-marital intercourse, and that the university's failure to pay for their $100 per month contraception is severely cramping their style – as they pay on the order of $50,000 per year for the privilege of said education.
But Rick Santorum is considered kooky and extreme.
What could have been a very bad night for Mitt Romney, a/k/a The Weathervane, turned out to be mixed.  He won handily in Arizona, a state none of his opponents seriously contested.  In Michigan he dodged a bullet by eking out a 3 point victory over Santorum  The problem for the Weathervane is that Michigan should have been one of his strongest states, a state where his father was governor, and which he won by nine points in the Republican primary in 2008.  Outspending Santorum three to one, he barely won a victory in a state which should have been his going away.  Ironically he owed his victory to the fact that his old nemesis Gingrich stayed in and deprived Santorum of a winning margin. Continue reading →
About a week ago, I wrote on a article that I read from Slate.com. Having never really been to this site, I have now found myself with the same sort of reaction one has to a horrible car accident … I just have to look. On the bright side, I think that any conservative blogger could find a lifetime of material on which to comment in but a few short days of perusing Slate's archives.
Yesterday, there appeared a very emotional piece by a mother of a child with Tay-Sachs. My heart and prayers go out to this woman – I can't even begin to imagine the daily struggles and emotional roller-coasters that she goes through. Yet there is something terribly unsettling with her story. Her opening paragraphs read:
This week my son turned blue, and for 30 terrifying seconds, stopped breathing. Called an "apnea seizure," this is one stage in the progression of Tay-Sachs, the genetic disease Ronan was born with and will die of, but not before he suffers from these and other kinds of seizures and is finally plunged into a completely vegetative state. Nearly two years old, he is already blind, paralyzed, and increasingly nonresponsive. I expect his death to happen this year, and this week's seizure only highlighted the fact that it could happen at any moment—while I'm at work, at the hair salon, at the grocery store. I love my son more than any person in the world and his life is of utmost value to me. I don't regret a single minute of this parenting journey, even though I wake up every morning with my heart breaking, feeling the impending dread of his imminent death. This is one set of absolute truths.

Here's another: If I had known Ronan had Tay-Sachs (I met with two genetic counselors and had every standard prenatal test available to me, including the one for Tay-Sachs, which did not detect my rare mutation, and therefore I waived the test at my CVS procedure), I would have found out what the disease meant for my then unborn child; I would have talked to parents who are raising (and burying) children with this disease, and then I would have had an abortion. Without question and without regret, although this would have been a different kind of loss to mourn and would by no means have been a cavalier or uncomplicated, heartless decision. I'm so grateful that Ronan is my child. I also wish he'd never been born; no person should suffer in this way—daily seizures, blindness, lack of movement, inability to swallow, a devastated brain—with no hope for a cure. Both of these statements are categorically true; neither one is mutually exclusive.
I want to try very hard to not be callous in my comment, but rather pastoral in the best sense of the word. As I stated from the beginning, this woman's story is clearly one of great suffering.
That being said, what is the proverbial "missing piece" from this philosophy? I can think of three such pieces that are worth considering.
1. Suffering is Redemptive
There is something drastically "new" about the Christian take on suffering. If we define suffering as that gap between desire and reality (or between what we want and what we have), the ancient east and the modern west have opposite takes on how to close the gap. The ancient east suggests solving the problem by eliminating desires. According to Peter Kreeft:
We suffer because of the gap between what we want and what we have. This gap is created by our dissatisfaction, our wanting to get what we do not have or wanting to keep what we do have (e.g., life, which causes fear of death). Thus desire is the villain for Buddha, the cause of all suffering.
The modern west takes an opposite approach: we attempt to eliminate suffering by bringing what we have up to the level of what we want. This is true in both modern medicine and modern economics.
Although both work in opposite directions, the goal is the same: to eliminate suffering.
Christianity, through the Paschal mystery, takes a radically new approach: it redeems suffering and thus allows us to see it as a value in and of itself. As Christians, we are called to embrace suffering for the redemption of ourselves and of the world. I am reminded of the scene from Passion of the Christ where the Lord has hold of his cross and the soldiers ridicule him saying, "Look, he embraces his cross!"
2. God is the Author of Life – and the Soul is Eternal
It seems to me that this is an essential tenant of the Christian faith. The very first thing we learn about our nature from the Book of Genesis is that we are created. In other words, we are not our own, and nor are we each other's. God is the author of life, and only God can decide when "it is time" (for lack of a better phrase). None of us ever wants to see an innocent child suffer to the degree that this mother has had to endure, yet even in these difficult cases, it is not our decision to make. Let us not forget, however, that the human soul is immortal. It has an existence well beyond the confines of time. Further, we know for certain that a baptized child not yet of the age of reason will be welcomed into Heaven – so whatever this child suffers here on earth, it will pale in comparison to the joy he will experience when standing for eternity face to face with the Living God.
There is actually something very laudable with the mother's desire that "no person should suffer in this way." While we embrace our own suffering, we also should work to a certain extent to minimize the suffering in others. Yet the line is crossed when first things fail to be kept first. The "first thing" in this case is the notion that God is the only one who takes the blessed soul from their suffering and welcomes them into eternal life.
3. God's Ways are not Our Ways
This is so impossible to fully understand, and every one of us is guilty of crying out for justice, mercy, or some seemingly illogical combination of the two when faced with the hardest moments of our time here on earth. Few of us will experience moments as challenging as this mother's trials, and virtually none of us will have to undergo the pain experienced by her son. Yet as hard as it is to grasp, the truth haunts us in the quiet of our hearts: as finite beings we are incapable of seeing the "whole picture." We do not yet know everything that God has planned for both the world and for a particular individual. Only when it is all said and done, and we are granted the opportunity to "understand the whole" will we be able to find true solace in the events of this world.
What is curious about this point is that it is either a source of great consolation or bitter confusion. One either sees in the mystery of a plan not-yet-fulfilled a God who is a great architect that ever so slowly reveals His design, or one sees a tyrannical dictator who hides the truth from his subjects. It all comes down to the fundamental lens through which one sees the drama of life.
Regardless, my heart goes out to this woman. In fact, I can agree with her on not just one, but both of her points, properly understood. As such, I agree that they are no mutually exclusive. I believe with everything I am that she is telling the truth when she says, "I love my son more than any person in the world and his life is of utmost value to me. I don't regret a single minute of this parenting journey, even though I wake up every morning with my heart breaking, feeling the impending dread of his imminent death." I also believe that she deeply wishes her poor innocent son would not have to endure the suffering that he has already had to go through let alone that which is to come. Moreover, I too wish that I had it in my power to save him from any more suffering in his life. In fact, I even agree that his "life" would be better if he were already in the presence of God. Nevertheless, I cannot agree that taking a life of which we are not free to take, making a choice that we are not free to make, is a viable option towards such an end. The end can never justify the means.
I have already decided to dedicate a part of my Lenten spiritual reading and preparation to both this mother and her very blessed child, and I encourage others to do the same. Through all the suffering, it is clear that his mother as an authentic love for him, and that is something that many of our "healthy" children lack so desperately.
Supreme Court appointments have been a relatively muted issue during the campaign.  It might be worth taking a look at the Court and in order to see where we might be headed over the course of the next presidential term.  I will be listing Justices in order from least to most likely to retire over the next four years.  Letter in parentheses indicates party of the president under which they were appointed.
John Roberts (R), Samuel Alito (R), Sonia Sotomayor (D), Elana Kagan (D):  All recent appointments, and all relatively young.  None of these guys are going anywhere anytime soon barring a catastrophic health crisis.
Clarence Thomas (R): Even though he recently started his third decade on the Court, Thomas is still fairly young, as he won't turn 70 until 2018.  He is the Justice most committed to completely overturning decades of bad precedents, and I have a hunch he'd like to be on the Court to help shape those future rulings.  There is a tiny sliver of a chance he could retire if a Republican wins the presidency, but it would be a fairly big surprise.
Antonin Scalia (R), Stephen Breyer (D): Scalia and Breyer are fairly close in age.  Scalia turns 80 at the end of the next presidential term, and Breyer is two years his junior.  Scalia would also be completing his 30th year on the Court in 2016.  Both are still vigorous and active.  Neither will retire if a member of the opposite party wins the forthcoming election, and I would put the odds of retirement at just under 50/50 if someone from their party wins.  I would imagine Scalia would share some of Thomas's desire to be able to shape opinions, so he might hang on through the next term.
Anthony Kennedy (R):  The Court's swing vote, he is just a few months younger than Scalia and has served just one less year on the Court.  His retirement would be the game changer, and whoever gets to pick his replacement could be altering the course of the Court for the next thirty years.  It doesn't matter which party controls the White House, the confirmation fight over his replacement will be a bloodbath, and I would fully expect a filibuster effort.
Will he retire, and will he peg his retirement to whoever is in the White House?  He's a moderate, but he was appointed by a Republican.  Ultimately Kennedy will probably decide upon his retirement in the same manner as he decides most of his votes: by flipping a coin.
Ruth Bader Ginsburg (D): The only one of the eight clear ideoloigical justices who could retire during an administration of the opposite party.  She is the oldest member of the Court, and she has had some health problems in recent years.  I personally have seen her up close a couple of times, and she looked incredibly frail – and this was several years ago.  But she is still fairly vigorous, even travelling to Egpyt in order to tell the Egyptians how rotten our Constitution is.  She has evidently indicated a willingness to retire at 82, the same age as Louis Brandeis.  That would occur in 2015.
If Barack Obama wins re-election, I would put the odds at just about 100 percent that she will retire over the next four years.  Even if  a Republican wins the White House, health issues might force her hand.  If that happens, the confirmation battle will be just as intense, if not more so, than for whoever would replace Kennedy.
Ultimately the question we have to ask is which of the candidates is likely to go to the mats when it comes to a Supreme Court nomination battle?
U.S. House of Representatives Minority Leader, Nancy Pelosi (D-CA), has all but declared war on the authority of the Catholic Church to teach its faith and morals.
Telegraphing a "message" to the hierarchy last week, Ms. Pelosi said that the Church's teaching on birth control "isn't  even accepted by the laity churchgoing people themselves."  She noted that "an overwhelming number" of American Catholic  girls from age 14 "or younger" use birth control.
Evidently, the Minority Leader would prefer a more democratized Catholic Church, where decisions are made by taking votes or, perhaps, hiring Gallup to do some public polling.
(The relevant remarks begin at 51:40, although the entire video is worth watching.)
Representative Pelosi had called a Georgetown Law School student, Sandra Fluke, to  testify concerning the Sebelius' regulations that will compel all healthcare plans—including those  provided or purchased by Catholics and Catholic institutions—to cover sterilizations, contraceptives, and abortifacients.  Fluke, the former President of Georgetown Law Students for  Reproductive Justice, had complained that Georgetown did not cover contraceptives in its student health insurance plan.
Interrupting Ms. Fluke, the Ms. Pelosi said:
…it also speaks to the fact that this is what the practice is in our country. If an overwhelming number of Catholic women of childbearing age—and stretch that from 14 to 50 or however older or younger you want to go—are practicing birth control,  then that has to be some message to the church that please don't expect  employers and insurance companies to enforce an attitude that you have that isn't even accepted by the laity churchgoing people themselves.

So, we have a problem here, which you have really  clearly presented an answer to: A voice of a young woman in an institution of higher learning that is Catholic, I always thought with a capital C and a small c. Let's hope that that is the case.
As a Catholic, The Motley Monk must note two problems with Ms. Pelosi's analysis:
Truth is determined by popularity: The Motley Monk would suggest that Ms. Pelosi rethink this.  After all, just because a majority of the citizens of the South in the 17th century believed that slavery was moral didn't make enslaving human beings moral.  In the 20th century, just because the majority of Nazis believed the extermination of the Jews was moral, didn't make exterminating them moral.  Even if 99% of humanity believed that contraception and abortion were moral, doesn't make either moral.
"Catholic" means different things to different people: The Motley Monk would suggest this assertion turns a fact—yes, different people believe the word "Catholic" can mean different things—into a principle, one that ultimately means "nothing can mean anything."  Why?  Anyone is free to believe anything, whether true or not!  In contrast, The Motley Monk would argue that "words have meaning."  Accordingly, a

C

atholic university would present the teaching of the

C

atholic Church by engaging it in principled discourse with other non-Catholic ideas so that students would, as Blessed John Henry Newman wrote, "think about these matters as Catholics do."  A

c

atholic university would discuss what

c

atholics think the Catholic Church should teach, informed by the current Zeitgeist and supported by the magisterium of public opinion. (In some circles,

c

atholics are called "Catholics-in-Name-Only" [CINO's].  As this phenomenon impacts the nation's Catholic universities and colleges, The Motley Monk calls it the "Georgetownization" of U.S. Catholic higher education…to wit: Ms. Fluke.)
If all of that isn't troubling enough, Representative Pelosi also said that preserving the Sebelius regulations was about protecting the "God-given free will" of women.  Of the Chairman, Darrell Issa (R-CA), Ms. Pelosi asked mockingly:
Does that person, or that Chairman of Committee, have any judgment on what it means to a family to personally and religiously make decisions about the size and timing of their family?
Does that person have any knowledge, is he qualified to talk about the danger to women's health, and therefore the care of the family, to a Mom if she and her husband, their doctor and their God cannot make  those decisions?
Is that committee chairmanship and leadership of the Congress qualified to make a decision about how people exercise their God-given free will to take their responsibility and to answer for how they  exercise that God-given free will?
Whew!  Where is one to start?
For Catholics, The Motley Monk notes three problems with the line of argumentation inherent in Ms. Pelosi's  questioning:
The "if you don't have it, you have nothing to say about it" argument: Just just because a member of the U.S. Congress is a male and Chairman of a committee, does not ipso facto render that man incapable of making a judgment or render him unqualified to speak about women's "health" issues.  According to Ms. Pelosi's reasoning, would the fact that she is not a Catholic theologian render Ms. Pelosi unqualified to render a judgment or unqualified to speak about Catholic teaching?
It is up to individuals to determine what their God requires: This argument is to the heart of the Protestant Reformation.  The Motley Monk would note that the Protestant reformers argued that they didn't need an intermediary—a priest, a bishop, or a Pope of Rome—to tell them what the Scriptures taught.  Ms. Pelosi sounds more like a Protestant than a Catholic. (Or, is that a

p

rotestant rather than a

c

atholic?)
Human feelings trump God's rights.  Ms. Pelosi failed to address the Creator's "rights"…from which are derived all other rights and "human rights," in particular.  Neither did Ms. Pelosi discuss the "right" of those who will be compelled to pay for "healthcare" practices and procedures that violate their consciences.  Also left out of Ms. Pelosi's discussion were the Church's rights to teach about the faith and morals as She (meaning the Church, not Ms. Pelosi) sees fit.
Ms. Pelosi is engaging in this discourse for strictly political purposes.  It is part of the overall Obama re-election strategy: To divide U.S. Catholics in order to shore up just enough votes to ensure re-election.
If The Motley Monk's analysis is accurate, the House Minority Leader is selling her Catholic faith for political expediency.
To read The Motley Monk's daily blog, click on the following link:
http://themotleymonk.blogspot.com/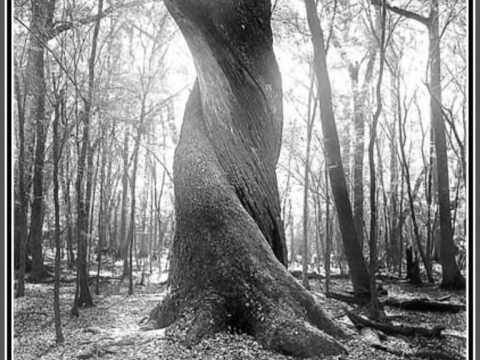 The ninth in my ongoing series examining the poetry of Rudyard Kipling.   The other posts in the series may be read here, here , here , here,  here , here ,here and here.  By far If is the most famous poem of Kipling's, written in 1909 in the form of advice to his only son, John (Jack) Kipling, who would die fighting bravely at Loos shortly after his eighteenth birthday in 1915.  The poem was inspired by the Jameson raid,  undertaken in 1895 by Doctor Leander Starr Jameson.  Jameson, who became a close friend of Kipling, became a British national hero by his leadership of the unsuccessful raid which attempted to start a revolt of British settlers, who outnumbered the native Boers two to one, against the Boer government of the Transvaal.  Jameson, who rose to be Prime Minister of the Cape Colony, throughout his life embodied many of the virtues praised in the poem.
If you can keep your head when all about you
  Are losing theirs and blaming it on you;
 If you can trust yourself when all men doubt you,
  But make allowance for their doubting too;
  If you can wait and not be tired by waiting,
  Or being lied about, don't deal in lies,
 Or being hated, don't give way to hating,  
And yet don't look too good, nor talk too wise;
 If you can dream—and not make dreams your master;
  If you can think—and not make thoughts your aim;
 If you can meet with triumph and disaster
  And treat those two imposters just the same;
 If you can bear to hear the truth you've spoken
  Twisted by knaves to make a trap for fools,
  Or watch the things you gave your life to, broken,
  And stoop and build 'em up with worn-out tools;
 If you can make one heap of all your winnings
  And risk it on one turn of pitch-and-toss,
  And lose, and start again at your beginnings
 And never breath a word about your loss;
  If you can force your heart and nerve and sinew
  To serve your turn long after they are gone,
 And so hold on when there is nothing in you
  Except the Will which says to them: "Hold on";
 If you can talk with crowds and keep your virtue,
 Or walk with Kings—nor lose the common touch;
  If neither foes nor loving friends can hurt you;
  If all men count with you, but none too much;
 If you can fill the unforgiving minute  
With sixty seconds' worth of distance run,
  Yours is the Earth and everything that's in it,
 And—which is more—you'll be a Man my son! Continue reading →
We haven't had an open thread in a while, so here one is.  Be charitable, be interesting and have fun! Continue reading →