Monthly Archives:
January 2012
Two Presidents have been awarded the Nobel Peace Prize.  Barack Obama in 2009, for no reason I can discern other than a slap at his predecessor George Bush by the left-leaning award committee, and Theodore Roosevelt in 1906 for being the driving force behind the negotiations that led to the end of the Russo-Japanese War in 1905.   Due to his duties as President, Roosevelt was unable to give his acceptance speech until May 5, 1910.  It is an interesting address.   Peace, he stated, was not the highest good unless it was wedded to righteousness.  Peace is evil if it is merely a mask for sloth and cowardice.  Tyrants have often prattled about peace in order to silence opposition to their schemes.  Individuals, and nations, must ever be ready to defend themselves.  He then offered some practical suggestions for a more peaceful world.  Arbitration of disputes between nations.  The establishment of a tribunal at the Hague.  A League of Peace by the great powers to attempt to keep the peace of the world.  The irony of course is that it was the European Great Powers that would lead the world into War just four years after Roosevelt's speech, but of course the future was for him an unknown country, just as our future is to us.  The text of the speech of Theodore Roosevelt:
Continue reading →
What's a tenured associate professor of government teaching at a Catholic university to do when he believes the institution isn't really Catholic?
It's pretty easy to say "Give up your tenure and go where you will find what you are looking for."  Sometimes, witness to one's faith entails suffering.
Agreed.  But, making that decision isn't so simple when other considerations—like those of family, financial obligations (a mortgage, for example), and the like—must also be factored into the equation.
The situation presents an authentic ethical dilemma, one that confronted a former Associate Professor of Government at Georgetown University, Patrick Deneen.
In a letter published at Front Porch Republic, Deneen said with regard to Georgetown University:
…Georgetown increasingly and inevitably remakes itself in the image of its secular peers, ones that have no internal standard of what a university is for other than the aspiration of prestige for the sake of prestige, its ranking rather than its commitment to Truth. Its Catholic identity, which should inform every activity of the community, from curriculum to dorm life to faculty hiring, has increasingly been cordoned off to optional activities of Campus Ministry.
Describing his experience, Deneen wrote:
In the seven years since I joined the faculty at Georgetown, I have found myself often at odds with the trajectory and many decisions of the university.  In 2006 I founded The Tocqueville Forum as a campus organization that would offer a different perspective, one centered on the moral underpinnings of liberal learning that are a precondition for the continued existence of liberal democracy, and one that would draw upon the deep wisdom contained in the Catholic humanistic tradition.  I have been heartened and overjoyed to witness the great enthusiasm among a myriad of students for the programming and activities of the Forum.  However, the program was not supported or recognized by the institution, and that seemed unlikely to change.  While I did not seek that approval, I had hoped over the years that the program would be attractive to colleagues across disciplines on the faculty, and would be a rallying-point for those interested in reviving and defending classical liberal learning on campus.  The Tocqueville Forum fostered a strong community of inquiry among a sizeable number of students, but I did not find that there was any such community formed around its mission, nor the likely prospect of one, among the more permanent members of the university. I have felt isolated and often lonely at the institution where I have devoted so many of my hours and my passion.
So, where is Professor Deneen headed?
The University of Notre Dame (UND).
However, Deneen appears not to be headed to South Bend blinded by all of the UND hype.  He wrote:
I don't doubt that there will be many battles at Our Lady's University.  But, there are at least some comrades-in-arms to share in the effort.
UND hired Deneen, he wrote, because they regard him as "someone who can be a significant contributor to its mission and identity, particularly the Catholic identity of the institution."
Although considerations like these are not typically a criterion for hiring at Georgetown as Deneen noted, The Motley Monk would humbly suggest that even in those institutions where they are, there's quite a distance between espousing those ideals and translating them to pedagogical lessons in every classroom, dorm, and student activity.
For Professor Deneen's willingness to witness to the importance of an institution's Catholic identity in name and in fact, The Motley Monk offers a "call out" and "both thumb up."
To read Professor Deneen's letter, click on the following link:
http://www.frontporchrepublic.com/2012/01/why-i-am-leaving-georgetown/
To follow The Motley Monk's daily blog, click on the following link:
http://themotleymonk.blogspot.com/
The AP reports.
Republican presidential hopeful Rick Santorum canceled his Sunday morning campaign events and planned to spend time with his hospitalized daughter.

"Rick and his wife Karen are admitting their daughter Bella to Children's Hospital of Philadelphia this evening," spokesman Hogan Gidley said in a statement Saturday night, adding "Rick intends to return to Florida and resume the campaign schedule as soon as is possible."

Santorum had been scheduled to appear on NBC's "Meet the Press" and attend church in Miami. Officials did not cancel Sunday's afternoon events in Sarasota and Punta Gorda.
Please keep the Santorum family in your prayers.
The bias of most of the main stream media is well known, but a current example by CBS is beyond parody:
Over the years, pro-life activists have come to accept that the media isn't interested in their annual March for Life in Washington D.C. protesting abortion, even though it routinely attracts hundreds of thousands of people. But this year's photo slideshow hosted on a local Washington CBS website has activists scratching their heads in disbelief.
 Currently the March for Life slideshow of seven photos features protesters who actually support abortion; none of the photos actually feature pro-life marchers. Continue reading →
George Will has a superb column on Obama's rhetoric in the State of the Union Address:
Obama, an unfettered executive wielding a swollen state, began and ended his address by celebrating the armed forces. They are not "consumed with personal ambition," they "work together" and "focus on the mission at hand" and do not "obsess over their differences." Americans should emulate troops "marching into battle," who "rise or fall as one unit."

Well. The armed services' ethos, although noble, is not a template for civilian society, unless the aspiration is to extinguish politics. People marching in serried ranks, fused into a solid mass by the heat of martial ardor, proceeding in lock step, shoulder to shoulder, obedient to orders from a commanding officer — this is a recurring dream of progressives eager to dispense with tiresome persuasion and untidy dissension in a free, tumultuous society.

Progressive presidents use martial language as a way of encouraging Americans to confuse civilian politics with military exertions, thereby circumventing an impediment to progressive aspirations — the Constitution and the patience it demands. As a young professor, Woodrow Wilson had lamented that America's political parties "are like armies without officers." The most theoretically inclined of progressive politicians, Wilson was the first president to criticize America's founding. This he did thoroughly, rejecting the Madisonian system of checks and balances — the separation of powers, a crucial component of limited government — because it makes a government that cannot be wielded efficiently by a strong executive.
Wilson is of particular importance here.  Wilson's dissatisfaction with the Constitution stemmed from the many limitations said document placed on the government.  Not only did the Framers grant few specified powers to Congress, they instituted various mechanisms that made it even more difficult for government to enact the reforms that Progressives like Wilson so desired.  Wilson wanted to convert the United States government into a parliamentary system.  Under this kind of design, instead of a legislature-dominated government complicated by checks and balances, we would have an executive-led government with few checks on the Prime Minister's power.
Wilson was unable to transform the government to his liking.  The Constitution still divides power in so many ways that it would be theoretically be difficult for the Progressive reformers to get all that they wanted.  So instead of working within the system, the left has basically just ignored that pesky ancient document.
Franklin Roosevelt agreed. He complained about "the three-horse team of the American system": "If one horse lies down in the traces or plunges off in another direction, the field will not be plowed." And progressive plowing takes precedence over constitutional equipoise among the three branches of government. Hence FDR's attempt to break the Supreme Court to his will by enlarging it.

In his first inaugural address, FDR demanded "broad executive power to wage a war against the emergency, as great as the power that would be given to me if we were in fact invaded by a foreign foe." He said Americans must "move as a trained and loyal army" with "a unity of duty hitherto evoked only in time of armed strife." The next day, addressing the American Legion, Roosevelt said it was "a mistake to assume that the virtues of war differ essentially from the virtues of peace." In such a time, dissent is disloyalty.

Yearnings for a command society were common and respectable then. Commonweal, a magazine for liberal Catholics, said that Roosevelt should have "the powers of a virtual dictatorship to reorganize the government." Walter Lippmann, then America's preeminent columnist, said: "A mild species of dictatorship will help us over the roughest spots in the road ahead." The New York Daily News, then the nation's largest-circulation newspaper, cheerfully editorialized: "A lot of us have been asking for a dictator. Now we have one. .?.?. It is Roosevelt. .?.?. Dictatorship in crises was ancient Rome's best era." The New York Herald Tribune titled an editorial "For Dictatorship if Necessary."
Commonweal. Some things never change.
And so now we've arrived at Obama's America, and the left's impatience with the Constitution manifests itself again.
Obama, aspiring to command civilian life, has said that in reforming health care, he would have preferred an "elegant, academically approved" plan without "legislative fingerprints on it" but "unfortunately" he had to conduct "negotiations with a lot of different people." His campaign mantra "We can't wait!" expresses progressivism's impatience with our constitutional system of concurrent majorities. To enact and execute federal laws under Madison's institutional architecture requires three, and sometimes more, such majorities. There must be majorities in the House and Senate, each body having distinctive constituencies and electoral rhythms. The law must be affirmed by the president, who has a distinctive electoral base and election schedule. Supermajorities in both houses of Congress are required to override presidential vetoes. And a Supreme Court majority is required to sustain laws against constitutional challenges.

"We can't wait!" exclaims Obama, who makes recess appointments when the Senate is not in recess, multiplies "czars" to further nullify the Senate's constitutional prerogative to advise and consent, and creates agencies (e.g., Obamacare's Independent Payment Advisory Board and Dodd-Frank's Consumer Financial Protection Bureau) untethered from legislative accountability.

Like other progressive presidents fond of military metaphors, he rejects the patience of politics required by the Constitution he has sworn to uphold.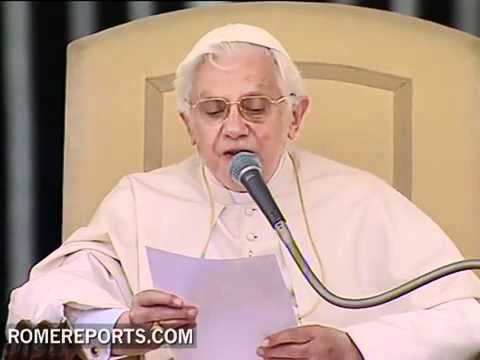 You call him Dumb Ox?  This Dumb Ox will fill all the world with his bellowing.
                    Saint Albert the Great, responding to jibes from some of the other students he was instructing aimed at a young Thomas Aquinas.
Today, January 28th, is the feast day of Saint Thomas Aquinas, who was granted three gifts from God:  the life long innocence of a child;  the soul of a mystic; and one of the mightiest intellects ever possessed by mortal man.  The ladies of History for Music Lovers kick off our celebration of the Angelic Doctor with their own unique tribute.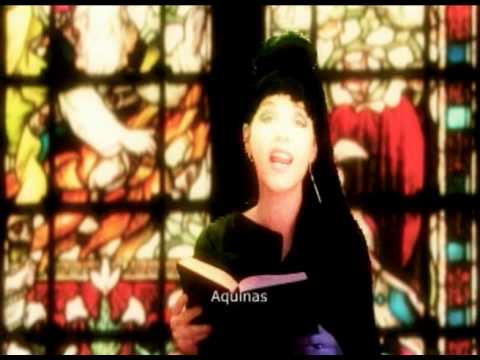 Here is Pope Benedict on Saint Thomas: Continue reading →
Something for the weekend.  The Cavalier's Glee, a song which captures well the daring spirit of the cavalry of the Army of Northern Virginia under General Jeb Stuart. The song was written by Captain William W. Blackford, an engineer on the staff of General Stuart.  It is sung by Bobby Horton, a man who every American is indebted to for his constant efforts to bring Civil War songs to modern audiences.
The 2012 presidential election cycle is truly one of the most depressing things to behold.  Neither of the top two candidates in the Republican field are particularly appealing, and the incumbent President has made Franklin Pierce and James Buchanan look like George Washington and Abraham Lincoln.  Meanwhile, for all the bluster about the Establishment choosing our candidates (a charge not wholly without merit), conservatives have done themselves no favors by engaging in ridiculous character assassinations of any candidate who is not one hundred pure and good – meaning all the candidates.  Meanwhile, superficial bluster about being a conservative is taken more seriously than actual conservative governing records in big states.
To top it all off, the only conservative left in the race is barely gaining any traction, even when dismantling his opponent in exchanges such as this.
That was far from the only highlight for Santorum.  While Newt and Mitt were busy tearing each other apart for every perceived slight, Rick brought some common sense into the debate.
I don't think Mitt Romney and Newt Gingrich have helped themselves with their terse exchanges on illegal immigration and Fannie & Freddie.

Apparently, Rick Santorum didn't think so either. He said there was nothing wrong with Newt using his knowledge of Congress to help advise companies and then said there was nothing wrong with Romney making money. Santorum then implored Mitt and Newt, "Leave that alone and focus on the issues," to strong applause.
Ah, but Senator Santorum is unelectable, according to the all the wise pundits.  There's no way he could possibly be more electable than the guy who was once portrayed as the "Gingrich who stole Chrismas," and who has a 2:1 unfavorable to favorable gap in the polls.  And he's certainly not as electable as the guy who is so darn appealing that Republicans are climbing over themselves to pick anyone else but him to be the nominee, and who has an electoral record that makes the Detroit Lions look like a juggernaut.  Santorum lost his last election by 18 points, and as we all know someone that unpopular can't ever recover.  No, we need to nominate the guy who left office with a 34% favorability rating, and who didn't lose his bid at re-election because he didn't even bother, knowing he was going to get destroyed.  Failing that, we can nominate the guy whose own caucus ran him out of Washington, DC.
But Santorum is unelectable.
We also know Santorum is also unelectable because he holds social views outside of the mainstream.  For instance, Santorum has this notion that marriage is an institution for one man and one woman.  This is such an insane notion that it is only shared by a majority of the American population and the current occupant of the White House.  You see, the problem with Santorum is that, unlike President Obama, he really means it.  As was discussed a couple of weeks ago at Creative Minority Report, Santorum is actually sincere in his beliefs.  So while he might hold policy positions that are identical with the rest of the field, he is the one being mocked because, well, he actually believes what he is saying.
One of the things that occurred to me recently that only augmented my political depression is that Gingrich does hold one electoral advantage over Santorum.  The fact that Gingrich is a twice-divorced man with a checkered past while Santorum is a faithfully married man and father of seven means that independents won't fear Gingrich as much on social issues.  That's right – actually being a man of unquestioned personal morality is an electoral disadvantage, because that just makes you seem all the more scaaaaaary.  Thank goodness our elections are decided by the sorts of people who think it's just creepy that other people think that all life is precious, even lives conceived during rape.
So excuse me if I sit this dance out.
Update:  Great piece by Daniel Allott that discusses "Santorum Derangement Syndrome" and the problems that sincere politicians face.  H/t: Dale Price.