General George S. Patton: Art and Life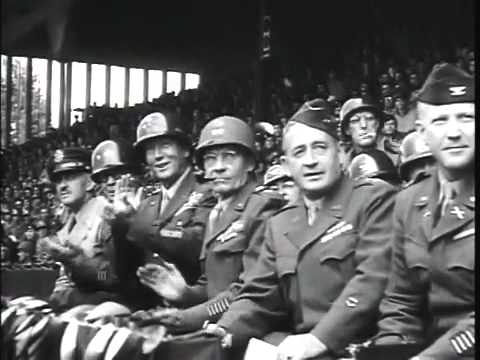 If everyone is thinking alike, then somebody isn't thinking.
George S. Patton
The classic movie biography Patton (1970) has become so closely associated with General George S. Patton, that we are sometimes in danger of forgetting that Patton sounded nothing like George C. Scott.  A more accurate portrayal, considering Patton's high-pitched voice, would have been to have the voice of Patton voice acted by the late Truman Capote!  The video above, a clip from the Ronald Reagan narrated film, The General George S. Patton Story, reminds us both of Patton's voice and his eloquence.  Patton had the gift of demanding instant attention when he spoke, and keeping that attention skillfully by mixing drama, humor, theatrical poses and raw force of personality.  All these elements are skillfully captured in the Patton film.  Here is the unforgettable opening to the film where the Patton personae is firmly fixed in our minds from the outset of the film:
Like any truly great work of art, the Patton film gets some of the details wrong, but captures the spirit of the person depicted completely.
Below is the entire video of The General George S. Patton story.  Patton was an out-sized, flamboyant personality and a brilliant general.  America will never forget him, and I think that would have pleased the General, a devoted student of history throughout his life, very much.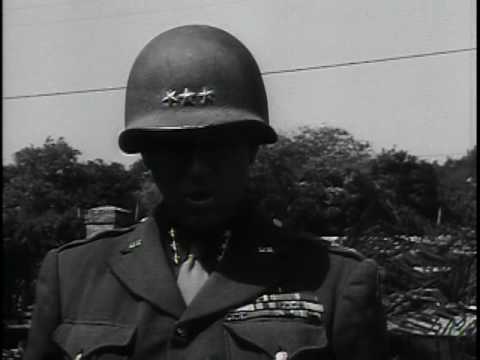 7 Responses to General George S. Patton: Art and Life