Monthly Archives:
November 2011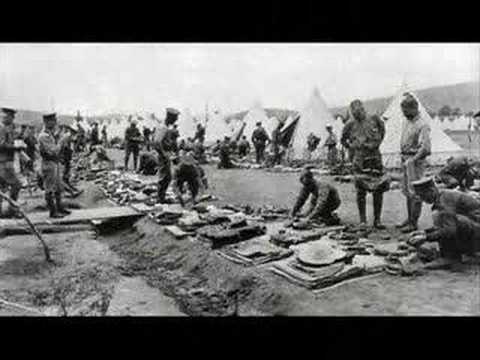 "When You Go Home, Tell Them Of Us And Say, For Their Tomorrow, We Gave Our Today"
Epitaph on the Memorial to the dead of the British 2nd Division at Kohima
War is a curious part of the human condition.  It is a summary of the worst that Man is capable of:  violence on a massive scale, cruelty, greed, hatred, and the magnification of every human vice.  Few of us are more "anti-war" than those who have had the misfortune to fight in one and witnessed all the folly, loss and endless pain produced by the inability of men to frequently resolve their differences without resort to the sword.  Yet, in war we also see men rise to the heights of what we are capable of at our best:  self-sacrifice, courage, love and the magnification of every human virtue.  War as the direst of human institutions is to be bitterly regretted, but we must ever pay homage to those who find themselves in this terrible maelstrom and acquit themselves with honor.
Continue reading →
On November 10, 1775 the Continental Congress passed this resolution authored by John Adams:
"Resolved, That two battalions of Marines be raised consisting of one colonel, two lieutenant-colonels, two majors, and other officers, as usual in other regiments; that they consist of an equal number of privates with other battalions; that particular care be taken that no persons be appointed to office, or enlisted into said battalions but such as are good seamen, or so acquainted with maritime affairs as to be able to serve with advantage by sea when required; that they be enlisted and commissioned to serve for and during the present War with Great Britain and the colonies, unless dismissed by order of Congress; that they be distinguished by names of First and Second Battalions of American Marines, and that they be considered as part of the number which the Continental Army before Boston is ordered to consist of."
The Marines have fought in all our wars and by their conduct have lived up to this description of the Corps:
"No better friend, no worse enemy."
Continue reading →
Hattip to commenter RL for alerting me to this.  Father Z directs us to Chiesa for some information about the confusion surrounding the release of Towards Reforming the International Financial & Monetary Systems in the Context of Global Public Authority:
Over at Chiesa, there is a piece about the new, confused "white paper", as I prefer to call it, from the Pontifical Council for Justice and Peace.
Too Much Confusion. Bertone Puts the Curia Under Lock and Key

The document of "Iustitia et Pax" on the global financial crisis is blasted with criticism. The secretary of state disowns it. "L'Osservatore Romano" tears it to shreds. From now on, any new Vatican text will have to be authorized in advance by the cardinal [Imagine!  The left hand knowing what the left hand is doing!]


by Sandro Magister

ROME, November 10, 2011 – Precisely when the G20 summit in Cannes was coming to its weak and uncertain conclusion, on that same Friday, November 4 at the Vatican, a smaller summit convened in the secretariat of state was doing damage control on the latest of many moments of confusion in the Roman curia. [You would think they'd be getting good at damage control.]

In the hot seat was the document on the global financial crisis released ten days earlier by the pontifical council for justice and peace. A document that had disturbed many, inside and outside of the Vatican.

The secretary of state, Cardinal Tarcisio Bertone, complained that he had not known about it until the last moment. And precisely for this reason he had called that meeting in the secretariat of state.  [But... wait.  That means he saw it before it was released.  Or did I get that wrong?]

The conclusion of the summit was that this binding order would be transmitted to all of the offices of the curia: from that point on, nothing in writing would be released unless it had been inspected and authorized by the secretariat of state.  [Interesting in principle, I suppose.  But the Secretariat of State is already the über-dicastery of all dicasteries.  Perhaps the Suprema, the CDF ought to be involved.] Continue reading →
Every so often, a "seamless garment" Catholic demand to know why conservative Catholics do not adopt a position of de facto pacifism, oppose capital punishment just as much as abortion, and clap like a seal at the idea of a supranational world political authority as described in the recent Pontifical Council for Justice and Peace note and in Caritas in Veritate. I hope that this helpful outline will clear a bit of this up and explain why we conservative Catholics tend to act the way that we do.
Generally speaking, conservative Catholics have strong feelings about adherence to basic moral issues and doctrines as they have been constantly presented over a long period of time — with the one key distinction (being American, after all) that they'll tend to be more sympathetic towards democracy and religious freedom than the official Church position 60+ years ago was.
As such, "right-wing" Catholics get upset about:
- condoning various sins relating to the modern culture of sexual license (contraception, abortion, adultery, fornication, divorce, homosexuality, pornography, etc.)
- denial (or creative questioning of) basic Catholic doctrines and scriptural interpretations including: what seems like denial of the real presence in the Eucharist; denial of the efficacy of the sacraments; questioning the historicity of the resurrection; questioning the existence of heaven, hell and purgatory; questioning the necessity, efficacy and supernatural nature of the seven sacraments; making odd claims about the trinity (saying the Holy Spirit is a woman, talking about God the Mother, etc.); questioning the all male priesthood; etc.
- liturgical innovation in senses that seem to break with the past or reduce the sacredness of the liturgy
They tend to go along less with issues that they see as being innovations or at odds with tradition Church teaching and practice. Thus:
- they have a hard time seeing capital punishment as suddenly being a huge problem now because the Church clearly allowed its use it the past. They may be willing to see it as counter productive or badly administered, but getting them stirred up against it as being as bad as or than than abortion, murder, etc. simply is not going to happen. In their minds, something can't be okay yesterday but the ultimate evil today, no matter how effective the prison system.
- they don't see the Church as endorsing absolute or de facto pacifism as the Church did not appear to do so in the past
- they don't see the Church as absolutely endorsing some novel economic system significantly different from what has organically existed in the past. (Added note: Claiming that capitalism is some drastically new innovation and that for most of the past 2000 years something suspiciously like modern democratic socialism was the norm will generally not float well with them either. If anything, they're likely to see the extreme regulation of trade by local princes and by powerful guilts as corruptions of the past, not as the best elements of the pre-modern economy. They may or may not be right on this, but generally speaking they're no less educated about the past than their opponents, and often rather more familiar with it.)
- they don't see how the Church could officially endorse something like the UN or a "supranational authority" when it a) isn't Catholic and b) is very much a new thing. (By contrast, they don't have a problem with the Holy League or the Crusades, even though these were clearly supranational organzations/movements endorsed by the Church — however somehow people excited about "supranational authorities" never call for another one of these.)
I hope this will be of help to all those who profess themselves confused.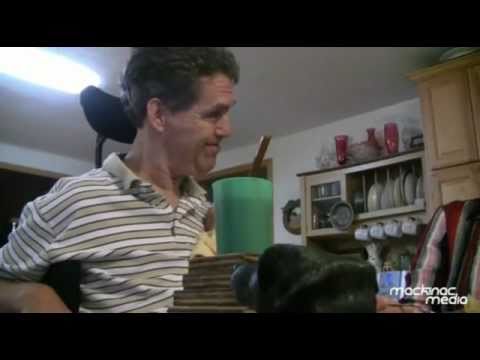 As the father of an autistic son who my wife and I love more than our lives, and who we will be caring for during the rest of our lives, I have one word to describe the activities of the Service Employees International Union as detailed in the following story from the Washington Examiner:  Despicable.
If you're a parent who accepts Medicaid payments from the State of Michigan to help support your mentally-disabled adult children,  you qualify as a state employee for the purposes of the Service Employees International Union (SEIU). They can now claim and receive a portion of your Medicaid in the form of union dues.
Robert and Patricia Haynes live in Michigan with their two adult children, who have cerebral palsy. The state government provides the family with insurance through Medicaid, but also treats them as caregivers. For the SEIU, this makes them public employees and thus members of the union, which receives $30 out of the family's monthly Medicaid subsidy. The Michigan Quality Community Care Council (MQC3) deducts union dues on behalf of SEIU. Continue reading →
U.S. Representative Bill Johnson (R-OH) is sponsoring H.R. 2070, a bill that would place a plaque bearing the text of President Roosevelt's D-Day prayer for U.S. troops at the Memorial.
The D-Day prayer, offered on June 6, 1944, states:
My fellow Americans: Last night, when I spoke with you about the fall of Rome, I knew at that moment that troops of the United States and our allies were crossing the Channel in another and greater operation. It has come to pass with success thus far.

And so, in this poignant hour, I ask you to join with me in prayer:

Almighty God: Our sons, pride of our Nation, this day have set upon a mighty endeavor, a struggle to preserve our Republic, our religion, and our civilization, and to set free a suffering humanity.

Lead them straight and true; give strength to their arms, stoutness to their hearts, steadfastness in their faith.

They will need Thy blessings. Their road will be long and hard. For the enemy is strong. He may hurl back our forces. Success may not come with rushing speed, but we shall return again and again; and we know that by Thy grace, and by the righteousness of our cause, our sons will triumph.

They will be sore tried, by night and by day, without rest-until the victory is won. The darkness will be rent by noise and flame. Men's souls will be shaken with the violences of war.

For these men are lately drawn from the ways of peace. They fight not for the lust of conquest. They fight to end conquest. They fight to liberate. They fight to let justice arise, and tolerance and good will among all Thy people. They yearn but for the end of battle, for their return to the haven of home.

Some will never return. Embrace these, Father, and receive them, Thy heroic servants, into Thy kingdom.

And for us at home — fathers, mothers, children, wives, sisters, and brothers of brave men overseas — whose thoughts and prayers are ever with them–help us, Almighty God, to rededicate ourselves in renewed faith in Thee in this hour of great sacrifice.

Many people have urged that I call the Nation into a single day of special prayer. But because the road is long and the desire is great, I ask that our people devote themselves in a continuance of prayer. As we rise to each new day, and again when each day is spent, let words of prayer be on our lips, invoking Thy help to our efforts.

Give us strength, too — strength in our daily tasks, to redouble the contributions we make in the physical and the material support of our armed forces.

And let our hearts be stout, to wait out the long travail, to bear sorrows that may come, to impart our courage unto our sons wheresoever they may be.

And, O Lord, give us Faith. Give us Faith in Thee; Faith in our sons; Faith in each other; Faith in our united crusade. Let not the keenness of our spirit ever be dulled. Let not the impacts of temporary events, of temporal matters of but fleeting moment let not these deter us in our unconquerable purpose.

With Thy blessing, we shall prevail over the unholy forces of our enemy. Help us to conquer the apostles of greed and racial arrogancies. Lead us to the saving of our country, and with our sister Nations into a world unity that will spell a sure peace a peace invulnerable to the schemings of unworthy men. And a peace that will let all of men live in freedom, reaping the just rewards of their honest toil.

Thy will be done, Almighty God.

Amen.
According to Matt Cover's article in CNSNews.com, the Director of the Bureau of Land Management (BLM), Robert Abbey, testified to a House subcommittee:
It is not a judgment as to the merit of this new commemoration, simply that altering the memorial in this way, as proposed in H.R. 2070, will necessarily dilute this elegant memorial's central message and its ability to clearly convey that message to move, educate, and inspire its many visitors.
Abbey added:
The Department strongly believes that the World War II Memorial, as designed, accomplishes its legislated purpose to honor the members of the Armed Forces who served in World War II and to commemorate the participation of the United States in that conflict.
Of course, Director Abbey isn't opposed to the prayer nor is he making a judgment about its value.  Instead, Abbey opposes the inclusion of FDR's prayer because it would "intrude" on the Memorial, which is expressly prohibited by federal law:
The Commemorative Works Act specifically states that a new commemorative work shall be located so that it does not encroach upon an existing one. It is not a judgment as to the merit of this new commemoration, simply that altering the Memorial in this way, as proposed in H.R. 2070, will necessarily dilute this elegant memorial's central message.
In other words, the Director Abbey is keeping FDR's prayer from being included in the Memoria is because he believes Congress is attempting to create a separate memorial.
Representative Johnson called Director Abbey' opposition "unconscionable," saying that there was no reason to oppose its inclusion in the Memorial:
President Roosevelt's prayer gave solace, comfort, and strength to our nation and our brave warriors as we fought against tyranny and oppression. These words should be included among the tributes to the Greatest Generation memorialized on the National Mall.
Tracing the argument Director Abbey offers in his testimony, it is clear that this is a not-too-thinly veiled attempt to keep religious expression out of government.  The "dirty little secret" is that Director Abbey was not speaking for himself but doing the bidding of his patron, President Obama.
To read Matt Cover's article in CNSNews.com, click on the following link:
http://cnsnews.com/news/article/dept-interior-adding-fdr-s-d-day-prayer-wwii-memorial-would-dilute-its-central-message
"I never liked being called the 'most decorated' soldier. There were so many guys who should have gotten medals and never did–
guys who were killed."
Audie Murphy
In the Fifties actor Audie Murphy achieved stardom, mainly in Westerns.  Murphy looked like a typical Hollywood "pretty boy" but he was anything but.  From a family of 12 in Texas, he was the sixth child, Murphy had dropped out of school in the fifth grade to help support his dirt poor family after his worthless father ran off.    His mother died in 1941.  In 1942 he enlisted in the Army at 16, lying about his birthday, partially to help support his younger brothers and sister and partially because he dreamed of a military career.  He served with the Third Infantry Division in North Africa, Sicily, Italy, France and Germany.  By the end of the War, just after  his 19th birthday, he was a First Lieutenant and had earned, in hellish combat, a Medal of Honor, a Distinguished Service Cross, two Silver Stars, a Legion of Merit, a French Legion of Honor, a French Croix de Guerre, a Belgian Croix de Guerre, two Bronze Stars and three Purple Hearts.  He was the most decorated soldier of the US Army in World War 2.  Here is his Medal of Honor Citation  which helps explain why Murphy entitled his war memoir  To Hell and Back:
Second Lt. Murphy commanded Company B, which was attacked by six tanks and waves of infantry. 2d Lt. Murphy ordered his men to withdraw to a prepared position in a woods, while he remained forward at his command post and continued to give fire directions to the artillery by telephone. Behind him, to his right, one of our tank destroyers received a direct hit and began to burn. Its crew withdrew to the woods. 2d Lt. Murphy continued to direct artillery fire, which killed large numbers of the advancing enemy infantry. With the enemy tanks abreast of his position, 2d Lt. Murphy climbed on the burning tank destroyer, which was in danger of blowing up at any moment, and employed its .50 caliber machine gun against the enemy. He was alone and exposed to German fire from three sides, but his deadly fire killed dozens of Germans and caused their infantry attack to waver. The enemy tanks, losing infantry support, began to fall back. For an hour the Germans tried every available weapon to eliminate 2d Lt. Murphy, but he continued to hold his position and wiped out a squad that was trying to creep up unnoticed on his right flank. Germans reached as close as 10 yards, only to be mowed down by his fire. He received a leg wound, but ignored it and continued his single-handed fight until his ammunition was exhausted. He then made his way back to his company, refused medical attention, and organized the company in a counterattack, which forced the Germans to withdraw. His directing of artillery fire wiped out many of the enemy; he killed or wounded about 50. 2d Lt. Murphy's indomitable courage and his refusal to give an inch of ground saved his company from possible encirclement and destruction, and enabled it to hold the woods which had been the enemy's objective. Continue reading →
In the 2012 election, Ohio will once again be a key battleground state at the presidential level. This will be a new experience for me, now an Ohio resident, as I've spent my voting live up until now in California and Texas — two states so solidly in their opposite party's columns that one at times wondered if it was worth the time to stand in line and vote.
The Ohio vote froom yesterday getting national and international headlines was the rejection of Issue 2, repealing a law which limitted collective bargaining for state employees including teachers, police and firemen. State employee unions poured huge amounts of money into the "No on 2″ campaign and focused heavily on scare tactics. The most frequent claim was that if unions could not negotiate over staffing levels, that police or paramedics would not arrive when you needed them. "Vote no on Issue 2. It could save your life."
The victory in the No on 2 campaign is being taken as a positive sign by Democrats nationally, but it is likely to be a bad sign for the actual state workers who campaigned so hard for their unions. In the same election, voters rejected a number of local tax levies (both new and renewals) which in combination with the striking down of Senate Bill 5 (via the No on 2 campaign) means that local government will be stuck with old, more expensive contracts and also come up far short on revenues. This means that voters are still very much in a low tax, low budget mood (probably a positive for Republicans come next year) and that unions just spent an unprecedented amount of money in order to get more of their members laid off. Oops.
In yet another state-wide referendum, voters, by a 2-to-1 margin, voted to ammend the state constitution to ban any form of health insurance mandate in Ohio. Given that state constitutions cannot override federal laws, this is mostly a symbolic gesture, however with the ammendment getting a majority in every single county, it underscores how unpopular some of the key ideas of ObamaCare remain with voters.
It remains to be seen which of the two statewide issue votes prove to be the more suggestive of how Ohio voters will lean in the 2012 election.
Twenty-two years ago today my wife and I arrived home from buying software for our Commodore 64  (Yeah, it is that long ago.) and watched stunned after we turned on the tv as we saw East Germans dancing on top of the Berlin War, tearing into it with sledge hammers.   It is hard to convey to people who did not live through the Cold War how wonderful a sight this was.  Most people at the time thought the Cold War was a permanent state of things.  Not Ronald Wilson Reagan.  He knew that Communism would end up on the losing side of history and throughout his career strove to bring that day ever closer.  His becoming President so soon after John Paul II became Pope set the stage for the magnificent decade of the Eighties when Communism passed from being a deadly threat to the globe to a belief held only by a handful of benighted tyrannical regimes around the world, and crazed American professors.  In most of his movies, the good guys won in the end, and Reagan helped give us a very happy ending to a menace that started in 1917 and died in 1989.
Here is an interview Sam Donaldson did with Reagan immediately after the fall of the wall:
 The cheapest and most childish of all the taunts of the Pacifists is, I think, the sneer at belligerents for appealing to the God of Battles. It is ludicrously illogical, for we obviously have no right to kill for victory save when we have a right to pray for it. If a war is not a holy war, it is an unholy one — a massacre.
                                                                                  G.K. Chesterton, October 23, 1915
The eighth in my ongoing series examining the poetry of Rudyard Kipling.   The other posts in the series may be read here, here , here , here,  here , here and here.   Kipling wrote quite a few poems during his lifetime.  Some are world-famous, most are not, and some are today almost completely forgotten.  We are going to at one of the poems today in the final category, that is today one of Kipling's most obscure ones, but caused something of a stir when he wrote it in Advent during 1917.  The Holy War:
A tinker out of Bedford,
A vagrant oft in quod,
A private under Fairfax,
A minister of God–
Two hundred years and thirty
Ere Armageddon came
His single hand portrayed it,
And Bunyan was his name!_
He mapped, for those who follow,
The world in which we are–
 'This famous town of Mansoul'
That takes the Holy War
Her true and traitor people,
The gates along her wall,
From Eye Gate unto Feel Gate,
John Bunyan showed them all.
All enemy divisions,
Recruits of every class,
 And highly-screened positions
For flame or poison-gas,
The craft that we call modern,
The crimes that we call new,
John Bunyan had 'em typed and filed
In Sixteen Eighty-two
Likewise the Lords of Looseness
That hamper faith and works,
The Perseverance-Doubters,
 And Present-Comfort shirks,
With brittle intellectuals
Who crack beneath a strain–
John Bunyan met that helpful set
In Charles the Second's reign.
Emmanuel's vanguard dying
For right and not for rights,
My Lord Apollyon lying
 To the State-kept Stockholmites,
 The Pope, the swithering Neutrals,
The Kaiser and his Gott–
 Their roles, their goals, their naked souls–
He knew and drew the lot.
Now he hath left his quarters,
 In Bunhill Fields to lie.
The wisdom that he taught us
Is proven prophecy–
One watchword through our armies,
One answer from our lands–
 'No dealings with Diabolus
 As long as Mansoul stands.
_A pedlar from a hovel,
The lowest of the low,
The father of the Novel,
Salvation's first Defoe,
Eight blinded generations
Ere Armageddon came,
He showed us how to meet it,
And Bunyan was his name!_
At one level the poem is a fairly straight-forward paean to John Bunyan, the English writer who penned Pilgrims's Progress, which every school child used to read back in days when schools spent far more time on academics and far less time on political indoctrination and fake subjects like "Consumer Ed".  He also wrote quite a few other books and pamphlets, perhaps the best known of which is The Holy War, which portrays a war for the City of Mansoul between the good defenders and the evil besiegers.  I need not spell out the allegorical meaning of the work when the city's named is rendered as Man Soul.  Kipling had been a devotee of Bunyan since his childhood, and I suppose that part of his motivation in writing the poem was to pay back a literary debt. Continue reading →
Now that we've reached the mid-point of the NFL's 2011 season, it seems an opportune time to take a look at where the teams stand.  Looking at the pre-season rankings, I haven't done too badly.  Some of the teams near the top haven't been as dominant as I expected, but they're all still in the playoff mix.  I did drastically underrate the 49ers, Bengals, and Bills.  Also, I kind of screwed up on my Cam Newton is going to be an abject failure prediction.  Yeah, sorry about that.  (Record and pre-seaon rank in parentheses.)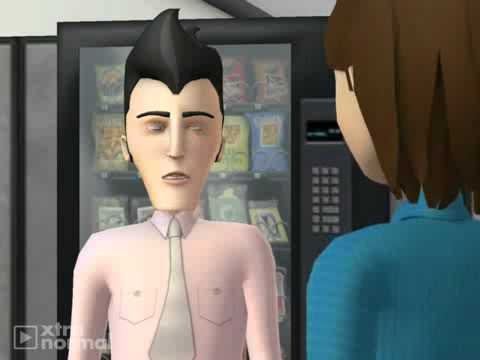 As long time readers of this blog know I am an attorney, for my sins no doubt.  Although the bulk of my practice is civil, over the years I have defended hundreds of defendants accused of crimes, mostly felonies.  This is part of my ongoing series about the life of a lawyer.  For people who have not heeded my warnings about the profession and want to become attorneys, here are some tips regarding criminal defense work:
10.   Guilty, Guilty, Guilty!-  Contrary to what you may have gleaned from television, movies and novels, almost all of your clients will be as guilty as mortal sin.  However, there is a difference between actual guilt and what the State has the burden of proving at trial.
9.     Clients lie-  People accused of crimes will sometimes be forthright with their defense counsel, but frequently they will lie.  This can be a dangerous handicap at trial, especially since an attorney has an ethical duty not to knowingly have his client commit perjury.  Sometimes the best thing any defense attorney can do is to rip to shreds a client's lies in an interview prior to trial and advise them that what you have just done is merely a foretaste of what they will receive in cross-examination from the prosecutor.
8.     Cops lie- Not all cops by any means, but enough so that a defense attorney will treat police reports with the scepticism of a priest listening to a politician's confession and not hearing the sin of lying brought up.  An example of this is the videotaping of field sobriety tests.  It was assumed in Illinois that this technological development would lead to more DUI convictions.  After all, cops arresting people for DUI would routinely report that the person arrested had badly failed the field sobriety test.  Instead, it has been a boon for defense attorneys, since the videotape evidence is often at variance with what the police initially report after the arrest.
7.      Witnesses can surprise you-Last year I was defending an individual where a witness identification of my client was a significant factor.  At the bench trial the State produced a witness to identify my client.  The witness took a look at my client from the stand and said he could not be sure as to his identification.  That took both the State and my client by surprise.  Never assume that either your witnesses or the State's will not give you both good and bad surprises.
6.       Motion to suppress-Remember your constitutional law course?  It wasn't a complete waste of time after all!  I enjoyed constitutional law in law school, and it is extremely useful on motions to suppress, as Supreme Court cases on fairly fine distinctions of constitutional law come in very handy in determining whether evidence is admissible or not.  It is often advisable to do a motion to suppress even if you think you will lose.  It gives you more insight into the State's case as the prosecutor defends against the motion to suppress, since the investigating officers are subject to cross-examination, and often-times aspects of the case can be made to appear weak in the eyes of the judge, even if he allows the evidence in.  That can be a useful factor at both the trial and, if your client is convicted, at sentencing.  Most judges will be more inclined to leniency in sentencing in my experience if the conviction was based on some weak or questionable evidence. Continue reading →