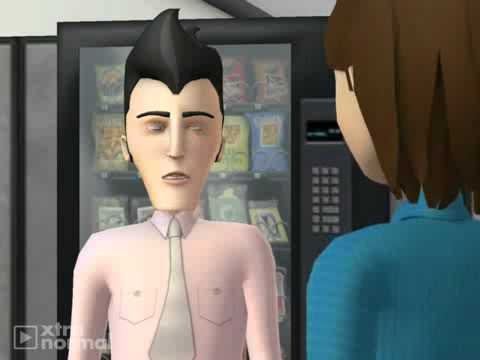 As long time readers of this blog know I am an attorney, for my sins no doubt.  Although the bulk of my practice is civil, over the years I have defended hundreds of defendants accused of crimes, mostly felonies.  This is part of my ongoing series about the life of a lawyer.  For people who have not heeded my warnings about the profession and want to become attorneys, here are some tips regarding criminal defense work:
10.   Guilty, Guilty, Guilty!-  Contrary to what you may have gleaned from television, movies and novels, almost all of your clients will be as guilty as mortal sin.  However, there is a difference between actual guilt and what the State has the burden of proving at trial.
9.     Clients lie-  People accused of crimes will sometimes be forthright with their defense counsel, but frequently they will lie.  This can be a dangerous handicap at trial, especially since an attorney has an ethical duty not to knowingly have his client commit perjury.  Sometimes the best thing any defense attorney can do is to rip to shreds a client's lies in an interview prior to trial and advise them that what you have just done is merely a foretaste of what they will receive in cross-examination from the prosecutor.
8.     Cops lie- Not all cops by any means, but enough so that a defense attorney will treat police reports with the scepticism of a priest listening to a politician's confession and not hearing the sin of lying brought up.  An example of this is the videotaping of field sobriety tests.  It was assumed in Illinois that this technological development would lead to more DUI convictions.  After all, cops arresting people for DUI would routinely report that the person arrested had badly failed the field sobriety test.  Instead, it has been a boon for defense attorneys, since the videotape evidence is often at variance with what the police initially report after the arrest.
7.      Witnesses can surprise you-Last year I was defending an individual where a witness identification of my client was a significant factor.  At the bench trial the State produced a witness to identify my client.  The witness took a look at my client from the stand and said he could not be sure as to his identification.  That took both the State and my client by surprise.  Never assume that either your witnesses or the State's will not give you both good and bad surprises.
6.       Motion to suppress-Remember your constitutional law course?  It wasn't a complete waste of time after all!  I enjoyed constitutional law in law school, and it is extremely useful on motions to suppress, as Supreme Court cases on fairly fine distinctions of constitutional law come in very handy in determining whether evidence is admissible or not.  It is often advisable to do a motion to suppress even if you think you will lose.  It gives you more insight into the State's case as the prosecutor defends against the motion to suppress, since the investigating officers are subject to cross-examination, and often-times aspects of the case can be made to appear weak in the eyes of the judge, even if he allows the evidence in.  That can be a useful factor at both the trial and, if your client is convicted, at sentencing.  Most judges will be more inclined to leniency in sentencing in my experience if the conviction was based on some weak or questionable evidence. Continue reading →