Monthly Archives:
November 2011
Rachel Masden has a column up lamenting how Rick Perry's gaffe in last week's debate demonstrates our obsessiveness with image over subtance:
As in real life, politicians, voters and the media all get caught up with entertaining but petty nonsense. Case in point: Rick Perry stuck his cowboy boot in his mouth during a recent debate performance, unable to recall one of the three agencies of government he'd euthanize if he were to become president. Turns out it was the Department of Energy — which for a Texas governor to forget about would be a bit like the prime minister of Great Britain forgetting about Buckingham Palace. OK, funny — but really, so what?

For at least 24 hours, the mishap represented arguably the single most globally widespread American news item. I even saw it broadcast and translated on French television in Paris. This is the media and political culture of today — all about stagecraft, showmanship and ratings.

As a political strategist, let me tell you a little secret: Debates are easy to fake. All you need to succeed is a good policy-prep team, a competent spin doctor to distill that policy material down to snappy bite-sized talking points, and the memory and delivery capabilities of a C-list Hollywood actor. Perry just didn't remember his lines. That's all.

But what about the other guys who lucked out and did remember all their lines this time? Isn't it the job of media moderators to recognize boilerplate spin and slice through it on the fly? There's one reliable way to do this, but it's rarely seen: In response to a candidate's prepared take, a media moderator need ask only one question: "What precise action in your background or experience illustrates this principle?" In other words, when a candidate says that he would do something, what has he previously done in his career to demonstrate that value through tangible action? Do you know who any of these candidates really is beyond what he or she claims to be? If not, then thank the style-over-substance media.
The column is timely because I've been having some second thoughts about the primary process. Continue reading →
China has long been held up as an economic model by some people on the Left in this country.  For example, go here to read a 2009 piece by New York Times columnist Thomas Friedman in which he celebrates the virtues of the "reasonably enlightened" rulers of China while bashing Republican opposition to Obama.  Knowing a bit about Chinese history, and quite a bit about Communist regimes of various stripes, I have been skeptical.  I have doubted whether anyone could trust the economic statistics put out by the Chinese government and accepted as Gospel by gullible Westerners.  Well, now the curtain has been lifted for a peek behind the scenes of the Chinese economy.
China's economy has a reputation for being strong and prosperous, but according to a well-known Chinese television personality the country's Gross Domestic Product is going in reverse.
Larry Lang, chair professor of Finance at the Chinese University of Hong Kong, said in a lecture that he didn't think was being recorded that the Chinese regime is in a serious economic crisis—on the brink of bankruptcy. In his memorable formulation: every province in China is Greece.
The restrictions Lang placed on the Oct. 22 speech in Shenyang City, in northern China's Liaoning Province, included no audio or video recording, and no media. He can be heard saying that people should not post his speech online, or "everyone will look bad," in the audio that is now on Youtube.
In the unusual, closed-door lecture, Lang gave a frank analysis of the Chinese economy and the censorship that is placed on intellectuals and public figures. "What I'm about to say is all true. But under this system, we are not allowed to speak the truth," he said.
Despite Lang's polished appearance on his high-profile TV shows, he said: "Don't think that we are living in a peaceful time now. Actually the media cannot report anything at all. Those of us who do TV shows are so miserable and frustrated, because we cannot do any programs. As long as something is related to the government, we cannot report about it."
He said that the regime doesn't listen to experts, and that Party officials are insufferably arrogant. "If you don't agree with him, he thinks you are against him," he said.
Lang's assessment that the regime is bankrupt was based on five conjectures.
Firstly, that the regime's debt sits at about 36 trillion yuan (US$5.68 trillion). This calculation is arrived at by adding up Chinese local government debt (between 16 trillion and 19.5 trillion yuan, or US$2.5 trillion and US$3 trillion), and the debt owed by state-owned enterprises (another 16 trillion, he said). But with interest of two trillion per year, he thinks things will unravel quickly.
Secondly, that the regime's officially published inflation rate of 6.2 percent is fabricated. The real inflation rate is 16 percent, according to Lang. Continue reading →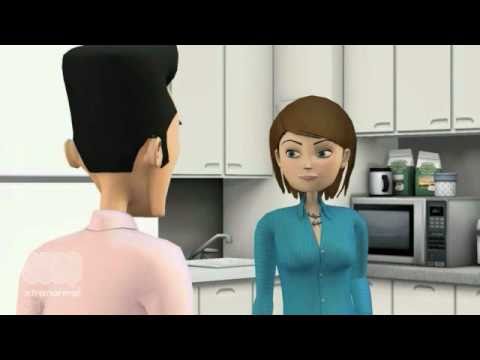 It has long amused me that in a country with 40% of the population considering themselves to be conservatives, we have an entertainment industry so dominated by a political point of view that regards conservatives with contempt.  Andrew Klavan, in his own inimitable fashion, explains how Hollywood distorts reality and presents it to us as entertainment.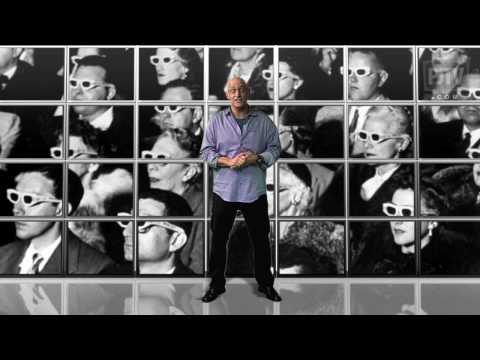 Continue reading →
Last week Don posted a useful guide for aspiring defense attorneys.  I think we need to add another bullet:  Under no circumstances should you allow your client, who is under indictment for child molestation, to give a nationally televised interview in which he all but announces his guilt: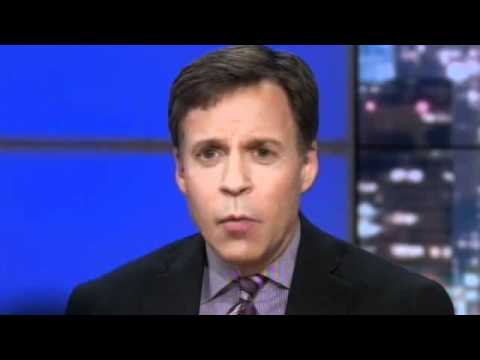 In the course of this creepy interview Sandusky denies being a pedophile, but does admit to showering with young boys while "horsing around" with them.
Also, when Costas asks him if he's attracted to young boys, Sandusky hems and haws before saying no.  I don't know about you, but if someone asked me if I were attracted to young boys I wouldn't discuss how I like young boys but I don't like like young boys.
You almost get the sense from watching this that Sandusky wants to confess but prevents himself from flat out admitting his guilt.  Just an absolutely disgusting interview, though Costas deserves kudos for allowing Sandusky to hang himself with his responses.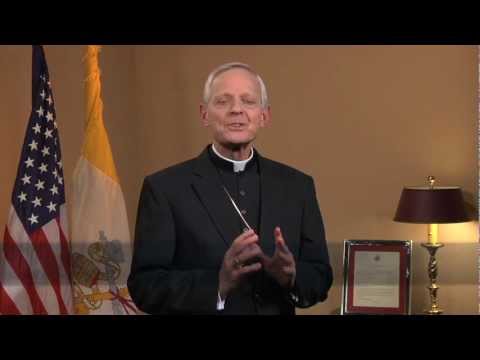 As mankind become more liberal they will be more apt to allow that all those who conduct themselves as worthy members of the community are equally entitled to the protection of civil government.  I hope ever to see America among the foremost nations in examples of justice and liberality.  And I presume that your fellow-citizens will not forget the patriotic part which you took in the accomplishment of their Revolution, and the establishment of their government; or the important assistance which they received from a nation in which the Roman Catholic faith is professed.
George Washington, March 15, 1790
Catholics in this country have long enjoyed complete religious liberty.  The experience of that freedom in this country was one one of the factors that caused Popes to embrace the concept of religious liberty as enshrined in the documents of Vatican II.  Maryland, the Catholic colony, was the first colony to proclaim religious freedom in the New World.
Now that precious liberty that so many Americans have fought and died for down through the centuries is under siege by local and state governments and the Obama administration.  The Bishops of Maryland have spoken out against this evil trend.  Go here to read their 16 page statement. Continue reading →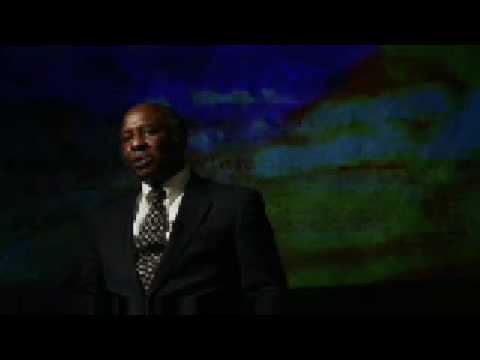 Lincoln was first and foremost a politician, and the sincerity of politicians is always subject to question, but it is impossible after examining his speeches and private letters not to be convinced of his deep and abiding hatred of slavery.
His attitude towards slavery was well set forth in the following letter to A.G. Hodges on April 4, 1864:
Continue reading →
Larry the Cat, mouser at No. 10 Downing Street, the official residence of the British Prime Minister, is facing calls for his resignation:
British Prime Minister David Cameron is resisting some calls for the resignation of 10 Downing Street's official mouse catcher Larry, in the wake of the scandalous recent appearance of an uninvited mouse at a recent official government dinner.
Downing Street brought on the 4-year-old Larry last year to help combat a growing rodent problem after TV broadcast cameras caught the image of a "large rat" promenading through the seat of British government.
Like many a professional spinmeister, a spokesman for Cameron's  government stressed past performance over present-day scandal-mongering. Larry has caught three mice since his services were first employed in February, the spokesman said, and reiterated that he would not be relinquishing his post. The Cameron spokesman also gamely tried to change the subject, noting that "Larry brings a lot of pleasure to a lot of people." Continue reading →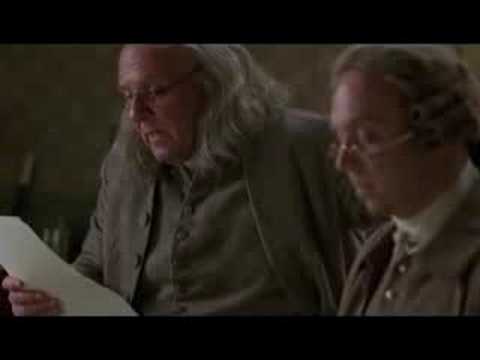 Debates sometimes arise as to whether the Declaration of Independence is law. The Declaration isn't law as a law saying go on green and stop on red is, although it is set forth under the United States Code.  It is much more important than that.  It is one of the essential building blocks of what we as a people believe.  It has been held to be such in numerous decisions of the United States Supreme Court and I cite one of them below:
Continue reading →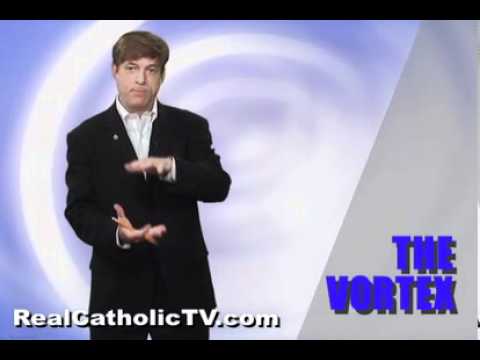 Well, I see at Mass this morning an insert was placed in the bulletin for the annual appeal for the Catholic Campaign for Human Development, and therefore it is time for me to renew my annual request that no Catholic contribute one thin dime to this pernicious and wrong-headed begathon.  Despite window dressing efforts at reform, the CCHD is still in the business of handing out money, given by good-hearted Catholics who think they are contributing money to help people down on their luck, to left-wing pressure groups, many of whom espouse causes directly contrary to the teachings of the Church.  Go here to the website of the group Reform CCHD now to get the details.  Here is their summary regarding last year's grants, after the CCHD had been ostensibly reformed: Continue reading →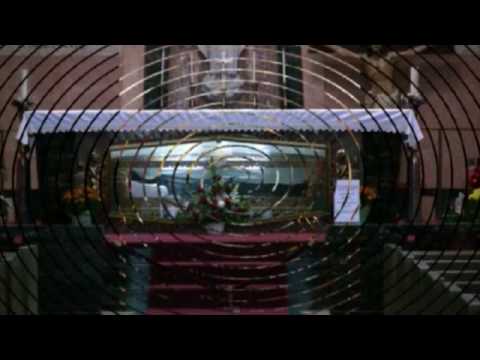 "Although her constitution was very frail, her spirit was endowed with such singular strength that, knowing the will of God in her regard, she permitted nothing to impede her from accomplishing what seemed beyond the strength of a woman."
Pius XII
The first American citizen to be canonized as a saint of the Roman Catholic Church was born on July 15, 1850 in Saint Angelo Lodigiano, in the Lombardy region of a then disunited Italy.  One of 13 children, Francesca Cabrini was born to her mother, who was then 52 years old, two months premature, and it was touch and go for a while as to whether the new baby would live.  Her health would be precarious all of her life, which, considering what she accomplished, should be a standing rebuke to those of us blessed with good health.
She studied for five years at a school run by the Daughters of the Sacred Heart.  Her hearts desire was to be a missionary.  When she applied to enter a convent at age 18, however, she was turned down due to her health.  Nothing daunted, she returned to her home to help her parents on their farm.  A terrible small pox epidemic took the lives of her parents and almost took hers, but she was nursed back to health by her sister Rosa.  Almost miraculously she suffered no disfigurement from the small pox.
Taking a job as a substitute teacher at a nearby village, she taught with such skill and with such obvious love and concern for her pupils, that the rector of her parish, Father Antonio Serrati, who was to become a lifelong friend and advisor of hers, placed her in charge of an orphanage for girls in the parish, the House of Providence.  She was twenty-four at the time and she was presented with no easy task.  The orphanage was known as the House of Providence.  It had been set up by two well-meaning, but incompetent, laywomen, and it was badly organized and visibly failing.  In six years Francesca turned it around, winning the affection of the young girls in the orphanage through the care she showed to them.  While at the orphanage she took vows as a nun, and seven of her girls followed her example and became nuns and helped her run the orphanage.  Here for the first time we see the managerial skill with which Mother Cabrini, as she became universally known, was so gifted.
The House of Providence was ultimately dissolved due to the increasingly erratic behavior of the foundress, and Mother Cabrini and her seven nuns were contacted by the Bishop of Lodi.  He wished her to found a new order of missionary nuns.  Her heart's desire offered to her, Mother Cabrini gratefully accepted.  Her new order was situated at an abandoned Franciscan friary located in Cadogna, Italy, the same town where the House of Providence had been located.  Mother Cabrini and her nuns opened an orphanage and a school.  Her new order, Missionary Sisters of the Sacred Heart had two patrons chosen by her:  Saint Francis de Sales and Saint Francis Xavier, the great saint to Asia.  When she became a nun, Mother Cabrini had chosen as her name Francesca Xavier Cabrini, and her choice of the Apostle of the Indies  as one of her Order's patrons indicated that her eye was still on the East. Continue reading →
Something for the weekend.  Dogface Soldier, the theme song for the Third Infantry Division, Audie Murphy's division, during World War II and today.
Continue reading →