Monthly Archives:
November 2011
James B. Sheeran knew many roles in his life:  husband, father, Catholic priest and soldier, and whatever his role he gave everything he had.  Born in Temple Mehill, County Longford, Ireland, in either 1814 or 1818, he emigrated to Canada at the age of 12.  Eventually he settled in Monroe, Michigan and taught at a school run by the Redemptorist Fathers.  He married and he and his wife had a son and daughter.
Tragedy stalked the family.  Sheeran's wife died in 1849 and his son also died of illness.  His daughter became a nun, but also died young of an illness.  Rather than retreat into bitterness, always a temptation for a man afflicted with so much sorrow, Sheeran decided that God was calling him to a new path and joined the Redemptorists, being ordained a priest in 1858.  He was sent to a parish in New Orleans.  In the Crescent City he found that he liked the people and became an ardent Southerner.  When Louisiana seceded, he became a chaplain in the 14th Louisiana, which served in the Army of Northern Virginia under General Robert E. Lee.
Father Sheeran was a priest who believed in speaking his mind.  An example of this was caused by his habit of helping enemy wounded after he had helped the wounded Confederates.  His unit had captured a Union field hospital and Father Sheeran went over to it and was appalled to see that the wounded were not being cared for.  He kept a diary throughout the War and he recorded the following:
The union soldiers "told me that they had no bandages to dress the wounds, no instruments to operate with, and that they were fatigued from the labors of the night."
"I remarked it would be some consolation to their wounded if they would but visit them and wash the wound of those who were bathed in their own blood. I next went to their men paroled to attend to the wounded, asked why they did not wait on their companions, many of whom were suffering for a drink of water. They told me that they had no one to direct them, that their surgeons seemed to take no interest in the men."
"I became somewhat indignant to hear the excuses of these worthless nurses, and putting on an air of authority ordered them to go to the rifle pits filled with the dead bodies of their companions and they would find hundreds of knapsacks filled with shirts, handkerchiefs and other articles that would make excellent bandages."
"They obeyed my orders with the utmost alacrity and soon returned with their arms full of excellent bandage material, and bringing them to me asked: 'Now sir, what shall we do with them?'" Sheeran was fully prepared to give the required final direction. "Go and tell your surgeons that you have bandages enough now."
"Off they went to the surgeons….". "In about two hours I returned and was pleased to find the surgeons and nurses all at work attending to their wounded."
Father Sheeran did not restrict his outspokenness only to Union soldiers.  His friend Father James Flynn in 1892 wrote about one memorable run in Father Sheeran had with the legendary Stonewall Jackson:
"Going to his [Father Sheeran's] tent one day, General Jackson sternly rebuked the priest for disobeying his orders, and reproached him for doing what he would not tolerate in any officer in his command. [The exact offense is unknown.] 'Father Sheeran,' said the general, 'you ask more favors and take more privileges than any officer in the army.' [Sheeran apparently replied] 'General Jackson, I want you to understand that as a priest of God I outrank every officer in your command. I even outrank you, and when it is a question of duty I shall go wherever called.' The General looked with undistinguished astonishment on the bold priest and without reply left his tent."
This incident obviously left an impression on General Jackson.  Just before the battle of Chancellorsville he had ordered that all baggage be sent to the rear which included tents.  Chaplain Sheeran immediately sent in his resignation, claiming that his tent was necessary for him to perform his duties as a priest.  Dr. Hunter McGuire, chief surgeon of the Second Corps, reported on what happened next:
"I said to General Jackson, that I was very sorry to give up [the] Father–; that he was one of the most useful chaplains in the service. He replied: 'If that is the case he shall have a tent.' And so far as I know this Roman Catholic priest was the only man in the corps who had one." Continue reading →
An e-mail birdie has informed me of a new Catholic blog which looks quite interesting:  Over the Rhine and into the Tiber.  Go here to take a gander at it.  Judging from its initial posts, I believe that I will be putting it on my personal list of Catholic blogs that I read daily.  Here is a description of the blog from the e-mail which I received: Continue reading →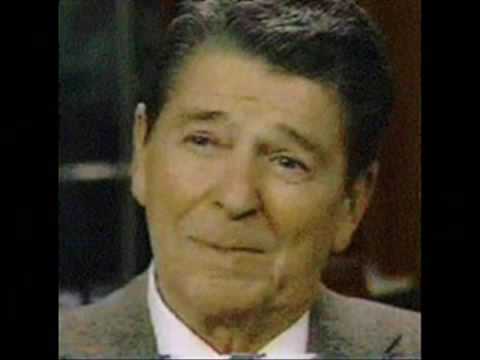 A follow up to my post, which may be read here, regarding Steve Jobs, Adoption and  Abortion.  Pro-lifers have gotten some static for bringing up the fact that Steve Jobs could have ended up aborted if his mother had not chosen life for him.  Well, it appears that Steve Jobs was thankful that his mother did not choose to kill him through abortion.
"I wanted to meet [her] mostly to see if she was OK and to thank her, because I'm glad I didn't end up as an abortion," he said. "She was 23 and she went through a lot to have me." Continue reading →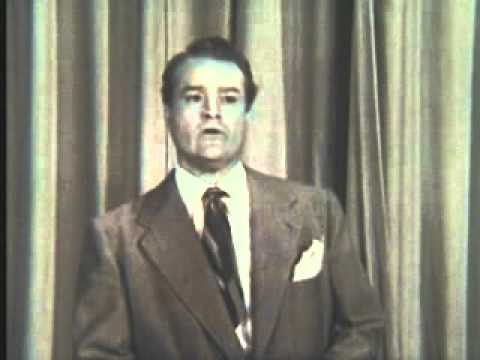 Red Skelton rose from poverty to become one of the most popular comedians of his day.  A comedic genius, he created a gallery of comedic personas:  Clem Kaddidlehopper, the Mean Little Kid, San Fernando Red, Freddie the Freeloader  and others, which allowed him not only to amuse but also to engage in wry commentary about some of the foibles of his time. Skelton the man was fairly simple:  he liked to make people laugh, and he loved God, Country and Kids.  The love of God and his dying son I have written about in the post The Pope, the Clown and the Cross.  Skelton's love of God and Country shines through in his rendition of the Pledge of Allegiance which I have written about here.
His love of kids was no mere entertainer's pose as the following anecdote illustrates:
"Funny how you can go to a doctor's offices and find magazines that are years old in the lobby. I had to go to a dentist two week ago and found a Golf magazine from the 80's. I also found a magazine that told me the following story:
Decades ago, a young American was flying across the mountain ranges of Europe on his way to London. Accompanying his friend, a Catholic priest, the two were scheduled to have a meeting with the Pope in England. As the priest talked, the plane suddenly rocked. Then rocked again.  Something told the priest the plane was not destined to ever touch land again.
The passengers, busy in their individual conversations, failed to notice, the priest observed, until a flight attendant made an announcement of impending doom. The plane was over a mountain range and losing altitude.
As expected, panic set in.
Continue reading →
(Cross-posted at Acts of the Apostasy)
(AoftheAP) Attendees at the Call-to-Action National Conference, held earlier this month in Milwaukee, were treated to a special announcement that brought cheers and tears of joy:  the apparition of "St." Martin Luther, who had appeared to an Omaha woman over a period of seven years, has been designated as "worthy of belief" by the CTA Board of Directors.
Marjoram Fennel, a former catechist in the Archdiocese of Omaha, was warmly accepted by the CTA crowd, as she spoke to them about whom she calls her "special friend".  "At first I thought I was seeing things, or going crazy," she explained.  "But I soon discovered that we shared much in common, and his messages to me were comforting and uplifting."
She was grateful to the Board for their pronouncement.  Fennel told the crowd about the apparition's circumstances. Continue reading →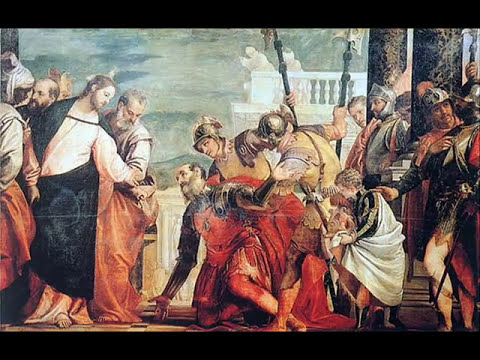 Something for the weekend.  O Come, O Come Emmanuel.  We start Advent tomorrow, and my thoughts have been turning to the many messianic prophecies in the Old Testament that are applicable to Christ.  I do not think there is adequate treatment in contemporary catechesis of the remarkable string of prophecies in the Old Testament that find their completion in Christ.  All Catholics need to be familiar with these prophecies, for they are an anchor for our Faith.  One example is Wisdom 2:12-20: Continue reading →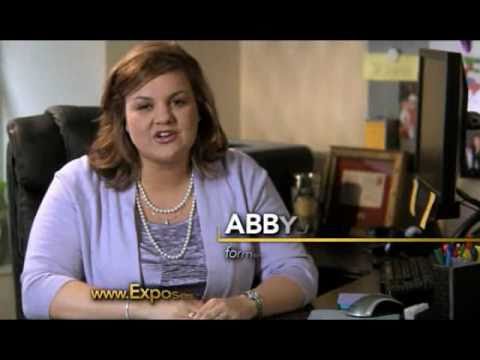 Ah, nothing quite says Thanksgiving like a pro-abort attempting to defend the indefensible while the turkey is being carved!  Worse Than Murder, Inc., a\k\a Planned Parenthood, lest a pro-life word be uttered around the Thanksgiving table, has some talking points for its supporters to mutter :
1. Avoid bumper speak talk. A slogan might work for a poster or a button, but in a conversation it just leads to a heated back and forth. Try to steer clear of catchall phrases—they very rarely lead to common ground or change anyone's mind.
2. Remember the big picture. Debating when life begins or whether or not abortion is federally funded may get you nowhere. Instead focus on your shared values and the big picture—for instance, talk about how you believe everyone should be able to afford to go to the doctor, or how the decision about when and whether to become a parent is a personal one. You never know, you just may find yourself actually agreeing with your relatives. Continue reading →
After General Douglas MacArthur, over his fiery objections, was ordered to leave Bataan during the Japanese conquest of the Philippines, Lieutenant General Jonathan Wainwright was left in command, putting up a heroic fight until forced to surrender his starving, diseased ridden force.  Wainwright was the only American general to be captured by the Japanese and he endured the hell on earth that was Japanese prison camps, where some 37% of Allied prisoners died of starvation and the brutality of their captors.  Wainwright insisted on sharing the privation of his men, and risked his life many times to intervene on behalf of his fellow prisoners with their captors.
After he was liberated, he was a walking skeleton.  Douglas MacArthur gave him the signal honor  of featuring prominently in the surrender ceremony by which Imperial Japan capitulated.
After he returned home he was promoted to four star rank and retired to a successful business career.  He received the Medal of Honor as a tribute to the heroic leadership he displayed during the battle for Bataan.  In the fall of 1945 he wrote the following Thanksgiving Prayer:
Continue reading →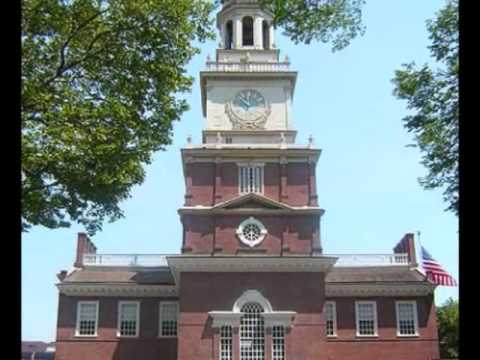 BY THE PRESIDENT OF THE UNITED STATES OF AMERICA – A PROCLAMATION
Whereas it is the duty of all Nations to acknowledge the providence of almighty God, to obey his will, to be grateful for his benefits, and humbly to implore his protection and favor – and Whereas both Houses of Congress have by their joint Committee requested me "to recommend to the People of the United States a day of public thanksgiving and prayer to be observed by acknowledging with grateful hearts the many signal favors of Almighty God, especially by affording them an opportunity peaceably to establish a form of government for their safety and happiness."
Continue reading →