Monthly Archives:
October 2011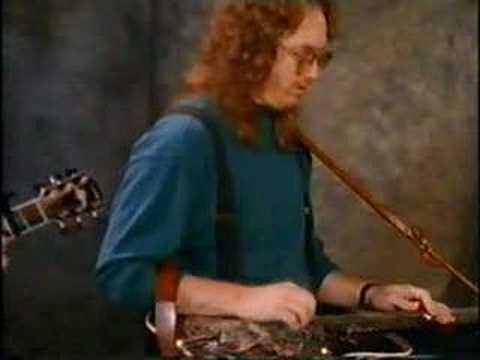 Recently I have been reading of the Grand Review of the Armies which occurred in Washington DC on May 23 and May 24, 1865.  This was a victory parade of Grant's Army of the Potomac and Sherman's Army.  I was struck by a banner that was spread on the capitol dome those two days: "The Only National Debt We Can Never Pay, Is The Debt We Owe To Our Victorious Soldiers."   Indeed.    So the boys in blue enjoyed two days of being cheered as heroes and saviors of their country, before they were demobilized and went back to their homes, the War left behind to fading memories and imperishable history.
However, there were silent victors who could not march in the Grand Review, and humorist Bret Harte remembered them in this poem: Continue reading →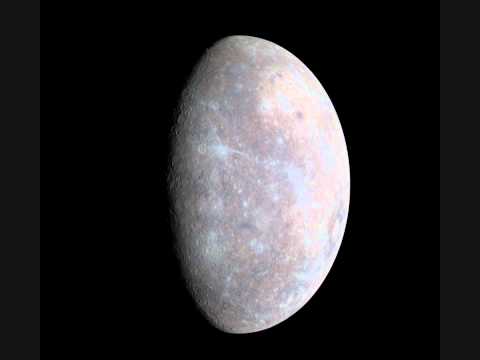 Something for the weekend.  Gustav Holst's Mercury, the winged messenger, part of The Planets.  Some things become so popular that we tend to take them for granted.  I am afraid that is what has happened to some degree with The Planets.  It is a magnificent piece of music and places Holst in the top ten list of composers of all time in my estimation. Continue reading →
The focus of many U.S. Catholic social justice advocates is directed at atrocities being perpetrated in African nations like Darfur and Somalia. At the same time, their disproportionate lack of attention to the actual atrocities that Muslims are perpetrating upon Catholics in nations like Egypt, Nigeria, and Afghanistan is puzzling.
This lack of attention raises the question: What is the advocates' true inspiration?
Is it Catholic social justice inspired by the virtue of charity, as Pope Benedict XVI discussed in Deus caritas est?  Or, a Marxist socio-political-economic critique of capitalism?
Consider the fact that the U.S. State Department has announced in its latest International Religious Freedom Report (IRFR) that not one public Christian church is left in Afghanistan, the last public Christian church being razed in March 2010. IRFR also reports that "there were no Christian schools in the country."
Muslim Taliban reading the charge that
led to the beheading an Afghan Christian,
Abdul Latif
That's one decade after the United States first invaded and overthrew the Islamist Taliban regime in Afghanistan. That's also after $440B of taxpayers' money has been spent to support Afghanistan's new government. And that's to say nothing about the more than 1.7k U.S. military personnel who have died serving in Afghanistan.
According to IRFR:
There is no longer a public Christian church; the courts have not upheld the church's claim to its 99-year lease, and the landowner destroyed the building in March [2010]….The government's level of respect for religious freedom in law and in practice declined during the reporting period, particularly for Christian groups and individuals. Negative societal opinions and suspicion of Christian activities led to targeting of Christian groups and individuals, including Muslim converts to Christianity. The lack of government responsiveness and protection for these groups and individuals contributed to the deterioration of religious freedom.
The religious situation in Afghanistan is such that most Christians in that nation now "refuse to state their beliefs or gather openly to worship."
In addition, Christian aid from the international community is being redirected to aid the "[cash] strapped government budget."  According to IRFR:
There were no explicit restrictions for religious minority groups to establish places of worship and training of clergy to serve their communities, however, very few public places of worship exist for minorities due to a strapped government budget.
The burning of a Coptic Orthodox Church in Egypt
No doubt, these atrocities represent a violation of the United Nations' Declaration on Human Rights, an issue that should be of especial concern to Catholic social justice advocates. Yet, they remain stunningly silent about much of this Muslim-inspired atrocity against Christians, in general, and Catholics, in particular.
Why?
Could it be that their intent is purely secular—social, political, and economic in its inspiration—what they call "systemic injustice" that is anti-capitalistic?
To read the State Department's latest International Religious Freedom Report concerning Afghanistan, click on the following link: http://www.state.gov/g/drl/rls/irf/2010_5/168240.htm
To learn more about the atrocities begin perpetrated by Muslims upon Christians and Catholics, click on the following link: http://barnabasfund.org/anti-christian-attacks-threaten-worse-to-come.html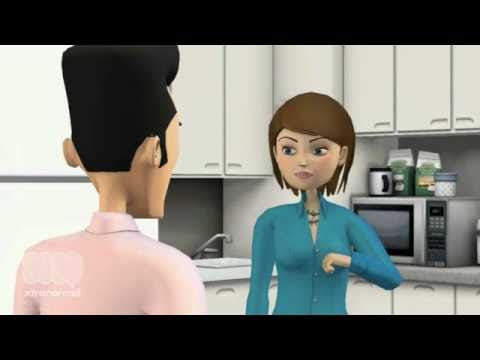 Thus far the 6th Judicial Circuit has ruled that ObamaCare is constitutional and the Eleventh Judicial Ciruit has ruled that ObamaCare is unconstitutional.  The issue is headed to the US Supreme Court, with the ruling probably being handed down next year in the midst of what promises to be one of the bitterest Presidential contests in our nation's history.  How was a measure of such dubious constitutionality passed by Congress?  Former Representative Phil Hare (D. Ill.) explains: Continue reading →
Presidential candidate Herman Cain appeared on the Piers Morgan show last night, and the conversation turned to the topic of abortion.  It's a fascinating read because at first Cain appears to be giving an absolutist pro-life position – opposition to abortion in all circumstances.  Yet Cain then gives a response that seems to suggest that while he's personally pro-life, well, you know how this ends:
MORGAN: By expressing the view that you expressed, you are effectively — you might be president. You can't hide behind now the mask, if you don't mind me saying, of being the pizza guy. You might be the president of United States of America. So your views on these things become exponentially massively more important. They become a directive to the nation.

CAIN: No they don't. I can have an opinion on an issue without it being a directive on the nation. The government shouldn't be trying to tell people everything to do, especially when it comes to social decisions that they need to make.
Hmmmm.  In the interests of fairness, here is the entire abortion discussion in context:
In the spirit of the Occupy Wall Street Movement, inquiring minds want to know which candidate for the presidency in 2012 has thus far amassed the largest amount of donations from the "plutocrats" of Wall Street?  Barack Obama of course!
As a result, Obama has brought in more money from employees of banks, hedge funds and other financial service companies than all of the GOP candidates combined, according to a Washington Post analysis of contribution data. The numbers show that Obama retains a persistent reservoir of support among Democratic financiers who have backed him since he was an underdog presidential candidate four years ago.
Obama's fundraising advantage is clear in the case of Bain Capital, the Boston-based private-equity firm that was co-founded by Romney, and where the Republican made his fortune. Not surprisingly, Romney has strong support at the firm, raking in $34,000 from 18 Bain employees, according to the analysis of data from the Center for Responsive Politics.
But Obama has outdone Romney on his own turf, collecting $76,600 from Bain Capital employees through September — and he needed only three donors to do it. Continue reading →
American and British lawyers squared off recently in a discussion over whether the Declaration of Independence was legal. The BBC reports as follows:
On Tuesday night, while Republican candidates in Nevada were debating such American issues as nuclear waste disposal and the immigration status of Mitt Romney's gardener, American and British lawyers in Philadelphia were taking on a far more fundamental topic.

Namely, just what did Thomas Jefferson think he was doing?

Some background: during the hot and sweltering summer of 1776, members of the second Continental Congress travelled to Philadelphia to discuss their frustration with royal rule.

By 4 July, America's founding fathers approved a simple document penned by Jefferson that enumerated their grievances and announced themselves a sovereign nation.

Called the Declaration of Independence, it was a blow for freedom, a call to war, and the founding of a new empire.

It was also totally illegitimate and illegal.

At least, that was what lawyers from the UK argued during a debate at Philadelphia's Ben Franklin Hall.
(The rest of the article can be read here.)
It strikes me that this misses a crucial distinction: The Declaration was essentially an announcement that if certain demands were not met, the colonists would fight a war for their independence. Such things are not intended to be legal. No sane country is going to provide legal basis for its sub-regions to secede at will — and as the British lawyers point out further on in the article, the US certainly didn't give it's Southern half that right under Lincoln. Instead, the colonists were making a last ditch appeal and (more realistically) an appeal for public and international sympathy as they prepared to fight a war of independence. If the British had won, the signers would probably have been hung as traitors. Given that they won, they are considered to be founders of the republic.
Rather than trying to put forward some theory under which the document was legal within the context of the British Empire, it seems to me that the correct answer is that the Declaration was legal by right of conquest — an aged yet still apt concept. This also, of course, answers the question of the why the South was not allowed to secede: Because they lost the Civil War.
"If you want an example of how you ought to worship God, go over to the 69th.  You'll see hundreds of sturdy men kneeling on the ground hearing mass."
Father Francis P. Duffy in a letter to Cardinal Farley
A recent National Guard video on Father Francis P. Duffy.  I have written about Father Duffy here.  His courage as a chaplain with the Fighting 69th made him a legend in his own time.  However, courage was only one of his virtues.  Just as appreciated by the young soldiers he helped shepherd through the hell of trench warfare in World War I France was his sense of humor.  Here are a few samples:
Amongst the sturdiest and brightest of our recruits were two young men who had recently been Jesuit Novices. I amused one Jesuit friend and, I am afraid, shocked another by saying that they were exercising a traditional religious privilege of seeking a higher state of perfection by quitting the Jesuits and joining the 69th.
The newcomers are not yet accustomed to the special church regulations relieving soldiers of the obligation of Friday abstinence. Last Friday the men came back from a hard morning's drill to find on the table a generous meal of ham and cabbage. The old-timers from the Border pitched into this, to the scandal of many of the newer men who refused to eat it, thus leaving all the more for the graceless veterans. After dinner a number of them came to me to ask if it were true that it was all right. I said it was, because there was a dispensation for soldiers. "Dispensation," said a Jewish boy, "what good is a dispensation for Friday to me. I can't eat ham any day of the week. Say, Father, that waiter guy, with one turn of his wrist, bust two religions."
I asked one of the men how he liked the idea of going to confession to a priest who cannot speak English. "Fine, Father," he said with a grin,  "All he could do was give me a penance, but you'd have given me hell."
Continue reading →
An article in the Church Report Daily makes note of something The Motley Monk didn't know and hadn't heard reported on any of the news reports: The word "God" does not appear in any of the quotes attributed to the Rev. Dr. Martin Luther King, Jr. on his new memorial in Washington, DC.  This omission, despite the fact that the civil rights leader preached often about the divine origin of these rights.
The Rev. Dr. Martin Luther King, Jr. Memorial
in Washington, DC
The Director of the Christian Defense Coalition in Washington, DC, the Rev. Patrick J.  Mahoney, commented:
Just a few days ago I walked to the Dr. King Memorial for a moment of  inspiration, reflection and prayer. It was the first time I had visited the  memorial.

The setting and  vision of the memorial was powerful and moving and served as a prophetic reminder that we must always stand for human  rights and justice.

As I  walked around the memorial, I was stunned and shocked to see that the mention of  "God" was not included in any of the quotes from Dr. King on the granite wall  surrounding his sculpture.

Dr.  King was an ordained Christian minister and pastor who made faith in God and the  teachings of Christ the central part of his life and message.  The heart of the  civil rights movement was rooted in the Church and drew its strength from  the timeless truths proclaimed by God.

Not to include any mention of "God" in the quotes at the  memorial is a betrayal of the life, legacy and teachings embraced and lived by  Dr. King.  I think he would have been stunned and disappointed to see this  oversight.
This omission—the failure to include the mention of God in  the memorial—strikes, like the Rev. Mahoney as betraying Dr. King's life, legacy, and teachings.  After all, he was an ordained Christian minister and preacher.
As bad as that betrayal may be, perhaps this "omission" is actually a "commission," that is, a deliberate and stealthy act to avoid using the word "God" in the King Memorial.  If so, this act provides clear evidence not just of a culture that has sold itself out to the gospel of political correctness but which is also hellbent on removing public expressions of faith and God from the public square.
What's next?  To remove the references to God and the Creator in the nation's founding documents?
To read the article in the Church Report Daily, click on the following link:
http://www.thechurchreport.com/index.cfm?fuseaction=siteContent.default&objectID=141441