Monthly Archives:
October 2011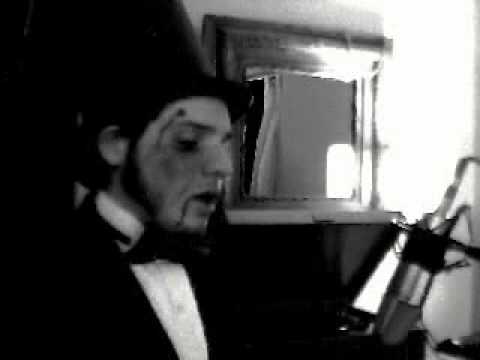 Hmmm, that is not quite the version I remember.  Speaking of zombies however, I have no doubt that the real Abraham Lincoln would have laughed at the following scene from the Bob Hope movie The Ghost Breakers (1940):
Continue reading →
As we observe the 150th anniversary of the Civil War, it is all too easy in studying battles, strategies, emancipation, political conflicts, etc., to lose sight of the fact that those going through this immense struggle were individuals like us.  The video above, with photos of Confederate soldiers, helps remind us of what just an immense tragedy the Civil War was for the loved ones of every soldier who fell in that war.  Virtually every soldier was loved by some one, and usually many people:  parents, siblings, friends, other relatives, and a wife or girlfriend.  It is fitting and proper that we study the war, but we must never lose sight of the human suffering behind what we study.  Many of the men in the photos in the video above doubtless died of illness or battlefield wounds far from family and loved ones.  It is for us to draw meaning from why they fought and what they died for.
Continue reading →
Hattip to John Nolte at Big Hollywood. The above clip from the seventies TV show The Rockford Files reminds us that there is nothing new in  regard to the Occupy Wall Street Movement. Continue reading →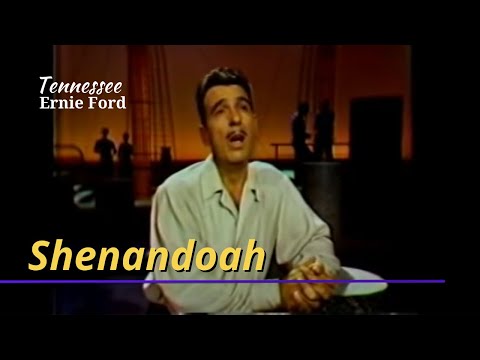 Something for the weekend.  The haunting American folk song Shenandoah.  The above version is by Tennessee Ernie Ford.
Here is a fine violin version by the Irish group Celtic Woman:
Leila Miller writes about subsidiarity:
Subsidiarity holds that decisions and policies should be made at the lowest level possible, and intervention by higher and bigger social organizations should only be undertaken when those lower levels truly need and desire a supporting (not usurping!) action.
She adds:
The role of the family must not be usurped by communities and cities, the role of cities must not be usurped by states, and the role of states must not be usurped by the federal government. Worst of all is when the federal government overtakes a role proper to the family.
Generally speaking, this is true, but it cannot be applied strictly so. For instance, if a man is beating his wife, he may feel that he does not "need and desire" government intervention. In such a scenario, it is important for the state to protect her by having laws in place that will allow law enforcement to enter in and protect her. If the state refuses to pass such laws, it is then the responsibility of the federal government to pass laws that will protect her.
From Rerum Novarum:
Man precedes the State, and possesses, prior to the formation of any State, the right of providing for the substance of his body. 
The rights of mankind always precede the State, prior to the formation of any State. This means that man's rights automatically trump every level of government. That is an idea consistent with the Declaration of Independence:
We hold these truths to be self-evident, that all men are created equal, that they are endowed by their Creator with certain unalienable Rights, that among these are Life, Liberty and the pursuit of Happiness. — That to secure these rights, Governments are instituted among Men, deriving their just powers from the consent of the governed, — That whenever any Form of Government becomes destructive of these ends, it is the Right of the People to alter or to abolish it, and to institute new Government, laying its foundation on such principles and organizing its powers in such form, as to them shall seem most likely to effect their Safety and Happiness.
The Founders agree with the Church that the only purpose of civil government is to "secure" our "rights" which come from God.
Also from Rerum Novarum:
The contention, then, that the civil government should at its option intrude into and exercise intimate control over the family and the household is a great and pernicious error. True, if a family finds itself in exceeding distress, utterly deprived of the counsel of friends, and without any prospect of extricating itself, it is right that extreme necessity be met by public aid, since each family is a part of the commonwealth. In like manner, if within the precincts of the household there occur grave disturbance of mutual rights, public authority should intervene to force each party to yield to the other its proper due; for this is not to deprive citizens of their rights, but justly and properly to safeguard and strengthen them. 
This is why I say that it is illegitimate under Catholic teaching AND under the Declaration of Independence for any candidate for president to say that abortion is not within the purview of the federal government at all, and that it is only a matter for the individual states.
It is also why the Fourteenth Amendment,which was authored by the still-new Republican Party (founded by Christians who sought to end slavery) and enacted after the Civil War, is a legitimate protection:
No State shall make or enforce any law which shall abridge the privileges or immunities of citizens of the United States; nor shall any State deprive any person of life, liberty, or property, without due process of law; nor deny to any person within its jurisdiction the equal protection of the laws.
Unfortunately, that very reasonable and basic protection has been abused by those who would rather not think in terms of the most basic rights of every human person but rather seek to divide us all into groups and drive wedges between us. If we were all merely considered "persons" and our rights were considered to be only those which are "inalienable" (God-given) then we would not have so many silly rules in our laws that drive wedges between people and build up resentments in society. The fact that this has happened for so many years and has created a government that has grown so very large does not give us license to "tweak" Catholic teaching and claim that lower levels of government have sole power to defend our rights. We must still defend the basic law of the land that is consistent with our Faith and never claim that any state may legitimately decide what our rights are. Those, as the Declaration says, come from God alone. They are not defined by vote in a state legislature.
The Founders were fortunate enough that these "truths" were, as they said, "self-evident" to them. They were very clear and needed no explanation. In today's times, due to man's continual rejection of God, we are faced with a population in which "truths" are no longer "self-evident". "Rights" are no longer understood. This failure to recognize "truth" has been explained by the Holy Father as an "eclipse of reason".
"To resist this eclipse of reason and to preserve its capacity for seeing the essential, for seeing God and man, for seeing what is good and what is true, is the common interest that must unite all people of good will. The very future of the world is at stake." 
As Catholics we each have the duty "to preserve" our "capacity for seeing the essential, for seeing God and man, for seeing what is good and true" and always forsake any notion that it might be legitimate to do otherwise for expediency's sake because we are faced with problematic  man-made boundaries in politics.
Subsidiarity is not so cut and dry. Our rights are very basic and always trump all forms of government, at all levels, according to the Catholic Church, according to the Founding Fathers, and according to the Fourteenth Amendment. If our government does not defend those very basic rights, then our government is operating in illegitimacy on the point, and if we defend that illegitimacy, our defense is illegitimate no matter how convincing we, or others, may think it to be.
Some argue that because our federal government is not defending the right to life, then the federal government is operating in illegitimacy and, therefore, it is necessary to usurp the authority of the federal government on the issue of abortion. But the authority of the federal government is found in the framework of the laws, not in the persons who are elected. The laws are clear. We can see this from the Declaration of Independence and from the Fourteenth Amendment. There is no mistake that our government is sound on this principle in considering the framework of laws. It is not the law that is the problem. It is the people who refuse to enforce those laws who must be voted out and replaced with people who will enforce those laws.
The explanation I have given above regarding the duties of all levels to defend our rights, which trump all government powers, means that the Republican Party has been from its beginning, in my view, the most Catholic political party there ever was. It is now under great threat as those who believe "states rights" trump inalienable rights — manifest primarily in the abortion issue — used to only have one candidate, but now seem to have several candidates in the field taking that wholly illegitimate position that "states" have "rights".
States do not have rights. States have powers. Only people have rights.
The Republican Party's current pro-life plank includes at least four phrases which fly in the face of the "states rights" position.
Faithful to the first guarantee of the Declaration of Independence, we assert the inherent dignity and sanctity of all human life and affirm that the unborn child has a fundamental individual right to life which cannot be infringed. We support a human life amendment to the Constitution, and we endorse legislation to make clear that the Fourteenth Amendment's protections apply to unborn children.
1. "Declaration of Independence" – As noted previously, it is in this founding document where "inalienable rights" are given as the reason for breaking away from tyranny. That is referred to as a "Natural Law" argument, which the Founders mention as "the Laws of Nature and of Nature's God". If you do not agree that Natural Law should be embraced in the reading of the Constitution, then you agree with Elena Kagan, who is by no means a Republican, and disagree with Senator Tom Coburn, a Republican. (See video here of Senator Coburn questioning Kagan about whether the right to bear arms is a "natural right".)
2. "[F]undamental individual right to life which cannot be infringed" – Any attempt to deny that right is illegitimate. Hence, the claim that any level of government — whether local, state or federal — may, if they choose, deny that right is an illegitimate claim on its face.
3. "We support a human life amendment to the Constitution" — This is an acknowledgment that states cannot legitimately allow abortion.
4. "Fourteenth Amendment's protections apply to unborn children" — This specifically refers to the provision "nor shall any State deprive any person of life."
Sadly, most people appear to be taking a postion on abortion for expediency's sake. Ask any who believe in "states rights" on abortion if they believe states may ban guns, or if states may allow unreasonable searches by law enforcement. I assure you, they will either not respond to the question, or they will fundamentally fail to understand that it is only the Fourteenth Amendment which guarantees that individual states must not ever fail to uphold our natural rights. If there is some other explanation offered from a reading of the Constitution and Declaration of Independence for these candidates failing to call for "states rights" in regard to other "natural" rights, I would be most happy to hear the explanation.
I conclude, therefore, that only two candidates currently campaigning for the Republican nomination are genuine Republicans on this issue, are genuinely in keeping with the Founders and genuinely in keeping with the Church. Not surprisingly, they are both Catholic. I will let you do the research to find out who they are.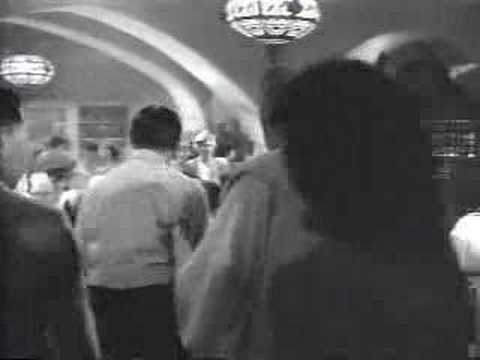 Hattip to Christopher Johnson at Midwest Conservative Journal.  I know that this will come as a vast surprise, but apparently there are grifters and con artists among the Occupy Wall Street minions:
The Occupy Wall Street volunteer kitchen staff launched a "counter" revolution yesterday — because they're angry about working 18-hour days to provide food for "professional homeless" people and ex-cons masquerading as protesters.
For three days beginning tomorrow, the cooks will serve only brown rice and other spartan grub instead of the usual menu of organic chicken and vegetables, spaghetti bolognese, and roasted beet and sheep's-milk-cheese salad.
They will also provide directions to local soup kitchens for the vagrants, criminals and other freeloaders who have been descending on Zuccotti Park in increasing numbers every day. Continue reading →
Here's an issue near and dear to my heart as an alum of CUA:
The Washington, D.C. Office of Human Rights confirmed that it is investigating allegations that Catholic University violated the human rights of Muslim students by not allowing them to form a Muslim student group and by not providing them rooms without Christian symbols for their daily prayers.

The investigation alleges that Muslim students "must perform their prayers surrounded by symbols of Catholicism – e.g., a wooden crucifix, paintings of Jesus, pictures of priests and theologians which many Muslim students find inappropriate."
As one of the commenters at the news source said, isn't this like going to a strip club and being offended by the nudity?  These students didn't enroll at a Catholic university, they enrolled at The Catholic University of America.  Pretty hard to miss that in the title of the institution, don't you think?   Fr. Z puts it this way:
Lemme get this straight. They enroll in a Catholic University… and it isn't a surprise that it is "Catholic" given that it is called "Catholic University of America". Then they complain that there are Catholic symbols everywhere!
When I was a grad student there I knew a good number of law students.  This was during the time when Doug Kmiec was Dean of the law school and still cared about his faith.  He had instituted a mandatory course requirement that, if I recall correctly, was called Catholic Legal Ethics.  It may had a slightly different name, but it was something along those lines.  My non-Catholic friends complained about the course and being forced to take it.  My response: you're attending the Catholic University of America law school.  Did you miss  that name when you applied?
For years I have read daily Ten Reasons, a blog run by Rich Leonardi.  Orthodox and well written, Ten Reasons was always illuminating and well worth reading.  Now Rich has shut down his blog.  The reason why he did so has me so angry that I am afraid that I cannot do a post on the subject using only language fit for a family blog.  Instead, here is what the ever eloquent Dale Price had to say about this at Dyspeptic Mutterings:
Gutless wonders, petty tyrants and chancery dwellers.
But I repeat myself. Yes, I know there are good folks laboring in the bureaucratic halls of the Church–this isn't directed at you. As for the rest of you…
The rector of the Cincinnati seminary managed to successfully retaliate against Rich Leonardi, long-time Catholic blogger extraordinaire and pointed, but usually civil, critic of the manifold problems of the Archdiocese of Cincinnati.
Rich was booted off the Son Rise Morning Show in retaliation for his criticism.
Here's the message he sent me in response to a query on Facebook:
To net it out, the seminary rector reached out to the head of the Son Rise Morning Show to have me thrown off the program. I called him out on it, and a pissing contest ensued. I shut down my site and intend to withdraw from public Catholic life.
In the meantime, Ken Overberg will continue to deny the Atonement from the pulpit, and Paul Knitter will air his doubts about the salvific significance of Christ and the historicity of the Resurrection, both undisturbed in the sanctuary of Xavier University. Because doing something about *them* would take a set of clockweights, the willingness to endure media hostility and the turning of a deaf ear to the squalling of local progressives.
Squashing a layman who criticizes the local leadership? You can do that in a snap and still have plenty of time to enjoy a glass of Cabernet Sauvignon with lunch. To applause from "the right people," to boot.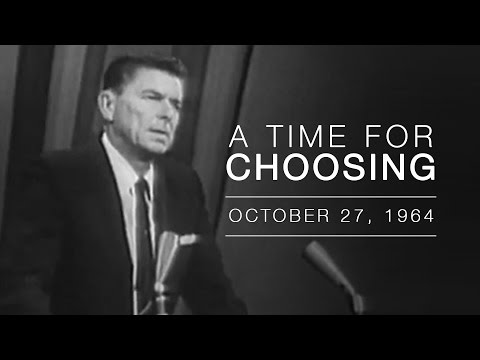 Ronald Reagan launched his political career with this speech 47 years ago on behalf of Republican Presidential Nominee Barry Goldwater.  Goldwater went on to be clobbered in November by Lyndon Johnson, but the reaction to Reagan's speech by conservatives was overwhelmingly positive.  In 1966 Reagan ran for and won the Governorship of California.  14 years later he was elected President of the United States.  Reagan had a relatively brief political career, and it all started with The Speech as this address has gone down in history.  Here is the text of the speech:
Continue reading →