Monthly Archives:
September 2011
There is an effort underfoot in the Pennsylvania legislature to change the way the state awards its electoral votes.
PA Senate Majority Leader Dominic Pileggi wants to allot Pennsylvania's electoral college votes on a congressional district by district basis, rather than the current system of winner take all.

In a state like Pennsylvania, where Democratic candidates for President have won every election since 1988, it could be a way for Republicans to avoid a total loss.
For a number of reasons, I think this is a bad move.
It would be mildly amusing is wasn't so sad to read emails and brochures produced by well-intentioned but hyper-reactive Catholic organizations calling for petition drives to demand that President Obama revoke some of the regulations associated with his "healthcare reforms."
With Notre Dame University having honored President Obama in 2009, he subsequently turned on his heels by allowing his Secretary of Health and Human Services (HHS), Kathleen Sebelius, to roll out new regulations flagrantly violating not only his word but also Church teaching.
These new regulations include:
requiring women's health plans to cover sterilization and contraception, including  "abortifacients";
mandating many Catholic organizations—including schools and colleges/universities, hopsitals, and Catholic charities—to violate their Catholic identity by providing health benefits that violate Church teaching; and,
compelling the insurance plans offered by Catholic organizations to offer free birth control and sterilization to college girls.
No doubt, these regulations are something the Church should protest.
Yet, all of this is amusing in that the majority of U.S. Catholics not only supported the President's election but Catholic politicians also played crucial roles in crafting the healthcare "reform" bill and, now, designing the regulations.
Where was the United States Conference of Catholic Bishops, the Catholic Health Association, the Association of Catholic Colleges and Universities, and Catholic Charities USA in 2008 and 2009 prophetically warning of the potential ill-effects of Obamacare?
For the most part, they were "working with the Administration," believing the promises being made by their President, Catholic politicians, and the Secretary of Health and Human Services.  But, the truth is that they were "true believers," savoring the limelight and empty promises made by Democrat politicians—whose Party's platform explicitly promotes anti-life policies.
Now that the "hopium" has worn off with the reality of the new HHS regulations, it's almost laughable that the United States Conference of Catholic Bishops is launching a nationwide campaign at parishes this weekend.  About the new regulations, the bulletin insert states: "This poses an unprecedented threat to individual and institutional religious freedom."
Well, duh!  Isn't that just great…after the fact?  Where was the leadership…before the fact?
Dancing with wolves, these U.S. Catholics weren't just snookered.  They've also been taught a lesson…one they should have known all along.  Putting partisan politics ahead of Church teaching, the "hand which was to feed them" has "slammed the door in their faces."
So, now they cry foul and organize protests?  It's almost laughable if it wasn't so sad.
How can these true believers possibly believe their protests are going to effective now that they've thrown the weight of their support behind the conditions which allowed the horse to be let out of the barn in the first place?
With the administration having announced that there were "credible" threats of anniversary attacks on the US by Al Qaeda on 9/11, everyone was admittedly a bit jumpy. The AP carried mentions of two airline incidents which caused fighter jets and security personnel to be scrambled, including this description of one relating to a Frontier Airlines flight:
Police temporarily detained and questioned three passengers at Detroit's Metropolitan Airport on Sunday after the crew of the Frontier Airlines flight from Denver reported suspicious activity on board, and NORAD sent two F-16 jets to shadow the flight until it landed safely, airline and federal officials said.

The three passengers who were taken off the plane in handcuffs were released Sunday night, and no charges were filed against them, airport spokesman Scott Wintner said.

Frontier Flight 623, with 116 passengers on board, landed without incident in Detroit at 3:30 p.m. EDT after the crew reported that two people were spending "an extraordinarily long time" in a bathroom, Frontier spokesman Peter Kowalchuck said.

FBI Detroit spokeswoman Sandra Berchtold said ultimately authorities determined there was no real threat.

"Due to the anniversary of Sept. 11, all precautions were taken, and any slight inconsistency was taken seriously," Berchtold said. "The public would rather us err on the side of caution than not."
In such dry terms, it sounds reasonable that people would be "on the side of caution". Try reading instead the account of one of the three passengers cuffed and questioned — for being so suspicious as to look slightly like two guys she didn't know who were in her aisle, both of whom committed the suspicious activity of going to the bathroom:
We had been waiting on the plane for a half hour. I had to pee. I wanted to get home and see my family. And I wanted someone to tell us what was going on. In the distance, a van with stairs came closer. I sighed with relief, thinking we were going to get off the plane and get shuttled back to the terminal. I would still be able to make it home for dinner. Others on the plane also seemed happy to see those stairs coming our way.

I see stairs coming our way…yay!
Continue reading →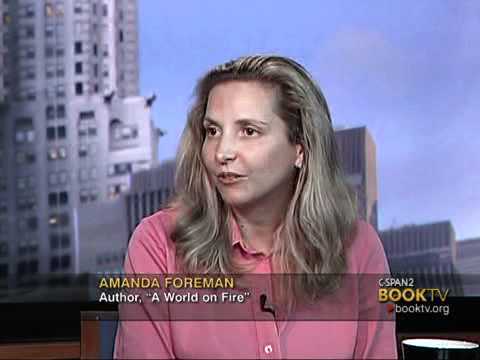 The above video is an interview with Amanda Foreman who has written a fascinating study of Great Britain and the Civil War, A World on Fire, a book that I have been reading lately.  It is a comprehensive history, 958 pages in length, fully sourced and end noted, not only looking at the diplomatic relations between Great Britain and the Union and the Confederacy during the Civil War, but also examining individual Brits who fought on both sides of the War, and studying the travails of British war correspondents who covered the War for British papers.  If the British Empire had entered the War on the side of the Confederacy it is hard to see how the Union would have prevailed, and Great Britain came within inches of doing so during the furor over the Trent affair, the Union seizure of Confederate diplomats Mason and Sliddel from the British mail ship Trent, in 1861.  Foreman masterfully retells this tale, and explains why the Brits ultimately did not intervene throughout the War.   Her tome is one of the more original books on the Civil War that I have read in many a year and very well written.
Whenever I come across a book that I enjoy by an author I am not familiar with, sooner or later I will research the background of the author.  For most historians it is usually dry stuff:  where they attended college, which historians they studied under, academic positions they have held and a list of the books they have written.  The ink stained wretches who serve Clio, the Muse of History, may write about exciting events, but they usually live fairly dull and colorless lives themselves, a historian like Winston Churchill being very much the exception.  Well, I quickly learned that there is very little dull about Ms. Foreman!
Born in 1968 she is a daughter of the late Carl Foreman, a former Commie who was blacklisted in the Fifties.  He was also a screenwriter of genius, producing the script for High Noon.  Foreman embraced Communism, which he later renounced, while studying at my Alma Mater, the University of Illinois. (Well, living among the corn fields at Urbana can do strange things to college students unused to bucolic Central Illinois.!)    After he was blacklisted he moved to England where he enjoyed great success with such films as The Guns of Navarrone and Young Winston, becoming a Commander of the British Empire.  He also married, for the second time, and had two children, Jonathan and Amanda Foreman.  Jonathan Foreman has achieved fame in Britain  as  a war journalist in Iraq, being embedded with the 3rd Infantry Division, and helped found, and writes for, StandPoint , a center-right journal of opinion in Britain that celebrates Western Civilization.  (I wonder what Carl would think?)
Ms. Foreman was educated at a boarding school in England, although she lived with her father in California prior to his death in 1984 of brain cancer.  She attended Sarah Lawrence College in Bronxville, New York, and then Columbia.  She earned a Phd in history at Oxford, writing her doctoral dissertation on Georgiana Cavendish, Duchess of Devonshire, 1757-1807.  In 1998 she published her doctoral dissertation.  Normally such books fall stillborn from the press, and are usually read only by professors, people who are paid to read them, and students, people who are forced to read them.  Not so this book, which, while a superb history of the Duchess and her era, was written in a lively style by Ms. Foreman, who obviously had inherited a full measure of the dramatic skills of her father.  The book rapidly became a best seller, and was made into a play and a movie.  Not the usual fate for a doctoral dissertation. Continue reading →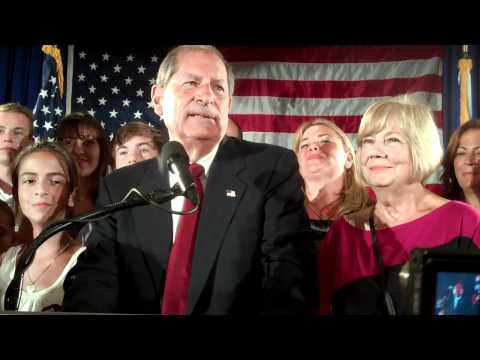 Last night Republican Robert Turner won the special Congressional election in New York 9, the congressional seat vacated by Anthony Weiner of Weinergate infamy.  Weiner was a pro-abort.  Turner is pro-life and against gay marriage.  How does a candidate, a 70 year old retired executive with no prior political experience, like this win in an icy blue congressional district held by Democrats since 1923?
Turner won by turning the race into a referendum on Obamanomics, and with this strategy he won resoundingly, 54-46.
This race is going to send shock waves through the Democrat establishment.  Already some Democrat leaders were saying privately what most sentient Americans realize:  due to his lousy stewardship of the economy Obama may well lose next year.  With this election, many Democrat leaders may well change from "may well lose" to "probably will lose". Continue reading →
Straight to the rankings this week!
1. LSU (2) – Plastering a cupcake isn't too big a deal-but LSU has had issues with cupcakes a lot in the Les Miles era. A short week sets them up with a Thursday night bout against the violators of the SEC noise policy.
2. Alabama – Crushing Jo Pa isn't that big of a deal right now, but early in the season it's a good indicator of Bama's strength
3.  Oklahoma (1) – A trip to Tallahassee will tell us a lot about the Big 12 & ACC this year
3. Boise St. - they better not take Rockets offense lightly on the road in Toledo or they will find themselves facing more indigestion than a slew of Tony Packo's chili dogs
5.  Stanford-they haven't done anything to hurt their cause and they won't face a major challenge for some time
6. Oklahoma St. -eagerly awaiting a showdown in a couple of weeks with the Aggies
7.  Texas A&M – Is it really a good idea to take a bye week on week 2?
8. Florida St.- The Sooners coming is in town a big deal not only for FSU but also for the ACC. It's the best shot at a marquee out of conference win not to mention something to brag about if the ACC really is interesting in scooping up the Longhorns in the latest realignment rumors.
9.  Wisconsin - The Badgers probably can't wait the few weeks until they introduce the Corn Huskers to the Big 10
10. Nebraska - acing the Washington Huskies in Seattle will reveal a lot about the Corn Huskers and the Huskies
11. S. Carolina – the bad news for the Gamecocks is that the win against Georgia only gave them the SEC East crown according to preseason thought. With Tennessee and Florida looking decent against weak competition, it's too early to book a return trip to Atlanta.
12. Arkansas -Eagerly awaiting their Sept 24th showdown with the Crimson Tide
13. Oregon – It's all about the Stanford game now.
14. Virginia Tech- ECU gave them a scare, but they scare everybody and the Hokies get scared at least once a year. In this ACC, they'll still go to the title game,
15. Auburn (1) – Their goal line stand against the Bulldogs was inspired by the glass's performance against their mascot.
16. Michigan St. - should be a great game against the Fighting Irish who have their backs against the wall all the while the Spartans have a lot to prove
17. Ohio St. - the Buckeys offense needs a jolt and the Hurricans are probably licking their chops, but the Hurricanes offense isn't much better
18. Florida – The game against the Vols will set expectations in the SEC East. With Georgia imploding, the Gators are primed to reclaim their status.
19. Arizona St. – The upset of Mizzou stands as a lone bright spot in the Pac-12′s OOC play.
20. Baylor – From the sounds of it, the lawyers aren't succeeding in freezing the collapse of the Big 12, in which case Baylor needs to perform extremely well on the field to try to salvage a good invite.
21. South Florida – With Notre Dame defeated, the schedule it entirely dull (save maybe a trip to Pitt and Miami) until the last week when they play WVU likely for the Big East crown
22. West Virginia – If the Mountaineers wear their all yellow when they travel to Maryland to see the Maryland Pride uniforms ie BIG FLAG I HAZ BIG FLAG EVERYWHEREZ! I'm going to tear my eyeballs out
23. Texas – Leave it to the Longhorns to find a conference with weaker competition than the Big 12 to beat up on-and that's before the SEC digs in
24. Washington – They upset Nebraska in the bowl game, but upsetting Big Red in the Cornhusker state is a difficult proposition.
25. Houston – Medical redshirts are awesome!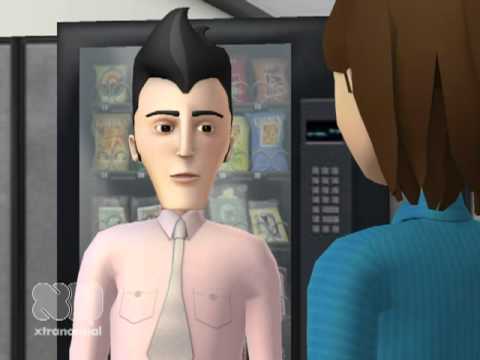 A humorous, albeit stacked, debate.  The video does illuminate one facet of the American political scene.  Educated conservatives tend to be more familiar with liberal arguments than educated liberals are with conservative arguments.  The reason for this is quite simple.  Conservatives who have been to college have exposed themselves to an institution that is overwhelmingly liberal.  If they read or view the mainstream media, once again they are exposed to liberal ideas from an institution overwhelmingly liberal.  Their entertainment comes to them from sources that tend to be liberal.  Educated conservatives in our society can no more ignore liberal ideas and arguments than they can any other annoying and ubiquitous feature of modern life;   like people having "private" conversations at the top of their lungs over cell phones, liberalism is a constant background feature.
The same is not true for educated liberals.  If they choose, and a surprising number of them so choose, they can lead their lives without ever engaging with conservative ideas and arguments.  The colleges they attend support their political beliefs, the mainstream media presupposes that their arguments are correct and entertainment, if it has political content, will usually flatter their predispositions.  In short, liberals in our society can live their lives in an ideological bubble where conservatives need not be taken seriously.
I went online to start doing research into the Republican presidential candidates, hopefully for a post (or series) examining the positions. I started with the "Issues" pages and was struck by how similar Romney and Perry's were. Consider Romney's
You'll note the Issues listed are Jobs, Fiscal Responsibility, Health Care, and Foreign Policy. No abortion, no marriage, really no social issues of any kind. But that's Romney's weak point. Presumably Perry is going to be carrying the Christian banner.
Or actually, the exact same issues (except National Security rather than Foreign Policy).
I understand issue #1 is the economy and how to spend (or not spend) in order to realign the economy and our budget. Abortion isn't going to win anyone the nomination, much less the presidency. I get that.
But this is a website. It takes so little effort to put something saying like "Romney is pro-life and believes Roe v. Wade ought to be overturned."  Neither candidate even bothered to put that little on their website. That's a small gesture to expect.
So my question is this: if I'm a pro-lifer, if they don't care enough about my issue to put it on their website, why should I care about their candidacies? And more important, if they don't want me to consider abortion, should I consider it in their favor? Or should I take their invitation to be indifferent to the issue of abortion and judge them solely on economic and foreign policy issues? After all, if they're not going to put abortion on their website how much effort do you think they'll expend trying to help eliminate abortion?
And just to stir the pot a little more… Continue reading →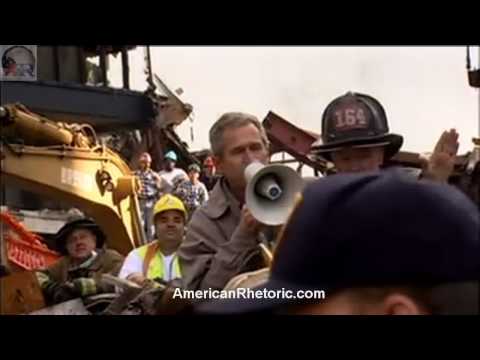 Yesterday while almost all Americans were recalling 9/11 with sadness, mixed with pride for the heroism and self-sacrifice amply displayed by so many of their fellow citizens that dark day, economist Paul Krugman in his blog, hilariously entitled Conscience of a Liberal,  at the, where else, New York Times, posted this:
The Years of Shame
Is it just me, or are the 9/11 commemorations oddly subdued?
Actually, I don't think it's me, and it's not really that odd.
What happened after 9/11 — and I think even people on the right know this, whether they admit it or not — was deeply shameful. Te atrocity should have been a unifying event, but instead it became a wedge issue. Fake heroes like Bernie Kerik, Rudy Giuliani, and, yes, George W. Bush raced to cash in on the horror. And then the attack was used to justify an unrelated war the neocons wanted to fight, for all the wrong reasons.
A lot of other people behaved badly. How many of our professional pundits — people who should have understood very well what was happening — took the easy way out, turning a blind eye to the corruption and lending their support to the hijacking of the atrocity?
The memory of 9/11 has been irrevocably poisoned; it has become an occasion for shame. And in its heart, the nation knows it.
I'm not going to allow comments on this post, for obvious reasons. Continue reading →
To my Venerable Brother
The Most Reverend Timothy M. Dolan
President, United States Conference of Catholic Bishops
Grace to you and peace from God our Father and the Lord Jesus Christ!
On this day my thoughts turn to the somber events of September 11, 2001, when so many innocent lives were lost in the brutal assault on the twin towers of the World Trade Center and the further attacks in Washington, D.C., and Pennsylvania. I join you in commending the thousands of victims to the infinite mercy of Almighty God and in asking our heavenly Father to continue to console those who mourn the loss of loved ones.
The tragedy of that day is compounded by the perpetrators' claim to be acting in God's name. Once again, it must be unequivocally stated that no circumstances can ever justify acts of terrorism. Every human life is precious in God's sight and no effort should be spared in the attempt to promote throughout the world a genuine respect for the inalienable rights and dignity of individuals and peoples everywhere.
The American people are to be commended for the courage and generosity that they showed in the rescue operations and for their resilience in moving forward with hope and confidence. It is my fervent prayer that a firm commitment to justice and a global culture of solidarity will help rid the world of the grievances that so often give rise to acts of violence and will create the conditions for greater peace and prosperity, offering a brighter and more secure future.
With these sentiments, I extend my most affectionate greetings to you, your brother Bishops and all those entrusted to your pastoral care, and I gladly impart my Apostolic Blessing as a pledge of peace and serenity in the Lord,
From the Vatican, September 11, 2011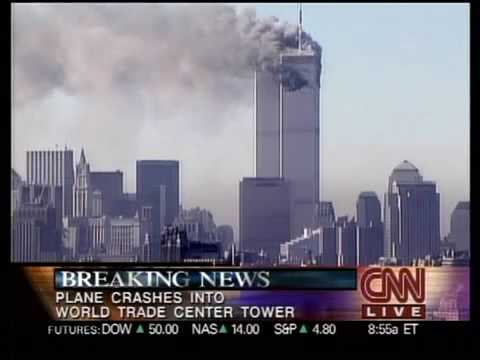 I doubt if most Americans will forget where they were and what they were doing when they heard of the attacks on 9/11.  Our commenter T. Shaw was in New York City during the attacks on the Twin Towers. Here are his recollections that he wrote down three days later:
I need to confess that this thing has me nearly unmanned.  Late last night, the TV news had a segment wherein the wives and children made emotional appeals for info on their husbands and fathers who are missing.  I lost it, then. I have tears in my eyes as I "hunt and peck" this. That is not me.