Monthly Archives:
September 2011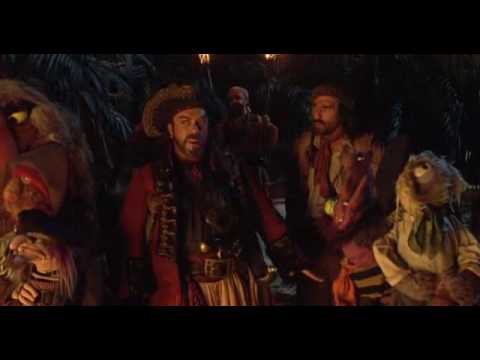 After 29 years at the Bar I only have one word to say to pirates:  Amateurs.  Oh well, since it is Talk Like a Pirate Day I will have to belay that and wish all pirates in Davy Jones Locker full sails, plenty of grog and vegetarian sharks!  Aaargh!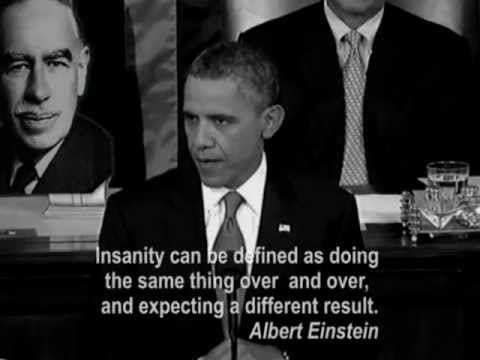 There are few things sadder than a one trick pony whose trick fails to work.  Obama, with a faith whose fervency cannot be doubted, believes with all his soul that vast government spending is the mechanism to lift the country out of this never ending bad slump.  That his policies have failed to do anything other than to increase our massive public debt, sways him not at all.  For a true ideologue, and that is what Obama clearly is, a collision between reality and  beliefs merely means that reality is wrong since the beliefs are beyond question.  Thus in economic policy this administration is one endless Groundhog Day where the nation is stuck in a loop of high unemployment, minimal economic growth and ever expanding public debt. Continue reading →
Drop everything. Donald, put down that book on Civil War trivia and pay attention here. Tito, maybe you should take a moment from launching those five or eight new blog ideas and listen up.
The 6th Annual Cannonball Catholic Blog Anti-Awards are on – hosted by the indomitable The Crescat…, one of the best bloggers in the Catholic blogiverse.
Why am I mentioning this? Well, The American Catholic has been nominated in the Best Political Blog category. So head on over there, show some bloggity pride, and cast your votes! Sure, no one will get a statue to put on a mantle, or any endorsement deals. But so what? It's called "fun".
Oh – and by the way – while you're over there – remember to vote for Acts of the Apostasy in the Most Hifreakinlarious and Snarkiest Blog categories. Yeah, you'll see that Lisa Graas has been nominated for Snarkiest Blog as well. So here's a suggestion: contributors with last names from A-M vote for me, and those from N-Z can vote for Lisa.  That's fair, isn't it?  Maybe?
And you can vote once per 24 hours. How cool is that? You can pretend to be a dead liberal union member from Chicago, and it won't be illegal or immoral!  I'm not sure when the contest closes, so don't delay.
There are other crazy categories as well – like 'Best Potpourri of Popery' and 'Best Blog By A Heretic'. So go join in the celebration of averageness!
In his book Futurecast, George Barna details a two-decade-long downward spiral in religious belief and behavior on the part of U.S. adults.
Barna's most important finding?
Although more U.S. adults today claim to have accepted Jesus as their Savior and expect to go to Heaven, they continue to drift away in large numbers from active membership in institutional churches.  This finding demonstrates itself in specific behavior:
In 1991, 24% of U.S. adults did not attend church.  In 2011, it's 37%.
In 2011, more U.S. adults in 2011 than in 1991 reported that they haven't attended church in the past six months, except for special occasions like funerals or weddings.
This weakening of institutional affiliation is true for every U.S. subgroup: religion, race, gender, age, and region.
Nowhere is this weakening more true than when it comes to doctrine.  For example, Barna reports that only 7% of the adults surveyed believe in the 7 essential doctrines of Christian faith, as these have been defined by the National Association of Evangelicals' Statement of Faith.
Barna theorizes this weakening of institutional affiliation mirrors American society writ large.  He notes:
We are a designer society.  We want everything customized to our personal needs—our clothing, our food, our education.   Now  it's our religion…America is headed for 310 million people with 310 million religions.
So, it should not prove surprising that increasing numbers of U.S. adults are matching their religious faith with personal preferences.  According to Barna:
People say, "I believe in God. I believe the Bible is a good book. And then I believe whatever I want."
Who's to blame?
In so far Barna is concerned, pastors deserve some of the blame.  He writes:
Everyone hears, "Jesus is the answer. Embrace him. Say this little Sinners Prayer and keep coming back."  It doesn't work.  People end up bored, burned out and empty.  They look at church and wonder, "Jesus died for this?"
Agree or not with Barna's methodology, data, or interpretations, his findings depict much of what has transpired in the U.S. Catholic Church since the 1960s.
Barna's solution?
In his new book, Maximum Faith, Barna details new research describing four barriers U.S. adults have identified that keep them from developing deeper faith.  These include:
commitment (only 18% of those surveyed describe themselves as totally committed to their spiritual development);
repentance (only 12% reported feeling "devastated" by their sinfulness and need for God);
activity (spiritual disciplines are not practiced with sufficient frequency to make much if any difference); and,
spiritual community (only 21% of self-identified Christians say it's necessary to be part of a community of faith to grow spiritually).
To assist adults to overcome these barriers, Barna presents three challenges to pastors.
The first challenge: don't confuse tools with expectations.
While laudable, preaching about the tools—-to worship and evangelize, to be disciples, to practice stewardship and service, and to form community—misses the goal of deepening faith.  As Barna rightly notes, faith development requires being motivated to meet high expectations.  Focus upon high expectations—the purpose of faith—to provide the foundation for deeper faith, not vice versa.
The second challenge: assist adults to embrace suffering and sacrifice with the goal of surrendering and submitting to God.
Barna argues that spiritual growth occurs when adults embrace their brokenness—to be broken people—not by concealing it.  But, they need exemplars.  Barna suggests that pastors identify the experiences of members of the faith community who have suffered for their faith, that is, the pain they endured through personal crises, their prolonged commitment to spiritual growth, and their increasing practice of spiritual discipline.  For example, preaching about these exemplars teaches selflessness and inspires hope in adults that they can also experience victory in deepening faith.
Barna's third challenge: get adults to perceive and experience the faith community as a vital support system in the pursuit of deepening one's faith.
Slightly more than 25% of self-described Christians meet during the week for Bible study, prayer, or life sharing; however, many of these meetings are primarily a means for creating community and a sense of connection to the larger church, the product of which oftentimes is a combination of knowledge and comfort, not commitment and the application of faith to real-life.  These meetings, while helpful for personal and perhaps spiritual growth, oftentimes do not get translated into the "fruit" of deeper faith: personal, congregational, and cultural transformation.
Barna believes that pastors should redefine "success" when it comes to motivating adults to overcome the four barriers to deepening their faith.  He notes that typical measures—attendance at church and program attendance/completion—demonstrate little correlation with deeper faith.  What pastors should focus upon is "plowing the ground"—the stuff of deeper faith—rather than "pruning the vines"—providing programs—if the pastoral goal is to effect the transformation of all things in Christ.
Adult Catholics who are serious about deepening their faith and strengthening their affiliation to the Church might consider discussing Barna's findings and challenges with their pastors.  Think about it: Were Sunday homilies to integrate each of Barna's three challenges effectively, it is likely the adults in the congregation would perk up, listen, and consider the stuff of a deeper Catholic faith: character change, lifestyle shifts, and attitudinal transitions.  They might even practice spiritual discipline more frequently and make a greater commitment to the life of the Catholic faith by developing parish-based programs to assist their peers to deepen their faith.
For information about Futurecast, click on the following link:
http://www.christianbook.com/futurecast-todays-trends-mean-tomorrows-world/george-barna/9781414324067/pd/324067
For information about Maximum Faith, click on the following link:
http://www.amazon.com/dp/0983172900/?tag=googhydr-20&hvadid=10542143139&ref=pd_sl_1jh9v597tj_b
Alas, Internet Hitler, it is true:  Attack Watch has become the joke of the week on the Internet.  Oh well, the supporters of the Chicago Messiah will always have 2008: Continue reading →
Something for the weekend.  There'll Always Be An England.  This was always a favorite of my sainted mother.  It was played frequently during World War II in Newfoundland when she was a child. Newfoundland sent off a very high percentage of its military age male population to fight, about 10% of the entire population served in the British armed services and Merchant Marine during the War, and some 900 Newfies died in service.  (On a per capita basis that is roughly the equivalent of the US war deaths  in World War II.)  Mom always remembered how many Newfoundland fathers, sons, brothers and uncles never came back from that War, and taught her sons to remember this sacrifice by a small nation.
This sacrifice was typified by the stories she would tell about Uncle Bill Barry, her uncle, my great uncle.  Uncle Bill was a fun loving Irishman and a boxer.  He joined the Royal Army in 1939, saying that "Someone has to teach the Limies how to fight!"  He served throughout the War, and was in combat from D-Day to the fall of Germany.  Uncle Bill was a fighter indeed, and his courage earned him promotion to sergeant after his platoon took a village.  He was placed in charge of the village.  He told his men to do as he did and led them on a raid of a local wine cellar.  The Lieutenant in charge of the platoon found Uncle Bill and his men dancing in the village square, all blind drunk, when he got back.  The first thing he did was to bust Uncle Bill back to private, which did not upset Uncle Bill nearly as much as the hangover he had in the brig the next day. Continue reading →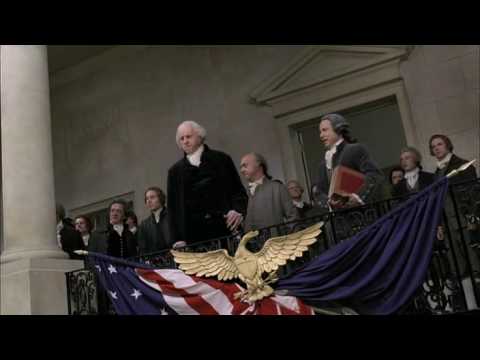 Today is Constitution Day, the 224th anniversary of the signing of the Constitution.  Since 1788 our nation has been governed under a document, the Constitution, produced by a group of the wisest men ever to arise in our nation, collectively known as the Founding Fathers.  The video above from the magnificent John Adams series depicts the first inaugural of George Washington.  Washington for me is the standard by which all our other presidents are judged.  Without him of course, in all likelihood, there would be no United States as the American Revolution would have been lost without him to lead the starving, ragged Continentals to an against the odds victory.  In turbulent times he then led the nation for the first eight years under the new Constitution, setting the nation firmly on a course of prosperity, growth and expanding liberty.  A statesman like Washington comes to a people once every few centuries if they are fortunate, and we had him precisely when we needed a leader of his calibre most.
Would that our other presidents, with the exception of Lincoln, had possessed half of his ability to lead and his wisdom to chart a sound course.  I also wish that our other presidents had one of his minor traits:  brevity.  Here is his second inaugural address in its entirety.  His fidelity to our Constitution shines through its few words: Continue reading →
On the particular issue of abortion, we find solid defense of the unborn in the Republican Party's most recent party platform. It should be expected, therefore, that members of the Republican Party would uphold the pro-life ethic in accordance with the principles outlined by their party. On the pages of the New York Times, however, efforts to enact these principles into law are characterized by "boy wonder" A. G. Sulzberger as an "agenda" of the "GOP" that the courts are right to suppress. Sulzberger opines that such suppression offers "relief to Democrats".
The court actions around the country have brought a measure of relief to Democrats who are hoping some of those cases will result in the courts' overturning laws that they were unable to stop. And while Republican proponents are hoping to see these laws eventually pass muster, even failure would be instructive for legislation explicitly intended to push legal boundaries.
Virtually every bill before every legislature, regardless of the issue, is "explicitly intended to push legal boundaries". Every change in law "pushes legal boundaries" since current "law" is a "legal boundary". There would be no need for legislatures if "legal boundaries" could not rightly be "pushed". The suggestion that "legal boundaries" denying the right to life cannot legitimately be "pushed" amounts to a claim that anti-life law is sacred dogma.
Writing in the context of the judiciary, Sulzberg is operating on the assumption that Roe v. Wade is sacred dogma to the Democratic Party. Roe is ostensibly an objective truth, the "boundary" that may never rightly be "pushed" in any way without causing pain to Democrats. "Relief for Democrats" comes when this sacred dogma is upheld by judges who agree with the Democratic Party that the Republicans' claim that life has sanctity is somehow suspect.
Exactly how far does this dogma extend? According to the Democratic Party platform, the "right" to abortion absolutely includes taxpayer-funding. Sulzberger ends with a quote from a Planned Parenthood official offering the shocking claim that the legal battle to end taxpayer-funding of abortion is "wasting taxpayer dollars".
But Peter B. Brownlie, president of Planned Parenthood of Kansas and Mid-Missouri, was upset despite the early legal victories.

"I find it irresponsible," Mr. Brownlie said, "that publicly elected officials are passing legislation that they should know is illegal and wasting taxpayer dollars going to court to defend things that are not defensible."
Defense of life might currently be characterized as a "GOP agenda" if the Republican Party platform's comparison to the Democratic Party platform is any indication. It would be a travesty, however, if this remains the case. Defense of life is not something that should be confined to the realm of any party's ideology. The paramount right to life should be defended at every time, and in every place, by everyone, regardless of party affiliation.
Though political ideologies, movements and parties may come and go, the dignity of all human life is a constant and objective reality that should be defended by all. Any movement which does not uphold the dignity of the human person is operating in illegitimacy on the point. Without the right to life, all other rights are meaningless.
Perhaps because most people still understand this basic truth, both of the major political parties in America lay claim, on some level, to defense of human dignity, but only one of these — the Republican Party — currently defends the unborn in an official capacity. Democrats would do well to embrace and promote the principle of the sanctity of life so that defense of life might be considered an American "agenda" rather than an "agenda of the GOP".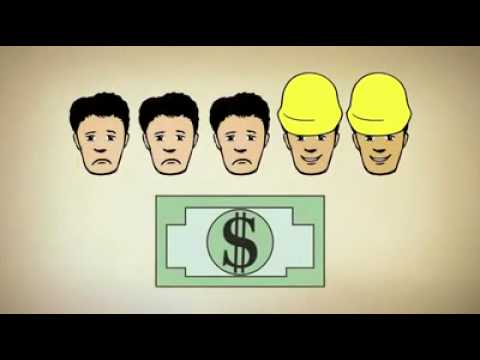 Hattip to Bookworm Room.  We are heading to debt repudiation both nationally and internationally, although I am sure that some euphemism will be used.  What this does to the global economy is anyone's guess, but I think at best we are looking at a prolonged recession\depression lasting at least a decade.  Long range however, I share the fundamental optimism expressed by Milton Friedman in the video below, if we are capable of understanding how we got into this mess and make the necessary changes to radically alter our course. Continue reading →
One question that pro-lifers often pose to pro-choicers is how can they reconcile permitting abortion while still prohibiting the murder of newborns?  To put it differently, what is the substantive difference between a newborn child and a child in the latter stages of pregnancy?  For that matter, what is the difference between an unborn child at any stage of development and a born child?  Evidently this logic hit a Canadian judge pretty hard and she recognized the contradiction in distinguishing the born from the unborn. Continue reading →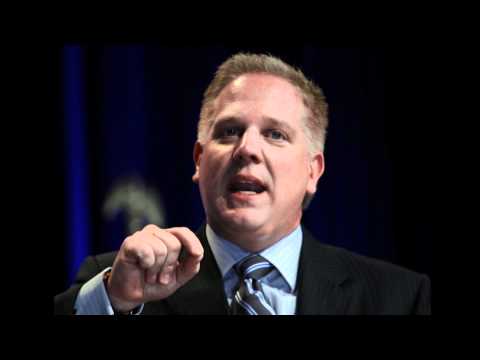 You know, sometimes I suspect there are forces within the Obama administration attempting to throw the upcoming presidential election race.  The most recent evidence of this is a truly Orwellian website, Attack Watch, at which Obama supporters can report unfair attacks on Fearless Empty Suit.  Go here to view the Attack Watch webite.  Sheesh, I hope the Obama campaign didn't waste much money on the design of this snitch site.  I guess they aimed for foreboding and hit silly.  I practically expect to hear the Imperial March theme from Star Wars.  Actually, I will supply that for your listening pleasure as you are perusing the site:

Continue reading →