Monthly Archives:
September 2011
I've been swamped the past two weeks, hence the delay in the rankings. I did have a huge realignment post lined up, but then Texas tried to play chicken with the Pac-12 and lost. As of now everyone is back to a holding pattern. The SEC and Big East have to move (the SEC to get to 14 and the Big East at least to return to the BCS-minimum 8). Who knows what will happen?
Thankfully, there is real football. Oklahoma, Alabama, and LSU have already established themselves as national title contenders. Wisconsin with a win over Nebraska could put themselves into that category this week. We'll see how Clemson & Va Tech pan out but the winner will likely win the ACC and be the conference's best hope for a national title. In the PAC-12, we're still waiting on stanford v. Oregon to see who will be the top dog, but Arizona St. is making a good case to win the South and play the spoiler role come December. With S. Florida's loss last night, it looks like the Big East is just going to be grateful to get its last (or second to last; no one's said when Pitt & Syracuse are leaving) BCS invite this year.
The Heisman is still a mess, though I note that despite the love LSU's defense has gotten its star Tyrann Mathieu gets no Heisman love. I understand QBs are shiny, but at some point doesn't a D guy deserve some real consideration even if he's not return KOs and INTs like Woodson? If not, let's have a defensive Heisman and acknowledge that the Heisman is really an offense-only award.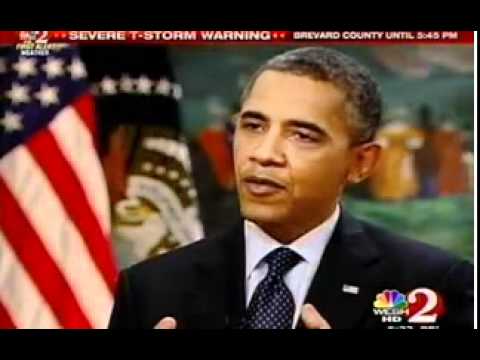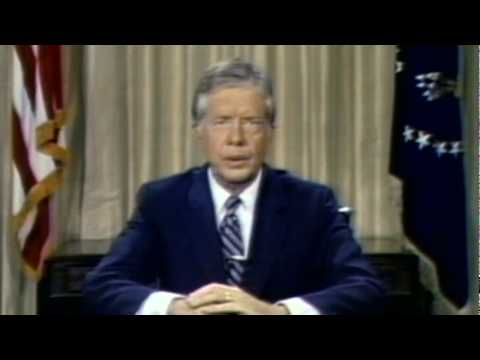 On July 15, 1979, after an abysmal time leading the nation, Jimmy Carter, worst President of the United States except for James Buchanan and the present incumbent, gave a speech in which he blamed the ills of the land on the American people.  The problems certainly could not be due to him and his wretched policies, they had to be the fault of everyone else.  The speech became known as the spiritual malaise speech, although Carter did not use the term malaise.
Hattip to Mrs. Darwin at my co-blogger Darwin Catholic's eponymous blog, for the following book meme questions:
1. Favorite childhood book?
American Heritage Golden Book of the Civil War
2. What are you reading right now?
Early Byzantine Historians; The Road to Disunion:   Secessionists at Bay;  A World on Fire;  Lincoln's Sword;  Bismarck:  A Life.
3. What books do you have on request at the library?
None.
4. Bad book habit?
Buying way, way too many as my basement library can attest.
5. What do you currently have checked out at the library?
 None.
6. Do you have an e-reader?
My I-pad is a surprisingly good e-reader.
7. Do you prefer to read one book at a time, or several at once?
 I have always read several books at a time.  I am a slow reader and a few pages from several books each day suits my pace.
8. Have your reading habits changed since starting a blog?
No.
9. Least favorite book you read this year (so far?)
A series on US Presidents I read through with my autistic son.  Even for a kid's series the research was abysmal.
10. Favorite book you've read this year?
A World on Fire, a comprehensive look at Britain's role in out Civil War, by Amanda Foreman, Phd from Oxford and mother of five young kids.
11. How often do you read out of your comfort zone?
Every day, mostly while browsing the net.
12. What is your reading comfort zone?
Science fiction, alternate history, fantasy, history and politics.
13. Can you read on the bus?
Presumably not, as I have difficulty reading in a car on the rare occasions when I am not driving.
14. Favorite place to read?
In bed.  A grand way to end the day.
15. What is your policy on book lending?
Open-handed.  I like to encourage people to read.
16. Do you ever dog-ear books?
Never, although my wife does, one of her few imperfections. Continue reading →
Whenever I see that someone has said something insanely stupid, I often check the source and try to dig deeper to make sure there's not more to the story than meets the eyes.  So I was initially skeptical when I heard that Governor Bev Purdue said the following:
"You have to have more ability from Congress, I think, to work together and to get over the partisan bickering and focus on fixing things. I think we ought to suspend, perhaps, elections for Congress for two years and just tell them we won't hold it against them, whatever decisions they make, to just let them help this country recover. I really hope that someone can agree with me on that. The one good thing about Raleigh is that for so many years we worked across party lines. It's a little bit more contentious now but it's not impossible to try to do what's right in this state. You want people who don't worry about the next election."
Surely she can't be serious.  A sitting governor could not possibly be advocating the suspension of elections, could she?
Well her team went into immediate spin mode and claimed that she was just exaggerating.
Later Tuesday afternoon, Perdue's office clarified the remarks: "Come on," said spokeswoman Chris Mackey in a statement. "Gov. Perdue was obviously using hyperbole to highlight what we can all agree is a serious problem: Washington politicians who focus on their own election instead of what's best for the people they serve."
Only she wasn't exaggerating, she was being sarcastic. Continue reading →
I am not an economist, and I don't claim to have anything close to useful knowledge in the area.  However, like many areas in which I have little knowledge, I find that I have lots of question.  Economics is a particularly interesting field in that two "experts" can examine the same problem and come up with solutions that seem diametrically opposed.  I put "experts" in quotes because I sense that the discrepancy of opinions lies more in politics than it does in the discipline itself.  By its very nature, the science of economics intersects the arena of politics, hence the phrase "economic policy."  The down side of this is that even the "orthodox" positions, those on which nearly all economists agree, can be colored for political purposes.  In general, it seems that any social science has something of this.  For whatever reason, the "hard" sciences produce less public controversy.  Perhaps this has to to with the relative ease of experimentation in the hard sciences when compared with the social sciences.  Perhaps it has to do with the fact that the social science have as their subject the human person, which by nature cannot be reduced to overly rationalistic or mechanistic behavior.  Not being an expert in either hard sciences or social sciences, I can only speculate.
Yet despite my near total lack of experience and absolute total lack of expertise, it strangely enough doesn't seem to hinder me from thinking about paradoxes in the field, or at the very least "perceived" paradoxes.  One such paradox that has kept me up at night, (well, let's not go that far), is the obsession that political economics has with using GDP/GNP for measuring the health of the nation's economy.  Now, let's not go off the deep end here; I am not saying to toss the measure out the window altogether.  But consider the following relatively useless mental exercise.*
We all have household tasks to perform: mowing the lawn, washing the dishes, cooking meals, even watching our children.  We do perform these tasks willingly, and no one pays us to perform them.  The services themselves don't contribute to the GDP.  Now, one day, my neighbor and I become concerned about the GDP and decide to do something to help it out.  We agree to take some of these services, say mowing the lawn and washing the dishes, and hire each other to do them.  I pay him $20 to mow my lawn and an additional $30 to wash my dishes every week.  Thus, I am hiring him for $50 a week, or $2600 per year.  Now, let's be honest, with five kids, I can hardly afford to pay someone to do these menial tasks for me, so I get my neighbor to agree to pay me $50 per week to mow his lawn and do his dishes, coincidentally just enough to cover my new annual $2600 expense.  In total, we have collectively contributed $5200 per year to the GDP.  Yet our lives have not changed in the least, neither in income or standard of living.  Further, our workload has not really changed at all.  Yet we have now contributed to the GDP.
To make the mental exercise even more absurd, after a month of doing this, we decide that it is a real inconvenience.  My neighbor simply doesn't want to walk across the street to mow my lawn and do my dishes.  However, he doesn't want to give up his new-found $2600 profit.  He decides to subcontract this work out to a poor soul who will be willing to do the work for half the price, $1300.  That poor soul ends up being me.  In other words, I am paying my neighbor $2600 a year to mow my lawn and do my dishes, and he in turn is paying me $1300 to do this work for him.  I, in turn, play the same game with him.  He pays my $2600 a year to mow his lawn and do his dishes, and I hire him for $1300 a year to do his own work.  The net result of this is as follows.  We have added $5200+$2600 = $7800 a year to the GDP, yet the net change to my fiscal situation is $0 (likewise for my neighbor), and the net change in my workload is 0.  (I am mowing my own lawn and doing my own dishes, just like I was before we had our brilliant idea.)
To exaggerate this even further, because we have now become obsessed with our own brilliance, my neighbor and I decide to up the ante by multiplying all of our payments by 1,000,000.  (Of course, we will have to take out loans for this, but once the banks recognize our raw intelligence and entrepreneurial spirit, they will be fighting to give us loans.)  We have now contributed to the GDP $7,800,000,000, or 7.8 billion dollars, all for mowing our own lawn and doing or own dishes.
While I am admittedly unclear on the exact accounting of such an experiment (for instance should the subcontracting fees be deducted from the profits), something of this already exists when trying to compare the GDP in the United State over long periods of time.  In the last two-hundred years, the GDP in our county has grown enormously, yet the figure overstates the growth in production over the that time period.  Two-hundred years ago, far more people (most people?) produced their own food and many of their own possessions (clothing, etc.).  As self-produced, these activities and products were "off the ledger" of the GDP, so to speak.  Perhaps the biggest change came when many women moved from the home into the workforce.  Activities once done for no monetary exchange were now part of the GDP calculation: housekeeping, child care, cooking, etc.  The affect of this was essentially one of accounting: much of this activity moved from "off the ledger" to "on the ledger."  The activity itself didn't necessarily change, nor did the production of goods and services (yes, this oversimplifies the situation), yet the GDP was grossly affected by the accounting move.
The same sort of game can be played with unemployment rates.  The unemployment rate is calculated by dividing the number of unemployed individuals by the size of the labor force.  An "unemployed individual" is defined as someone who is not currently working by is willing to work for pay.  In the midst of our recession/double-dip-recession/ whatever-the-experts-are-calling-the-current-situation, no number has been tossed around the news media more than the unemployment rate.  However, this number is just as easily manipulated.  For instance, let's take every household in which one of the two parents stays home decides simultaneously, "I want a job."  All of a sudden, even though the financial situation of the country has not changed, the unemployment rate goes through the roof.
On the other hand, suppose every one of these parents decides to engage in a deal such as between me and my neighbor.  Maybe they decide to pay each other to watch their own children for the day.  Now we have the opposite effect: the unemployment rate goes down.
In the interest of attempting some sort of pseudo-rational analysis, I suppose that these numbers are not entirely absurd if only because people don't act in ways proposed by my two mental exercises.  Nevertheless, it does make one question how much stake we put into a system that relies almost solely on quantifying economic behavior, which is essentially human behavior.  I want to be careful here to once again separate the discipline of economics from the politics of economics.  I cannot in good conscience speak for a discipline of which I have so little experience, but I can speak to the way in which numbers such as GDP and unemployment rate are used (and abused?) by the news media which makes its way into my living room.
In the interest of giving the discipline itself the benefit of the doubt, I will assume that it has as its goal to both measure and increase the well-being of citizens.  (Actually, does not every discipline have this as a sort of telos, each with its own methodology?)  If so, should not the measure of economic well-being somehow take into account how well the beings actually are?  And surely this is a larger question than one of just exchange of dollars and cents.
Further, even if the discipline limits itself to the question of economic well-being (however that is defined), surely the two mental experiments show that the current methods are not at all adequate, despite their preferential treatment in popular conversation.  I have a sneaky suspicion that respectable economists realize this in their theoretical work, yet because it is theoretical and altruistic (I use that word as a compliment), the message is drowned out in the overly-pragmatic popular press which likes to grab on to easily digestible but often misunderstood or misused measurements such as GDP and unemployment rate.
In the current climate in which we find ourselves, there seems to be an inherent contradiction in terms.  More than any other time in my short history, folks are talking about not spending money, about being responsible with their finances.  In short, people are quite concerned about being economical with their resources, financial or otherwise.  Yet according the measure such as GDP and unemployment rate, acting in a way we deem "economical" is one of the most un-economic things we can do.  I speak here not form the level of an individual consumer, for the act of "not spending" often involves investing, even if it be in something as simply as a savings account, which by any measures grows the economy.  As a good friend wrote to me, "Rather than focusing on wisdom, responsibility, and prudent management of resources, the popular discussion focusses single-mindedly on improving questionable measures of national well-being;  As a result, gimmicks rule the conversation and common-sense gets lost in the commotion."**
I beg you not to misconstrue my point – I am not suggesting that there is no place for numerical measures in the life of the economy.  I am not even saying that there is no place for the specific measures of GDP and the unemployment rate.  Rather, I am suggesting that such measures not "rule the conversation."  The conversation should instead be ruled by solid philosophy.  And as a good Aristotelian, I suggest we begin with the highest ideas, such as the "happy life", or "fulfillment."  Rather than measuring raw dollars and percent growth in spending/income, perhaps we should be thinking about how fulfilled people are, how much closer (or farther?) are they from being "fully human", and how economic policy can work to bring about the "happy life".  Did not the philosophers of old define a good society as one in which the greatest number of individuals are able to achieve their telos as human person?  Surely economic measures and policies should keep the proverbial end in sight if they are to be anything that remotely resembles a success?
Soap box abandoned.
*  This exercise was not of my own creation.  It is a modified version of a situation describe by Joseph Pearce in Small Is Still Beautiful: Economics as if the Family Matters.
**  I am highly indebted to Bill M. for reviewing this post for me.  Unlike myself, Bill actually does have some background in economics, and my ideas, while more than likely still flawed, are at least clearer because of his input, much of which made its way into the final version.  In some cases, I have used his wording.  Nevertheless, any errors in perception or thinking are still mine and mine alone.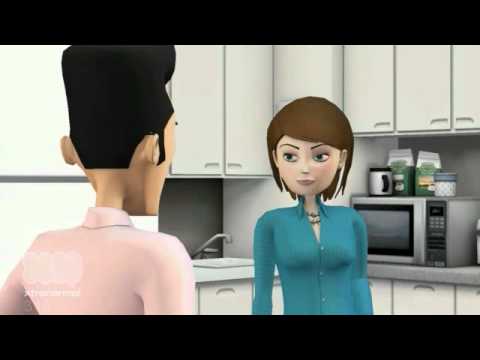 Top Ten Reasons Why Social Security is not a Ponzi Scheme:
1.  Ponzi scheme participation is voluntary, unlike Social Security where participation is mandatory for most citizens.
2.  Ponzi scheme participants usually receive brightly colored reports telling them how much illusory interest their investments are earning.  Social Security participants make do with drab annual reports.
3.  When a Ponzi scheme goes bust the perpetrators can be sued for damages.  Good luck suing the Feds after Social Security goes belly up!
4.  Participants in a Ponzi scheme do not lose their claim against the perpetrators upon death, unlike people who die prior to receiving a check from Social Security.
5.  Ponzi schemes usually have few to no solid assets that can be seized by participants.  Social Security has endless IOUs signed by Uncle Sam.
Continue reading →
As others have noted, the United States Catholic Conference of Bishops has now weighed in.
In an "urgent" call to action bulletin insert, the USCCB called the new federal regulations proposed by Health and Human Services' (HHS) Secretary, Kathleen Sebelius, a potential "unprecedented threat to individual and institutional religious freedom."  The bulletin insert also included the URL of a page on the USCCB website that allows an individual to send an email message to Ms. Sebelius protesting her proposed regulations as well as a page containing the comments the USCCB has submitted to HHS.  Under the proposed regulations, the USCCB claims that Jesus would not qualify for a religious exemption.
In this digital age, perhaps this is how the nation's Catholic bishops can best motivate their flock to act, as President Obama would say, by "taking off the bedroom slippers and putting on the marching boots" to join in fighting this potential unprecedented threat.
But, should Catholics be optimistic?
After all, for all of the USCCB's "dancing with wolves," what has its approach achieved with the Obama administration?
Some facts:
The White  House has moved away from upholding the 1996 Defense of Marriage Act that defined marriage at the  Federal level as the union of a man and a woman, and bolstering the rights of  states not to recognize same-sex unions performed elsewhere.
The end of the "Don't Ask, Don't Tell."
And, now, the Sebelius' regulations that include contraceptives and abortofacients.
Perhaps this "behind-the-scenes, make nice" approach to negotiating with the Obama administration is wrongheaded.
Why doesn't the USCCB come forward into the public arena—using cable television and talk radio venues—and challenge those, like Ms. Sebelius and those who hold her definition of "Catholic," to defend how it is possible as Catholics to propose federal regulations that are antithetical to Church teaching?  Should catechizing the nation not be the USCCB's first priority?
"Taking the case to the public" undoubtedly would allow the USCCB to educate the public.  At the same time, it might also generate greater attention and respect for Church teaching as well as put more boots on the ground.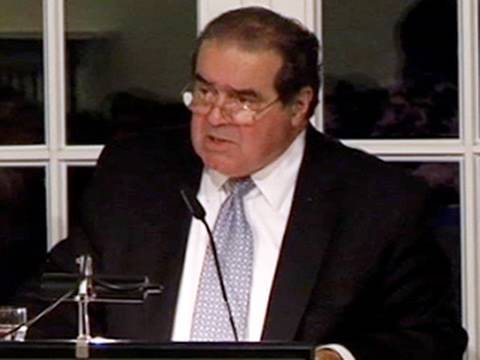 I think Justice Scalia is right on target regarding his comments on the difficulty inherent in judges attempting to apply natural law in this country.  Natural law, as a legal concept to be used day to day by judges in the cases before them, only works if people are in agreement on basic morality.  Then a law writ by God on the hearts and minds of men and true for all times and true for all places is possible of discernment in application to particular cases.  Such a civilization Western Europe enjoyed from around 1000 AD to the time of the Reformation.  Our time bears little relationship to that period in history.  Now we live in a time of moral chaos, where even the right to life of an unborn child is denied by law.  In such a time of moral collapse, giving to judges the power to make determinations based on natural law is simply giving them the power to make it up as they go along, even more than they not infrequently do currently.  Bad enough results obtain when judges are supposedly bound by the text of written constitutions.  Give them a warrant to use something as vague and amorphous as natural law, and the results are completely predictable. Continue reading →