Monthly Archives:
August 2011
The Cross & Eagle Awards (C&EA) will be honoring a true legend in Catholic Blogosphere history.
To qualify even for consideration you need not only be talented in writing and knowledgeable about our Catholic faith, you need to write often.  That is the kicker.
Many a Catholic blogger has stopped blogging due to an increase in the family unit, new job, blogging fatigue, carpal tunnel affliction, and even death.  And that's just a short list.
This particular blogger didn't allow a growing family nor inclement weather stop him.  Not even a beard that has gotten out of control has slowed down this convert.
Being a warrior for Christ, he is horizontally integrated in various forms of media battling heresy and anti-Catholicism in it's many forms as well as educating the faithful and non-Catholic in our rich and long Catholic Tradition.
Even when his template was no longer supported or his antiquated version of blogger, he stayed the course, WordPress be damned!
Don't know who this character of the Wild, Wild Web is?
Here is only a sample of the many publications he writes for online:
Crisis Magazine, National Catholic Register, Catholic Exchange, Inside Catholic, and a whole lot more.
I am happy to present the 2011 Cross & Eagle Award for the Most Prolific Blogger in the Catholic Blogosphere to. . .
I'd like to announce a new Catholic website targeted for Young Adults:
VirtuousPla.net will be providing Catholic perspectives on every topic that matters to young adults–life, religion, relationships, and fun.
We have gathered 30 of some of the brightest young adult Catholics in the world that are already providing insightful articles ranging from current events to poetry.
Please click on the pic above or click here to see what it's all about!
The continuing Cross & Eagle Awards (C&EA) is breaking new ground by honoring a non-Catholic blog today.
No, no, no, I will no longer entertain any submissions for the National Catholic Reporter, The Tablet, U.S. Catholic,  or America Magazine for this award.  This is a serious category and I will not tolerate such ornery suggestions.
Where were we, ah yes. . . there are a few notable exceptions to our separated brothers and sisters in Christ in the Protestant Blogosphere.
VirtueOnline, Mere Comments, and yes Get Religion come to mind.
But the winner of this rapidly-becoming prestigious award does more than be almost Catholic, he actually defends Catholic Church teaching when under assault from the world.  That cannot be said for some aforementioned "Catholic" blogs.
As much as this particular blogger reads like a solid orthodox Catholic blog, he is resistant to put his swim-trunks on to jump the Tiber.  Yet he is able to show to the world, more so than his state's motto, that timeless Truths always lead back to the Church that Jesus established with Saint Peter as its Rock.
His wit is quick and his humor dry and to the point, he certainly reflects his proud patrimony he inherited from Canterbury.
I am happy to present the 2011 Cross & Eagle Award for the Most Catholic Non-Catholic Blog in the Catholic Blogosphere to. . .
Columnist John Kass, the only good reason to ever read the Chicago Tribune, speculates that Obama is ready for his "Killer Rabbit" moment.
Anyone who thinks Obama is safe from a rabbit attack has forgotten what happened to President Jimmy Carter In 1979. Carter was attacked by a swimming rabbit, and the subsequent "Killer Rabbit" stories helped destroy his presidency. It led to the election of Republican Ronald Reagan in a landslide and an unprecedented economic revival.
There are eerie similarities. Like Obama, Carter was at that point where he was constantly viewed as weak and ineffectual. His fellow Democrats had lost patience with him. Liberal writers who once fawned on him had turned against him.
And like Obama, Carter foolishly left the White House for a "vacation." Carter went home to Georgia for some fishing. Once his canoe hit the water of a pond, a terrible thing happened. A rabbit swam near with anger in its eyes. Continue reading →
The Catholic News Agency reported a few days that Michael Voris and his RealCatholicTV operation were facing some issues. First, it appears that the organization has failed to maintain its nonprofit status despite possibly promising such status to potential donors. Second, it appears that his right hand man Simon Rafe has written some questionable sexual-themed fiction, which Rafe has since taken down and apologized for.
Several bloggers, most notably Mark Shea and the Anchoress, have stated that this is a non-issue. To some extent they're right. I don't blame Voris for being confused by the myriad regulations surrounding the maintenance of non-profit status and having a friend who sins simply you have a friend.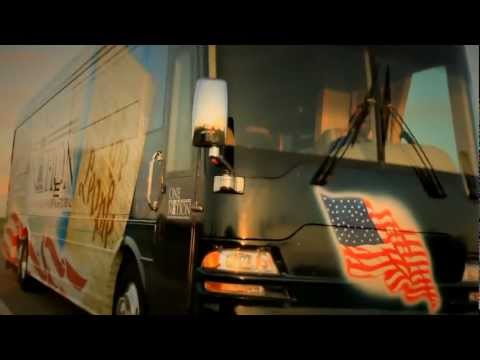 Based upon the above ad, and other signs, I think it is clear that Sarah Palin is going to run for President.  I have two modest predictions to make if she does get in:
1.  She will win the Republican nomination.
2.  She will beat Obama decisively in the general election, gaining over 300 electoral votes.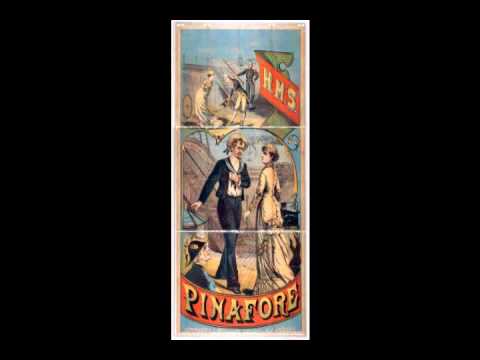 Something for the weekend.  The First Lord's Song from Gilbert& Sullivan's HMS Pinafore, a satirical look at how political hacks filled important positions they were completely unsuited for.  With around 40% of Congresscritters members of the legal profession, and I believe some eight cabinet level officers, the song remains topical.
Hattip to Ed Morrissey at Hot Air.  I guess some public schools must not be quite clear on the First Amendment.  Jerry Buell is a 22 year veteran social studies teacher at Mount Dora high school in Florida, and he was teacher of the year for his school district in 2010.  However, after offending the gods of political correctness, he will not be in the classroom when school begins this year.  On July 25, 2011 he posted these comments on his Facebook page:
"I'm watching the news, eating dinner when the story about New York okaying same-sex unions came on and I almost threw up.  And now they showed two guys kissing after their announcement. If they want to call it a union, go ahead. But don't insult a man and woman's marriage by throwing it in the same cesspool of whatever. God will not be mocked. When did this sin become acceptable?"
"By the way, if one doesn't like the most recently posted opinion based on biblical principles and God's laws, then go ahead and unfriend me. I'll miss you like I miss my kidney stone from 1994. And I will never accept it because God will never accept it. Romans chapter one."
The school district suspended Buell because they are afraid that a homosexual student might be frightened or intimated by him.  Go here to see a video report of this farce.
By now roughly 20 times more people have seen the clip below than when it originally aired on the Keith Olbermann Show.  Yes, Keith Olbermann has a show again.  It runs on a channel called Current TV.  It's basically a cable access channel gone national.  Keith had political philosopher Janeane Garofalo on his show to discuss the Tea Party movement, and she uttered these sage remarks about Herman Cain.
For those of you who don't feel like watching the clip, here's a transcript of the relevant portion.
Garofalo also said successful businessman Herman Cain is either being paid to run or is suffering from Stockholm syndrome because he is a "person of color" running as a Republican in the party's presidential primary.
When I was 12 or so, my father picked up a newly released album of World War One music entitled, after the most famous American song of the war, Over There. It is now long out of print (though still occasionally available used). As is sometimes the case with highly singable songs one heard as a youth, several of these songs had been on my mind lately, and so when the breakdown of the dishwasher the other night set everyone to washing and drying dishes, I put it on and we sang along to the oddly cheerful songs inspired by one of the world's darker interludes.
"Over There", written in 1917 by George M. Cohan (I didn't like the historical versions I found on YouTube as much, so I made my own with the Feinstein rendition of the song.)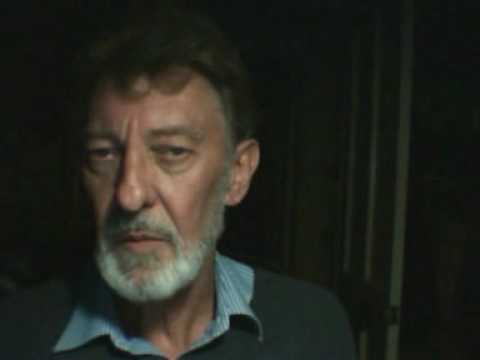 The sixth in my ongoing series examining the poetry of Rudyard Kipling.   The other posts in the series may be read here, here , here , here and here.
Kipling is usually regarded, and often dismissed, as the poet laureate of British Imperialism.  A close examination of his poetry and stories reveals a good deal more complexity than that.  A prime example of this is Kipling's poem Gunga Din, written in 1892:
You may talk o' gin and beer
When you're quartered safe out 'ere,
An' you're sent to penny-fights an' Aldershot it;
But when it comes to slaughter
You will do your work on water,
An' you'll lick the bloomin' boots of 'im that's got it.
Now in Injia's sunny clime,
Where I used to spend my time
A-servin' of 'Er Majesty the Queen,
Of all them blackfaced crew
The finest man I knew
Was our regimental bhisti, Gunga Din.
He was "Din! Din! Din!
You limpin' lump o' brick-dust, Gunga Din!
Hi! slippery hitherao!
Water, get it! Panee lao!
You squidgy-nosed old idol, Gunga Din."
The American Catholic (TAC) GOP Poll will be accepting votes until tonight, so if you haven't voted, now is the time.
Thus far former Pennsylvania U.S. Senator Rick Santorum is still leading with 23% (up 1 point since Wednesday) of the vote followed by Texas Governor Rick Perry with 17% (down 2 points since Wednesday) of the vote.