Monthly Archives:
August 2011
With the resignation of Steve Jobs as CEO of Apple Corporation, it seems timely to revisit a classic piece of prose from Umberto Eco.  Many have seen this, some have not.
For my own part, I have always been an Apple guy at heart.  My family's first computer was an Apple IIGS, purchased in 1986, retailing at just under $1000.  My first personal computer was a Power Macintosh 5260 during my Freshman year at college.  (By the way, had I taken my $2000 and invested it into Apple stock rather than buying the computer, it appears that the stock  today would be valued over $100,000.)   Shamefully, I admit that I went through a three year stint on a Sony Vaio that I obtained as a gift.  To this day I still question the decision that a free PC was better than a paid-for Apple.  Nevertheless, I returned to Apple when the Vaio crashed and burned, and needless to say, Steve took me back with open arms and a big smile of forgiveness.  Yes, folks, I am a revert.
Umberto Eco wrote "The Holy War: Mac versus DOS" on September 30th, 1994, for the Italian weekly publication Espresso.  I altered his title in my post as we are seemingly past the point where the three letters D-O-S mean anything to the average consumer.  His piece, however, is brilliant, and confirms what I have always suspected.  Moreover, with the stepping down of Apple's "pope" and the "election" of his successor, Tim Cook, the nostalgia of this article that I read years ago was fueled by its recent mention by Whispers.  (Yes, I am well aware that I am taking the analogy entirely too far.)  Enough of all that, though.  Without further delay … Umberto Eco:
The Holy War: Mac versus DOS

by Umberto Eco

Friends, Italians, countrymen, I ask that a Committee for Public Health be set up, whose task would be to censor (by violent means, if necessary) discussion of the following topics in the Italian press. Each censored topic is followed by an alternative in brackets which is just as futile, but rich with the potential for polemic. Whether Joyce is boring (whether reading Thomas Mann gives one erections). Whether Heidegger is responsible for the crisis of the Left (whether Ariosto provoked the revocation of the Edict of Nantes). Whether semiotics has blurred the difference between Walt Disney and Dante (whether De Agostini does the right thing in putting Vimercate and the Sahara in the same atlas). Whether Italy boycotted quantum physics (whether France plots against the subjunctive). Whether new technologies kill books and cinemas (whether zeppelins made bicycles redundant). Whether computers kill inspiration (whether fountain pens are Protestant).

One can continue with: whether Moses was anti-semitic; whether Leon Bloy liked Calasso; whether Rousseau was responsible for the atomic bomb; whether Homer approved of investments in Treasury stocks; whether the Sacred Heart is monarchist or republican.

I asked above whether fountain pens were Protestant. Insufficient consideration has been given to the new underground religious war which is modifying the modern world. It's an old idea of mine, but I find that whenever I tell people about it they immediately agree with me.

The fact is that the world is divided between users of the Macintosh computer and users of MS-DOS compatible computers. I am firmly of the opinion that the Macintosh is Catholic and that DOS is Protestant. Indeed, the Macintosh is counter-reformist and has been influenced by the ratio studiorum of the Jesuits. It is cheerful, friendly, conciliatory; it tells the faithful how they must proceed step by step to reach — if not the kingdom of Heaven — the moment in which their document is printed. It is catechistic: The essence of revelation is dealt with via simple formulae and sumptuous icons. Everyone has a right to salvation.

DOS is Protestant, or even Calvinistic. It allows free interpretation of scripture, demands difficult personal decisions, imposes a subtle hermeneutics upon the user, and takes for granted the idea that not all can achieve salvation. To make the system work you need to interpret the program yourself: Far away from the baroque community of revelers, the user is closed within the loneliness of his own inner torment.

You may object that, with the passage to Windows, the DOS universe has come to resemble more closely the counter-reformist tolerance of the Macintosh. It's true: Windows represents an Anglican-style schism, big ceremonies in the cathedral, but there is always the possibility of a return to DOS to change things in accordance with bizarre decisions: When it comes down to it, you can decide to ordain women and gays if you want to.

Naturally, the Catholicism and Protestantism of the two systems have nothing to do with the cultural and religious positions of their users. One may wonder whether, as time goes by, the use of one system rather than another leads to profound inner changes. Can you use DOS and be a Vande supporter? And more: Would Celine have written using Word, WordPerfect, or Wordstar? Would Descartes have programmed in Pascal?

And machine code, which lies beneath and decides the destiny of both systems (or environments, if you prefer)? Ah, that belongs to the Old Testament, and is talmudic and cabalistic. The Jewish lobby, as always….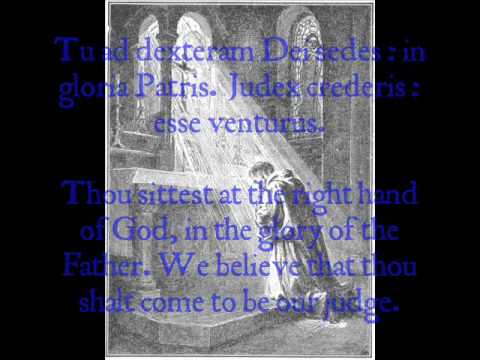 Something for the weekend.  Te Deum (To God) sung by the Benedictine monks of Saint Maurice and Saint Maur.  A song sung by Catholics in moments of triumph and thanksgiving, it was probably written by Saint Nicetas in the late Fourth century or early Fifth century.
One of the swear words common since Vatican II in the Catholic Church is triumphalism.  We are to avoid it at all costs, and it is a bad, bad thing.  In a small way this makes sense.  The Church is both a divine and a human institution.  As a divine institution the Church is always victorious and triumphant as result of the Triumph of the Cross, and proceeds serenely through time and eternity.  As  a human institution the Church consists of we sinful individuals here on Earth, and meets with victories and defeats as she seeks to spread the message of Christ, often on very stony fields indeed.  To view the Church here on Earth through rose colored glasses and to assume that simply because the ultimate victory will be claimed by the Church against the Gates of Hell that all is well within the Church is to mistake the Church Triumphant for the Church Militant.
Hurricane Irene is aimed at the East Coast and now maybe people in the Northeast are trying to figure out what to do about it. I figured a guide written by someone who's lived in hurricanes might be useful .
What are the Dangers?
For all dangers, it's worse on the east side of the "eye" because hurricanes move in a counter-clockwise direction. By the time the wind and rain hit the western side, much of the punch is gone having been used up.
Wind: This is the danger that measures the strength of hurricanes. How much damage it can do depends on what it has to work with. For homeowners, the threats are numerous. There is debris flying around, such as patio furniture, plant pots, etc. This stuff has the potential to break windows, which can lead to serious damage inside the house (b/c the rain and wind will get in).
However, the more likely damage is to roofs and trees. My guess is that roofs in your area aren't built up to the codes they are in LA, so you'll lose plenty of shingles (these shingles and the tacks & nails they contain will litter the roadway, so be careful driving afterwards. Likely you'll get a flat so be prepared for that). You could have more serious damage:
That would be the roof of my apartment after Hurricane Gustav. The jerk making the thumbs-up sign would be me.
The other danger wind causes is falling trees. Yes, trees provide nice shade which keep down energy bills in the summer, but trees in these storms are nothing but logs waiting to be pushed over. Branches over houses can get knocked off and crash into the house, if not the tree itself. If you haven't been making sure your tree is still alive and healthy…well, now if probably too late. If you know a tree is dead and have the time to cut it down, that's probably a good idea.
Storm Surge: This only applies to those living on the coast. How far from the coast depends on the hurricane's strength at landfall, but this is the most powerful part of the storm. It'll wipe out floors or entire houses depending on its size. Essentially, storm surge is the wind pushing the waters, so that it's frequently described as a wall of water coming at you.
Flood: Although this is a bigger fear for New Orleans, you'll still have to deal with. Chances are you just lose your carpet, but if the water sits you may have to replace the drywall in your house. That is not fun, especially if you don't have flood insurance, which most people don't have.
Other concerns:
When things flood, animals get displaced, so you have to watch yourself for snakes and other creatures, especially in the flood water.
Chances are you will lose power. How long depends on the damage to the area, your type of power grid, and where you are on that grid. You'll find out that if you're close to businesses, you'll get power back faster. If your area has underground power, you have a good chance of keeping it but overhead wires are likely going to be blown over or knocked down by falling tree branches.
Looting: likely not an issue, but if the damage disrupts the police department (specifically by making roads impassable due to water or debris) it will happen. This is more of a concern for business owners. Fire protection is also hindered due to low water pressure and again roads.
FEMA & Insurance co. They suck. No two ways about. Judging by the handling of BP, the Obama administration is even worse than the Bush in this area. The only thing that it's in their good hands is your money. While some insurance companies are reasonable, sometimes they're not.
How to prepare:
Evacuate: if the government is telling you to get out, it's probably because of the storm surge. If power could be out a while and you have small children, you might want to take a trip to grandma's house. Bring about a week's worth of clothes because you don't know how long it will be before they start allowing people back into the area.
Canned food, water, batteries, flashlights, other necessaries: remember, power is likely out and cooking is not an option (gas may still be there, but gas lines could be broken so you can't count on that). BBQ is a possibility, but not during the storm (this should be obvious. it's not apparently).
Entertainment. You're going to be sitting in the dark without A/C with no TV, Internet, phones, etc. You may have to talk to your family. Board & card games are the best options; books won't work too much. If you have a laptop with a good battery, charge that up (charge up all your stuff to be honest) and use it as a DVD player. If this sounds terrible to you, you can buy a generator but they can be expensive and dangerous (every storm someone puts a generator inside and it either it catches fire or the people die from carbon monoxide poisoning).
Gas up the cars: some pumps don't work without power, so you need to do this before the storm.
Hurricane Party: You may think I'm joking, but there's a reason New Orleans has made this famous. You can't do anything at this point to stop it (other than pray). Alcohol is a must, such as the hurricane drink. If you're adventerous, you can go outside during the beginning stages of the storm and play frisbee or football. You can go instead when moving becomes difficult.
The important thing is to have a good attitude. Everyone's in the same boat, and chances are you'll get to meet and deal with people you don't usually get to. New Orleans ended up a stronger city after the storm because everybody went through the pains together. Complaining does no one any good.
So those are some quicks tips from Louisiana. Glad to help y'all out. But if the next time a hurricane is pointed as us, you Yanks could refrain from questioning why New Orleans ought to be rebuilt, we'd much appreciate it. Enjoy your hurricane party!
Imagine you lost your mother, after an illness, at the hospital. In as much as any death is easy, hers is… and then it starts.
Months later, after much legal fighting, they finally give you her mortal remains– a couple of tissue samples in little boxes, kept behind the secretary's counter for when you came in to get them for a proper burial. You're handed the shoebox and told to sign here, here and here, be careful, those are bio waste.
Horrifying, isn't it?
How about this: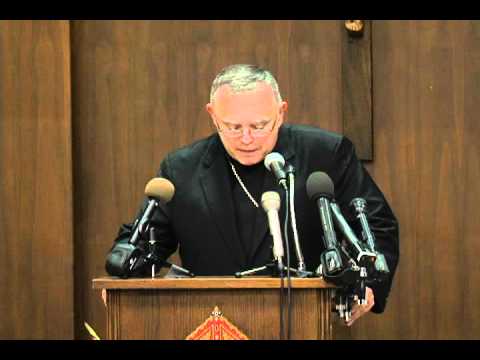 One of the most irritating aspects of life for faithful American Catholics over the past several decades has been how quiet most of our bishops have been in the face of outrageous attacks on the Church.  Too many of our bishops have acted as if they had their spines surgically removed upon consecration.  Fortunately there have always been a handful who have been willing to speak out and suffer the media attacks that then ensue, along with the ambushes of heterodox Catholics frequently eager to lend a hand to anti-Catholics in their ceaseless war against the Church.  One of the more outspoken bishops is Archbishop Charles J. Chaput, who has never been afraid to proclaim the truth, and to do so eloquently.  He is at it again over at First Things.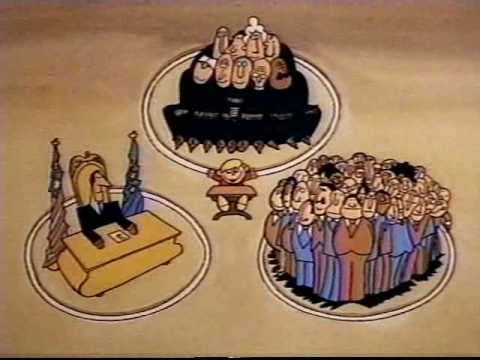 Well, I must say that whenever I have had involvement with government on the state or federal level, I have thought that a circus was surely running things!
The French author and philosopher Montesquieu, leaning heavily on Aristotle and the Greek historian of the Roman Republic Polybius, in his The Spirit of The Laws (1748) helped popularize the notion of a mixed government: executive, legislative and judicial, providing a safeguard to liberty.  As our history has shown, it is hard for the components to stay in balance.
Continue reading →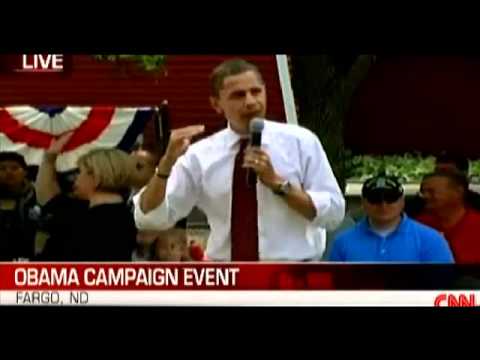 Hattip to Instapundit.   One chart.  No other commentary is needed.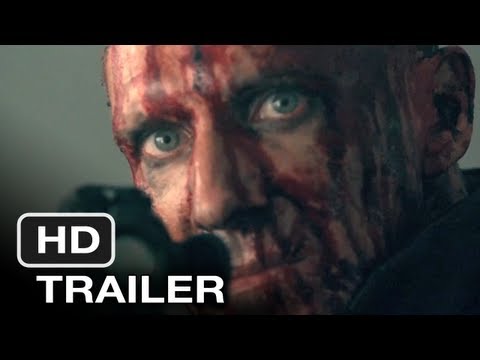 Though the great houses love us not, we own, to do them right,
That the great houses, all save one, have borne them well in fight.
Still Caius of Corioli, his triumphs and his wrongs,
His vengeance and his mercy, live in our camp-fire songs.
Thomas Babbington Macaulay
The above film is being released on December 2, 2011 here in the US, and I am greatly looking forward to it.  Coriolanus is one of Shakespeare's plays that is not performed as regularly as other plays of the Bard, which is a shame, because it is a powerful play about love and hate.  Gnaeus Marcius is a Roman patrician who fought in Rome's wars shortly after the expulsion from Rome of the last of the Tarquin Kings and the foundation of the Roman Republic, conventionally dated at 508 BC.  Our ancient sources in regard to his career are plentiful, including Dionysius of Halicarnassus, Livy, Appian and Plutarch.  Unfortunately these writers wrote 450-600 years after the time of Coriolanus, and early Roman history is almost impossible to distinguish myth from fact.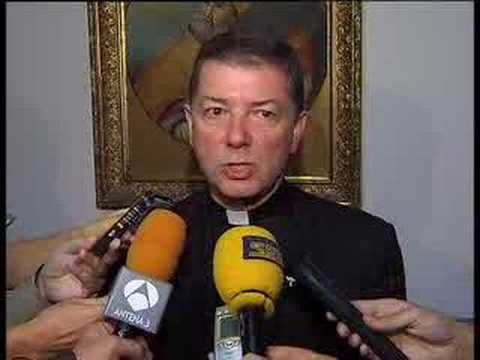 On Sunday I received a request from a Catholic blogger for my suggestions for readings in regard to the Spanish Civil War, a subject which I have always found fascinating.  Here is my response:
The go to man on the Spanish Civil War is Stanley Payne.  He has been writing on the conflict since the Fifties.  He interviewed many of the leaders of the various factions in the Fifties, Sixties and Seventies.  Originally a man of the Left, I think it would be fair now to call him a conservative, but what he is above all is a first class historian.