Monthly Archives:
July 2011
"Happy would I be if I could sacrifice for God what Custer threw away to the world."
Bishop Martin Marty
During his approximately 59 years on this Earth it is probable that the Sioux chieftan Sitting Bull met only one white man he trusted implicitly:  Martin Marty.
Marty was born on January 12, 1834 in Schwyz, Switzerland to a shoemaker and his wife.  Gifted scholastically, he attended the Benedictine school attached to Einseideln Abbey.  Upon graduation he entered the novitiate, taking his final vows in 1855 and being ordained a priest a year later.  It is quite likely he would have remained at the abbey for the remainder of his life, "of the world forgetting, and by the world forgot",  except that in 1860 his abbot ordered him to take over a disobedient and debt-ridden daughter house of the abbey in Saint Meinrad, Indiana.  He performed a minor miracle in restoring the morale and faith of the monks at the abbey at Saint Meinrad and brought it back to fiscal solvency.  The abbot decided that he was doing such a good job that he should stay where he was in America.  In 1870, the Saint Meinrad Abbey achieved independent status by a Papal decree of Pius IX with Father Marty as the first abbot.  It continues in existence to this day as an abbey and a seminary. Continue reading →
The past couple weeks I posted a summary and brief commentary on an address given by Francis Cardinal George at the Library of Congress in June of 1999.  While it didn't spark that much debate, several people have written to me asking if I could upload the document, which appears to be absent from the internet as it stands.  (Yes, it is hard to believe, but there are some things that are not yet on the internet.)  I was, and still am, apprehensive about violating any copyright laws, either in letter or spirit.  While I am fairly confident that it is okay for me to post this, I wish also to make it publicly known that if Cardinal George, or any other who claim rights to this fine essay, wish it to be removed, I will do so immediately and with sincere apologies.
That is the "fine print," if you will.
What follows is the speech in its entirety:  Catholic Christianity and the Millennium: Frontiers of the Mind in the 21st Century, an Address at the Library of Congress on June 16, 1999, by His Eminence, Francis Cardinal George.
Catholic Christianity and the Millennium: Frontiers of the Mind in the 21st Century
Back in high school I met a girl and she could turn all the boys heads when Al Gore was Bill Clinton's running mate, I mocked  Gore's monotone drone by pretending to be a robot, repeating the same hackneyed talking points over and over again.  Every sentence would begin, "Bill Clinton and I . . ." and then after sputtering a few cliches, I'd break down.  One of my classmates would pretend to wind me up and then I'd start all over again, repeating what I just said.
Little did I know that I was anticipating Ed Miliband, the UK's Labour Party leader, by a mere 19 years.
I have to admit that at first I was unconvinced that the strikes were unnecessary, or that parents and the public had been let down by both sides, or that the government had acted in a reckless and provocative manner.  By the third response I started to see that the government had acted recklessly and let down the parents and the public, but I still thought the strikes were necessary.  By the final response I saw the light of reason, convinced by Miliband's powerful argument.
As AP points out, this gets even better.
At just 41 years old, he's already the leader of Britain's Labour party, which means there's an exceedingly good chance that he'll be prime minister some day. What could go wrong?
Oh I'm sure it's just going to go swimmingly when he's negotiating with whatever dictator emerges out of Libya.  Maybe he'll get $48 worth of beads for the islands.
Red Skelton and his unforgettable rendition of the Pledge of Allegiance.  Skelton rose out of abject poverty to become one of the great comedians of his time.  His comment about the phrase "under God"  reminds us how deeply this phrase is embedded in American history:
The addition of "under God" to the pledge of allegiance in 1954 of course echoes this sentence from Lincoln's Gettysburg Address:
"It is rather for us to be here dedicated to the great task remaining before us — that from these honored dead we take increased devotion to that cause for which they gave the last full measure of devotion — that we here highly resolve that these dead shall not have died in vain — that this nation, under God, shall have a new birth of freedom — and that government of the people, by the people, for the people, shall not perish from the earth."
The Pledge was altered with that phrase of Lincoln's specifically in mind.  The Knights of Columbus played an important role in getting the pledge changed, beginning in 1951 to say the Pledge with the phrase "under God" inserted at all Knights of Columbus functions. Continue reading →
Update I: The press release is now up on the S.O.L.T. website.  Thanks to reader Wellington for alerting us to that.
Update II: Read the Catholic Blogosphere's reactions to the S.O.L.T. Bombshell on ThePulp.it here.
Update III: Fr. Corapi has responded. Let's just say that I find the response less than convincing.
[Editor's Note: I have just gotten off the phone with the editors of the National Catholic Register and they have confirmed that this is a genuine press release from Father Gerard Sheehan of S.O.L.T.  They, S.O.L.T., are unable to take phone calls or respond to emails because they have General Chapter meetings until July 21, ie, reclused.]
Jimmy Akin links to a press release from Fr. Gerard Sheehan, who was Fr. Corapi's religious superior in the Society of Our Lady of the Most Holy Trinity (SOLT).  It rehashes some of the things we've already heard about the investigation of Fr. Corapi, but then concludes with this:
SOLT's fact-finding team has acquired information from Father Corapi's emails, various witnesses and public sources that, together, state that, during his years of public ministry:

— He did have sexual relations and years of cohabitation (in California and Montana) with a woman known to him, when the relationship began, as a prostitute.

— He repeatedly abused alcohol and drugs.

— He has recently engaged in "sexting" activity with one or more women in Montana.

— He holds legal title to over $1 million in real estate, numerous luxury vehicles, motorcycles, an ATV, a boat dock, and several motor boats, which is a serious violation of his promise of poverty as a perpetually professed member of the society.

SOLT has contemporaneously, with the issuance of this press release, directed Father John Corapi, under obedience, to return home to the society's regional office and take up residence there. It has also ordered him, again under obedience, to dismiss the lawsuit he has filed against his accuser.

SOLT's prior direction to Father John Corapi not to engage in any preaching or teaching, the celebration of the sacraments or other public ministry continues. Catholics should understand that SOLT does not consider Father John Corapi as fit for ministry.
Wow.  I'm sure this is far from the last we will hear about this.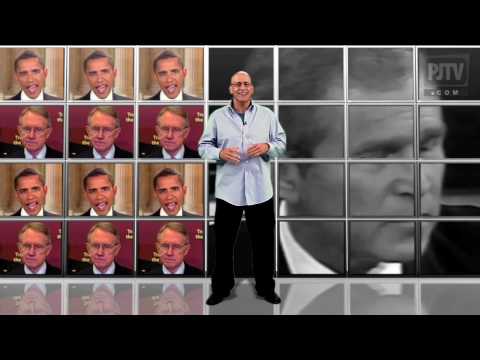 This Klavan on the Culture is from July 2010 and it is just as topical today.  The Obama years are an endless national Groudhog Day with a lousy economy, high unemployment and multiple wars being fought on autopilot, and a completely clueless Chief Executive who fails to do anything to change anything in a positive direction.  For a candidate who promised Hope and Change, Obama has delivered Despair and Stasis, the lost years of Obama.
Prof. Dr. Richard Russell, a former CIA analyst who is a convert to the Catholic Faith, a man who describes himself as a "student of war", recently delivered an address in The Netherlands about the messages of Our Lady of All Nations. All I can say about this is that is truly fascinating, and I strongly recommend a listen.
Watch the Video Now at Air Maria.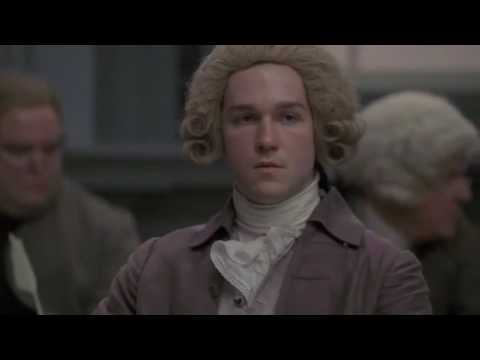 IN CONGRESS, July 4, 1776.
The unanimous Declaration of the thirteen united States of America,
When in the Course of human events, it becomes necessary for one people to dissolve the political bands which have connected them with another, and to assume among the powers of the earth, the separate and equal station to which the Laws of Nature and of Nature's God entitle them, a decent respect to the opinions of mankind requires that they should declare the causes which impel them to the separation.
We hold these truths to be self-evident, that all men are created equal, that they are endowed by their Creator with certain unalienable Rights, that among these are Life, Liberty and the pursuit of Happiness.–That to secure these rights, Governments are instituted among Men, deriving their just powers from the consent of the governed, –That whenever any Form of Government becomes destructive of these ends, it is the Right of the People to alter or to abolish it, and to institute new Government, laying its foundation on such principles and organizing its powers in such form, as to them shall seem most likely to effect their Safety and Happiness. Prudence, indeed, will dictate that Governments long established should not be changed for light and transient causes; and accordingly all experience hath shewn, that mankind are more disposed to suffer, while evils are sufferable, than to right themselves by abolishing the forms to which they are accustomed. But when a long train of abuses and usurpations, pursuing invariably the same Object evinces a design to reduce them under absolute Despotism, it is their right, it is their duty, to throw off such Government, and to provide new Guards for their future security.–Such has been the patient sufferance of these Colonies; and such is now the necessity which constrains them to alter their former Systems of Government. The history of the present King of Great Britain is a history of repeated injuries and usurpations, all having in direct object the establishment of an absolute Tyranny over these States. To prove this, let Facts be submitted to a candid world.
Continue reading →
Red Skelton and his unforgettable rendition of the Pledge of Allegiance.  Skelton rose out of abject poverty to become one of the great comedians of his time.  As the above video indicates Skelton also had his serious side.  His message about the Pledge is good to remember this Fourth and every day.
And let us with caution indulge the supposition that morality can be maintained without religion. Whatever may be conceded to the influence of refined education on minds of peculiar structure, reason and experience both forbid us to expect that national morality can prevail in exclusion of religious principle.
                                           George Washington, Farewell Address
Charles Carroll of Carrollton, as he signed his name when he added his signature to the Declaration of Independence, was the only Catholic signer of the Declaration of Independence.  When he died at the age of 95, he was the last of the Signers to depart this vale of tears.
The scion of perhaps the richest family in the colonies, Charles Carroll was initially uninterested in politics and, in any case, was debarred by his religion from participating in politics in his native Maryland by his religion.  However, in his thirties he became a passionate advocate of American independence from Great Britain and quickly became one of the chief leaders of the Patriot cause in his home colony.  It was only natural as a result that he was sent to Congress, in spite of his religion, where he was one of the chief spokesmen for independence and happily placed his signature on the Declaration even though by doing so he risked not only his fortune but his life if the British had prevailed.  By the end of 1776 the revolutionary government of Maryland had issued an act of religious freedom, and Carroll and his fellow Catholics in Maryland enjoyed the same civil rights as Protestants.
In 1778 he returned to Maryland and helped draft the state constitution and in setting up the new state government, serving in the State Senate until 1800, and briefly in the United States Senate.
A slaveholder, throughout his career Carroll spoke and wrote of slavery as an evil that must come to an end as soon as possible.  He attempted, but failed, to have Maryland implement a plan of gradual emancipation.  At the age of 91 he took on the task of being president of the Auxiliary State Colonization Society of Maryland, part of  a national movement to have free blacks voluntarily colonize what would become Liberia in Africa.
Something of a Renaissance man, he had a strong interest in science and in his nineties helped set up the B&O Railroad, lending his prestige to this new technology in his native Maryland.
Throughout his life his two main passions were the American Revolution and his Faith.   Like most of the Founding Fathers he regarded the idea of political liberty divorced from sound morality, derived from religion, as an absurdity.  He set forth his ideas on this subject in a letter to Secretary of War James McHenry in 1800 in which he lamented the then current American political scene:
These events will be hastened by the pretended philosophy of France; divine revelation has been scoffed at by the Philosophers of the present day, the immortality of the soul treated as the dreams of fools, or the invention of knaves, & death has been declared by public authority an eternal sleep; these opinions are gaining ground amongst us & silently saping the foundations of religion & encouragement of good, the terror of evildoers and the consolation of the poor, the miserable, and the distressed. Remove the hope & dread of future reward & punishment, the most powerful restraint on wicked action, & ye strongest inducement to virtuous ones is done away. Virtue, it may be said, is its own reward; I believe it to be so, and even in this life the only source of happiness, and this intimate & necessary connection between virtue & happiness here, & between vice & misery, is to my mind one of the surest pledge of happiness or misery in a future state of existence. But how few practice virtue merely for its own reward? Some of happy dispositon & temperament, calm reflecting men, exempt in a great degree from the turbulance of passions may be virtuous for vitrtue's sake. Small however is the number who are guided by reason alone, & who can always subject their passions to its dictates. He can thust act may be said to be virtuous, but reason is often inlisted on the side of the passions, or at best, when most wanted, is weakest. Hence the necessity of a superior motive for acting virtuously; Now, what motive can be stronger than ye belief, founded on revelation, that a virtuous life will be rewarded by a happy immortality? Without morals a republic cannot subsist any length of time; they therefore, who are decrying the Christian religion, whose morality is so sublime & pure, which denounces against the wicked eternal misery, & insures to the good eternal happiness are undermining the solid foundation of morals, the best security for the duration of free government.
Carroll didn't think much of John Adams as President, but Adams had precisely the same views on this subject as he stated in an address on October 11, 1798 to the officers of the First Brigade of the Third Division of the militia of Massachusetts:  "Our Constitution was made only for a moral and religious people. It is wholly inadequate to the government of any other."
Most of the Founding Fathers left similar sentiments in their writings.  Something to ponder as we celebrate the Fourth tomorrow.  Here is the full text of the letter of Charles Carroll of Carrollton to James McHenry:
  Continue reading →
This wasn't the most fascinating of terms. Much of the speculation around the Court centers around cases it hasn't received yet: namely, Obamacare and gay marriage. The most controversial case, I think, was decided much earlier in the term (Synder v. Phelps, 8-1 that the First Amendment protects the Westboro Baptist Church from being sued in tort for infliction of emotional distress when their speech involves matters of the public interest). But there are a few worthy of note. But there are a few cases of note, even though they may not be the headline grabbers.
(I'll also apologize to all legal scholars for this not being close to Bluebook format. I tried to water it down for a general audience and so I may be guilty of gross oversimplification)
ATT v. Concepcion-the Court by a 5-4 margin enforced the agreement to arbitrate found in the AT&T customer contract and therefore a class action had to be dismissed. This decision could significantly curtail class actions, as customer agreements can now include arbitration agreements in order to protect companies. However, the ATT agreement was one that was very favorable in the sense that ATT would pay costs and some attorneys fees in many situations. Thus, one can speculate about whether an agreement which provides much less incentive for lawyers to prosecute in arbitration would also be upheld (Scalia's opinion suggests it would).
Wal-Mart v. Dukes: another class suit was brought down, this time because its theory was based on a "culture of discrimination" against women. The class alleged that Wal-Mart discriminated against women, but the Court found that without a policy and without more evidence that the decentralized business culture demanded discrimination that the claims were too individualized to make up a class.
Expect both Wal-Mart & ATT to have a slight impact on politics. These cases together could curtail class actions, which are the bread and butter of many plaintiffs attorneys. As plaintiffs attorneys make up a significant funding wing for the Democrats, I would expect Obama to have to formulate some kind of policy response in order to please them, though I doubt he has the political will to fight the GOP on it. More likely he will use Wal-mart (which grabbed more headlines) and Citizens United to paint a picture of the Supreme Court as conservative judicial activists (as the NYT has done already) and thus appease his base.
Arizona Free Enterprise Club's Freedom PAC v. Bennett-the Court continued to signal a strong distaste for campaign financing laws, striking down a scheme whereby public funds are given to match private funds given to candidates. Although more money is theoretically more speech, the Court held the opinion that this law in essence punished people who exercised their first amendment right to engage in political speech through political donations. It becomes harder and harder to imagine a scheme which the current Court would uphold.
Finally, Brown v. Enterntainment Merchants Ass'n saw the Court strike down a California law which restricted the sale and rental of violent video games to minor. This case saw an odd alignment with Scalia, Kennedy, Kagan, Ginsburg, and Sotomayor as the majority, with concurrences by Alito & Roberts with dissents from Breyer and Thomas. In brief, video games were found to be protected speech, and for purposes of the First Amendment no different from say violent literature (and Scalia analogizes to Dante's Inferno). Alito & Roberts concur, but only because the statute was vague. Altio's concurrence notes that video games may be fundamentally different b/c the act of simulating violent acts is different from say merely viewing or imagining them. Alito is quickly becoming a strong dissenter in many First Amendment cases, suggesting a unwillingness to embrace the vast First Amendment protection the other justices promote (See, e.g., US v. Stevens, Synder v. Phelps). Also of note is that Archbishop Chaput weighed in against the decision based on his personal experience in the aftermath of the Columbine tragedy.
I know I said finally, but I should add one of the cases earlier in the term that has upset many: Connick v. Thompson. In this case, the court held the Orleans Parish District Attorney office was not liable for the offense of one of its prosecutors who withheld evidence in a murder trial (which had a death penalty conviction). It makes for a sensational headline, but in reality all the Court said was that one example of a Brady violation is not sufficient to make a case for systematic indifference to constitutional rights, which is the theory the plaintiff proceeded under. One imagines that a plaintiff could easily meet this burden if other examples were shown (which in Olreans parish would only present a difficulty in deciding which examples to use). Also of note is footnote 21 and the accompanying text of Ginsburg's dissent, in which she bashes Tulane Law school for its poor curriculum, something well known to all those who attend LSU Law.