Monthly Archives:
July 2011
Alexis de Toqueville wasn't always right, but he was almost always right. From Book One of Democracy in America:
Above this race of men stands an immense and tutelary power, which takes upon itself alone to secure their gratifications and to watch over their fate. That power is absolute, minute, regular, provident, and mild. It would be like the authority of a parent if, like that authority, its object was to prepare men for manhood; but it seeks, on the contrary, to keep them in perpetual childhood: it is well content that the people should rejoice, provided they think of nothing but rejoicing. For their happiness such a government willingly labors, but it chooses to be the sole agent and the only arbiter of that happiness; it provides for their security, foresees and supplies their necessities, facilitates their pleasures, manages their principal concerns, directs their industry, regulates the descent of property, and subdivides their inheritances: what remains, but to spare them all the care of thinking and all the trouble of living?

Thus it every day renders the exercise of the free agency of man less useful and less frequent; it circumscribes the will within a narrower range and gradually robs a man of all the uses of himself. The principle of equality has prepared men for these things;it has predisposed men to endure them and often to look on them as benefits.
I live in Montgomery County, Maryland, and here they are always fashioning new ways to live up to de Tocqueville's prophecy.
The Montgomery County Council approved a smoking ban at playgrounds and indoor common spaces on Tuesday, asking neighbors to report offenders.

The ban restricts smoking within 25 feet of playgrounds and in the shared spaces of multifamily residential buildings, such as apartment hallways or lobbies.

Two witnesses can file a complaint identifying the smoker, as well as the time and place of the violation, to start an investigation. Otherwise, a county Health and Human Services Department employee must catch a violator lighting up.
Excellent.  Not only have they all but banned smoking in your own home, but they're also encouraging people to inform on their neighbors.  I wonder if this poster served as an inspiration to the County Council:
Continue reading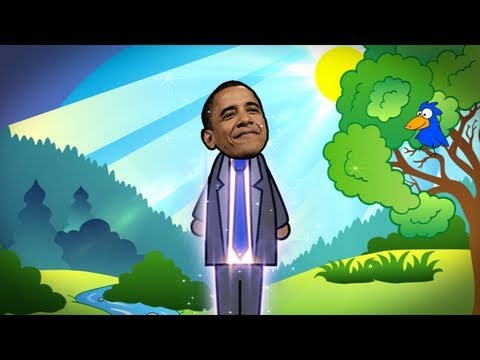 Right you are Klavan on the Culture!  I think that future historians will find the Obama years puzzling in that a large segment of the American population spent them resolutely denying the obvious:  that electing as President a politician from Illinois with little experience, few leadership skills, a reactionary adherence to government as panacea, and a pronounced hostility to the private sector, has been an unmitigated disaster for the country. Continue reading →
An acquaintance linked to this article about outsourced call centers in India, and since that's a topic I know a certain amount about from a while back, I had to look despite the fact it's at Mother Jones — not exactly one of my usual sources of news.
In facts, the article pretty well reflects the way things are, from what I know of the industry (more of that in a bit), but the editorial angle of the piece is so at odds, at times, with its content that the contrast become dizzying (unless you behave as Mother Jones perhaps expects their readers to and simply agrees to be outraged by whatever the author chooses to be outraged by.) For instance, read this section:
Every month, thousands of Indians leave their Himalayan tribes and coastal fishing towns to seek work in business process outsourcing, which includes customer service, sales, and anything else foreign corporations hire Indians to do. The competition is fierce. No one keeps a reliable count, but each year there are possibly millions of applicants vying for BPO positions. A good many of them are bright recent college grads, but their knowledge of econometrics and Soviet history won't help them in interviews. Instead, they pore over flashcards and accent tapes, intoning the shibboleths of English pronunciation—"wherever" and "pleasure" and "socialization"—that recruiters use to distinguish the employable candidates from those still suffering from MTI, or "mother tongue influence."

In the end, most of the applicants will fail and return home deeper in debt. The lucky ones will secure Spartan lodgings and spend their nights (thanks to time differences) in air-conditioned white-collar sweatshops. They will earn as much as 20,000 rupees per month—around $2 per hour, or $5,000 per year if they last that long, which most will not.
Is there any greater cruelty than capitalism? Aren't you shocked by what companies are forcing these Indians to do? Why do they put up with this abuse. Oh wait, the next sentence says:
In a country where per-capita income is about $900 per year, a BPO salary qualifies as middle-class.
Maybe this explains why people flock in from all over the country to these business hubs in order to try for one of these graveyard shift "sweatshop" jobs: Instead of appearing in picturesque native garb while working outside in "Himalayan tribes and coastal fishing towns" they can slip on their business casual clothes, head to an air conditioned office, and make 5.5x the per capital wage of the country. This would be the equivalent of making $240,000/yr in the US. Continue reading →
While the subject of usury used to be a hot topic in moral theology, the Church has not had much to say on the subject over the last couple hundred years. The Catholic Encyclopedia article on Interest ably sums up the current situation:
In our day, she [that is, the Church] permits the general practice of lending at interest, that is to say, she authorizes the impost, without one's having to enquire if, on lending his money, he has suffered a loss or deprived himself of a gain, provided he demand a moderate interest for the money he lends. This demand is never unjust. Charity alone, not justice, can oblige anyone to make a gratuitous loan (see the replies of the Penitentiary and of the Holy Office since 1830) . . . . In practice, however, as even the answer of the Sacred Penitentiary shows (18 April, 1889), the best course is to conform to the usages established amongst men, precisely as one does with regard to other prices.
Periodically, however, someone will suggest that the Church's teaching on usury needs to be revitalized. Continue reading →
Hattip to Allahpundit at Hotair.  Rebel Pundit went to the Printer Row's Literature Festival in Chicago and asked festival goers which books they would like to ban.  To anyone who knows Chicago as well as I do, the results were predictable:
In June we attended the Printer's Row Literature Festival in Chicago. City blocks were closed off for tents and booths full of all types of literature. We presented a board with a selection of well known book covers and asked visitors of the event if they could choose to ban any of the books on the board, which if any, they would in fact ban. They were allowed to choose any three of the eleven choices.
The authors of the books we offered to ban were Glenn Beck, Sarah Palin, Ann Coulter, Andrew Breitbart, Ayn Rand, Michael Savage, Bill Clinton, Michael Moore, Karl Marx, Adolf Hitler and Barack Obama. While there were in fact less than two handfuls of individuals who did tell us they don't think any books should be banned, unfortunately there were a shocking amount of guests at this book fair who were quite open to the idea, and in fact lined up quite excited for the opportunity to voice their opinion.
Participants overwhelming chose Sarah Palin who received 53 votes putting her at 36% overall, Glenn Beck at 23% and Ann Coulter at 22%. All of the other choices received a very minimal amount of votes, with the next most popular to ban being Adolf Hitler at 0.5%. Ironically, Michael Savage, who has been banned from entering Britain over things he often says, did not receive one vote to have his words banned in Chicago. Continue reading →
*There may be a spoiler or two. Proceed with caution
This week marks the release of "Harry Potter and the Deathly Hallows Part II," which marks the end of the movie franchise and, for intents and purposes, the cultural phenomenon as well (barring a sequel, of course). For members of my generation, especially among those who enjoy reading, this will probably be a bittersweet moment. On the one hand, the last movie looks like it will be an exciting conclusion; on the other hand, we have to say goodbye to the series that has been a large part of our growing up. Many of us waited at midnight in bookstores for the release, and then spent most of the the next morning reading it.
It's undeniable that for many Harry Potter was important. The question is why it became so important and what inspired so many. There are other books that are far better written, and fantasy is a genre that usually lives on the periphery of popular culture.
I think Potter managed to grab attention because behind all the spells and magic was a little boy who never knew his parents. The opening book's depiction of Harry returning night after night just for one glimpse of him with his parents struck many people, especially me. My own father died when I was four, so I understood why Harry went to the Mirror of Erised every night, and how throughout the series Harry would stop everything just to get a tiny scrap of what his parents were like, just he could get to know them a little better.
But this is enough to get people reading; but what kept them reading was a plot that contains many Christian themes. Although many Christians objected to the magic, Harry won not through finding the special spell or the magic weapon, but purely through selfless, sacrificial love. Although there are several instances where Christian ethics are not applied, on the whole Christians can find this work agreeable.
It's not often that Christian themes are given such a showcase which enjoys such popularity. As the series concludes this week, let's be thinking about how we can use Potter the way many already use Lord of the Rings: as a vehicle to introduce and inspire people to the Christian life.
I recently finished Alan Brinkley's Voices of Protest, which is a dual biography of Louisana politician Huey Long and radio firebrand Father Coughlin. Father Coughlin is known for being virulently anti-semitic, yet Brinkley takes pains to note that a focus on Jews only occurred towards the end of Coughlin's career, long after he had ceased to be a major political figure. According to Brinkley, Coughlin is best understood as an heir to the midwestern populist tradition of William Jennings Bryan. And indeed there was quite a bit of overlap between the views advocated by Father Coughlin during the early 1930s and those of Bryan forty years earlier. The Principles of the National Union for Social Justice (Coughlin's organization) supported the living wage, support for unions, a "conscription of wealth" in the event of war, and the nationalization of "banking, credit and currency, power, light, oil and natural gas and our God-given natural resources,"
Like Bryan, though, Coughlin's main focus was on monetary policy. Continue reading →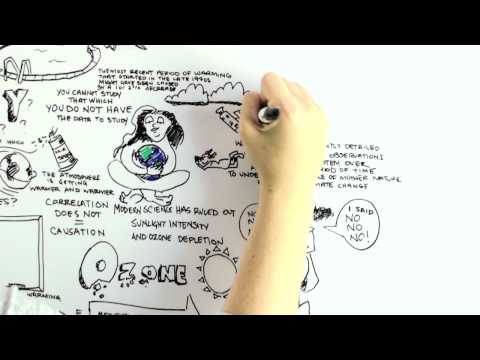 In these days we are accused of attacking science because we want it to be scientific. Surely there is not any undue disrespect to our doctor in saying that he is our doctor, not our priest, or our wife, or ourself. It is not the business of the doctor to say that we must go to a watering-place; it is his affair to say that certain results of health will follow if we do go to a watering-place. After that, obviously, it is for us to judge. Physical science is like simple addition: it is either infallible or it is false. To mix science up with philosophy is only to produce a philosophy that has lost all its ideal value and a science that has lost all its practical value.
G. K. Chesterton
One of the more pernicious follies of our time is the mixing of politics, science and religion.  The Global Warming scam is a prime example of what a noxious brew can result from this.  Among many of the elites in Western society, environmentalism has taken on all the aspects of a religion.  The religious left has been eager to climb on to this new religion.  Based upon very dubious science, and fired with the faith that has traditionally been given to religion, powerful forces throughout the West are eager  to implement revolutionary changes in our society, most involving a radical expansion of government control over industry. Continue reading →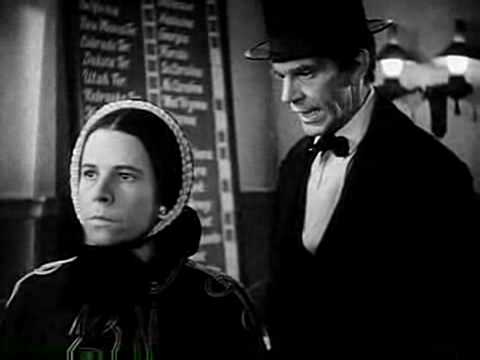 Thomas Wolfe once famously wrote "you can't go home again" and I guess that sometimes applies to films.  When I was a boy and a teenager I loved the film Abe Lincoln in Illinois. Released in 1940, the film was an adaptation of Robert E. Sherwood's broadway play.  Raymond Massey gave a stunning performance as Abraham Lincoln which has remained with me, although I have not seen the film, other than Youtube excerpts, in probably 35 years.  Recently I learned that the film had been released on DVD.  Purchasing it, I watched it last Friday evening.
The film was certainly as powerful as I remembered it.  Raymond Massey gave an eerily on target performance as Abraham Lincoln and Gene Lockhart was magnificent as Lincoln's great antagonist, Stephen A. Douglas.  However, in the intervening decades I had learned quite a bit about Lincoln and his time and several aspects of the film I found grating:
1.  Historical howlers: Every Hollywood "historical" epic tends to commit sins against the historical record, but Abe Lincoln in Illinois had some egregious ones:
a.  Jack Armstrong, one of Lincoln's earliest New Salem friends, is shown as offering to throw a tomato at Stephen A. Douglas during one of the Lincoln-Douglas debates in 1858.   I assume it was his ghost since Armstrong died in 1854.
b.  John Brown's raid on Harper's Ferry which occurred in 1859 is shown as taking place before the 1858 Lincoln-Douglas Senate race.
c.  Lincoln is shown as receiving a military bodyguard immediately after being elected.  No such protection was afforded the president-elect by President Buchanan, even though Lincoln was deluged with death threats.
d.  In an affecting scene, the citizens of Springfield begin singing the Battle Hymn of the Republic as Lincoln heads off to Washington in February of 1861.  The song wouldn't be written until November of that year and not published until 1862.
2.  Ann Rutledge-The film spends a great deal of time depicting the romance between Lincoln and Ann Rutledge.  There is virtually no historical support for this charming old fable.
3.  Lincoln the Reluctant-Lincoln is shown as a very reluctant politician. Rubbish!  Lincoln loved politics and was an enthusiastic participant throughout his life.
4.  Mary the Shrew-Mary Todd Lincoln is depicted in the film as a shrew who drives an ambitiousless Lincoln forward to fulfill his destiny very much against his will.  Lincoln had quite enough ambition on his own.  By most accounts the Lincolns had a loving marriage,  with the usual ups and downs familiar to most married couples who stay together through good and bad times.
Continue reading →
Something for the weekend.  A first rate vido explaining the rollicking song Waltzing Matilda to those of us who do not speak Australian. 
Continue reading →
Father John Corapi released a statement on his Black SheepDog blogsite basically denying some, but not all, of the allegations put against him by his order, S.O.L.T.
I won't get into what who said what or not since this will be an open thread, but I don't recall Padre Pio resigning from the Capuchins for the restrictions placed on him from the many allegations levied against him at the time.  And if I recall correctly, he was under these restrictions for ten years.  Plus, after they were lifted, there were still restrictions to when and where he could practice.
Yes, we are all not perfect, but Jesus did ask us to be perfect as he is perfect, ie, strive for perfection.
Please adhere to our rules and be civil.  All the contributors on this website have the authority to shut down the comments box.
Susan Brooks Thistlethwaite, current faculty member and former president of the Chicago Theological Seminary ,(don't laugh yet), doesn't think much of Catholic bishops expressing opposition to gay marriage, and she  said so recently at some length in the "On Faith" (trust me that is a misnomer) blog at the Washington post.  Christopher Johnson at Midwest Conservative Journal, a Protestant who takes up the cudgels in defense of the Church so often that I have named him Defender of the Faith, gives her a fisking to remember:
Nobody, and I mean nobody, does pompous, arrogant self-righteousness better than liberal Protestants.  Via David "He Reads 'On Faith' So You Don't Have To" Fischler comes this drivel from the Chicago Theological Seminary's Susan Brooks Thistlethwaite criticizing a Catholic bishop for being…well…a Catholic bishop:
How can we expect other nations around the world to create and sustain pluralistic democracies when prominent religious leaders in the United Sates, such as Bishop Nicholas DiMarzio of New York, fail to grasp the fundamentals of this concept?