Monthly Archives:
July 2011
But it is a document that ensures a pesky little thing called religious freedom, something that Herman Cain has seemingly missed.
Herman Cain, a Republican presidential candidate, says Americans have the right to ban Muslims from building mosques.

"They have the right to do that," Cain said on Fox News Sunday, expressing his concerns with Sharia law. "I'm willing to take a harder look at people that might be terrorists."

Cain's comments were in reference to a Tennessee town that is attempting to ban a mosque in its community. "That's not discriminating based upon their particular religion," he said. "There is an aspect of them building that mosque that doesn't get talked about. And the people in the community know what it is and they're talking about it."

"Our Constitution guarantees the separation of church and state," Cain said. "Islam combines church and state. They're using the church part of our First Amendment to infuse their morals in that community, and the people in the community do not like it."
I'm the last person to deny the perniciousness of many elements within Islam, but this is nonsense on stilts.  The most deliciously ironic aspect of this comment is Cain's relying on the "separation of church and state trope."  So Cain doesn't seem to think that the First Amendment guarantees freedom of religion, which it in fact does, but he does think it guarantees a separation of church and state, which it in fact does not.  And I especially have to laugh at Cain saying "They're using the church part of our First Amendment to infuse their morals in that community and the people in the community do not like it."  First of all,  the church part of our First Amendment?  What?  Second, does anyone doubt that if an atheist or hardened leftist (I know, I'm being redundant) had said something like this he would have been excoriated by most conservatives.  Evidently only pre-approved religious viewpoints are allowed to influence people in a given community.  Perhaps Herman Cain would like to share with us which viewpoints are acceptable, this way we can be all clear in the future.
Naturally this has provided an opportunity for people to beat their chests and play "more righteously angry and conservative than thou."  Because only a hippy could possibly think that it is a dangerous thing to start prohibiting certain religions from constructing places of worship.  This selective application of the first amendment could never be applied to Catholics, right?  No one could possibly fathom using the same precise rationale that Cain has advanced here in order justify blocking the construction of a Roman Catholic Church.
I thought the construction of the Islamic cultural center at Ground Zero was a terrible idea, but that had to do with the symbolic import of the location.  Even then, I thought the way to oppose it was through social pressure, not by the strong arm of the state intervening and prohibiting construction.  The people of the local community can certainly express their displeasure, but once we allow the state to intervene we have destroyed the concept of religious freedom.
And yes, I know that many adherents of Islam do not even believe in the concept of religious freedom.  Certainly there is a political element within Islam that makes it as much an ideology as a religion,  at least in certain quarters.  But are we willing to completely write off all Muslims as deranged fanatics unworthy of constitutional protections?  If you think as Herman Cain does, then that's implicitly what you are saying.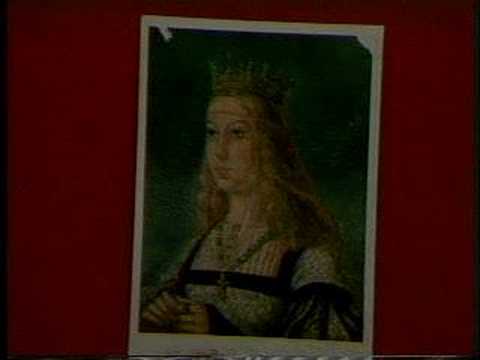 Warren H. Carroll died yesterday at age 79.  Founder of Christendom College, he earned a BA from Bates College and an MA and Phd in history from Columbia.  He converted to the Faith in 1968 and thereafter fought a tireless battle in defense of the Faith.  The author of a number of popular histories regarding events in Church history, his most significant scholarly work was his five volume History of Christendom.  I highly recommend the first four volumes.  (The fifth volume was written after he had a debilitating stroke and basically is largely a rehash of earlier writings on the events surrounding the French Revolution and is not up to the high standard of the first four volumes.)  He never pretended to objectivity:  his histories were always written from a strongly Catholic  point of view.  However, his scholarship was usually of a high order and he demonstrated a complete command of the historical literature involved in the subjects he wrote about.  His notes and annotated bibliography in the History of Christendom are a joy to read for any lover of history.  I will miss him.  May he now be enjoying the Beatific Vision.
Paul Krugman recently did a Five Books interview with The Browser, talking about his five favorite books. The books are: Asimov's Foundation series, Hume's An Enquiry Concerning Human Understanding, two books by Lord Keynes, and a book of essays by economist James Tobin, one of Krugman's old teachers. Of Foundation he says:
This is a very unusual set of novels from Isaac Asimov, but a classic. It's not about gadgets. Although it's supposed to be about a galactic civilisation, the technology is virtually invisible and it's not about space battles or anything like that. The story is about these people, psychohistorians, who are mathematical social scientists and have a theory about how society works. The theory tells them that the galactic empire is failing, and they then use that knowledge to save civilisation. It's a great image. I was probably 16 when I read it and I thought, "I want to be one of those guys!" Unfortunately we don't have anything like that and economics is the closest I could get.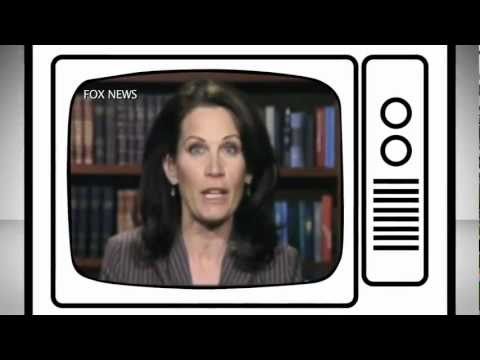 I don't know Klavan on the Culture.  I had always assumed that the media downplays gaffes by Obama because he is obviously a genius and that therefore when he makes a gaffe it is simply a mistake, and no big deal.  Republicans on the other hand are self-evidently idiots, or they would be Democrats, and therefore when they make a gaffe it is revealing of their essential idiocy, and thus newsworthy because it alerts the public to the fact that Republicans are idiots.  No media bias here! Continue reading →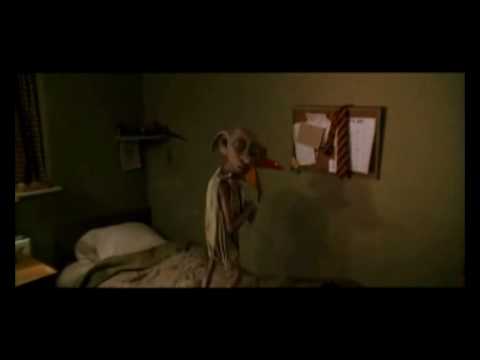 Ah, the world of fiction.  It entertains us and helps lend spice to the mundane world.  However, some of the characters who inhabit it simply put our teeth on edge.  Here are the three top annoying characters on my list.
Dobby the House Elf-From the time I first saw Dobby in the Harry Potter films, I found him intensely grating.  His voice, his mannerisms, his obsequiousness to Harry Potter, all make me choose Dobby as the fictional character I would most like to ask to attempt to unjam a  woodchipper by sticking his arm into it.  I did restrain myself from giving a cheer when he shuffled off his fictional vale of tears in the penultimate Harry Potter film.
Jar Jar Binks-This character immediate signaled to me that something was going badly awry in the second Star Wars trilogy.  A bizarre unackowledged homage to Stepin Fetchit, George Lucas, if he were not a completely conventional Hollywood liberal, would have become the poster boy for entertainment racism by the NAACP. Continue reading →
Something for the weekend.  Erocia (Heroic) by Beethoven.  Beethoven originally had dedictated Eroica to Napoleon.  When he heard that Napoleon had crowned himself Emperor here was his reaction according to one of this pupils:
I was the first to tell him the news that Buonaparte had declared himself Emperor, whereupon he broke into a rage and exclaimed, "So he is no more than a common mortal! Now, too, he will tread under foot all the rights of man, indulge only his ambition; now he will think himself superior to all men, become a tyrant!"
Beethoven ripped the dediction to Napoleon from the title page of Eroica.  This post has videos for the first two movements. Continue reading →
If you care about spoilers, don't make the jump. And I will spoil both book and movie, so beware!
This post requires a bit of background explanation, so bear with me.
A few weeks ago, Paul Krugman made the following comment about conservatives and liberals:
[I]f you ask a liberal or a saltwater economist, "What would somebody on the other side of this divide say here? What would their version of it be?" A liberal can do that. A liberal can talk coherently about what the conservative view is because people like me actually do listen. We don't think it's right, but we pay enough attention to see what the other person is trying to get at. The reverse is not true. You try to get someone who is fiercely anti-Keynesian to even explain what a Keynesian economic argument is, they can't do it. They can't get it remotely right.
Krugman, of course, famously refuses to read conservative bloggers, and his work at the New York Times doesn't exactly display a deep understanding of conservative ideas (perhaps he is a good example of the Dunning-Kruger Effect in action). In any event, libertarian blogger and economist Bryan Caplan responded to Krugman by proposing the following test: Continue reading →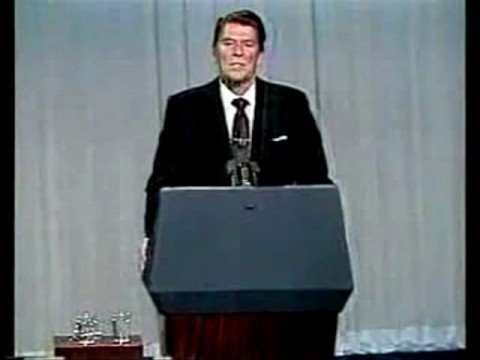 The Presidential election is still just over 15 months away, and much can change in that time.  However, as of now the signs are ominous for President Obama:
1.  The Unemployment Rate: Currently the unemployment rate is around 9.2.  Since World War 2 no President has been re-elected when the unemployment rate was greater than 7.2.  Roosevelt won re-election in 1936 with an unemployment rate of 16. 6 and again in 1940 with an unemployment rate of 14.4.  However, FDR had inherited an unemployment rate of 19.8.  Obama inherited an unemployment rate of 7.8.  If, as increasingly looks likely, the economy remains stagnant or slips back into recession, I find it had to see how there will be much improvement in the unemployment rate prior to November 2012.
2.  Electoral College Shift: The Republicans will see a probable gain of approximately 14 votes in their electoral college votes simply due to red states gaining population and blue states losing population.
3.  2012 ain't 2008: In 2008 Obama took Virginia, Indiana and North Carolina, a total of 39 electoral votes.  I do not believe he has a prayer of taking any of those states in 2012.  Ohio with 18 electoral votes and Florida with 29 electoral votes went for Obama in 2008, and both went big for the Republicans in 2010.  Unless Obama can take one of those states, the electoral math becomes hard for him, albeit not impossible.
4.  Say Goodby to the Youth Vote: Obama benefited from a high level of support among young voters, precisely the category of voters suffering the highest level of unemployment.  I doubt if a good many of them will be motivated by the promise of four more years of the same to leave Mom and/or Dad's basement to pull the lever again for Obama, certainly not in the same high numbers.
5.  Polls: Obama is beginning to show real weakness when matched against a generic Republican:
Registered voters by a significant margin now say they are more likely to vote for the "Republican Party's candidate for president" than for President Barack Obama in the 2012 election, 47% to 39%. Preferences had been fairly evenly divided this year in this test of Obama's re-election prospects.
The latest results are based on a July 7-10 poll, and show that the Republican has an edge for the second consecutive month. Obama held a slight edge in May, when his approval rating increased after the death of Osama bin Laden. As his rating has come back down during the last two months, so has his standing on the presidential "generic ballot."
Gallup typically uses this question format when a president is seeking re-election but his likely opponent is unknown, as was the case in 1991-1992 and 2003-2004, when incumbents George H.W. Bush and George W. Bush, respectively, were seeking re-election.
The elder Bush held large leads over his generic Democratic opponent throughout 1991, but early 1992 preferences were more evenly divided and Bush eventually lost his re-election bid. The younger Bush also consistently maintained at least a small advantage over the Democrat throughout 2003, before winning re-election in a close contest in November 2004. Continue reading →
Writing in the Atlantic, Joshua Green notes that Michelle Bachmann's (now former) church holds some, shall we say, unflattering views about the papacy:
Bachmann was a longtime member of the Salem Evangelical Lutheran Church in Stillwater, Minn., which belongs to the Wisconsin Evangelical Lutheran Synod (WELS), a council of churches founded in 1850 that today comprises about 400,000 people. WELS is the most conservative of the major Lutheran church organizations, known for its strict adherence to the writings of Martin Luther, the German theologian who broke with the Catholic Church and launched the Protestant Reformation in the 16th century. This includes endorsing Luther's statements about the papacy. From the WELS "Doctrinal Statement on the Antichrist": "Since Scripture teaches that the Antichrist would be revealed and gives the marks by which the Antichrist is to be recognized, and since this prophecy has been clearly fulfilled in the history and development of the Roman Papacy, it is Scripture which reveals that the Papacy is the Antichrist."
Bachmann, it seems, never subscribed to the belief in question, and left the church sometime last year. Nevertheless, some are drawing comparisons between the views of Bachmann's former church and those of President Obama's former pastor, Jeramiah Wright.
I confess that I am of two minds about this story. Continue reading →
Abraham Lincoln on July 1, 1850 was writing down some notes for a lecture to lawyers.  I have always found this advice helpful to me in my legal practice, and I think non-lawyers can benefit from it also:
I am not an accomplished lawyer. I find quite as much material for a lecture in those points wherein I have failed, as in those wherein I have been moderately successful. The leading rule for the lawyer, as for the man of every other calling, is diligence. Leave nothing for to-morrow which can be done to-day. Never let your correspondence fall behind. Whatever piece of business you have in hand, before stopping, do all the labor pertaining to it which can then be done. When you bring a common-law suit, if you have the facts for doing so, write the declaration at once. If a law point be involved, examine the books, and note the authority you rely on upon the declaration itself, where you are sure to find it when wanted. The same of defenses and pleas. In business not likely to be litigated, — ordinary collection cases, foreclosures, partitions, and the like, — make all examinations of titles, and note them, and even draft orders and decrees in advance. This course has a triple advantage; it avoids omissions and neglect, saves your labor when once done, performs the labor out of court when you have leisure, rather than in court when you have not. Extemporaneous speaking should be practised and cultivated. It is the lawyer's avenue to the public. However able and faithful he may be in other respects, people are slow to bring him business if he cannot make a speech. And yet there is not a more fatal error to young lawyers than relying too much on speech-making. If any one, upon his rare powers of speaking, shall claim an exemption from the drudgery of the law, his case is a failure in advance.
Discourage litigation. Persuade your neighbors to compromise whenever you can. Point out to them how the nominal winner is often a real loser — in fees, expenses, and waste of time. As a peacemaker the lawyer has a superior opportunity of being a good man. There will still be business enough.
Never stir up litigation. A worse man can scarcely be found than one who does this. Who can be more nearly a fiend than he who habitually overhauls the register of deeds in search of defects in titles, whereon to stir up strife, and put money in his pocket? A moral tone ought to be infused into the profession which should drive such men out of it. Continue reading →
According to Three Fingers of Politics, you have to have been "living under a rock" not to know who Mila Kunis is. I had actually never heard of her until I read an article at Pajamas Media about her by my friend and former editor, Dave Swindle. The fact that Kunis is a very well-known movie actress who makes this claim about promiscuity and communism — in one breath, no less — is enough to get this Catholic's attention:
GQ: Your new movie is called Friends with Benefits. Ever been in one of those relationships?

Mila Kunis: Oy. I haven't, but I can give you my stance on it: It's like communism—good in theory, in execution it fails. Friends of mine have done it, and it never ends well. Why do people put themselves through that torture?
It's certainly refreshing to hear someone of notable fame expressing good judgment in regard to what we Catholics (and many others alongside us) recognize as two great evils: communism and promiscuity.
Swindle, who is himself a member of Generation Y, writes:
Don't expect the trend of a rebellious youth culture to continue indefinitely.
That is certainly good news, if he is right. Still, he makes the argument from a perspective that is based on reason alone. I don't think Swindle holds exclusively to the "reason only" philosophy, but since he uses reason only in his argument, I'd like to address that.
Swindle makes the point that it's not conducive to self-preservation for one to be "sticking one's privates in a blender". Is this what Kunis was referring to when she said "torture"? I'm not sure. Maybe she was talking about the torture of hell. Would it be too presumptuous of me to suggest that? I have to ask because I don't know anything else about her. Whatever her intention may be, those who base arguments on reason alone do have an easier time convincing people of their arguments than we Catholics do, I suppose, as we have to argue for "moral reasoning", not just "reasoning". Making the argument against promiscuity based on health consequences, or perhaps even sociological arguments regarding the practical benefits of bonding, is something we Catholics are charged with, too, but we are charged with the further burden of explaining the moral dimension that is bound to reason. Unfortunately, that part scares some people away…and always has.
Consider this history lesson from Fides et Ratio:
With the rise of the first universities, theology came more directly into contact with other forms of learning and scientific research. Although they insisted upon the organic link between theology and philosophy, Saint Albert the Great and Saint Thomas were the first to recognize the autonomy which philosophy and the sciences needed if they were to perform well in their respective fields of research. From the late Medieval period onwards, however, the legitimate distinction between the two forms of learning became more and more a fateful separation. As a result of the exaggerated rationalism of certain thinkers, positions grew more radical and there emerged eventually a philosophy which was separate from and absolutely independent of the contents of faith. Another of the many consequences of this separation was an ever deeper mistrust with regard to reason itself. In a spirit both sceptical and agnostic, some began to voice a general mistrust, which led some to focus more on faith and others to deny its rationality altogether.

In short, what for Patristic and Medieval thought was in both theory and practice a profound unity, producing knowledge capable of reaching the highest forms of speculation, was destroyed by systems which espoused the cause of rational knowledge sundered from faith and meant to take the place of faith.
Man's own propensity toward self-interest (e.g., avoiding promiscuous behavior to preserve bodily integrity) works against him, in the end, because mistrust of religion becomes inherent in the way he observes facts. Reason inevitably becomes less important to him than self-interest. An example of this is Planned Parenthood's rejection of science to promote an abortion agenda, something they would themselves have characterized as unthinkable a few decades ago.
I happen to know that Swindle believes, as we Catholics do, that man has a fallen nature, but I'm not sure he defines "fallen nature" the way we Catholics do.
Human nature since the fall of Adam. It is a nature that lacks the right balance it had originally. It is a wounded but not perverted nature. Since the fall, man has a built-in bias away from what is morally good and toward what is wrong. He is weakened in his ability to know the truth and to want the truly good. With the help of grace, however, he can overcome these natural tendencies and become sanctified in the process.
Let's take a look at the particular subject: bad health consequences due to promiscuity. Certainly, even animals which possess perishable souls and no moral reasoning will avoid things that they believe are dangerous to their health and safety. Often, too, animals have long-term mates with whom they form a bond. But animals do, overall, engage in rampant "promiscuity" while not suffering from disease as a result.  Imagine that. God has, by and large, reserved these consequences ("tortures") first and foremost for humanity. Faith tells us "why". Science may only tell us "how".
Back to the "living under a rock" point. Personally and subjectively, I tend to think that "living under a rock" would be an appropriate term for those who actually know who people like Mila Kunis are…but then, I'm with the Catholic Church on the dignity of the human person…not Hollywood. Perhaps it's understandable that Hollywood seems like a place "under a rock" to me. A dark and lifeless place. "Glitter" is not "life". I take no offense at the suggestion, however, that I live "under a rock" because I didn't know of this woman until she said something notably moral.
Fortunately, I know that Swindle knows that I love him, respect him and appreciate him. We are friends, so he won't take our difference of perspective on "why Kunis' comments are good" as a personal slam. In fact, we both agree they're good for the same reason…but mine has a moral dimension, too. An important point, though, is that we both know and understand her remarks to be a good thing. I find comfort in knowing that Swindle and I (and perhaps Kunis?) will almost certainly vote for the same person in the general presidential election because we are both disgusted by the socialist philosophy, as well as any government policies that would directly promote promiscuity, not to mention any number of other ills in government that we both believe to be pulling our country into an abyss, economically and otherwise.
Isn't that comforting? It is comforting to me.
On second thought, there is one troubling point he makes about Generation Y, on page 2:
And yes, after multiple generations that exploded the divorce rate in this country, you've got plenty of young people who are taking the institution of marriage a bit more seriously. (But don't expect this to necessarily translate to being against gay marriage.)
Maybe Generation Y should look to the animal world for guidance on that one?
At least, here's hoping that all of us who are generally opposed to the pro-promiscuity Left, socialism, etc., will eventually vote for the same person. I think we will…but then, there's always a write-in option if the Republican supports gay marriage.