Monthly Archives:
July 2011
At this early stage of the game, I'd say that my top  choices for the GOP nomination are two Ricks: Perry and Santorum.  The latter has as much chance as I do of actually getting the nomination, but he' s also the one who I am most sympathetic to ideologically.
I say this all as a preamble because I'm going to disagree with parts of both of their comments from this past weekend.  Rick Perry had this to say about New York's decision to permit gay marriage:
Perry, who is considering running for president, at a forum in Colorado on Friday called himself an "unapologetic social conservative" and said he opposes gay marriage — but that he's also a firm believer in the 10th Amendment, the Associated Press reported.

"Our friends in New York six weeks ago passed a statute that said marriage can be between two people of the same sex. And you know what? That's New York, and that's their business, and that's fine with me," he said to applause from several hundred GOP donors in Aspen, the AP reported.

"That is their call. If you believe in the 10th Amendment, stay out of their business."
Perry's argument on behalf of federalism is completely legitimate.  For now I'll leave that specific debate aside and focus on the tenor of Perry's statement.  While one can argue that a state has a right to do x, it does not follow that the state should be free from criticism.  This is similar to something that Rudy Giuliani said, and which I criticized last week.  All that federalism means is that individual states have wide latitude to formulate their own laws, free from interference by the federal government.  Federalism does not mean that citizens of other states cannot criticize these decisions.  This idea that federalism entails complete silence on the doings of other states is akin to those who hide behind the first amendment when they say something silly and earn public ridicule.  Just because you have the right to do something or say something it doesn't mean that you should do something, and citizens of other locales absolutely have the right to speak out against these decisions and perhaps persuade the citizens of the state in question to change their mind.
That said, I have a slight issue with Santorum's response:
That prompted a response from Republican presidential candidate Rick Santorum, who tweeted overnight: "So Gov Perry, if a state wanted to allow polygamy or if they chose to deny heterosexuals the right to marry, would that be OK too?"
It's not unfair to employ the logic of  a slippery slope argument.  There are already rumblings from polygamist groups who want to legalize polygamy now that the floodgates have opened.  That said, there are a couple of problems with this rhetorical strategy.  To me the slippery slope argument is the last refuge when all other arguments fail.  It doesn't really address the actual issue at hand, and in fact there's a subtle implication that the subject under consideration is not all that serious a concern.
I guess what bothers me about Santorum's tweet is that it doesn't tackle the issue of gay marriage head on.  I acknowledge that this is just a tweet, and Santorum has no doubt argued well on behalf of traditional marriage before.  But this smacks too much of a dodge, as though gay marriage isn't that bad – but polygamy and the outlawing of heterosexual marriage, now that's bad.  If the issue under discussion had been abortion, would Santorum have raised the specter of something semi-related?  I doubt it.
I'll admit I might be nitpicking here, and that Santorum is simply mocking the absurdity(in his view) of Perry's federalist stance.  Again, you're not going to capture a lot of nuance in a single tweet – which says something about the nature of twitter, but that's for another rant.  I just fear that too often defenders of traditional marriage rely upon the slippery slope argument too facilely.  If gay marriage is as bad for society as we think it is, we should argue against it on its own merits (or demerits) instead of attacking semi-related subjects.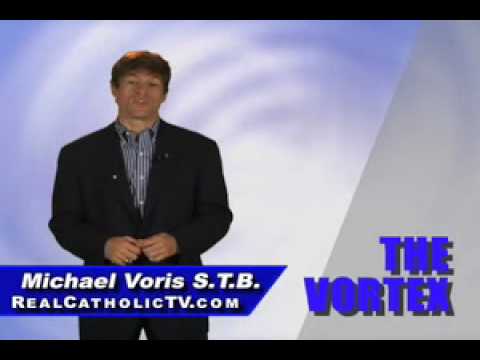 An interesting spat has developed between Catholic blogger Mark Shea of Catholic and Enjoying It and Michael Voris of RealCatholic TV.  In the above video Mr. Voris attacks the use of the Protestant hymn Amazing Grace at Mass.    Amazing Grace was composed by John Newton, an eighteenth century captain of a slaver, who converted to Christianity, was ordained in the Anglican Church and became an abolitionist.  The song is used frequently at Mass in my parish.
Mark Shea, who has never had any use for Mr. Voris as far as I can tell, attacked the video in a post at his blog:
Voris' sole message is "I am the measure of Real Catholicism and those who agree with me have the right to call themselves Catholic, while those who disagree are liars and lukewarm fake Catholics".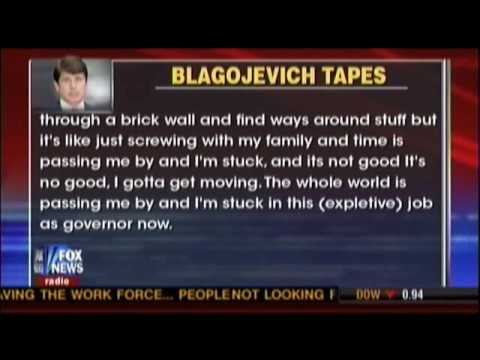 I am pleased to announce that The American Catholic has a very low level of cussing on its pages as certified here by the Blog and Website Cuss-O-Meter!
My colleague Paul Zummo wrote recently here at TAC responding to presidential candidate Herman Cain's recent remarks about mosques: The Constitution Isn't a Suicide Pact. It is not my intention to either defend or criticize Herman Cain, nor to talk about radical Islam, per se, but Zummo's article touches on a topic that is too frequently ignored. Whether we are talking about abortion, terror-supporting mosques, so-called 'gay marriage', pornography, or any other topics where issues of morality come up in politics, we should recognize that people of faith are always going to be butting heads in the public sphere with those who claim that the Constitution gives us the freedom to do evil. Does the Constitution give us the freedom to do evil? No. It doesn't.
Does the Constitution give religions the freedom to preach terror? I would argue that the answer to that is no. This is what I'm sure Herman Cain was referring to, and I agree with him on the point, however ineloquent he may have been.
The Constitution must not be read in a vacuum. It was authored by people of faith, for people of faith. It proceeded from the Declaration of Independence and has foundation in the Declaration's principle that all men are created equal by the one Creator recognized by Jews and Christians universally. The Founders were certainly aware of Islam, but I doubt they would have thought that Americans would stand for allowing Islamists to put our lives at risk under the guise of 'freedom of religion'.
Jews and Christians to this day continue in their shared acknowledgment that we owe our rights to the same Creator. This is why we say that America is a Judeo-Christian state. Even so, we should welcome those of other faiths, provided that they live in the same respect for human dignity that is inherent in the Judeo-Christian ethic.
Because the vast majority of Americans – whether Jew or Christian – understood from the beginning that our rights come from God alone, it was understood universally, as well, that we do not have freedom to do evil. Instead, we are all bound to be what we believe the Creator has called us to be. The first Americans understood this clearly, whereas today, the Constitution is frequently held up as a document that protects the freedom to do evil. As of late, the call is for evil to be enshrined as good, and for good to be condemned because it challenges evil. The latest clear example is the recent 'gay marriage' law passed in New York.
The primary example of this enshrinement was the 1973 Roe v Wade decision which legalized abortion. Slavery might have been similarly enshrined as a Constitutional "right" by the Dred Scott decision had people of good will not risen up to correct the wrong. As more and more people rise up to correct the wrong which was the Constitutional enshrinement of abortion, a new movement seeks to enshrine another evil: "gay marriage".
Let us not make the mistake of enshrining evil as good, be it in giving radical Islam protected status as "religion" or in giving gay marriage protected status as if it were a legitimate union for the good of society.
Much is at stake in our time. Let's pay attention and not throw any babies out with the bathwater.
William Jacobson has a regular feature on his blog making fun of some of the more ridiculous bumper stickers he comes across.  Today he observes a typical moonbat parading his "thoughts" for the world to see.  Among the litany of bumper stickers he spotted was a classic: "When fascism comes to America it will be wrapped in the flag and carrying a cross."  Yeah, there's nothing particularly original or insightful with this bumper sticker, though it does display the leftist predilection to accuse conservatives of fascism.  The funniest part of this is that it overlooks what is obvious to those of us who kept studying history past high school, specifically that it is the left that more often proposes totalitarian policies.
For further proof of this, here's a charming op-ed from the New York Times. Continue reading →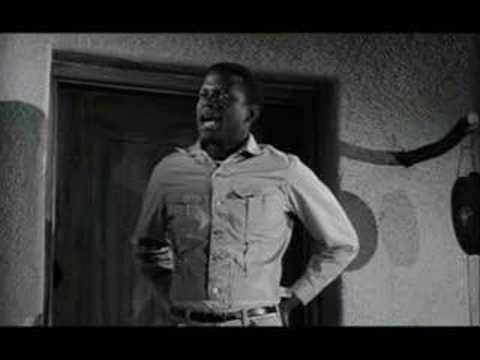 Something for the weekend.  The closing "Amen sequence" from the film Lillies of the Field (1963).  The film was based on Williamn Edmund Barrett's novel of the same name which was inspired by his admiration for  the Benedictine Sisters of Saint Walburga in Colorado. Continue reading →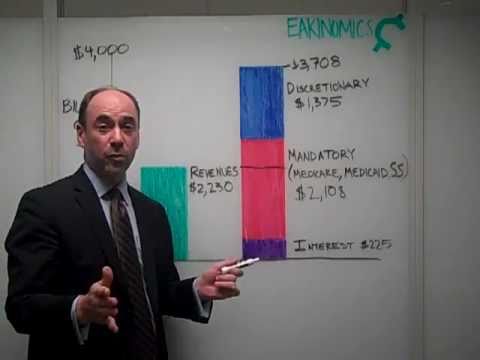 I understand the desire to cut back on government spending. Indeed, I share it. But politicians flirting with not raising the debt ceiling by the August 2nd deadline are playing a very dangerous game. And as the Reading Rainbow guy used to say, you don't have to take my word for it.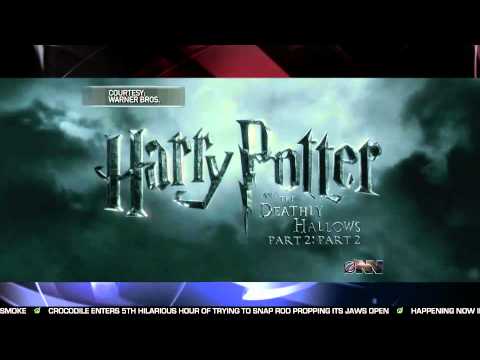 From the only reliable source of news on the net, the Onion.  I am honestly surprised that this wasn't done.  With ever improving CGI graphics endless sequels await!  I can't wait to view the Silmarillion part XXV! Continue reading →
The FCC is coming under fire from Congress for lax oversight of kids' programming.  So what's the problem?  Is Joe from Blue's Clues working a little too blue, if you catch my drift?  Are the explicit drug scenes from Yo Gabba Gabba getting a little too out of control?  Is the lack of parental oversight of Max and Ruby sending a bad message?
No, none of that.  Evidently there are too many commercials.
I am not making this up.
TV watchdog groups say the Federal Communications Commission needs to better target kids' programs that have too many commercials, and they want the commission and Congress to strengthen oversight of the Children's Television Act.

Fueling the drive is a Government Accountability Office report issued last week that highlights FCC shortcomings in enforcing the landmark 1990 law intended to raise the quality and educational value of children's programming while also limiting advertising. The report said the FCC has been lax in ensuring compliance from cable and satellite providers and questioned the commission's guidelines for determining the educational value of children's shows.
You mean to tell me there is a law out there that dictates the amount of commercials that can be shown during children's programming?  Surely you jest.
Congress crafted the law in response to a decrease in educational shows during the 1980s that corresponded with an uptick in commercial blitzes during children's programming. To shield youngsters from excessive commercials, the law restricts advertising during children's programs to 10.5 minutes per hour on weekends and 12 minutes per hour on weekdays.
I repeat: there is a law, passed by Congress, signed by a President, that actually dictates the amount of commercials that are to be shown during kids' shows.  The government of the United States deemed this an issue worthy enough of oversight.
Moreover, there are people who think the government isn't doing enough.
During the Clinton administration, the FCC was "paying attention to children's education, and the quality of children's programming improved," said Dale Kunkel, a child media expert and a communications professor at the University of Arizona.

"We slowly moved to a posture in the 2000s where they completely ignored the issue and the broadcasters offered whatever they want," he said.
Wait a second.  Broadcasters can offer programs that viewers have the option to watch, or not watch?  What is this, a free country or something?
Look, I'm all for making sure that the airwaves are generally clean for kids.  While parents have the ultimate responsibility for watching their children and making sure that the content of what they're viewing is appropriate, it's helpful to be assured that they're not going to watch all the animals from Franklin get a little too friendly (and at least they've finally had the decency to put some clothes on little bear).  But do we really need the government to dictate the quality of educational programming available, or the precise amount of commercial time airing on television?  Is there anything that busybodies won't ask the government to oversee?