Red Skelton, Abraham Lincoln and One Nation Under God
Red Skelton and his unforgettable rendition of the Pledge of Allegiance.  Skelton rose out of abject poverty to become one of the great comedians of his time.  His comment about the phrase "under God"  reminds us how deeply this phrase is embedded in American history:
The addition of "under God" to the pledge of allegiance in 1954 of course echoes this sentence from Lincoln's Gettysburg Address:
"It is rather for us to be here dedicated to the great task remaining before us — that from these honored dead we take increased devotion to that cause for which they gave the last full measure of devotion — that we here highly resolve that these dead shall not have died in vain — that this nation, under God, shall have a new birth of freedom — and that government of the people, by the people, for the people, shall not perish from the earth."
The Pledge was altered with that phrase of Lincoln's specifically in mind.  The Knights of Columbus played an important role in getting the pledge changed, beginning in 1951 to say the Pledge with the phrase "under God" inserted at all Knights of Columbus functions.
We have five drafts of the Gettysburg address that Lincoln wrote:  three have the phrase "under God" and two do not.  That Lincoln  spoke the phrase during the Gettysburg address we can be certain of, because three reporters were present when he gave the speech, and all three have "under God" in their accounts of Lincoln's speech.
When in the Pledge we recite: "one nation, under God, indivisible" it is good that we use the phrase of the President who helped make certain one hundred and fifty years ago that we remained one nation and indivisible.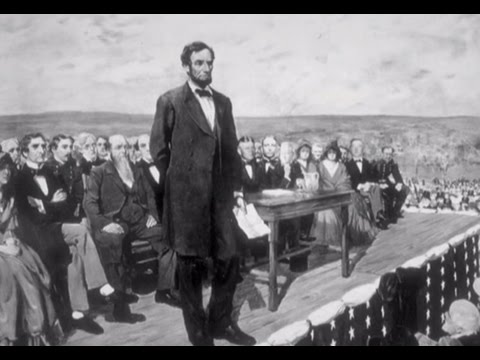 4 Responses to Red Skelton, Abraham Lincoln and One Nation Under God