Monthly Archives:
July 2011
I am on vacation this week with my family.  My internet connection in the coming week will range from intermittent to non-existent.  I will have posts for each day I am away on the blog, but if something momentous occurs, for example:  Elvis is discovered working at a Big Boy's in Tulsa, the Pope issues a Bull against blogging as a complete waste of time, or there is an alarming outbreak of common sense in the government, I trust that this post will explain why I am not discussing it.
Among other activities we will be attending the Gen Con Convention in Indianapolis, a pilgrimage the McClarey clan makes each year to renew our uber-Geek creds.  If any of you are close to Indianapolis and you have never attended, it is worth a drive to see tens of thousands of role players, board gamers and computer gamers in Congress assembled.  If nothing else you will go home reassured as to how comparatively normal you are.  Last year's attendance was in excess of 30,000 and there are multitudes of gaming related events.  A good overview of Gen Con is here.  Below is a Gen Con video from 2010 which gives a nice feel of the convention.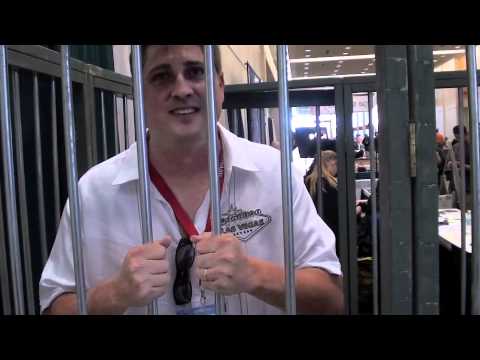 My wife and daughter participate in the live action dungeon at Gen Con.  Here is a trailer for True Dungeon 2011: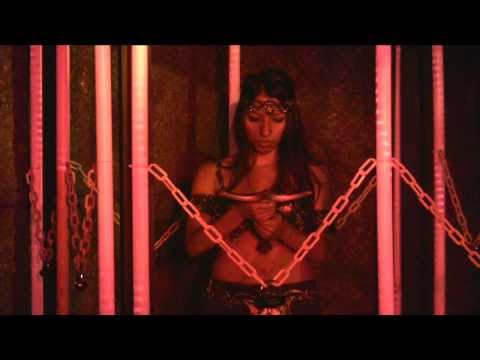 Continue reading →
Something for the weekend.  The Irish Volunteer.  A mainstay of the Union armies in the eastern theater during the Civil War were Irish Americans who volunteered in huge numbers to fight.  This song was popular among the men who fought so gallantly on many a field for their adopted nation.
Continue reading →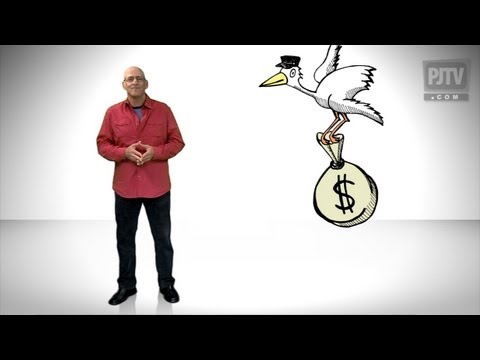 I take off my hat to you Klavan on the Culture for making the effort, but it will take more than that to get through to people who believe that infinite wealth can be produced by government fiat.  Exhibit A is a plan to solve the national debt, read all about it here, which is quite popular among the people who call themselves "the reality-based community".   Pixies, unicorn dust, Obama is a great President and the government is a cornucopia of infinite largesse: many leftists in this country would sooner see us do a replay of the Great Depression than give up such delusions.
LifesiteNews has posted an extensive interview with Michael O'Brien about his views on Harry Potter. Michael O'Brien is himself a Catholic author, most known for his novel "Father Elijah."
Much of the interview is about the particularities of Harry Potter. I agree and disagree with him. While I would concede that there are several instances where the Potter books don't live up to Christian values, I think he misinterprets many of his examples to skew the books, particular in his discussions about the final scenes. However, I'm more interested in how his views would apply to a subject I rarely see discuss but which is very important: how Catholics ought to approach art and make the decision of whether or not to read/view a particular work. O'brien indirectly touches on this issue through the Potter debate, and it's those areas I'd like to focus on.
Most important, she has taken the paganization of children's culture to the next step, in which sorcery and witchcraft—traditionally allied with supernatural evil—is now presented as morally neutral. In the hands of "nice" people it's an instrument for good. In the hands of not-nice people it's an instrument for evil. She has shifted the battle lines between good and evil, which can have a disorienting effect, especially on the young who are in the stage of formation.
This is the crux of O'Brien's argument against Potter: witchcraft is a traditional symbol of evil, and by presenting it as possibly morally neutral Rowling's world ought to be rejected. His attempts to simultaneously defend Tolkien's fantasy and the inconsistencies of this are well argued by many others. Howver, I think this claim is wrong even if he did condemn Tolkien.
What an author should do if they wish to use a traditional evil in a different way is to contemplate why that symbol was evil. Wizardry was a symbol of a desire for power and control; vampires for lust and immortality; werewolves for an animalistic view of humans, etc. O'Brien's argument would corner us into using these motifs always as evil. But I think an author could genuinely write a story about a werewolf fighting his own tendencies in an effort to overcome his weakness. Indeed, Tolkien's portrayal of dwarves fits into the tendency. The dwarves are tempted by greed and close-mindedness but throughout LOTR Gimli's experiences change him so that he becomes a veritable hero. So while I think that authors would be wise to deal with the weaknesses inherent in their symbols rather than gloss over them, I don't think authors are cornered the way O'Brien suggests. While O'Brien is right to suggest that authors need to pay careful attention to the traditional uses, I don't think they are bound by them. Indeed, O'Brien's book involves an attempt to convert the Anti-Christ; if that's not using an evil symbol in an unorthodox way I don't know what is.
That argument again points to the deeper problem. Without really knowing how we arrived at this position, we have made an artificial split between entertainment and faith—between culture and faith, in other words. We say, "I am a doctrinally correct Catholic (or Christian), I question nothing of the Church's teaching. So if I want to watch videos, DVDs, television programs that violate those principles, I'm capable of focusing on the good and overlooking the evil." It goes without saying that we should try to find the good in everything and shouldn't always be looking for the evil around us. But when our consumption becomes an insatiable appetite, in which the evil components, the falsehoods and glamorization of evil activities are grave matters—and certainly sorcery and witchcraft is of the utmost gravity in terms of violating divine order—we should pause and say, "Is this worth it? Can I really ingest this amount of evil without being affected by it?
Part of this argument is contingent on his claims that Potter contains more evil than good. Now read this quote with it:
Potterworld is a scrambled moral universe. There are Christian symbols in the series, but the author misappropriates them, mutates them, and integrates them into a supposedly larger and broader system where evil symbols are dominant. Why are our antennae not quivering when that happens? I believe it's because we have been overwhelmed by habitual dependence on the pleasure. I should add that we have also been overwhelmed by many opinion-shapers who tell us that there's no problem here—even Christian commentators.
I would agree with O'Brien that commentators who say the Potter series presents NO problems are mistaken. But O'Brien's problem with potter's "scrambled moral universe" could apply to almost anything. The fundamental problem Christians have with approaching art is that the authors are sinful human beings. Even the best of authors are going to allow their sinfulness to creep undetected into their works so that their work contains mixed moral messages. While some works are clearly better than others at containing far more positive messages then evil (LOTR for example), no work is perfect. There is no work in the world in which the reader ought to be sitting and fully accepting.
The question for the Christian reader is how to deal with this. Part of this relies on literary interpretation. If you read Potter as offering an example of sacrificial love, you are more likely to believe it to ultimately be a useful work of art. If you read Potter as endorsing the end justifies the means, then you're not. There are times when you can clearly say "x is unacceptable for Christians" but oftentimes this is difficult. Art speaks to different people in different ways so that some people make take more from the good parts than others. This is particularly true in the modern entertainment context, in which everything is very mixed and Christians who wish to stay engaged with the culture find themselves facing very difficult choices.
Even though there are works of art that label themselves as Christian, either they are Protestant, contain mixed moral messages anyway, or are just plain terrible works of art (think "Fireproof," if you managed to get past the first five minutes of the dialogue). Many of the Catholic writers of the last century wrote stories with very flawed characters who seek truth in a postmodern world (Greene's Power and the Glory, Percy's the Moviegoer, Flannery O'Conner).
There's no easy out, nor should their be. Good art is reflective of the world, and as that world is fallen and the author is fallen Catholics are going to have to balance the good and the bad. Good art ought to point more towards God than point away.
I have no problem if O'Brien or anyone else thinks Harry Potter does more ill than good. I disagree with them, but they are entitled to their opinion. But pretending that it is all evil avoids the difficult decisions that a consumer needs to make; and Catholics who trying to live out the New Evangelization and meet the culture need to be more aware of that decision.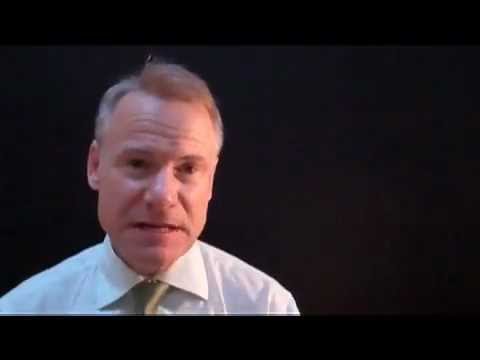 Hattip to co-blogger Darwin. I haven't laughed so hard at something on the internet in a very long time as much as I did at this!
Thirty-two years old in 1861, Sullivan Ballou was already well-established in life.  Married with two sons, he was a member of the Rhode Island House of Representatives, and had served as speaker of that body.  When Lincoln called for volunteers, he did not hesitate, and enlisted as a Major with the Second Rhode Island infantry.  At the battle of Bull Run he received what would prove to be a mortal wound.  His right leg was amputated and he succumbed to his wounds on July 28, 1861.  Before the battle of Bull Run he wrote to his wife a timeless letter of love and hope for the future beyond the grave: Continue reading →
Hattip to Creative Minority Report. In a story that sums up quite nicely so much that is wrong with the Church in America, Lifesite News has the tale of an abortionist on staff at Mercy Regional Medical Center in Durango, Colorado.
After a Catholic hospital in Colorado refused to remove a Planned Parenthood abortionist from its ob/gyn staff, pro-life advocates have organized a protest, featuring Live Action President Lila Rose, on Aug. 4.
"The reason I perform abortions is because I'm a Christian," Richard Grossman, a Quaker, told the Durango Herald after a similar protest outside Mercy Regional Medical Center last year.  "Personally, I believe in the strength, intellect and fortitude of women. When a woman says a fetus is a person, I think it is one. I believe the woman empowers the fetus."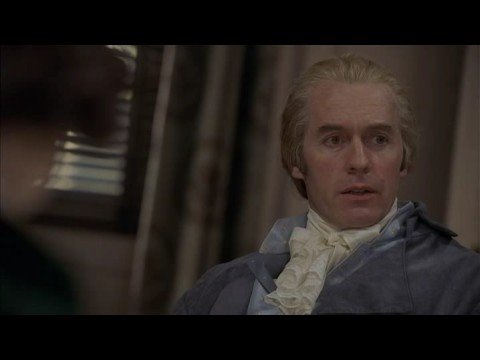 This country was blessed at its founding to have on the scene a member of the Founding Fathers, Alexander Hamilton, who was a financial genius.  His idea to have the Federal government adopt the Revolutionary War debts of the states in order to establish the credit of the new Federal government was a policy of genius.  At a stroke he restored the credit of the country as a whole, made certain the debt would be paid, made America attractive to foreign investors and laid the basis of future American prosperity.  His ideas on the subject were set forth in his first report to Congress on  public credit, 1789, and which may be read here.
The final paragraph of the report is salient for the time in which we live: Continue reading →