Monthly Archives:
June 2011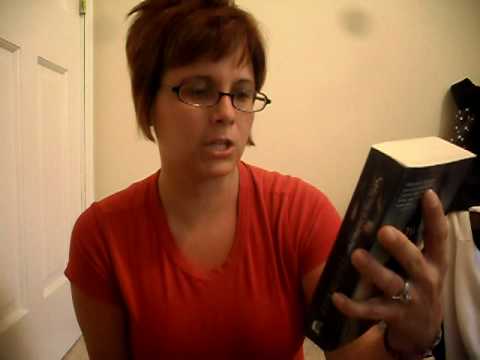 When I get a little money I buy books; and if any is left I buy food and clothes.
Erasmus
We at The American Catholic like to keep an eye, frequently jaundiced, on popular culture.  One recent development that I enthusiastically endorse are videos posted by individuals on Youtube discussing "book hauls", books that they have recently purchased.  I find this heartening.  I have always regarded myself as a hopeless book addict, and now I learn that my addiction is socially acceptable, perhaps even cutting edge!  This post will therefore tell you about a book haul I made yesterday, but first a bit of background information.
When I was growing up in Paris, Illinois, my mother and father used to give me and my brother a dollar each as our allowance.  (Considering that between them my parents brought home about a $100.00 a week, I thought the allowance was rather generous. )  My parents expected us to clean the house each day before school, to do the dishes and to run to the grocery store to pick up items during the week.  It was emphasized to us that the allowances were not payment for our work.  We worked at our chores because we were members of the family, and our parents gave us our allowances because we were members of the family.
You could do a lot with a dollar when you were a kid in the sixties.  Comic books cost 12 cents, cokes were a dime, candy could be purchased for a nickel to a dime.  However, I spent a fair part of my money at the local Goodwill.  Paris did not have a bookstore, but the Goodwill had a bookcase with used paperbacks and hardbacks.  The paperbacks were a nickel and the hardbacks were a dime.  New used books came in fairly frequently.  Most Saturday mornings I would go into the Goodwill and search through the books.  It was there I first made the acquaintance of Plato, Aristotle and Aristophanes.  On one memorable day, the divine Dante came my way for the first time with a paperback copy of Purgatorio, and a "new life" began for me.  History books were plentiful, especially on the Civil War and World War II and I gobbled them up.  Thus I began my personal library, and I have some of those books to this day.  And so my shameful addiction devotion to purchasing mass quantities of books as cheaply as I can began. Continue reading →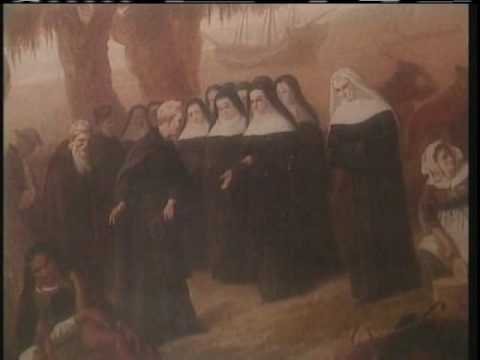 When one thinks of Andrew Jackson, Our Lady of Prompt Succor and the Ursuline nuns do not spring to mind, but they should. Continue reading →
[The topic here is neither American nor Catholic, so I was originally going to relegate it strictly to my personal blog, but in the end I found it too interesting to avoid sharing.]
Some years ago, I wrote here about Patrick Leigh Fermor's A Time of Gifts
, a beautifully written travel book about the first stage of the author's 1933 walk across Europe from from Holland to Constantinople.
The only customer, I unslung my rucksack in a little Gastof. Standing on chairs, the innkeeper's pretty daughters, who were aged from five to fifteen, were helping their father decorate a Christmas tree; hanging witch-balls, looping tinsel, fixing candles to the branches, and crowning the tip with a wonderful star. They asked me to help and when it was almost done, their father, a tall, thoughtful-looking man, uncorked a slim bottle from the Rudesheim vineyard just over the river. We drank it together and had nearly finished a second by the time the last touches to the tree were complete. Then the family assembled round it and sang. The candles were the only light and the solemn and charming ceremony was made memorable by the candle-lit faces of the girls — and by their beautiful and clear voices. I was rather surprised that they didn't sing Stille Nacht: it had been much in the air the last few days; but it is a Lutheran hymn and I think this bank of the Rhine is mostly Catholic. Two of the carols they sang have stuck in my memory: O Du Heilige and Es ist ein Reis entsprungen: both were entracing and especially the second, which, they told me, was very old. In the end I went to church with them and stayed the night. When all the inhabitants of Bingen were exchanging greetings with each other outside the church in the small hours, a few flakes began falling. Next morning the household embraced each other, shook hands again, and wished everyone a happy Christmas. The smallest of the daughters gave me a tangerine and a packet of cigarettes wrapped beautifully in tinsel and silver paper. I wished I'd had something to hand her, neatly done up in holly-patterned ribbon — I thought later of my aluminum pencil-case containing a new Venus or Royal Sovereign [pencil] wound in tissue paper, but too late. The time of gifts.
I've since read what was intended to be the second volume of a three part narrative of the trip, Between the Woods and the Water
. It is similarly a joy to read. Continue reading →
As I am sure most of you know, the Wisconsin Supreme Court in a 4-3 decision vacated the order of Judge Maryann Sumi enjoining the bill passed by the Wisconsin legislature regarding public employee unions.  The court divided along partisan lines.  The bluntness of the majority opinion is something to behold.
IT IS FURTHER ORDERED that all orders and judgments of the Dane County Circuit Court in Case No. 2011CV1244 are vacated and declared to be void ab initio.  State ex rel. Nader v. Circuit Court for Dane Cnty., No. 2004AP2559-W, unpublished order (Wis. S. Ct. Sept. 30, 2004) (wherein this court vacated the prior orders of the circuit court in the same case). 
Declaring the orders of a trial court void ab initio is an unusual step for an appellate court.  It basically says that the trial court completely misconstrued the relevant law from the beginning, and is not to be trusted by the appellate court simply reversing the trial court and remanding the case back to the trial court.  Instead the Supreme Court ruled on all of  the issues in the case itself, with Judge Sumi now tossed out of the case by the action of the Supreme Court.  
This court has granted the petition for an original action because one of the courts that we are charged with supervising has usurped the legislative power which the Wisconsin Constitution grants exclusively to the legislature.  It is important for all courts to remember that Article IV, Section 1 of the Wisconsin Constitution provides:  "The legislative power shall be vested in a senate and assembly."  Article IV, Section 17 of the Wisconsin Constitution provides in relevant part:  "(2) . . . No law shall be in force until published.  (3) The legislature shall provide by law for the speedy publication of all laws."
You don't get blunter than that in the law.  Judge Sumi is held by the Court to have usurped the power of the legislature!
The Court then notes that what Judge Sumi attempted to do, enjoin publication of a bill in order to prevent it from becoming law, was in direct defiance of a prior case decided by the Wisconsin Supreme Court: Continue reading →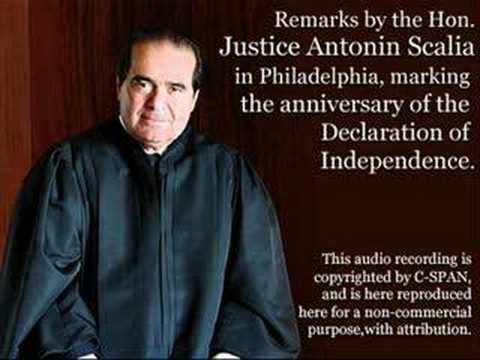 Hattip to Ann Althouse.  My hero, Supreme Court Justice Antonin Scalia, has been guilty of being brilliant again.  Writing in dissent in the case of Sykes v. United States, he took head on what is becoming a huge problem:  almost comically inept legislation passed by Congress:
We face a Congress that puts forth an ever-increasing volume of laws in general, and of criminal laws in particular. It should be no surprise that as the volume increases, so do the number of imprecise laws. And no surprise that our indulgence of imprecisions that violate the Constitution encourages imprecisions that violate the Constitution. Fuzzy, leave-the-details-to-be-sorted-out-by-the-courts legislation is attractive to the Congressman who wants credit for addressing a national problem but does not have the time (or perhaps the votes) to grapple with the nittygritty. In the field of criminal law, at least, it is time to call a halt. I do not think it would be a radical step—indeed, I think it would be highly responsible—to limit ACCA to the named violent crimes. Congress can quickly add what it wishes. Because the majority prefers to let vagueness reign, I respectfully dissent. Continue reading →
I remain fairly ambivalent about Glenn Beck (an ambivalence that got me involved in a heated debate on this very site, but that's another matter).  His style, especially on television, just doesn't appeal to me.  He also seems to believe that having the dial turned to 11 is the only way to get his point across.  That said, I am appreciative of his efforts to teach American history to his audience.  He's had some excellent academic guests like Ronald Pestritto on his show, and he has an appreciation of some of the nuances of American political thought that go over a lot of other heads.
Then I saw this, and I'm ready to grab the pitchforks.  From the product description:
Adapting a selection of these essential essays—pseudonymously authored by the now well-documented triumvirate of Alexander Hamilton, James Madison, and John Jay—for a contemporary audience, Glenn Beck has had them reworked into "modern" English so as to be thoroughly accessible to anyone seeking a better understanding of the Founding Fathers' intent and meaning when laying the groundwork of our government. Beck provides his own illuminating commentary and annotations and, for a number of the essays, has brought together the viewpoints of both liberal and conservative historians and scholars, making this a fair and insightful perspective on the historical works that remain the primary source for interpreting Constitutional law and the rights of American citizens.
So it's the New American Bible for the Federalist Papers.  I wonder if Bishop Trautman consulted on this project.
Just as the average person can probably handle such mysterious words as "ineffable,"  I'm sure that most Americans can pretty much figure out what's going on with the Federalist Papers without Glenn Beck re-translating it for us.  Yes, there are no doubt some tricky words in the 500+ pages and 85 essays, but that's what footnotes are for.  Annotated versions of the Federalist Papers already exist, and those should suffice for Beck's purposes.  Besides, part of the joy of the Federalist Papers is reading Madison and Hamilton's beautiful prose.
Jeff Goldstein elaborates further on why this is problematic.
On the one hand, we're supposed to believe that anyone can read and understand the Constitution — meaning, we don't need a special priesthood to interpret the thing (and of course, this is true, assuming a base level of reading comprehension and intelligence, and assuming one can get past the fact that the document itself is like, over a hundred years old!); and yet at the same time, the Federalist Papers, we're to understand today, are so arcane and abstruse and unintelligible that they aren't even being taught anymore — a problem happily solved by Beck's latest offering, a book that rewrites the Federalist Papers using modern language, which can be yours for only however many dollars (through the website, blah blah blah).
I agree with Jeff that this sends a very poorly thought out mixed message.  In fact Beck is playing into the hands of those who criticize the concept of originalism.  He's conceding that the language of this era is difficult for people to comprehend, so the only way to make these writings more widely accessible is to completely re-write them.  It is a contradiction that I doubt Beck has thoughtfully considered.
One of the oddly persistent mistakes people seem to fall into in a whole host of areas of life is the idea that small amounts don't matter.
Take, for instance, the illusion that I so often fall into: "This will only take me ten minutes a day. No matter how busy I am, I always spend at least ten minutes just wasting time. Clearly, I can add this one extra activity."
With sufficient determination, and a low enough starting level of commitments, one can pull this off. But in point of fact the day is made up of a finite number of ten minute increments, and one cannot add an unlimited number of them. Sometimes, adding even one ten minute commitment ends up having more ramifications than one would imagine. And time "wasted" is often curiously hard to stamp out.
Continue reading →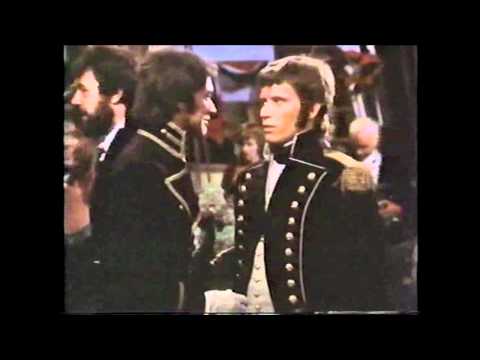 Today is Flag Day.  Edward Everett Hale, in his short story A Man Without A Country, reminds us that patriotism is a very powerful form of love.  Hale, a great nephew of Nathan Hale who died on a British scaffold and uttered the deathless  "I only regret, that I have but one life to lose for my country.", wrote the story in the midst of the Civil War in 1863 to help inspire patriotism.
The story is a simple one.  Philip Nolan was a young artillery lieutenant in the United States Army.  He became involved in the  vague scheme of Aaron Burr to detach some territory from the  United States and form an independent nation.  All the big fish escape conviction, but Lieutenant Nolan does not.  At his courtmartial the following takes place:
One and another of the colonels and majors were tried, and, to fill out the list, little Nolan, against whom, Heaven knows, there was evidence enough,–that he was sick of the service, had been willing to be false to it, and would have obeyed any order to march any-whither with any one who would follow him had the order been signed, "By command of His Exc.A. Burr." The courts dragged on. The big flies escaped,–rightly for all I know. Nolan was proved guilty enough, as I say; yet you and I would never have heard of him, reader, but that, when the president of the court asked him at the close whether he wished to say anything to show that he had always been faithful to the United States, he cried out, in a fit of frenzy,–
"Damn the United States! I wish I may never hear of the United States again!"
Continue reading →
I don't like to write about Andrew Sullivan.  At this point he should be treated like a troll, meaning it is best to ignore him.  Every now and then it is good to be reminded that Andrew Sullivan has clearly lost his mind.
Most of you have probably read this email that Sarah Palin sent before she gave birth to Trig.  She actually published this in her book, but today it has garenerd wider attention.  It's a rather touching expression of her faith, and is one of the most beautiful pro-life testimonies you'll ever read.
One would also think that it's further proof – not that any is really needed save for disturbed individuals like Sullivan – that Sarah Palin is in fact Trig's mother.
Oh no.  This is just an opportunity for Sullivan to continue to cast doubts on the official story.
Earlier today there was a replay of the Michael Medved show where he interviewed Jonathan Kay, author of Among the Truthers: A Journey Through America's Growing Conspiracist Underground.  Kay and Medved discussed the nature of the conspiracist mindset, and Kay emphasized that there is really not much point in trying to rebut these folks with facts, because they are impervious to all evidence.  Listening to Kay, and then reading Sullivan's latest screed one is reminded of the futility of trying to deal with such people.
So can we please shun Andrew Sullivan and stop treating him like he's even a remotely credible journalist of any kind?  No more linking – not even to rebut the man.  Yeah I know I just spent 250 words on the guy, but I guess I'm still in shock that there are people still willing to give this man a platform.  For as absolutely batty Sullivan is, the Daily Beast should be ashamed of employing him.
H/t: Midwest Conservative Journal.
(On a side note, the critics of Kay's book as well as Sullivan ought really to read my previous post.)
Update: Andrew Sullivan actually responded to an email that I sent him.  Notice anything about the grammar?
show me some evidence. any evidence. then handle all the evidence i
have assembled.
i'm not insane. but palin sure is. when she produces the medical
records i asked for two and half years ago, i will stop asking
questions.
why not email her to ask her to clear this up? or do you suspect she cannot?
Yes, clearly we are dealing with a very lucid mind.
At the Catholic Herald today comes an important story offering an overview of the Muslim Brotherhood's activities in Egypt and the plight of Christians who are now suffering greatly in the aftermath of the overthrow of Hosni Mubarak.
Further political success may come the Muslim Brotherhood's way. The interim military government which followed Mubarak has announced parliamentary elections in September and presidential elections two months later. Reflecting on the potentially huge political changes to come, one bishop told us: "Under Mubarak the Muslim Brothers were under Gestapo control; they were underground. Now they are very visible. They may get up to half the seats in the next election. This is a great concern for us. There was a strong message awaiting us when we met Coptic Catholic Patriarch Cardinal Antonios Naguib in his office in Cairo. A gentle, self-effacing man, Patriarch Naguib wasted no time in saying: "Now is the moment to really participate in the evolution of society. What matters is to have confidence in our beliefs and to have the strength to express our message."
Be sure to read the whole thing. Regular readers at my blog know that I've tried to keep abreast of the situation in Egypt even since long before the ousting of Mubarak. I consider the article to be an accurate accounting of what is happening there, from a Christian perspective. If you read only one article on Egypt, read the article at Catholic Herald.
Remember that President Obama and the mainstream media supported the ousting of Mubarak while conservatives in America (notably, former U.N. Ambassador John Bolton) expressed serious concerns since Mubarak was successfully holding the Muslim Brotherhood at bay. In Five Revolutions Backed by George Soros, in February, I expressed misgivings about Soros funding of the revolution. Egyptian Christians have expressed some mild disdain for such criticisms, but as things become more and more bloody there, perhaps those critics have changed their minds.
For a Catholic perspective on what we are dealing with in regard to Islam, please watch the debate between Robert Spencer and Peter Kreeft: Good Muslim, Bad Muslim, at Thomas More College.
At FrontPageMag, for your consideration: The Muslim Brotherhood's Penetration of the Obama Administration.
Below is the latest news about the Muslim Brotherhood from around the web. Be aware that opinions in these links are very diverse and may or may not be entirely accurate portrayals of what is occurring with the Muslim Brotherhood. Please use good judgment.
Brotherhood's Freedom and Justice Party to Hold Internal Elections.
Draft law governing Egypt elections sees backlash from wide spectrum of parties.
Egyptian Muslim Brotherhood delegation in Gaza amid Israeli spy scandal.
Egypt's economy slows to a crawl; revolt is tested.
Brotherhood: We will not run for presidency for Egypt's sake.
Islamists co-ordinate with Wafd.
Citizens First, Christians After.
On Twitter, follow @Nefrette (Nefrette Halim) and @CopticNews for updates on the plight of Christians in Egypt. On Facebook, my friend David Nageh does a good job sharing updates from the perspective of a Christian in Egypt.
Many thanks to the Catholic Herald for their excellent reporting on Egypt's Christians.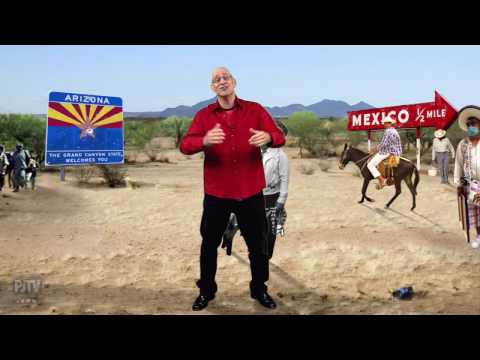 I don't know Klavan on the culture.  If only fascists support the Arizona law, there seems to be a lot of fascism going around since eight states are currently copying the Arizona law, even which that law is still enjoined by a Federal district judge.  Illegal immigration is down about eight percent in recent years however, due mainly to the truly lousy economy.  Obamanomics, it is good for something after all!
The American Catholic will be running a periodic poll of the GOP presidential field. We have included candidates that have declared their candidacy as well as other speculative* candidates. As the primaries arrive the field of candidates should narrow down a bit.
* For example even though Chris Christie has denied he is interested in running, he still will be in Iowa for an inexplicable reason. Until then, he will be showing in the poll until we don't see his name on the actual roll.