Monthly Archives:
June 2011
The following is the first part of a gloss on an article I recently received from a friend. The second part will appear in a few days. I apologize for not having the full reference for it, but it appears to be an address by Francis Cardinal George given to the Library of Congress on June 16, 1999, titled "Catholic Christianity and the Millennium: Frontiers of the Mind in the 21st Century." In light of the missing reference, the citations below are paragraph numbers rather than page numbers. I apologize ahead of time for those who have read or plan to read the article. While I have tried to give the Cardinal credit where due, a reading of his paper will reveal my blatant plagiarism.
The Thomistic scholar Etienne Gilson describes in The Unity of the Philosophical Experience the inevitable demise of a philosophy that ignores the highest question of being, i.e. metaphysics. In "Catholic Christianity and the Millennium: Frontiers of the Mind in the 21st Century," Cardinal George argues for a specifically Christian metaphysics, or an "incarnation metaphysics." This metaphysics begins with the "provocative claim" that is at the heart of Christianity. "In Jesus Christ, God has become a creature, without ceasing to be God and without compromising the integrity of the creature he becomes" (George, 3). The radicality of this Christian claim is evidenced by the history of heresies, most of which denied either the divinity or humanity of Christ, or in some cases, both, by arguing for a quasi-divine and quasi-human nature in the incarnated Lord. At least two Ecumenical Councils (Chalcedon in 451 and Nicea in 325) upheld the hypostatic union, the fact that, "in Jesus, the divine and the human unite without competition or compromise" (George, 3).
Yesterday, I was having a discussion with some of my fellow Catholics about the presidential election, and there arose a brief debate about the concept of libertarianism. It never ceases to amaze me when I see committed Catholics embracing libertarianism…but then, I remember, most of them probably were not catechized very well. Also, we should take into consideration that for years many of us have been rightly troubled by a far-reaching government engaged in what the Catholic faithful invariably see as injustice. I suppose I can understand why many Catholics might think that libertarianism is a legitimate way to put that unjust government in check. Though well-intentioned, they have fallen into a snare.
Stephen Metcalf writes at Slate today about what he calls 'The Liberty Scam'. His article is essentially a rebuke of libertarianism, at least as he believes it was defined by Robert Nozik. David Boaz at CATO Institute takes issue with him on that point.
It's interesting that Boaz makes a couple of arguments against Metcalf's article that I've grown accustomed to hearing from libertarians in response to criticisms of their ideology. In a nutshell, first, we who are opposed to libertarianism are apparently not allowed to claim that one of their heroes can be said to have defined it with any certainty. We find this in Boaz's seeming annoyance with those who believe they have "grappled with libertarian ideas" if they have read Nozik. Secondly, if we disagree with the libertarian ideas set forth, it automatically means that we are misunderstanding it, hence Boaz's headline 'Misunderstanding Nozik, Again'.
Unfortunately, again, the libertarian runs up against the wall of reality and finds himself stunned.
As for Metcalf's final complaint that advocates of a more expansive state have been "hectored into silence" by the vast libertarian power structure, well, I am, if not hectored, at least stunned into silence.
Libertarians frequently cannot see the forest because the trees get in their way. How dare we think that libertarians have a shared value system that results in any kind of society that has power! Hence we see a self-refuting principle in libertarianism. Human beings are "social animals", if you will. They will, invariably, join together with like-minded people to bring about political change that reflects their views of justice. All such associations are "societies", whether or not they are governmental or political. One need look no further than one of the infamous episodes of astro-turfing for Ron Paul in straw polls and the various Campaign for Liberty rallies to see a libertarian act of "social justice", per se. The very act of joining a campaign is an act of joining a power structure to bring about one's sense of "justice". Granted, libertarian "social justice" is nothing like the Left's "social justice", but that is neither here nor there.
Metcalf paraphrases Nozik, the libertarian who apparently either doesn't speak for libertarianism or is misunderstood?:
To the entire left, Nozick, in effect, said: Your social justice comes at an unacceptable cost, namely, to my personal liberty…
This is, to be sure, the libertarians' basic argument. Ironically, the libertarian movement's social justice is similarly problematic in that it so frequently promotes license over liberty. As Mortimer Adler has written:
Herein lies the distinction between liberty and license. Liberty is freedom exercised under the restraints of justice so that its exercise results in injury to no one. In contrast license is freedom exempt from the restraints of justice and. therefore, injurious to others in infringing their freedom as well as violating other rights. When no distinction is made between liberty and license, the freedom of the strong an destroy the freedom of the weak.
Most Catholics still understand on some level that abortion and same-sex "marriage" are opposed to true justice. As such, they are opposed to authentic liberty. Just as we know that the word "choice" is misused in the abortion debate to preserve a license to kill, we should also understand that the word "liberty" is used by libertarians to preserve license on any number of issues, including abortion and the re-definition of marriage.
If you take nothing else away from this article, know this. There is a libertarian movement. It exists. It has arisen as its own society, a social group being made up of individuals who share a common definition of "justice". Their common view of "justice" is the act of joining together in a society to oppose those who would seek to bring about "social justice" which they view as a monster because the Left's version of "social justice" is, in fact, a monster. In other words, the libertarians have engaged themselves in an exercise in hypocrisy.
What's a Catholic to do? Well, we can begin by helping people to understand what authentic social justice is. (Sorry, libertarian Catholics, but that's the way it is.) Certainly, all Americans are able to make a decision to either be complacent (that is, to be the "sleeping giant") or to actively work through the political process to bring about a society that reflects our view of justice. Catholics are not free to be complacent. We each have a duty to be politically involved….to enter into associations with others to work for authentic social justice. It is my hope and prayer that we can do so as One Body. The more we talk about these issues in peace with each other, the better.
Hat-tip, Memeorandum.
Hattip to Christopher Johnson at the Midwest Conservative Journal. I would note at the outset that this is not one of The Onion parodies I like to play from time to time on this blog.  With the Obama administration however, the nation each day resembles more a Onion parody.  The United States Department of Agriculture, yes, you read that correctly, is pressing for mandatory gay rights training:
U.S. Department of Agriculture activists want to impose their intense brand of homosexual sensitivity training governmentwide, including a discussion that compares "heterosexism" – believing marriage can be between only one man and one woman – to racism.
If accepted by the Obama administration, that move could mean more sessions for military service members already undergoing gay-sensitivity indoctrination. Critics fear additional gay-oriented training would add an unnecessary burden for combat troops and encourage some to leave.
USDA officials have asked the Office of Personnel Management (OPM), which oversees all federal employee policies, to impose its gay-awareness programs on all federal departments, according to an internal newsletter. The training includes a discussion of "heterosexism" and compares it to racism. It says people who view marriage as being between only one man and one woman are guilty of "heterosexism."
The push for the training is coming from Agriculture Secretary Thomas J. Vilsack, former governor of Iowa. The Democrat has launched a departmentwide "cultural transformation" that includes a Lesbian, Gay, Bisexual, Transgender (LGBT) Special Emphasis Program.
The USDA's senior training coordinator, Bill Scaggs, has developed a sensitivity program far more extensive than the Pentagon's training for the anticipated lifting of the ban on open ho[JUMP]mosexuals in the ranks. His training program, which OPM calls "groundbreaking [and a] model for other agencies," delves more into gay issues and terminology. It also justifies pro-homosexual political positions.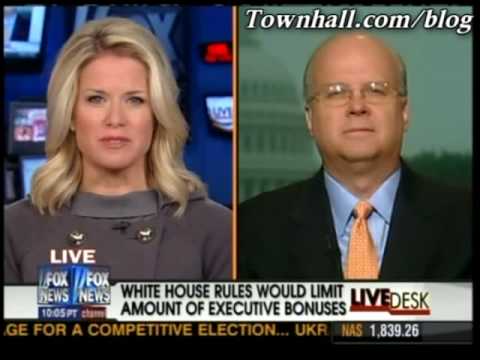 One of the House Catholics at the New York Times, Maureen Dowd, recently wrote a column in which she attacked the stand of Archbishop Timothy Dolan against gay marriage.  In the column she made the mistake of mentioning Canon Lawyer Ed Peters, who writes an incisive blog In The Light of the Law that I visit religiously.  Ed Peters responded to Dowd:
Fine, you ask, what does any of this have to do with me? I might have thought, nothing, except that Dowd decided to link my recent criticisms of New York Governor Andrew Cuomo's reception of Communion at a Mass celebrated by Albany Bishop Howard Hubbard (despite Cuomo's open cohabitation with a woman not his wife), with Abp. Dolan's criticism of efforts in the New York legislature to legalize "gay marriage", the 'link' being that Cuomo is a strong proponent of "gay marriage" and would sign such a bill if it reaches his desk.
Okay, yes, I think that Cuomo's signature on such a bill would add to his Communion-eligibility problems under Canon 915, but Abp. Dolan is not making that argument: he is arguing natural law on marriage and common sense, not sacramental discipline. (I know, I know, one would have to have read and understood Dolan's arguments to see that point, but even if Dowd didn't or doesn't, some of her readers would have and do). So why does Dowd not discuss Dolan's arguments on marriage in her article about Dolan on marriage, and later, if she wishes, tackle my arguments on holy Communion in an article about me and holy Communion (assuming I was worth her time in the first place)? Why smush these two strains together?
Because Dowd apparently thinks she has discovered some "ah-ha" contradiction in the Church's logic. She writes: "Therein lies the casuistry. On one hand, as Peters told The Times about Cuomo and Lee, 'men and women are not supposed to live together without benefit of matrimony.' But then the church denies the benefit of marriage to same-sex couples living together."
What?
That's not right. That doesn't even rise to level of being wrong. Instead, that's what comes from someone who is not even pretending to be interested in what the other side actually holds. Continue reading →
Official Statement of SOLT (Society of Our Lady of the Most Holy Trinity) regarding Fr. John Corapi:

As the Regional Priest Servant of the Society of Our Lady of the Most Holy Trinity (SOLT), I issue the following statement on behalf of the Society.

On 16 March 2011, the Bishop of Corpus Christi, Texas, and the SOLT received a complaint against Fr. John Corapi, SOLT. As is normal procedure and due to the gravity of the accusation alleging conduct not in concert with the priestly state or his promises as a member of a society of apostolic life of diocesan right, Fr. Corapi was suspended from active ministry (put on administrative leave) until such a time that the complaint could be fully investigated and due process given to Fr. Corapi. In the midst of the investigation, the SOLT received a letter from Fr. Corapi, dated June 3, 2011, indicating that, because of the physical, emotional and spiritual distress he has endured over the past few years, he could no longer continue to function as a priest or a member of the SOLT. Although the investigation was in progress, the SOLT had not arrived at any conclusion as to the credibility of the allegations under investigation.

At the onset, the Bishop of Corpus Christi advised the SOLT to not only proceed with the policies outlined in their own constitutions, but also with the proper canonical procedures to determine the credibility of the allegations against Fr. Corapi. We reiterate that Fr. Corapi had not been determined guilty of any canonical or civil crimes. If the allegations had been found to be credible, the proper canonical due process would have been offered to Fr. Corapi, including his right to defense, to know his accuser and the complaint lodged, and a fair canonical trial with the right of recourse to the Holy See. On June 17, 2011, Fr. John Corapi issued a public statement indicating that he has chosen to cease functioning as a priest and a member of the SOLT.

The SOLT is deeply saddened that Fr. Corapi is suffering distress. The SOLT is further saddened by Fr. Corapi's response to these allegations. The SOLT will do all within its power to assist Fr. Corapi if he desires to seek a dispensation from his rights and obligations as a priest and as a professed member of the SOLT. We request your prayers and the intercession of the Blessed Mother for the healing of Fr. Corapi and for any who have been negatively affected by Fr. Corapi's decision to end his ministry as a priest and a member of the SOLT.

Fr Gerrard Sheehan, SOLT
Regional Priest Servant
Related
The conjunction of Trinity Sunday and Father's Day had me thinking yesterday about the fact that we are urged by Christ to call God our Father. Every so often you hear someone claim that we only call the first person of the trinity "God the Father" because it has been men doing the talking through most of Christian history. Had it been women in charge of things, so the claim goes, we might be talking about "God the Mother" instead.
It strikes me that the basic problem with this point of view, from a human perspective, is that it assumes that the relation of men to their fathers is more like the relationship between women and their mothers than it is like that between women and their fathers. This suggests that sex is the primary determining factor of the relationship we have with our parents — one sort of relationship with the parent of the same sex, a different sort of relationship with the parent of the opposite sex.
Like all mistakes, there is, I think, some element of truth to this. The parent of one's own sex serves as an example (even if in sad circumstances a negative one) of how the child will be a parent. Sons know that some day they may be fathers. Daughters know that some day they may be mothers. And yet, this sense cannot be the sense in which we see God as father. We will not grow up to be God like Him, we will not become creators of our own universes. We will not become all knowing, all powerful and eternal. So the sense in which we (or according to that theory, men) see God as a father is not the "I could be like him someday" sense.
At the more basic level, it seems to me that "father" and "mother" are archetypes which are different — and although sons and daughters may relate to their father differently, the ways in which both sons and daughters relate to and understand their father are more similar to each other than the way daughters relate to their mother is to the way sons relate to their father.
When Jesus told us to call God our Father, He didn't mean in the most literal and physical sense, one which would have come naturally to many pagans at that time. God the Father does not come down, like Zeus to some pretty girl, and father each one of us. And yet, we understand God as our Father because as human persons our understanding of "father" is an imperfect understanding of what our relationship with God the Father is.
As such, it seems to me that all of us, men and women, can equally relate to God as being our Father. If anything, the difference in this for men and women would not be that men see God as a father while women see Him as a mother, but rather that men relate to Him as sons while women relate to Him as daughters.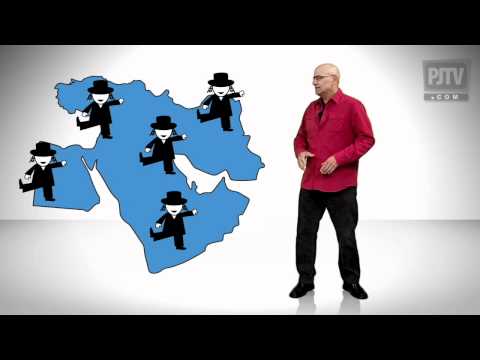 No, no Klavan on the culture!  Everyone knows that if the Jews would simply disappear the Arab world would become an oasis of peace and tolerance!  At least that is what I have been told over the years by numerous combox adversaries and correspondents.  Prior to becoming a blogger, I would comment on other Catholic blogs, and one of my favorits sites was Amy Welborn's Open Book.  After commenting there one day I received a lengthy e-mail from a correspondent who I responded to in a fisk format.  This correspondence occurred on April 17, 2007, and I thought that some of our readers might find it diverting:  Continue reading →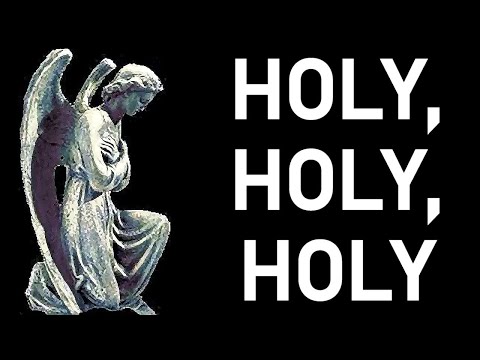 We have sufficiently spoken of the Father and of the Son, so far as was possible for us to see through this glass and in this enigma. We must now treat of the Holy Spirit, so far as by God's gift it is permitted to see Him. And the Holy Spirit, according to the Holy Scriptures, is neither of the Father alone, nor of the Son alone, but of both; and so intimates to us a mutual love, wherewith the Father and the Son reciprocally love one another. But the language of the Word of God, in order to exercise us, has caused those things to be sought into with the greater zeal, which do not lie on the surface, but are to be scrutinized in hidden depths, and to be drawn out from thence. The Scriptures, accordingly, have not said, The Holy Spirit is Love. If they had said so, they would have done away with no small part of this inquiry. But they have said, God is love; so that it is uncertain and remains to be inquired whether God the Father is love, or God the Son, or God the Holy Ghost, or the Trinity itself which is God. For we are not going to say that God is called Love because love itself is a substance worthy of the name of God, but because it is a gift of God, as it is said to God, You are my patience. For this is not said because our patience is God's substance, but in that He Himself gives it to us; as it is elsewhere read, Since from Him is my patience. For the usage of words itself in Scripture sufficiently refutes this interpretation; for You are my patience is of the same kind as You, Lord, art my hope, and The Lord my God is my mercy, and many like texts. And it is not said, O Lord my love, or, You are my love, or, God my love; but it is said thus, God is love, as it is said, God is a Spirit. And he who does not discern this, must ask understanding from the Lord, not an explanation from us; for we cannot say anything more clearly. Continue reading →
Matt Talbot was a drunk.  He came to this state partly as a result of nature and nurture, as his father was an alcoholic, as were most of Matt's brothers.  Born into a poverty stricken home on May 2, 1856 in Dublin he became an unskilled laborer who blew most of his wages on feeding his addiction to drink.  The worst thing he did to buy alcohol was to steal a fiddle from a street performer and sell it for booze.  Penniless in 1884, he took the pledge not to drink and kept it for the remainder of his life.
However, turning away from alcohol was only a small part of his transformation.  In order to truly change one's life it is never enough to turn away from something.  We must also turn to something.  Talbot turned to God.  He began to attend daily Mass and and read books and pamphlets on the Faith.  He repaid his debts and, after a fruitless search for the fiddler whose fiddle he stole, donated the money he wanted to pay the fiddler for his stolen fiddle to the Church for Masses to be said for the fiddler. Continue reading →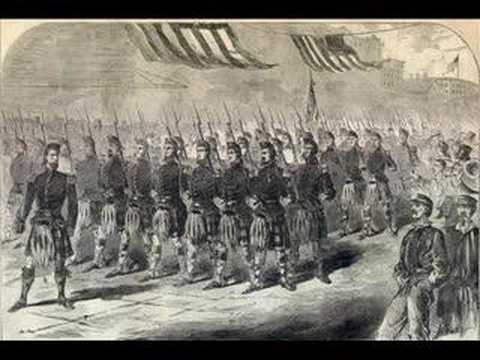 Something for the weekend.  Scotland the Brave.  The tune is only from the early 20th Century.  The lyrics are frankly forgettable compared to the grandeur of the song so I will not repeat them here.  Instead, time for a little Bobbie Burns:
The Congress shall have Power . . . To declare War, grant Letters of Marque and Reprisal, and make Rules concerning Captures on Land and Water; – Article I, Section 8

The President shall be Commander in Chief of the Army and Navy of the United States, and of the Militia of the several States, when called into the actual Service of the United States; he may require the Opinion, in writing, of the principal Officer in each of the executive Departments, upon any subject relating to the Duties of their respective Offices, and he shall have Power to Grant Reprieves and Pardons for Offenses against the United States, except in Cases of Impeachment. – Article II, Section 2
It's not a good feeling agreeing with Dennis Kucinich.  Finding myself on the same side of an issue as Kucinich makes me seriously reconsider my opinion.   But as they say, even a bind, deaf, paralyzed, rabies-afflicted squirrel finds a nut every now and again.
It's less distressing to disagree with Charles Krauthammer.  He's usually spot on, but he tends to go off the rails when it comes to foreign policy.  Not always, mind you, but in Krauthammer you can see the legitimate difference between neoconservatism and traditional conservatism.  Last night he had this to say about the War Powers Act and President Obama's war hostilities kinetic military action in Libya:
KRAUTHAMMER: I understand why Congress wants to retain prerogatives, as does the president. I'm not surprised that Durbin would act this way. I am surprised that so many Republicans are jumping on the war powers resolution. They will regret it. If you have a Republican in office, you have isolationists Democrats trying to restrain his exercise of his powers under constitution and the Republicans aren't going to like it.
I would not truck in war powers resolution. I have also think the administration's defense of what it is doing is extremely week and misguided. Obama's answer essentially is well, the resolution is out there. But it's not relevant because it isn't really a war, which is absurd.

BAIER: We're not in hostilities.

KRAUTHAMMER: Right. What he should say I, like my other predecessor, I do not recognize the legality of this act and its authority over the presidency. That's where he should make his stand.

BAIER: When he was Senator Obama he spoke the opposite.

KRAUTHAMMER: And as a president he is implicitly supporting the resolution saying it doesn't apply here. It implies if it were a real war, as he pretends it's not. I have to comply. No president ought to do that.
I agree with him with regards to Obama's duplicity.  I also share his skepticism about the War Powers Act.  But he's wrong about the rest. Continue reading →
This is the third and final part of a three-part piece. The first part is found here, and the second part is found here.
4. Commentary on the Kingdom and Poverty
There are two goals for this final section. The first is to investigate what is meant by Christ's phrase, "the Kingdom of heaven," and the second is a reflection on why the here-and-now-ness of the kingdom has particular relevance for the blessing of poverty in Luke's Beatitudes.
As stated in the previous part, Christ's promise, "yours is the kingdom of heaven" immediately harkens back to His own proclamation, "The Kingdom of God is at hand; repent, and believe in the Gospel" (Mark 1:14-15). We have already seen the interpretation given by Origen/Pope Benedict, but let me diverge for a moment and examine one other interpretation. During the later half of the 20th century, a particularly secular view (held mostly in Catholic theological circles) of the Kingdom of God gained considerable ground (Benedict, 53). This position is motivated by the desire to apply Christ's supposed message to the widest possible audience. It is a slow process of moving from any kind of specificity with regards to God's people to a meaningless generality. Beginning with the rejection of Judaism in general (for in Judaism the focus is on a specific people), Christ, it is claimed, came not for a chosen subset of people, but for the individual; he came to establish a Church that is inclusive of all people. This desire for an all-inclusiveness is seen as violated by the Church in her so-called "pre-Vatican II nature," a nature that was guilty of "ecclesiocentrism." Thus, to continue this search for all-inclusivity there was a move towards "Christocentrism" (and away from the Church herself) which strived for a less "divisive" message. However, the next two steps were quick to follow. Since Christ belongs exclusively to Christians, perhaps we should be concerned only with the general idea of God, hence a "theocentrism." The final step was a surrender of the very idea of God, since even God can be a cause of division among people and the various religions of the world. In the end, we are left only with man, and in this stripped down theology, the "Kingdom" is simply a name given for a world governed by "peace, justice, and the conservation of creation" (Benedict, 53). The task of religion, it is held, is to work in harmony to bring forth this kingdom on earth.
On one hand, this seems laudable; it finally allows all people to enjoy Christ's message in harmony, to appropriate it in their own belief systems and world views. On the other hand, there is not much left of the message itself; it has been stripped down to what amounts essentially to secular humanism.
To rescue Christ's message from such deprivation, we must first recognize that the Lord never preaches simply a "Kingdom" but instead preaches the "Kingdom of God" or the "Kingdom of Heaven." "When Jesus speaks of the Kingdom of God, he is quite simply proclaiming God, and proclaiming him to be the living God, who is able to act concretely in the world and in history, and is even now so acting…. The new and totally specific thing about his message is that he is telling us: God is acting now – this is the hour in which God is showing himself in history as its Lord, as the living God, in a way that goes beyond anything seen before. 'Kingdom of God' is therefore an inadequate translation. It would be better to speak of God's being-Lord, of his lordship" (Benedict, 55-56). This is consonant with the prior observation that the Hebrew word malkut and the Greek word baseleia are action words. It is also consonant with the use of the present tense in Luke 6:20.
To further our understanding of Christ as the Kingdom of God incarnate, let us examine Saint Thomas Aquinas' observation that man's final cause is identical with his efficient cause, i.e. from God we have come and to God we must return. Our fulfillment, our telos, is in nothing other than God himself. In order to be fully man, we must give our entire existence back to the very source of our existence. Man is unique in the world in that he alone can actively strive away from his proper telos. That is, man can, by the gift of free will, choose not to give himself back to God. To do so is to be in-human, to remain unfulfilled. Given that man's proper end is God himself, we can understand why Vatican II says, "Christ, the final Adam, by the revelation of the mystery of the Father and His love, fully reveals man to himself and makes his supreme calling clear" (Gaudium et Spes 22). Finally, if what it means to be human is to give of ourselves to God and to possess God deep within our souls, and if the Kingdom that Christ promises is none other than His very self, we can conclude that the promise, "Blessed are ye poor, for yours is the kingdom of heaven" can be understood as, "Blessed are ye poor, for yours is Christ," or rather, "Blessed are ye poor, for you have already within you what it means to be fully human." When understood this way, if it is true that the poor already possess within their being their own fulfillment, then is is abundantly clear why they are "blessed." *
It remains now to try to come to grips with why poverty brings with it such blessing. What is it about poverty that is so authentically human? We must first make a critical distinction between poverty and destitution. All human beings are entitled to have their basic needs met. The fact that millions are living in our world in the state of destitution, where hunger and disease ravage entire cultures, is a great sin against humanity, and it cannot be ignored that Christ was relentless in his call for a preferential option for the destitute. Every time we withhold our cloak from the naked or our food from the hungry, we perform sin not only against the human person, but also against Jesus himself. Poverty, on the other hand, is not identical with destitution. The Latin word used in the Nova Vulgate is pauperes. It is true that this is best translated as "poverty," but what is perhaps more noticeable is that the Gospel does not use the word egenus or the word inops, both of which could be translated as destitute (though inops is more often rendered as "helpless"). Nor did the author use a form of the verb destituo (forsaken). Poverty (pauperes), as opposed to destitution, is the state of having only what one needs. It is this state of simplicity that Christ calls "blessed" and to which he attaches the promise of the kingdom of heaven.
As the Fathers of the Church unanimously observed, to advance in the life of virtue, poverty must come first. This is due to the ontological difference between God and the world. It is the unique Christian distinction that God is absolutely other to the world. God is not part of the world, nor is the world as a whole equivalent to God. Because of this distinction and because of our call to return to God, this world becomes God's gift to us to be used as a means for this return. Simply put: God is the end; things are means to this end. On one hand, when one is deprived of the basic needs of life, this physical state of destitution necessarily brings with the challenge of spiritual destitution (for the human person is a body-soul unity). This is precisely why we must work to eliminate destitution in the world, not primarily because of the physical sufferings, but first and foremost to allow God's people the freedom to worship Him in health of body, mind, and soul **. On the other hand, the possession of goods beyond that of basic necessity brings with it the risk of using goods as ends in themselves. It is interesting that, while Christ cured the sick, made the blind see, made the deaf hear, to my recollection, he never once made a poor man rich.
Christ, in this first beatitude, does not say, "To those who are impoverished, I say to you, do not think that this most unfortunate state is permanent, for the day will come when I will relieve you of this poverty and make you rich." Instead, he says, "Blessed are you poor." Poverty itself bring with it blessing, or rather sanctity. If the possession of goods beyond that of basic needs bring with it the risk of treating this excess as an end in itself, then it follows that the more we possess, the further we find ourselves from pursuing our proper end: God. The further we are from our proper end, the less human we find ourselves. We are now in the position to reason our main thesis.
In proclaiming, "Blessed are ye poor, for yours is the kingdom of heaven," Christ is making an ontological observation. Poverty brings with it the simplicity to give oneself to God, which is the final cause of all of humanity. In other words, poverty provides a more authentic human experience. In this, there is blessing.
Of course, all of this is more pressing given the large percentage of humanity that are living in the state of destitution, a state that potentially hinders their ability to know, love, and serve God. It becomes all the more crucial for us to divest ourselves of our excesses to satisfy the basic needs of others. However, we must be careful to avoid misrepresenting the Gospel as a kind of call for a distributive justice. Virtue is always performed in the heart of the individual. We cannot expect political agendas and government policies to force virtue upon the hearts of its citizens. To do so ignores the authentic freedom that is at the core of the dignity of the human person. The ends of such policies can only be atheistic ends, as history has demonstrated. This does not mean that charity and generosity cannot be cultivated among groups of people, but the Church has consistently and wisely taught the principle of subsidiarity, that things are best handled by the smallest competent authority.
In summary, I would be remiss if I did not clarify one last thing. The state of poverty is not purely material; material poverty alone does not bring salvation. Recall Basil's comment from the second part, "For many are poor in their possessions, yet most covetous in their disposition; these poverty does not save, but their affections condemn." On the other hand, neither is poverty is purely spiritual. There are those who want to reduce Christ's call to poverty to the mere detachment from goods. This too is a distortion of the Gospel message. Recall also from the first part the two critical Greek manuscripts (Papyrus 75 and Codex Vaticanus) deliberately avoid the phrase "poor in spirit" and instead opt for simply "poor."
Finally, there are many other aspects of the Beatitudes and the Sermon on the Mount that could enrich this discussion, such as the connection the Beatitudes share with the presentation of the Ten Commandments. Many writers far more learned than myself (Pope Benedict, Servais Pinkares, and Thomas Dubay to name only but a few) have already done so; thus, I humbly leave the reader to take up the various texts on this topic for further spiritual reading.
* As a side note, the present possession of our eschatological fulfillment is at the heart of the Christian virtue of hope. See Pope Benedict's second encyclical letter Spe Salvi for a more lengthy discussion of this.
** In Pope Benedict's first encyclical letter, Deus Caritas Est, he warns against separating the preaching of the Gospel from humanitarian efforts to alleviate people from their sufferings. Primarily, we are called to preach Christ crucified.