Monthly Archives:
June 2011
A Eucharistic flash mob in the centre of Preston, organised by the Capuchin Franciscans on Ascension Thursday 2011.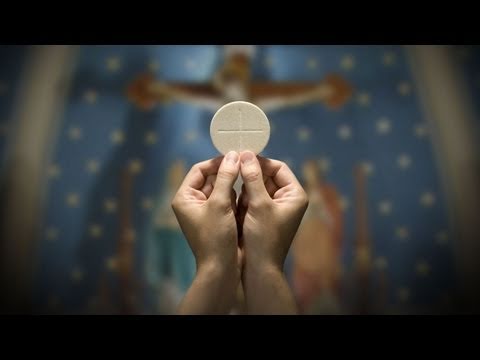 There is then brought to the president of the brethren bread and a cup of wine mixed with water; and he taking them, gives praise and glory to the Father of the universe, through the name of the Son and of the Holy Ghost, and offers thanks at considerable length for our being counted worthy to receive these things at His hands. And when he has concluded the prayers and thanksgivings, all the people present express their assent by saying Amen. This word Amen answers in the Hebrew language to so be it. And when the president has given thanks, and all the people have expressed their assent, those who are called by us deacons give to each of those present to partake of the bread and wine mixed with water over which the thanksgiving was pronounced, and to those who are absent they carry away a portion. Continue reading →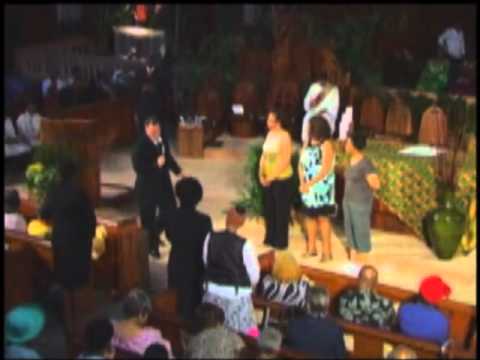 For those of you fortunate enough not to live in the Land of Lincoln, or, as it is commonly known today, The State Everyone Laughs At, you may have not been familiar enough with the State and therefore thought that Cardinal George's most recent attempt to remove Father Pfleger, or as many of us refer to him as Father "Flakey", would have caused him to mend his ways.  Those of us who have followed Father Pfleger for decades, realized that this was merely the latest useless huffing and puffing of Cardinal George, and that Saint Sabina's would soon return to normal, which is as a bastion of Left Wing political orthodoxy, with an exteme emphasis on race,  where Catholicism is very much an afterthought.
This was graphically demonstrated by Father Pfleger having Gary McCarthy, Mayor Rahm Emanuel's new top cop, preach a "sermon" during Mass earlier this month.  Chicago has an atrocious murder rate.  It also has the strictest gun control laws in the nation.  Here are Gary McCarthy's deep thoughts on this contradiction:
"Let's see if we can make a connection here. Slavery. Segregation. Black codes. Jim Crow. What, what did they all have in common? Anybody getting scared? Government sponsored racism."
"Now I want you to connect one more dot on that chain of the African American history in this country, and tell me if I'm crazy: Federal gun laws that facilitate the flow of illegal firearms, into our urban centers across this country, that are killing our black and brown children," he said.
McCarthy blasted the NRA, telling parishioners that their communities have paid the price while the gun manufacturers are getting "rich and living in gated communities."
And he told an anecdote of just one night with the New York Police Department. After returning home from investigating a pair of shootings, he said he flipped on the television to relax, only to find "Sarah Palin's Alaska" being broadcast.
"She was caribou hunting, and talking about the right to bear arms," he said. "Why wasn't she at the crime scene with me?" Continue reading →
Something for the weekend.  We are one week out from the Fourth of July weekend so Stars and Stripes Forever seems called for.  Beyond a doubt the best known composition of John Philip Sousa, it is the National March of the United States.  Sousa wrote it on Christmas Day 1896 and it proved massively popular, especially when it was played during the Spanish-American War.
Let martial note in triumph float
And liberty extend its mighty hand
A flag appears 'mid thunderous cheers,
The banner of the Western land.
The emblem of the brave and true
Its folds protect no tyrant crew;
The red and white and starry blue
Is freedom's shield and hope.
Other nations may deem their flags the best
And cheer them with fervid elation
But the flag of the North and South and West
Is the flag of flags, the flag of Freedom's nation.
Hurrah for the flag of the free!
May it wave as our standard forever,
The gem of the land and the sea,
The banner of the right.
Let despots remember the day
When our fathers with mighty endeavor
Proclaimed as they marched to the fray
That by their might and by their right
It waves forever.
Let eagle shriek from lofty peak
The never-ending watchword of our land;
Let summer breeze waft through the trees
The echo of the chorus grand.
Sing out for liberty and light,
Sing out for freedom and the right.
Sing out for Union and its might,
O patriotic sons.
Other nations may deem their flags the best
And cheer them with fervid elation,
But the flag of the North and South and West
Is the flag of flags, the flag of Freedom's nation.
Hurrah for the flag of the free.
May it wave as our standard forever
The gem of the land and the sea,
The banner of the right.
Let despots remember the day
When our fathers with mighty endeavor
Proclaimed as they marched to the fray,
That by their might and by their right
It waves forever.
A "unique", yes that is what we will call it, muppet rendition of Stars and Stripes Forever, hosted by Sam the American Eagle, who is the answer to the question, "Don, if you were a muppet, which muppet would you be?" Continue reading →
Last weekend's Wall Street Journal featured an interesting review of Mara Hvistendahl's new book Unnatural Selection: Choosing Boys Over Girls, and the Consequences of a World Full of Men
. The topic is one that pro-lifers are all to familiar with — the use of sex selective abortion throughout the world which has resulted in the death of 163 million unborn girls being aborted over the last 40 years, specifically because their parents wanted a boy instead. (In other words, over and above all of the abortions going on for other reasons.) The sheer number of "missing girls" is staggering — imagine a number of women equal to the current total populations of France and the UK combined.
Mara Hvistendahl is worried about girls. Not in any political, moral or cultural sense but as an existential matter. She is right to be. In China, India and numerous other countries (both developing and developed), there are many more men than women, the result of systematic campaigns against baby girls. In "Unnatural Selection," Ms. Hvistendahl reports on this gender imbalance: what it is, how it came to be and what it means for the future.

In nature, 105 boys are born for every 100 girls. This ratio is biologically ironclad. Between 104 and 106 is the normal range, and that's as far as the natural window goes. Any other number is the result of unnatural events.

Yet today in India there are 112 boys born for every 100 girls. In China, the number is 121—though plenty of Chinese towns are over the 150 mark. China's and India's populations are mammoth enough that their outlying sex ratios have skewed the global average to a biologically impossible 107. But the imbalance is not only in Asia. Azerbaijan stands at 115, Georgia at 118 and Armenia at 120. Continue reading →
…then ads such as the following would never get made!
(Click to largify)
From Huffington Post: Kia Sportage Ad Sparks Pedophilia Controversy
A new Kia ad is raising eyebrows—with some even saying that it promotes pedophilia. The ad, which promotes a dual-zone climate control feature in one of Kia's cars, took home the Silver Press Lion at the prestigious Cannes Lion Awards. But it is controversial, to say the least.

The ad features a teacher lusting after his elementary school-aged student. On one side of the page, she appears as a young girl. On the other side, though, she becomes a scantily clad, buxom teen, seemingly as a product of the teacher's imagination.
Oh wait – it won an award. It's all good then. Never mind.
Click here if you wish to contact Kia Motors and complain. I did tried – their system won't allow you to send a message electronically, so I called their number and lodged a formal complaint. I wasn't the only one to call.
(Cross-posted at Acts of the Apostasy)
***UPDATE*** (10:25 PM EST 6/24/11) – from the Kia Motors website:
Statement Regarding Inappropriate Advertising Material From Brazil
Kia Motors America (KMA) has become aware of an offensive piece of advertising material that was created by an ad agency in Brazil that KMA has no business relationship with and has never worked with. This ad was not created in the U.S. by Kia Motors America or any of its marketing partners and does not reflect the opinions or values of KMA or Kia Motors Corporation. The ad is undoubtedly inappropriate, and on behalf of Kia Motors we apologize to those who have been offended by it. We can guarantee this advertisement has never and will never be used in any form in the United States, and our global headquarters in Seoul, South Korea is addressing the issue with the independent Brazilian distributor.
Kudos to Kia on the quick response. Still makes me wonder how this ad managed to get submitted in an international contest and win an award if it was never approved by KMA in the first place, but at least they've made a public announcement denouncing it.
One of the consequences of the Republican sweep in 2010 is that the Republicans control many state legislatures by very wide margins.  A host of pro-life legislation is making its way through these GOP chambers.  One of the latest pro-life bills to be enacted into law is a parental notification law when minors seek to have an abortion in New Hampshire.  The text of the law may be read here.
On its way to becoming a law it was vetoed by Governor John Lynch.  Lynch is a Democrat, a Catholic and a pro-abort, a combination all too common in our nation.  The veto was overridden in the New Hampshire legislature on June 22 by votes of 266-102 in the House and in the Senate 17-7. Continue reading →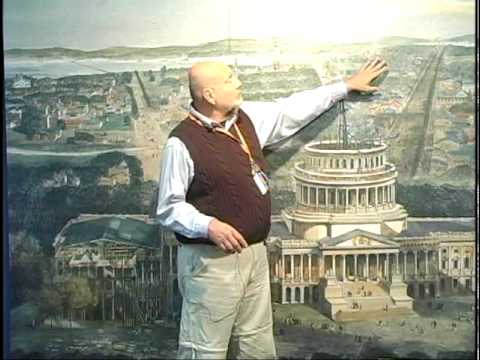 It is easy to forget that Washington in Lincoln's day bore little relationship to the Washington of our day. In many ways the Washington of Lincoln's time was still a small town, ill-prepared for the avalanche of rapid growth forced on it by the War. The classic account of Washington during the Civil War is Margaret Leech's Reveille in Washington, published, ironically, in 1941, just as Washington was about to undergo another rapid period of expansion during World War II. Continue reading →
Cars is one of the few Pixar or Dreamworks movies that I have not seen (and with a two-year old, I've seen a lot).  Well it doesn't look like I'll be seeing the sequel either.
Debuting in theaters this Friday, the seemingly innocuous Disney-Pixar film 'Cars 2′ has become a tool to wedge a fight against fossil fuels in favor of alternative forms of energy.

When John Lasseter moved from executive producer to executive director last year, he overhauled major portions of the plot into a good vs. evil story against big oil.
Here is the part of his interview that caught my attention. Continue reading →
Every week I make a point of finding the time to listen to the EconTalk podcast — a one hour interview on some economics related topic conducted by Prof. Russ Roberts of George Mason university. Roberts himself has economic and political views I'm often (though not always) in sympathy with, but he's a very fair and thoughtful interviewer and has a wide range of guests. This week's interview was with a semi-regular on the show, Prof Mike Munger of Duke University, and the topic was the concept of euvoluntary exchange which Munger has been attempting to create.
Munger's project aims to identify why it is that some seemingly voluntary transactions are seen as morally repugnant by most people, and are either socially disapproved of or outright outlawed. So for example, say that Frank is very poor and desperately wants to provide for his family. Tom is very rich and is loosing eyesight in both his eyes. His doctor believes they can pull off a revolutionary new surgery and transplant a healthy eye into him, but they need the eye of a live, healthy person who matches Tom's blood type and DNA well. Frank is a match and is willing to give up an eye in return for a million dollars.
Now, there are a few people who lean heavily in the rationalistic direction who would say this sounds like a great idea because it makes most people better off, but most people would react to this with revulsion, and it is in fact illegal to do this kind of thing in the US.
The interesting thing is that voluntarily donating an organ (so long as giving it up isn't considered too big a detriment to you) is considered morally admirable, and is legal. So, for instance, there was a case a year or two ago in our parish where one young woman in the parish donated a kidney to another parishioner who needed a transplant.
Munger's argument is that in the Frank and Tom example, the transaction may seem voluntary but it's not really voluntary because of the disparity in means between Tom and Frank. Continue reading →
A stirring account from Archbishop Timothy Dolan of New York:

Last week, we bishops met for our annual Spring Meeting, this year in Seattle. We had a lot of business: liturgical matters, revision of the Charter to Protect Youth, approval of a defense of fragile human life against physician-assisted suicide, a decision to issue a document to help our priests, deacons, and ourselves preach better . . . plus a lot more.

But the most productive session came on Friday morning. As usual, we began with the Holy Sacrifice of the Mass. But then we gathered as the Blessed Sacrament was placed in the monstrance on the altar. There we prayed: morning prayer from the Liturgy of the Hours; silence; an excellent conference by a brother bishop; silence; opportunity for confession; and closing Benediction.

It was, in my mind, the most productive part of our meeting. Nearly two hundred bishops, on their knees, in silent prayer, before Jesus, really and truly present in the Holy Eucharist.

As I tip-toed out of the room to stand in line for confession, I heard two of the young hotel workers chatting.

"It's sure quiet in there," whispered one of them. "What are they doing?"

"It's weird," replied the other. "They're not doing nothing. They're all just kneeling there quietly looking at this flat piece of bread in this fancy gold holder."

He almost got it right . . . except that we believe, with all our heart and soul, that it's not a "flat piece of bread," but the second Person of the Blessed Trinity, Jesus Christ, really and truly present in the Sacrament of His Body and Blood.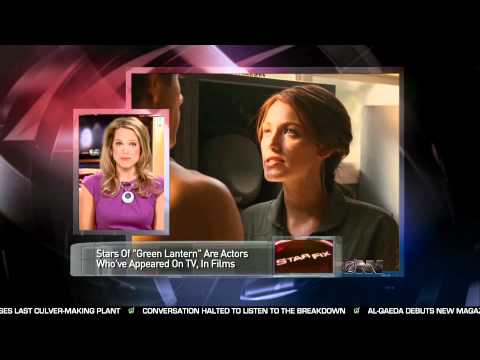 From the only reliable source of news on the net, the Onion.  Actually I am a Green Lantern fan from way back.  When Abin Sur, Green Lantern of this sector of the galaxy, crash-landed on Earth, he willed his power ring to find a successor to take over his position as Green Lantern.  The ring chose test pilot Hal Jordan.  Green Lanterns are basically intergalactic cops established by the Guardians of the Galaxy who live on the planet OA.  Each Green Lantern has a power ring which has been decribed as the most powerful weapon in the Universe.  The rings can do almost anything, limited only by the will of the user.  Due to a necessary defect in the rings, and to make the Green Lantern comics much more interesting, the ring cannot affect anything yellow.  The rings must be recharged every 24 hours in front of, what else, a Green Lantern which each green lantern possesses.  The Green Lantern recites this oath as the ring is being recharged: Continue reading →