Monthly Archives:
June 2011
Fred Steiner died today.  Not a household name, but you have probably heard his music, as he composed the music for many hit TV shows, perhaps most notably for Perry Mason.  A very young Don McClarey loved the Perry Mason show.  It had no influence on my decision to become an attorney, that option didn't occur to me until my Senior year in college when I decided that I would rather not work for a living, but it was enjoyable and memorable entertainment.  Continue reading →
The following is the second part to this post. It is recommended that you read the first part before reading the second part.  There has been some request for the original address given by Cardinal George.  I have been unable to locate it on the web and have not gotten around to scanning it in.  As soon as I get a chance, I will try to get to up and available, barring any unforeseen copyright issues.  For now, my humble comments and summary will have to suffice.
*******
While the time from Augustine to Aquinas embodied a realization of Cardinal George's incarnation metaphysics, things began to take a turn for the worse with Duns Scotus, a contemporary of Thomas. Scotus radically separated God from the world, and in so doing separated grace from nature. Instead of a metaphysics of participation, Scotus promulgated that, "God is no longer that generous power in which all things exist but rather that supreme being next to whom or apart from whom all other beings exist" (George, 15). Scotus begins what Descartes (through philosophy) and Luther (through theology) would complete. "In both its Lutheran and Cartesian manifestations, modernity assumes a fundamental split between the divine and the non-divine and hence implicitly denies the participation/communio metaphysics that had shaped the Christian world thought the ancient and medieval periods" (George, 16).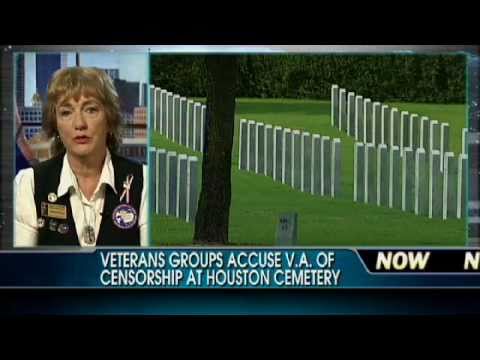 Yet another demonstration of the fundamental hostility to Christianity that lurks barely beneath the surface in the Obama administration:
Local veterans and volunteer groups accuse Department of Veterans Affairs officials of censoring religious speech — including the word "God" – at Houston National Cemetery.
In one example cited in documents filed this week in federal court, cemetery director Arleen Ocasio reportedly told volunteers with the National Memorial Ladies that they had to stop telling families "God bless you" at funerals and that they had to remove the words "God bless" from condolence cards.
"It's just unfair that somebody would ask us to take God out of our vocabulary," said Cheryl Whitfield, founder of Houston National Memorial Ladies.
"I could've kept my mouth shut and let things happen, but when it comes to standing up for your belief in God and giving comfort to the families, I don't want to regret not saying anything," Whitfield said. "We all had to stand up for what we believe in."
The new allegations of "religious hostility" by VA and cemetery officials follow on the heels of a controversy over Pastor Scott Rainey's prayer in Jesus' name at a Memorial Day service in the cemetery.
U.S. District Judge Lynn Hughes ruled May 26 that the government couldn't stop Rainey from using the words "Jesus Christ" in his invocation. Hughes issued a temporary restraining order to prevent VA from censoring Rainey's prayer. Continue reading →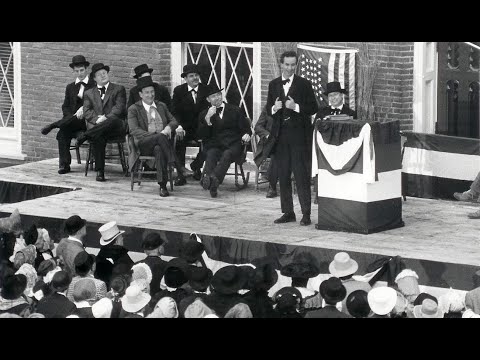 In a speech given on August 17, 1858 in Lewistown, Illinois, in the midst of the Stephen-Douglas debates, Abraham Lincoln celebrated the Declaration as a beacon of freedom:
The Declaration of Independence was formed by the representatives of American liberty from thirteen States of the confederacy—twelve of which were slaveholding communities. We need not discuss the way or the reason of their becoming slaveholding communities. It is sufficient for our purpose that all of them greatly deplored the evil and that they placed a provision in the Constitution which they supposed would gradually remove the disease by cutting off its source. This was the abolition of the slave trade. So general was conviction—the public determination—to abolish the African slave trade, that the provision which I have referred to as being placed in the Constitution, declared that it should not be abolished prior to the year 1808. A constitutional provision was necessary to prevent the people, through Congress, from putting a stop to the traffic immediately at the close of the war.
Now, if slavery had been a good thing, would the Fathers of the Republic have taken a step calculated to diminish its beneficent influences among themselves, and snatch the boon wholly from their posterity? These communities, by their representatives in old Independence Hall, said to the whole world of men: "We hold these truths to be self evident: that all men are created equal; that they are endowed by their Creator with certain unalienable rights; that among these are life, liberty and the pursuit of happiness." This was their majestic interpretation of the economy of the Universe. This was their lofty, and wise, and noble understanding of the justice of the Creator to His creatures. Yes, gentlemen, to all His creatures, to the whole great family of man. Continue reading →
By now, everyone knows that gay marriage is coming to the Empire State. Obviously, there's very little good to be drawn from this. To me, there is very little hope of reclaiming the tide. The ideology that accepts gay marriage is so tied into acceptance of divorce and contraception that it would take a much more radical shift to turn the tide. While this could happen (and I have faith in the new priests coming that they can effect this at least within the Church), rebuilding culture takes time and seems likely that the pendulum will have to swing all the way before it will swing back.
So other than rebuilding our culture from the ground up, what political strategies are there to pursue? Trying to fight state by state is one option, but this presumes that states under DOMA can be allowed to not recognize gay marriages from other states. This means we have to put our faith in the court system, and that seems dubious to me. The population size of New York, as well as its mobility, means the issue of full faith and credit will come to a head sooner rather than later. There's the federal option, but I see no desire from the GOP to fight this fight, particularly from the libertarian wing of the party.
The only other option I see is eliminating the secular institution of marriage altogether. This makes a lot of sense. What exactly is the government's interest in marriage anymore? Currently, government and society is exerting a lot of resources on this institution: the number of laws and divorce courts, not to mention divorce lawyers is tremendous. But what is government getting back? Love & commitment might be nice values, but you can have a ceremony and make your commitment without a government seal of approval for the commitment (& the break-up). When it was only hetereosexuals allowed to marry, the argument could be made for children (ie we want to provide a good environment for the creation & raising of children), but with gay marriage that's no longer viable. Perhaps you could still argue family (as gay couples can do IVF & surrogacy) but what effect marriage has in this is dubious, particularly with the liberalization of divorce laws. Another argument for marriage was to protect women from being left penniless in a divorce, but as stay at home moms dwindle and as economic opportunities for women continue to grow, this justification is weaker, especially with the popularity of pre-nups that create separate property regimes anyway. So why is government still in this business? What goods are secured through marriage that cannot be secured without secular marriage?
The main goal for pushing this from a Catholic perspective is simple: protecting our priests from persecution. Although the New York Republicans supported gay marriage because they felt the protections for religious were strong enough, it's only a matter of time before a priest is sued, have their license to perform marriages, or even arrested for denying marriage to a gay couple. There's no room in the ideology of the gay rights movement for religions to continue to grant marriage only according to their "hetereosexist" traditions. If government gets out of the business, then priests and other religious will be protected.
There's also the added benefit of giving marriage back over to religion. If government continues to stay in the marriage business government will continue to be a vehicle for forcing social changes, changes that are often for the worse. Government will no longer be able to impose new visions on the country. Instead, people can have whatever ceremonies and whatever commitments they want (this probably would include bigamy, but you have to figure government will permit this next anyway). In this scenario, the Church will be better able to discuss its version of marriage if it doesn't have to fight against a government-imposed narrative.
Still, it seems a sad day when government's marriage is so diluted that we have to give it up entirely, so I'd like to see what people here think. Are there still reasons for government to provide the institution of marriage in a world of gay marriage? Or would it be better for the government to get out of it entirely?
It's Wonderful – with a capital 'W' – to be able to write  an article like this, thanking a bishop for doing the right thing.
Thomas J. Allio Jr., retired senior director of the Cleveland Diocesan Social Action Office, has penned an op-ed that appears today in the Cleveland Plain Dealer that is probably intended to raise some eyebrows. The op-ed is highly critical of Bishop Richard Lennon for his decision to forbid all parishes from participating in meetings of the Greater Cleveland Congregations.
Mr. Allio writes:
To date, there has been no public explanation regarding the lack of diocesan support.
Hmmm. Well, Mr. Allio, I cannot speak for any bishop, but this article from earlier this month in the Cleveland Plain Dealer offers a whole boatload of clues. I'll excerpt the biggest red flag, but do read the whole thing. I mean, my goodness.
Ari Lipman, a longtime community organizer, has helped start similar groups around the country through his work with the Industrial Areas Foundation.
Industrial Areas Foundation? Well, there's your main problem right there, Mr. Allio.
I recommend …..
The IAF founder's admiration of Lucifer (Satan) should be a red flag plenty big enough to see, but there's far more, as you can see for yourself.
Clue for Catholics: Satan's way is the bad way. The way of the Church is the way of Christ…not of Satan. Got it?
Thank you, Bishop Lennon, for understanding the dangers that such things pose for your flock and for advising them appropriately to steer clear of these groups. Perhaps other (non-Catholic) pastors in Cleveland will be encouraged by your example and do the same. I trust that they, like we Catholics, are far more interested in God than in Lucifer, right?!?! Of course they are!
Oh, look! It appears to me that Bishop Lennon has come up with a better way for Catholics in the Diocese of Cleveland to address social ills. If I were in Bishop Lennon's diocese and wanted to explore social justice ministry, I would definitely be looking into the "Rooted in Faith, Forward in Hope" program. That sounds exciting! I, for one, am rejoicing.
God bless Bishop Richard Lennon and all the Catholics of Cleveland.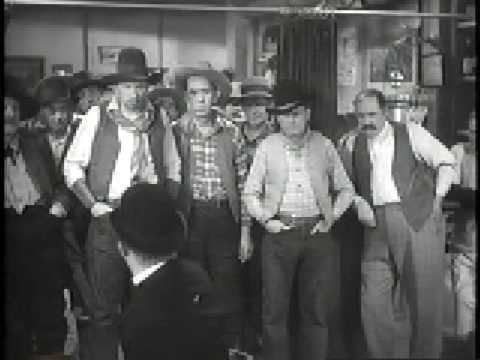 Any understanding of this nation has to be based, and I mean really based, on an understanding of the Civil War. I believe that firmly. It defined us. The Revolution did what it did. Our involvement in European wars, beginning with the First World War, did what it did. But the Civil War defined us as what we are and it opened us to being what we became, good and bad things. And it is very necessary, if you are going to understand the American character in the twentieth century, to learn about this enormous catastrophe of the mid-nineteenth century. It was the crossroads of our being, and it was a hell of a crossroads.
Shelby Foote
Two years ago I compiled a list of the top ten movies for the Fourth of July which focused on films about the Revolutionary War.  Go here to view that post.  Last year I compiled a list of top ten patriotic movies for the Fourth, and that post may be viewed here.  This year we will focus on the top ten Civil War films for the Fourth of July.  I agree with historian Shelby Foote that it is impossible to understand the United States without understanding the Civil War, and it is "therefore fitting and proper" that over the Fourth Civil War movies come to mind.
10.   Ruggles of Red Gap (1935)-We begin with a non-Civil War movie with the video clip at the beginning of this post.  In 1908 English Bulter Charles Ruggles, well played by actor Charles Laughton, comes to work in the American West.  It is a hilarious fish out of water comedy, as Ruggles, with his culture and British reserve comes face to face with the Wild West.  While living in America, Ruggles becomes interested in American history, and becomes a great admirer of Abraham Lincoln.  When he recites the Gettysburg Address, the impact on his listeners is obvious, and reminds us that for Americans the Civil War will never be a matter simply relegated to books or memory, but is something that still has a vast impact on us to this day.
9.    Friendly Persuasion (1956)-Starring Gary Cooper as Jess Birdwell, the head of a Quaker family in southern Indiana during the Civil War, the film is a superb mix of drama and comedy as the Quakers have to determine whether to continue to embrace their pacifist beliefs or to take up arms against General John Hunt Morgan's Confederate cavalry during his Great Raid of the North in June-July of 1863.  When the oldest son of the Birdwell family, portrayed by Anthony Perkins in his pre-Psycho days, takes up arms, his mother, played by Dorothy McGuire is aghast, but Cooper, as Jess Birdwell, defends him.  Although he remains true to his pacifist convictions, Birdwell understands that his son is acting in obedience to his conscience, and, as he tells his wife, " A man's life ain't worth a hill of beans except he lives up to his own conscience."
8.    Major Dundee (1965)-Sam Pekinpah's flawed, unfinished masterpiece, the film tells the fictional account of a mixed force of Union soldiers and Confederate prisoners who join forces to hunt and ultimately defeat an Apache raider, Sierra Charriba, in 1864-65.  Charlton Heston gives an outstanding performance as Major Amos Dundee, a man battling his own personal demons of a failed military career, as he commands this Union-Confederate force through northern Mexico on the trail of the Apache, with fighting often threatening to break out between the Union and Confederate soldiers.  Use of Confederate prisoners as Union soldiers in the West was not uncommon.  Six Union infantry regiments of Confederate prisoners, called "Galvanized Yankees", served in the West.   The final section of the film involving a battle between Major Dundee's force and French Lancers, the French occupying Mexico at the time, has always struck me as one of the best filmed combat sequences in any movie.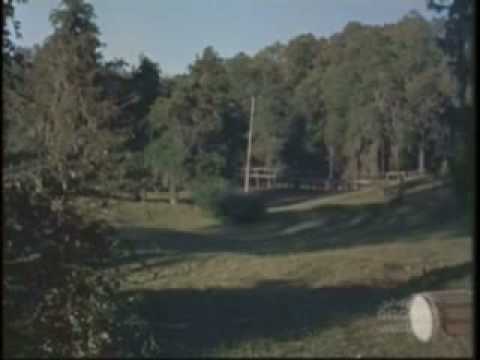 7.    The Horse Soldiers (1959)-In 1959 John Ford and John Wayne, in the last of their "cavalry collaborations", made The Horse Soldiers, a film based on Harold Sinclair's novel of the same name published in 1956, which is a wonderful fictionalized account of Grierson's Raid.
Perhaps the most daring and successful Union cavaly raid of the war, Colonel Benjamin Grierson, a former music teacher and band leader from Jacksonville, Illinois, who, after being bitten by a horse at a young age, hated horses, led from April 17-May 2, 1863 1700 Illinois and Iowa troopers through 600 miles of Confederate territory from southern Tennessee to the Union held Baton Rouge in Louisiana.  Grierson and his men ripped up railroads, burned Confederate supplies and tied down many times their number of Confederate troops and succeeded in giving Grant a valuable diversion as he began his movement against Vicksburg.
John Wayne gives a fine, if surly, performance as Colonel Marlowe, the leader of the Union cavalry brigade.  William Holden as a Union surgeon serves as a foil for Wayne.  Constance Towers, as a captured Southern belle, supplies the obligatory Hollywood love interest.
Overall the film isn't a bad treatment of the raid, and the period.  I especially appreciated two scenes.  John Wayne refers to his pre-war activities as "Before this present insanity" and Constance Towers gives the following impassioned speech:
Well, you Yankees and your holy principle about savin' the Union. You're plunderin' pirates that's what. Well, you think there's no Confederate army where you're goin'. You think our boys are asleep down here. Well, they'll catch up to you and they'll cut you to pieces you, you nameless, fatherless scum. I wish I could be there to see it.
Continue reading →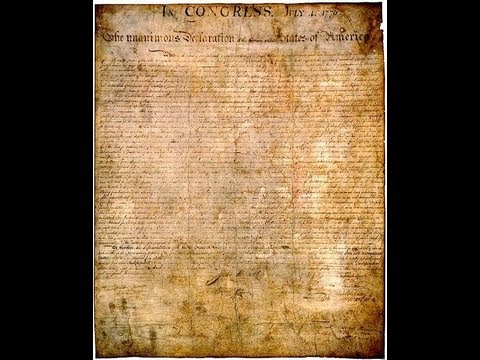 A fascinating little video on preserving the Declaration of Independence. 
It is of course very important that the physical document be preserved.  However, it is much more important that the spirit of the document be preserved.  On the Fourth of July we do not merely engage in ancestor worship.  The principles of the American Revolution, immortally set forth in the Declaration, are just as important today as they were then, and almost as controversial. 
We hold these truths to be self-evident, that all men are created equal, that they are endowed by their Creator with certain unalienable Rights, that among these are Life, Liberty and the pursuit of Happiness. That to secure these rights, Governments are instituted among Men, deriving their just powers from the consent of the governed, That whenever any Form of Government becomes destructive of these ends, it is the Right of the People to alter or to abolish it, and to institute new Government, laying its foundation on such principles and organizing its powers in such form, as to them shall seem most likely to effect their Safety and Happiness. Prudence, indeed, will dictate that Governments long established should not be changed for light and transient causes; and accordingly all experience hath shewn, that mankind are more disposed to suffer, while evils are sufferable, than to right themselves by abolishing the forms to which they are accustomed. But when a long train of abuses and usurpations, pursuing invariably the same Object evinces a design to reduce them under absolute Despotism, it is their right, it is their duty, to throw off such Government, and to provide new Guards for their future security.
1.  God given rights.
2.  Government deriving its just powers from the consent of the governed.
3.  A right of revolution when Government becomes destructive of God given unalienable rights.
Continue reading →
…and we learn that they're rather ignorant of politics, history and economics. To be fair, I was too at their age, and since then, I've grown wiser and put away belief in childish things…like fairy dust and the power of unicorn farts.
There used to be a video – it was removed from Vimeo at 11:37 PM EST on 6/27 (presumably by the maker, and presumably because it was being skewered throughout the Innerwebz)) – but despair not! I found another copy of it! Fortunately, before the video was removed, I had transcribed it, and I've included my own commentary following each statement.
OK, you've watched it. Let's go.
"I'm a Democrat because…
…because I believe hope is the stuff of dreams, and I believe in keeping that hope alive."
[Dear Lord, they started with this guy? Yo! Spongebob Wishpants! "Hope" won't pay your college loans when you're unemployed!] Continue reading →