Monthly Archives:
May 2011
Apparently there is a big flap between Rick Santorum and John McCain on the issue of waterboarding (enhanced interrogation) which was used to gain the cooperation of Khalid Sheik Mohammed — cooperation that led to his giving information which enabled our forces to find Osama Bin Laden.
Read "The Waterboarding Trail to Bin Laden: Former CIA Director Michael Hayden said that as late as 2006 fully half of the government's knowledge about the structure and activities of al Qaeda came from harsh interrogations"
I have been back and forth on the waterboarding issue, but I have come to the conclusion that this whole thing is being blown out of proportion due to a lack of understanding of what waterboarding is. Today, Mark Shea, who I love and respect, is engaging in some brutal ad hominem against Rick Santorum. So who is right and who is wrong here? Let's take a step back, a deep breath, and consider the facts.
Is waterboarding "torture"? I would agree with these remarks below from Fr. Brian Harrison at Catholic Culture:
Even deciding what exactly we mean by torture is not easy. The Catechism of the Catholic Church describes it as "physical or moral violence" (CCC 2297); the definition given by the 1984 United Nations Convention on Torture is "the intentional infliction of severe pain." The words violence and severe are themselves somewhat vague. Who draws the line — and where? — as to which specific practices are harsh enough to correspond to those words? What has become clear in the contemporary debate is that while many shudder-evoking practices (which needn't be spelled out here) are recognized by everyone as meriting the name torture, there is no consensus about whether other less extreme interrogation techniques really count as torture: for instance, sleep deprivation, being kept under harsh temperatures or in uncomfortable positions, or "waterboarding" (which causes a brief, panic-inducing sensation of being about to drown but no pain or injury). Since no Catholic magisterial intervention so far offers any real guidance for resolving this controversy, the only methods we can be sure are included under "torture," when that word appears in Church documents, are those in the former group.
"Inducing panic", such as we find in waterboarding, is not "torture". Considering that it is not torture in the first place, all other points appear to be moot.
Rick Santorum responded on the Mark Levin Show yesterday to the false claims that he endorses the use of torture. (CLICK HERE to watch video at The Right Scoop to hear his remarks.)
Again, I've been back and forth on the issue, because I did not understand fully what waterboarding is and how the Church defines "torture". Now, I know. It's not torture and it did gain information necessary to capture Osama Bin Laden. It was not used to force anyone to confess a crime but to gain information. The intent was to defend life and the action was not torture. Case closed.
Related at Catholic Online: Silence on Santorum is Deafening: Republican Establishment Sends Signals
Related at WMUR, New Hampshire: Conversation with the Candidate, Rick Santorum
Newt Gingrich is the fastest GOP presidential candidate political suicide since Mitt Romney's old man George Romney cratered in the Republican Presidential primaries in 1968 after claiming that he had been "brainwashed" into supporting the  Vietnam War.  Gingrich has received near universal conservative condemnation for attacking Paul Ryan's budget plan on Sunday on "Meet The Press" on NBC and seeming to endorse a form of ObamaCare.  How ironic that Gingrich, who has always prided himself on his futuristic innovative thinking, was done in by attempting to appease non-conservatives on a low rated show of the increasingly irrelevant lamestream press.  The new media, talk radio, blogs and conservative outlets on the net, ran with it, Gingrich is now political toast and he simply can't believe what has happened to him in such a short time span.
In response to this, Gingrich released this incredibly delusional statement:
The literati sent out their minions to do their bidding. Washington cannot tolerate threats from outsiders who might disrupt their comfortable world. The firefight started when the cowardly sensed weakness. They fired timidly at first, then the sheep not wanting to be dropped from the establishment's cocktail party invite list unloaded their entire clip, firing without taking aim their distortions and falsehoods. Now they are left exposed by their bylines and handles. But surely they had killed him off. This is the way it always worked. A lesser person could not have survived the first few minutes of the onslaught. But out of the billowing smoke and dust of tweets and trivia emerged Gingrich, once again ready to lead those who won't be intimated by the political elite and are ready to take on the challenges America faces. Continue reading →
During the Civil War, the flags carried by military units had intense emotional significance for the men who fought and died under them.  The flags not only symbolized the nation or state, but also stood for the units that carried them and the men who bled in their defense.  At the end of the War hundreds of captured Confederate battle flags were held by the Federal government and the victorious Union states.  Objects of pride for the men who had fought for the Union, their treatment as war trophies by the victorious North was a sore point in the vanquished South.
In 1887 Grover Cleveland was President.  The first Democrat elected to hold the office since the Civil War,  Cleveland was also the only non-Civil War veteran to hold the office since the end of the War.  During the War he had hired a substitute to fight in his stead, a perfectly legal, albeit unheroic, method of not having to fight one's self in the conflict.
In 1887 the Secretary of War mentioned to Cleveland that the Adjutant General of the Army had suggested that the return of the battle flags to the Southern states would be a graceful gesture that would be appreciated in the South.  No doubt thinking that after more than two decades wartime passions had subsided, Cleveland ordered the return of the captured flags to the Southern governors.  This was a major blunder.
Continue reading →
A round-up of some of the best punditry in the Catholic Blogosphere, courtesy of ThePulp.it:
"Why Is Mugabe Visiting the Vatican?" – James Kirchick, New Republic
. . .Mark Stricherz of Catholic Vote wrote about this here. . .
God & Political Science – Timothy Shah, Daniel Philpott & Monica Toft, PD
Exposing the Death Dealers – Amy Welborn, Crisis Magazine
Syria Christians Fear for Religious Freedom – Reuters
Pro-Lifers Help Win Canadian Baby Battle – Maryann Gogniat Eidemiller, OSV
About Face on Same-Sex 'Marriage' – Joan Frawley Desmond, NCRegister
Abp. Jose Gomez: You Have a Duty to Confront This Culture – Cal Cth Daily
Fig Leaves & Falsehoods (Lying & Planned Parenthood) – Janet E. Smith, FT
Quaeritur: Selling a Rosary & Other Sacred Things – Father John Zuhlsdorf
Paternalistic Violence in the New World – David, The School of Salamanca
Monster Baptism & Chemical Pregnancy – Doctor Stacy Trasancos
The Sistine Chapel, In the Depths of Wales! – Richard Collins, The Guild
_._
If you liked this roundup of the best posts from around the Catholic blogosphere, visit ThePulp.it for daily updates twice a day.
For ThePulp.it click here.
Catholic Online – Republican Establishment Sends Signals by Deacon Keith Fournier
The Silence on Santorum is DEAFENING – in the media and among these establishment Republicans. Have you seen a photo of Rick Santorum in news reports when the remaining field of Republican candidates is discussed? Or, consider when the Pundit class assembles on the screen to banter about the emerging field of Republican challengers to the President – be it on MSNBC to mock them or on FOX to pontificate about them – have you even heard the name of Senator Rick Santorum mentioned?
Ezra Klein, the founder of journolist, proves yet again why whatever the Washington Post is paying him is much too much:
Here's your out-of-the-box policy idea for the day:
America should implement weighted voting to make voting more objective and fair, and give the young more power, because the consequences of political decisions will affect them the longest. Weighted voting would restore power to twenty and thirty year olds, where it resided before the advent of medical science. With the aid of computers, it would be easy to give everyone a Voting Score, just like we all have a credit score. Continue reading →
Hattip to Pat McNamara for his post on Longstreet's conversion which inspired this post.
Lee referred to James "Pete" Longstreet as his "Old War Horse".  One of the more talented corp commanders of the Confederacy, Longstreet's memory was long blackened in the South after the War due to Longstreet becoming a Republican and working as surveyor of customs at the port of New Orleans in the Grant administration, and by the efforts of a coterie of former officers of the Army of Northern Virginia, led by Jubal Early, who blamed Longstreet for the defeat at Gettysburg.  The vituperation that he received mattered little to Longstreet who throughout his life did what he thought was right no matter what other people might think.  In 1874 he became adjutant general of the Louisiana militia.  In an uprising of the White League he was wounded and taken prisoner in his own customs house.  His captors gave the rebel yell.  The wounded Longstreet looked at them with disdain and said, "I have heard the yell before." Continue reading →
Some of you no doubt find South Park to be a bit crude and maybe even offensive.  But I am constantly amazed at how often their satires run so true to real life.  Case in point: Stephen Hawking.  In a recent interview with the Guardian Stephen Hawking had this to say:
The universe is governed by science. But science tells us that we can't solve the equations, directly in the abstract. We need to use the effective theory of Darwinian natural selection of those societies most likely to survive. We assign them higher value.
This caused Carl Olson to quip that Hawking "does, in fact, believe in and worship a god—the name of which is 'Science'".
That brought to mind the two-part episode from season ten where Cartman travels into the future and discovers an Earth where everyone is now an atheist (content warning).  Exclamations of "Science help us!" escape from everyone's lips in times of trouble.
I'm not going to read too much into the South Park episodes, but they hint at a larger truth.  Even atheists cannot escape religion.  Near our house is something called the Washington Ethical Society.  We used to drive by this place when we went to Mass in the city, and they hold weekly meetings every Sunday.   Yes, it is essentially a Church for atheists.  Frankly, one would think that one of the "benefits" of being an atheist is not having to go to Church on Sunday, but for these atheists they can't escape the Sunday obligation.  I don't know if they sing hymns to science but I'm sure their gatherings are something to behold.
At any rate, there's more from Olson as well as Msgr. Charles Pope on Hawking's philosophy.  Msgr. Pope is troubled by where Hawking's philosophy trends (the part in bold is from the article, the rest is Msgr. Pope):
When asked what is the value of knowing why are we here, Hawking replied, "The universe is governed by science. But science tells us that we can't solve the equations, directly in the abstract. We need to use the effective theory of Darwinian natural selection of those societies most likely to survive. We assign them higher value." This is so limiting. It is also philosophy, not science to say this. Mr Hawking is entitled to have a philosophy, but when he says the world is "governed by science" and then goes on to philosophize, that looks pretty silly and contradictory. Further, Mr. Hawking, if you ask me, is edging dangerously close to eugenics in what he says here. What exactly assigning a "higher value" to certain societies looks like as a practical matter is uncertain in what he says, but I sense a growing darkness here, not light. Margaret Sanger and Adolph Hitler may well be smiling as he says this. BEWARE!
The first commenter objected to Msgr. Pope's anaology*, but it happens to be spot on.  Readings Hawking it is tough not to draw another cultural analogy, this time to C.S. Lewis's That Hideous Strength.  That novel is the third part of Lewis's space trilogy, and the plot revolves around the British Government's new scientific institute, the National Institute for Coordinated Experiments (NICE).  The institute does some awful stuff in the name of science and progress, and the novel itself serves as a warning against the utopian promises of over-eager rationalists.
Hawking might be a brilliant physicist, but he should leave theology to the grownups.
* On a tangential note, I find myself getting more agitated by a trend in comments sections.  Why do people feel that they can completely discard the rules of grammar, capitalization and punctuation when they write comments on blogs?  The commenter on Msgr. Pope's blog – the inaptly named Sophia – decided to take the opportunity to insinuate that atheists were smarter than religious people, all the while failing to capitalize a single word in her screed.  Why should I take anyone seriously when they can't even obey the simple rules of the English language?  No, we're not writing dissertations here, but if you can't even be bothered to hit the shift key before typing the first letter of the first word of your sentences, then I will automatically discount anything you have to say.  I can understand typos as I'm sure there might be one or two above, and I'm not a perfect grammar student.  But can you at least make an effort to write properly on a discussion forum?
/End rant.
American history tends to be ignored by Hollywood and therefore it is unusual for a battle to receive treatment in a Hollywood feature film.  It is doubly unusual for a battle to be treated in two Hollywood feature films, but that is the case for the battle of New Orleans.  The 1938 film was directed by the legendary Cecil B. DeMille and had Frederic March, an actor largely forgotten today but a major star in his time, as Jean Lafitte.  Two future stars have bit parts in the film:  Anthony Quinn and Walter Brennan.  Hugh Sothern who portrayed Andrew Jackson would also portray Jackson in 1939 in the film Old Hickory.
This WSJ editorial caught my eye, because it makes a seemingly valid point about wealthy people who call for higher taxes on the rich.
I wish I had a dollar for every time a wealthy liberal has declared he thinks he should pay more taxes. That list includes Warren Buffett, George Soros, Bill Gates Sr., Mark Zuckerberg and even Barack Obama, who now says that not only should rich people like him pay more taxes, they want to pay more. "I believe that most wealthy Americans would agree with me," he said of his tax-hike plan. "They want to give back to the country that's done so much for them."
…
So why don't they? There is a special fund at the Treasury Department for taxpayers who want to make "gift contributions to reduce debt held by the public." But very few do. Last year that fund and others like it raised a grand total of $300 million. That's a decimal place on Mr. Zuckerberg's net worth and pays for less than two hours worth of federal borrowing.
I understand the basic satisfaction of saying, "Look, mister, if you really want to pay more taxes, no one is stopping you," but I don't think that it's actually a very good argument. The reason why people like Bill Gates and Warren Buffet advocate for higher taxes but don't voluntarily pay higher taxes than the law requires is pretty obvious: Continue reading →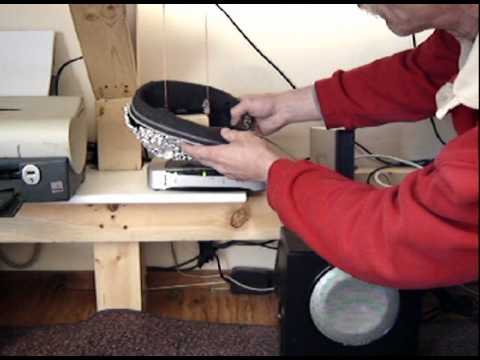 It is not all fun helping to run a blog.  I assume some of you think that being a blogger merely is writing any fool thing you please and then posting it.  Well, actually that is about 90% of it.  However the other 10% involves such tasks as deleting what I like to call tin foil hat comments.  Here is one we received yesterday: Continue reading →
The NRSC has come up with yet another great ad. This one pulls no punches.
I hope the 2012 Republican candidate is great as well – and not just on the issue of energy policy.