Monthly Archives:
May 2011
Well it's Monday and it looks like we're all still here.  The predicted Rapture event failed to occur, and now Harold Camping is scrambling to come up with an excuse.  While it's tempting to revel in this man's exposure as a con artist, we should temper our enthusiasm just a little bit.
For one thing, though we all knew that the rapture would not be occurring because, well, there won't be a rapture (also see Carl Olson's excellent book on the topic), there will be a final day of judgment.  It could very well have happened on Saturday, and it may happen next week.  Or next year.  Or a billion years from now.  We simply don't know when the final hour will be at hand, and if nothing else maybe this story can remind us to live our lives in anticipation for Christ's second coming.
Moreover, though Camping deserves much of the scorn heaped upon him, we should remember that there are people who were taken in by this fraudster and who gave up everything because they truly believed that the end was nigh.  Writing at The New Republic, Tiffany Stanley explains why we should not be overly gleeful about this past weekend's non event. Continue reading →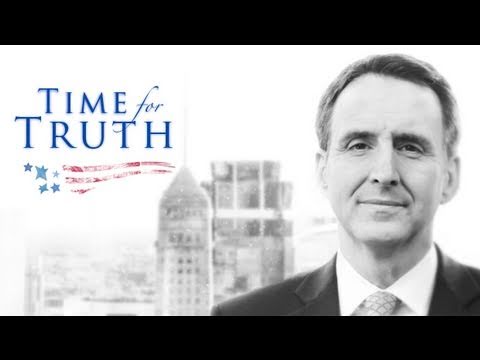 Pawlenty 2012 (main website)
USA TODAY – Real change is about telling hard truths
POLITICO
Tim Pawlenty's moment
With straight talk message, Tim Pawlenty announces
State Rep. Renee Schulte, Iowa House of Representatives (R):
From an Iowa perspective, Pawlenty is the early frontrunner. As the candidate who has put together a large, well-regarded staff and spent the most time working the grassroots here, Pawlenty has secured the pole position in the early, organizational phase of the campaign. Clearly, his campaign needs to win the Iowa Caucuses in order to become the alternative to Mitt Romney. The Iowa Straw Poll will be a crucial early test to determine the effectiveness of his organization and the strength of his appeal…
As Catholics, is it reasonable to support him?
Continue reading →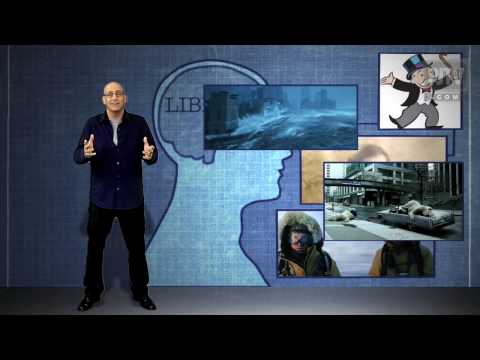 Well said Klavan on the Culture!  I think Edmund Burke put it concisely long ago:  Continue reading →
The latest from Chicago:
This Sunday, Fr. Michael Pfleger celebrated his first Mass at St. Sabina since he was reinstated by Cardinal George after apologizing and pledging to assist in a transition for the parish.
From WLS, Chicago:
Father Michael Pfleger celebrated his 62nd birthday Sunday as well as his first mass since being reinstated as pastor of Saint Sabina Catholic Church.

Father Pfleger apologized to his congregation for the unsettled period over the past three weeks during his suspension, but he expressed his gratitude to Francis Cardinal George and encouraged parishioners to do the same.

The cardinal suspended Pfleger following comments Pfleger made about leaving the church rather than being removed from Saint Sabina.

Pfleger today said that his words were misinterpreted.
I have personally spoken to four members of St. Sabina parish and have found them to be sincere, caring people who love Jesus…but who have not really been taught the Catholic Faith, particularly the Real Presence of Christ in the Eucharist. I do not think it is fair to refer to the parishioners as "disobedient" or "dissenting". It has become clear to me that, though Fr. Pfleger has done much good in the community, particularly for young people, his failure to instruct his flock in core teachings of the Faith has resulted in the fullness of the Faith being hidden from them, something that can only be detrimental to their spiritual lives, not beneficial.
As always, I ask for prayers for the members of St. Sabina parish, for Fr. Pfleger, and for Cardinal George. Let us pray for the return of this prodigal son who has taken a positive step in reflecting a sense of obedience to Holy Mother Church. All things are possible with God.
'You asked me once,' said O'Brien, 'what was in Room 101. I told you that you knew the answer already. Everyone knows it. The thing that is in Room 101 is the worst thing in the world.'
The door opened again. A guard came in, carrying something made of wire, a box or basket of some kind. He set it down on the further table. Because of the position in which O'Brien was standing. Winston could not see what the thing was.
'The worst thing in the world,' said O'Brien, 'varies from individual to individual. It may be burial alive, or death by fire, or by drowning, or by impalement, or fifty other deaths. There are cases where it is some quite trivial thing, not even fatal.'
He had moved a little to one side, so that Winston had a better view of the thing on the table. It was an oblong wire cage with a handle on top for carrying it by. Fixed to the front of it was something that looked like a fencing mask, with the concave side outwards. Although it was three or four metres away from him, he could see that the cage was divided lengthways into two compartments, and that there was some kind of creature in each. They were rats.
'In your case,' said O'Brien, 'the worst thing in the world happens to be rats.' [George Orwell's 1984 Part III, Chapter 5.]
Those familiar with Orwell's 1984 know what happens next. And if you haven't, here's the final scene of the movie adaptation (embedding disabled).
* * *
A scene which struck me, appropos of the following remarks from a recent exchange here at @ American Catholic:

"What John McCain suffered actually was torture. His bones were broken, for example. Induced panic isn't torture."

"I don't base the definition of torture on subjective determinations. Clearly it's an issue of prudential judgment and it is certainly clear to me, someone who has severe panic attacks, that panic is not torture."

"If we cannot induce panic in our enemies with the intention of saving millions of lives, we can't go to war at all. It's as simple as that."
Waterboarding is for pansies. If Ab? Zubaydah could withstand being waterboarded 83 times during August 2002, we're clearly not doing it right. Let's turn up the panic a few notches. Let's take it one step further. Let's put the fear of God almighty in these pathetic excuses for humanity.
Let's go Orwellian — "Room 101″ style.
Hattip to Hank at Eclectic Meanderings.
One of the more obscure Victorian military campaigns, the British conquest of Tubbyland was notable for a fair amount of ineptitude among the British commanders, redeemed by the usual courage shown by the "Tommy Atkins" in the ranks.  For a small war, a fair amount has been written on it, and here are some of my thoughts on the more useful works that I have found in my own research into this "savage war of peace".
Report of Operations of Tubbyland Field Force, three volumes, Captain Gilbert Bryant-Norris, editor in chief,  Her Majesty's Stationery Office,  (1888).  The official history, these three volumes go into extensive detail and are essential reading for any serious student of this conflict.  Unfortunately, the various authors are at pains to save the reputations of the commanders involved, and therefore the conclusions set forth should be taken with a boulder of salt.  The volumes do have excellent maps, and the texts of letters and telegrams are of great use in piecing together the somewhat convulted operations.
A Child's History of the Tubbyland War, Winston Churchill, Longmans Green, (1899).  Leave it to Winston Churchill to write a kids' book about the conflict!  He softens the rough edges of the War for his young readers, but gives a fairly accurate retelling.  The book of course emphasizes British patriotism and the grandeur of the Empire, but not without some criticism of the British commanders and a fair amount of sympathy for the Tubbies.  This passage is indicative of the style of the work:
 "There was plenty of work here for our brave soldiers and Tubbyland was well worth the cost in blood and money.  Were the gentlemen of England all out fox hunting?  No!  For the sake of our manhood, our devoted colonists and our dead soldiers, we perserved and won our War against a brave, albeit soft and cuddly, adversary". Continue reading →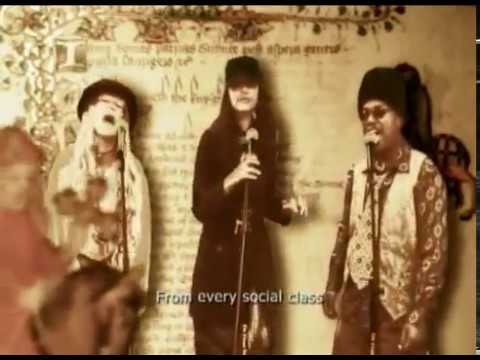 Something for the weekend.  The Canterbury Tales by the ever talented folks at History for Music Lovers to the tune of California Dreamin' by the Mamas and the Papas.
A round-up of some of the best punditry in the Catholic Blogosphere, courtesy of ThePulp.it:
Camosy on Peter Singer & Christian Ethics – Rob Vischer, Mirror of Justice
To Introduce Blaise Pascal to Stephen Hawking? – Frank Weathers, YIMCatholic
Young Christian Beheaded in Northern Iraq – J. Newton & A. Stiefenhofer, CH
Regalism versus Real Catholic Monarchy – John Médaille, Catholic Lane
For Dissidents, We're All Priests Now – Anne Hendershott, Crisis Magazine
Prayer Banner Battle – Brian J. Lowney, Catholic News Service
U.S. Bishops & Clergy Sex Abuse: Another Round – Joan F. Desmond, NCReg
"Lamb of God…" = "Son of God…", Not – Father Anthony Ruff O.S.B., Pray Tell
"Full Communion" is 2-Way Street. . . and the Novus Ordo Rupturistas? – R.K.
Who Would Jesus Whip – Jimmy Akin, National Catholic Register
New Testament Full of "Forgeries"? – Eric Sammons, TDL
. . .Mark Shea wrote about this here. . .
Do Harsher or Milder Climates Generate More Saints? – John Norton, OSV
_._
If you liked this roundup of the best posts from around the Catholic blogosphere, visit ThePulp.it for daily updates twice a day.
For ThePulp.it click here.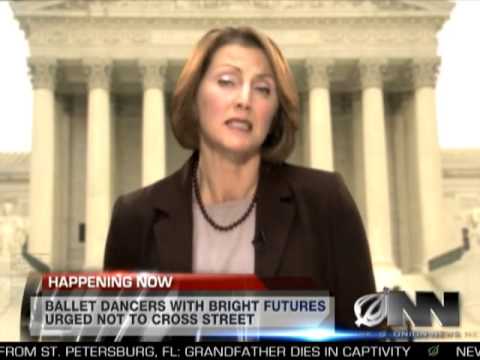 A crazed group is seeking cheap publicity by claiming that the world will end tomorrow.  (No, I will not link to them or mention their name.)  The end will come around 6:00 PM according to these loons which I assume is Pacific Standard Time since these mopes are based, where else?, in California.  Since the time of Christ there have been constant confident predictions naming the date of the end of the world and the Second Coming, all in direct contradiction to Christ's own words that He will come "like a thief in the night" and that no man will know the hour of His coming.
In the very unlikely event that tomorrow will see the end of the world, I do hope the New York Times does have the opportunity to get out one last edition with this oft-predicted headline:  WORLD ENDS:  WOMEN AND MINORITIES HARDEST HIT.
Update:  Saturday, May 21, 2011:  8:45 PM Central Standard Time:
"With no sign of Judgment Day arriving as he had forecast, the 89-year-old California evangelical broadcaster and former civil engineer behind the pronouncement seemed to have gone silent on Saturday."
Color me shocked!  Shocked!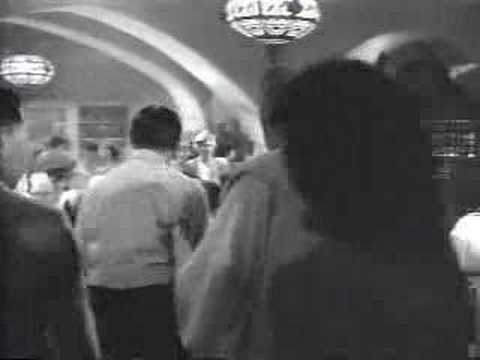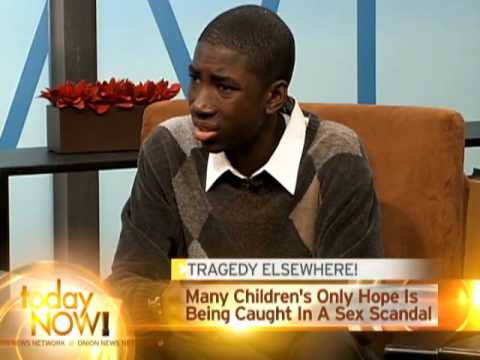 From the only reliable source of news on the net, the Onion.  That was creepy.  Thank goodness that was Africa and we have nothing like that in the Land of the Free and the Home of the Brave! Continue reading →
Recently, Rep. Paul Ryan wrote to New York's Archbishop Timothy Dolan to "to provide facts about [Ryan's proposed] Budget to help advance an informed debate in light of social teachings about the well-being of the family, subsidiarity, the preferential option for the poor, and the dignity of the human person." The letter outlined some of the main features of the Ryan plan, and suggested ways in which this plan was designed to meet the goals and principles of Catholic Social Thought. Here's a snippit:
Nothing but hardship and pain can result from putting off the issue of the coming debt crisis, as many who unreasonably oppose this Budget seem willing to do. Those who represent the people, including myself, have a moral obligation, implicit in the Church's social teaching, to address difficult basic problems before they explode into social crisis. This is what we have done, to the best of our ability, in our Fiscal Year 2012 Budget Resolution.
Yesterday Archbishop Dolan responded: Continue reading →