Monthly Archives:
May 2011
I became a conservative by watching this speech on television in 1964 at the age of seven.  What he said in that speech still defines American conservatism for me, and, I think, the vast majority of conservatives in this country.  As the intellectual godfather of the modern conservative movement in America, Russell Kirk said: Continue reading →
An article in the Wall Street Journal by Francis Rocca today discusses the potential return of meatless Fridays in Great Britain.
Every year during the 40 days of Lent, millions of Catholics honor Jesus's crucifixion by foregoing meat in their Friday meals. But starting this September, if the bishops of England and Wales have their way, Catholics there will abstain from meat every Friday, year-round. This change marks the revival of a practice that the church abandoned a half-century ago—and it's the latest of several in recent years.

Catholic tradition calls for acts of penance every Friday, the day of Jesus's death, but observance of that tradition has changed dramatically since the modernizing reforms that followed the Second Vatican Council (1962-65). Bishops in most countries eliminated abstinence from meat or limited it to Lent alone, and each Catholic became free to choose his own form of Friday penance: skipping television, perhaps, or taking the stairs instead of the elevator. This effectively meant the disappearance of Friday penance altogether. In my 11 years of Catholic schooling, I don't recall hearing it mentioned once.

That's why the announcement by the bishops of England and Wales is so significant. To anyone with a taste for sushi or smoked salmon, missing hamburger once a week might present little inconvenience. But then, lightly beating one's breast, as Catholics do in one version of the Penitential rite during Mass, isn't a serious form of corporal mortification either. Catholicism is a fundamentally symbolic religion whose teachings are typically embodied in conventional signs and gestures.
That last sentence is particularly intriguing.  One might quibble with Catholicism being described as a "fundamentally symbolic religion," but there's no doubt as to the importance of the little things that make up our identity as Catholics.  This paragraph further along in the article explains why this is all so important.
Sociologists such as Roger Finke and Rodney Stark, who study the behavior of "religious economies," have observed that churches tend to lose vigor when they relax demands on adherents, especially those tenets and practices that cut against the grain of wider society. In economic terms, lowering the "costs" of membership in this way ends up diminishing its benefits, among other ways by loosening the bonds of community.
This is what bothers me with the Novus Ordo.  The first time I ever attended a non-Catholic Christian service (In this case Presbyterian) it felt hardly distinguishable from a Catholic Mass, although the small cups of grape juice being passed around at Communion did seem odd to me.  That's because I had only ever attended a Novus Ordo Mass.  One of the many great things about the Extraordinary Form of the Mass is how markedly different it is from other Christian worship services.  Sure the essential elements bear strong resemblances to one another, but no one would ever walk into the middle of an traditional Latin Mass and think they were in a Lutheran church.
At any rate, I applaud the Bishops for attempting to restore this valuable tradition.  For a few years I've made a concerted effort to go meatless on Fridays year-round, though I confess to being not quite 100% successful in this endeavor.  It is certainly something worth pursuing.
H/t: Rich Leonardi.
During the last election cycle the Republicans practiced a form of secular worship (used very loosely here ~ really more a form of veneration) of Ronald Reagan, especially during the Republican debates. The favor of the lollipop this election cycle for the G.O.P. is "American Exceptionalism". For anyone who watched numerous figures at the CPAC convention (as I did) knows this fact. Each Republican candidate will wave the American flag and try to be the most patriotic. Should we as Catholics endorse and support this? Is this not a form of secular paganism?
Books of interest:
A Nation Like No Other: Why American Exceptionalism Matters
by Newt Gingrich
Captain America and the Crusade Against Evil: The Dilemma of Zealous Nationalism
by Robert Jewett and John Shelton Lawrence
The Limits of Power: The End of American Exceptionalism (American Empire Project)
by Andrew Bacevich
The Post-American World (Release 2.0)
by Fareed Zakaria
Any book by Stanley Hauerwas whose life work has been exploring this topic and others closely related to it.
Related Posts:
God, State, and the Political Meaning of the Church
Sen. Webb – U.S. 'blasé' on use of force
Transforming Culture through Politics?
What is the meaning of existence?
The so-called conservative legacy of Reagan and a defense of Lew Rockwell Jr.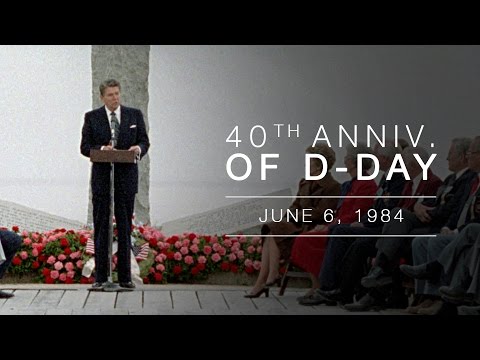 The first law firm I worked for in 1982 after I graduated from law school had three attorneys.  The senior partner had a son who fell at Omaha Beach.  Another partner was an officer in the Eighth Air Force helping to plot bombing missions in support of D-Day.  The attorney I replaced, who had been appointed to be a judge, had been badly wounded at Omaha Beach and still walked with a very pronounced limp as a result.  On Memorial Day  weekend I will remember those men, and all those who have sacrificed on behalf of our nation.  Here is the text of President Reagan's speech on the 40th anniversary of D-Day:
Continue reading →
Tom Woods – Conservatism and War
A great many books and articles on the moral and strategic imperative of nonintervention have been written; my aim here is simply to introduce the reader to some of the key ideas.
Campaign for Liberty – Foreign Policy
The U.S. political landscape is changing once again… For anyone interested in the history of the Religious Right and how Social Conservatives have changed politics in the U.S., especially that of the G.O.P., I would refer you to the following articles and books. Where do or how do Catholics work into this equation?
The American Conservative
Bachmann Country – How evangelicals remade the Midwestern right
Crossing the Tea – Evangelicals are not a part of the Republican coalition—they are the coalition.
Dr. William T. Cavanaugh, Dr. D.G. Hart, and Frank Schaeffer have new books on this topic worth checking out.
Migrations of the Holy: God, State, and the Political Meaning of the Church
by William T. Cavanaugh
From Billy Graham to Sarah Palin: Evangelicals and the Betrayal of American Conservatism
by D.G. Hart
Sex, Mom, and God: How the Bible's Strange Take on Sex Led to Crazy Politics–and How I Learned to Love Women (and Jesus) Anyway
by Frank Schaeffer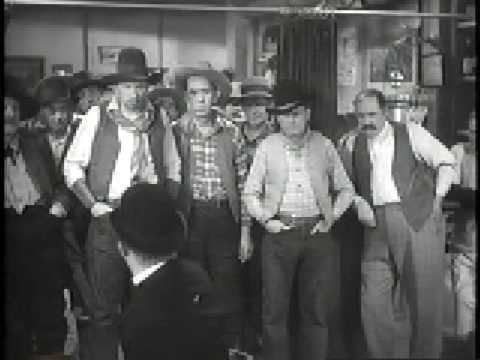 "When You Go Home, Tell Them Of Us And Say,
For Your Tomorrow, We Gave Our Today"
              Inscription on the memorial to the dead of the British 2nd Infantry Division at Kohima.
The upcoming Memorial Day weekend, the unofficial start of summer, is a time of fun here in the US.  However, it should also be a time of memory.  Memorial day is derived from the Latin "memoria", memory, and we are duty bound this weekend to remember those who died in our defense, and who left us with a debt which can never be repaid.  One aid to memory can be films, and here are a few suggestions for films to watch this weekend.
10.  300-This may seem like an odd choice, not involving Americans, and a fairly bizarre retelling of the battle of Thermopylae.  However, it celebrates the idea of never forgetting those who died for their country.  "Go tell the Spartans passerby, that here, obedient to their laws, we lie."  So wrote Simonides, the greatest poet of his time, in tribute to the Spartans who fell at Thermopylae.  The speech of Dilios at the end of the film, which may be viewed here, reminds us of our duty to remember those who laid down their lives for us, a message to be recalled this weekend.
  9.   They Were Expendable (1945) John Ford and John Wayne tell the story of the doomed PT Boat crews that fought against overwhelming odds during the invasion of the Philippines in 1941-42.  The film has a gritty downbeat feel, appropriate to the subject matter, but an oddity for a film made during the War.
  8.    Hamburger Hill (1987)-Content advisory: very, very strong language in the video clip which may be viewed here.  All the Vietnam veterans I've mentioned it to have nothing but praise for this film which depicts the assault on Hill 937 by elements of the 101rst Division, May 10-20, 1969.  It is a fitting tribute to the valor of the American troops who served their country in an unpopular war a great deal better than their country served them.
   7.   Porkchop Hill (1959)-Korea has become to too many Americans The Forgotten War, lost between World War II and Vietnam.  There is nothing forgotten about it by the Americans who served over there, including my Uncle Ralph McClarey who died recently, and gained a hard won victory for the US in one of the major hot conflicts of the Cold War.  This film tells the story of the small American force on Porkchop Hill, who held it in the face of repeated assaults by superior forces of the Chinese and North Koreans.  As the below clip indicates it also highlights the surreal element that accompanies every war and the grim humor that aspect often brings.
  6.    Glory (1989)-A long overdue salute to the black troops who served in the Union Army during the Civil War.  Robert Gould Shaw the white colonel who led the 54th Massachusetts died at Fort Wagner in the assault of the 54th.  He was buried by the Confederates with his black troops.  His parents were given an opportunity to have his body exhumed and returned to Boston for burial.  Their reply was immortal:    We would not have his body removed from where it lies surrounded by his brave and devoted soldiers….We can imagine no holier place than that in which he lies, among his brave and devoted followers, nor wish for him better company – what a body-guard he has!
My good friend Jay Anderson at Pro Ecclesia often delivers some of the most insightful commentary on Saint Blog's.  Here is commentary that he did today fisking Mark Shea's observations of  Joe Carter' post  at First Things, where Carter took a look at Generation X conservatives, and which may be read here.   This gave  Mark an opportunity to voice his disdain for forms of conservatism other than the paleocon version he embraces, and to go "O Tempora, O Mores", over the coming generation of conservatives.  Jay's commentary is priceless:
Mark Shea has commented on an excellent piece by Joe Carter at First Things, in which Joe seeks to define "Generation X" conservatives, who he labels "X-Cons".
Mark begins:
He has been one of the few voices in the conservative movement to speak out of actual conservative values and not out of the Consequentialism that dominates the Thing that Used to Be Conservatism. So I was interested in his description of "X-Cons", the rising generation of conservatives (so-called) who have been coming of age in the past decade. I think his description is accurate, rather depressing, and a further proof that Chesterton is right when he says that each revolutionary movement is a reaction to the last revolution–and that it typically knows what is wrong but not what is right. I appreciate Carter's clear-eyed analysis and suspect that he, like me, is not altogether thrilled that this is the desperate pass in which the Thing that Used to be Conservatism now finds itself.
Later on, Mark continues:
X-Cons know little about history and their deepest influence is disk jockeys, who "taught us X-Cons to appreciate confirmation of our political views." The perfectly reasonable thing to ask in light of this crushing diagnosis is, "What, precisely, is being conserved by such a 'conservatism'?" A conservatism that knows nothing of engagement with ideas outside the Talk Radio Noise Machine (including engagement with ideas from its own intellectual history) and which has learned, as it's primary lesson, "to appreciate confirmation of our political views" is a conservatism that is intellectually barren and open to manipulation by demagogues who flatter its adherents and teach them to remain safe in the echo chamber.
Mark goes further in his assessment of "X-Cons" as the dupes of demagogues:
When Sarah Palin and Glenn Beck are your intelligentsia and Buckley is a sort of a ghostly eminence gris you no longer bother listening to, one must again ask what, exactly, is being conserved by such a conservatism. Much that bills itself as anti-elitist is just a celebration of intellectual laziness and a resentment of people who have done the hard work of thought. Yes, there are pointy headed intellectuals who pride themselves on their learning. That's not an excuse to be a wahoo who prides himself on his ignorance.
Mark concludes his analysis of Joe's piece lamenting Joe's acknowledgement of the fact that "X-Cons" will soon displace the generation that came before us. Joe writes:
• X-Cons will soon be replacing the Boomers as the dominant cohort within the movement. We'll be fielding presidential candidates in 2016 and dominating elections in 2020. We are, for better and for worse, the future of the movement. And of America.
… and Mark responds:
Bleak words indeed…
My Comments:
First, let me note that I tried to leave my thoughts in comments on Mark's blog, but the commenting tool Mark uses rejected the comment as too voluminous. Rather than breaking it up into several comments, I decided to blog my view on the matter here.
While I commend Joe on his piece at First Things, I call B.S. on at least parts of Mark's analysis of Joe's piece, and ESPECIALLY on some of the commenters who have responded favorably to Mark's analysis by blaming the so-called "X-Cons" for the commenters' decisions to continue to support the party of abortion-on-demand.
The "X-Cons" aren't responsible for "the Thing that Used to Be Conservatism" (hereafter, "the Thing") – in fact, we are increasingly skeptical of "the Thing" and especially the Republican Party claiming the mantle of "the Thing". As evidence, I submit my own blog as well as a piece today at National Catholic Register by Pat Archbold (recently described by one of Mark's sycophants as a "Republican shill").
No, the folks responsible for bringing us huge deficits, Wilsonian foreign policy, and consequentialism dressed up as "the Thing" were decidedly NOT members of the "X" generation, but were baby boomers and even members of the so-called "Greatest Generation". Given that fact, Mark's assessment as "bleak words indeed" of Joe's acknowledgement of the rise of the "X-Cons" to replace the previous generation seems completely without merit. Surely we can't do any worse with respect to "the Thing" than the generations that have come before us. In short, given our increasing distrust of what "the Thing" has become and the party that champions it, it is the "X-Cons" who are the antidote to "the Thing", not the purveyors of it.
In addition, rather than criticizing the "X-Cons" for rejecting elitism and embracing what they see as middle-class authenticism, why not ask whether the elites have actually served them well and, if the answer is "HELL NO!" (which it most assuredly is), whether there are better alternatives for leadership from among the "riff-raff" who actually share the values of the "X-Cons"? Mark asks what is it that is actually being conserved? Well, if you ask me, the traditional family values of protection of life, protection of the institution of the family, hard work, integrity, loyalty, etc., etc., are being protected far more on the front porches, parish halls, and town halls of flyover country than they are in the halls of academia and, yes, even on the pages of National Review. Maybe "X-Cons" see the people Mark derides as base and demogogic as being the actual preservers of the values we hold dear (i.e. they're the ones doing the "conserving" these days), as opposed to the new generation of Buckleys who view us as so much white trash and instead embrace The One.
Watch this entire 3-part interview of Sen. Webb. It's a pretty remarkable interview very much worth viewing. He addresses many problems with our current foreign policy, military affairs, etc.
Politico – Webb: U.S. 'blasé' on use of force
To see the other two parts (of a 3-part) interview click here – Continue reading →