Monthly Archives:
April 2011
The Governor of Illinois is Pat Quinn, a Roman Catholic and 100% pro-abort. He got elected last year by a razor thin margin  largely by under the radar last minute internet ads posted by Personal PAC, a pro-abort lobbying group, headed by a Terry Cosgrove. As payback Quinn appointed Cosgrove to a $46,000 a year job on the Human Rights Commission.  Lake County Right to Life has good coverage on this story which may be read here.  Regular Guy Paul has been on top of the story at his blog here.
Now I happen to know Cosgrove from the days back in the Seventies when we were both attending the U of I. He is a lapsed Catholic, now a militant atheist, homosexual activist and fanatical pro-abort. He was head of the local campus pro-aborts and I was one of the founders of L.I.F.E. (Life Is For Everyone), the campus pro-life group. One time I saw Cosgrove at Mass circa 1980 at the Newman Chapel, at Saint John's. Puzzled why he was there, after Mass I found out why. At the pamphlet rack in the back I saw that he had stuffed pro-abort anti-Catholic pamphlets. I disposed of them. He also said in one memorable public forum that he carried a gun to defend himself against "militant anti-choicers", as he phrased pro-lifers. That a bigot like Cosgrove now has a seat on the Human Rights Commission in Illinois has a nice Orwellian touch.  Challenged on the nomination, Quinn made the following truly hilarious statement:
Quinn said politics had nothing to do with the appointment, adding that Cosgrove is "a passionate advocate for everyone's rights, everyone's civil rights, everyone's human rights."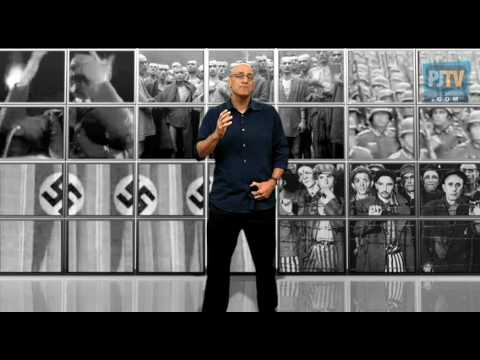 Bravo Klavan on the culture!  I have never understood the burning desire of people to share their political philosophies with some driver behind them who might find their politics distasteful in the exteme, and has a gas pedal with which to express his disagreement.  As to your comments about the bumper sticker regarding war, here is a dissenting viewpoint: Continue reading →
Behind Door Number One we have Mark Shea firing up his catchphrase and strawman machine as he hyperventilates about the "Evil Stupid, Stupid Evil,  Evil is Stupid, Am I Evil?  Yes I Am, Stupid is as Stupid Does" Party.  Behind Door Number Two we have Bill McGurn's account of what happened on Friday night as President Obama dug in his heels and refused to budge on the issue of Planned Parenthood.  Tough call, but let's go with door number two, Monty.
In the end, President Barack Obama was the one who refused to blink on Planned Parenthood. Another way of saying it is this: The president was willing to shut down the entire federal government rather than see Planned Parenthood's federal funding cut.

According to press accounts leaked by Democratic aides, House Speaker John Boehner argued for the funding cut late into the evening. The president answered, "Nope, zero." He then said, "John, this is it." Mr. Boehner accepted the budget deal without that cut.

A Republican aide confirmed more or less the same account to me. He said it was "chilling" to see how inflexible Mr. Obama was. You might call it ideological.

Certainly there's a political logic here. To begin with, many of the women's groups that supported him are still smarting over the executive order (banning federal dollars for abortions) he issued to secure passage of his health-care bill. That's still a sore spot, even though—as his former chief of staff, Rahm Emanuel, recently told the Chicago Tribune editorial board—that language is not in the law. The presumption ­being, of course, that eventually the order will be overridden.

The hard line on Planned Parenthood funding also makes sense if the president was calculating that Mr. Boehner would get the blame for a shutdown no matter what. That's a reasonable assumption, judging from the way the press has swallowed the White House line on who the extremists here are. Never mind that this is the same president who, as an Illinois state senator, famously opposed limiting even partial-birth abortion.

For his part, Mr. Boehner now finds himself criticized for accepting too little in spending cuts and giving up the ship on defunding Planned Parenthood to get a budget deal. Leaving aside his victory in restoring the previous status quo prohibiting taxpayer funding for abortions in the District of Columbia, Mr. Boehner came away with two strong accomplishments.

First, in just three months as speaker, he has managed to change the national debate from "stimulus" and "investment" to "how much spending do we need to cut"—which is why Mr. Obama will be pressing the reset button in a planned speech on spending tomorrow. Second, on Planned Parenthood funding, he has secured something that those concerned about restoring these contentious issues to the people should appreciate: an agreement that the Senate will vote on a separate measure to defund Planned Parenthood.

Surely it tells you something about who the real extremists are that an up or down vote is deemed a concession. In an appearance at a rally before the deal, Mr. Schumer vowed that any bill taking taxpayer dollars from Planned Parenthood would "never, never, never" pass the Senate. In the normal way of doing things, it wouldn't even have come up for a vote.
McGurn's whole column is behind a pay wall, and I can violate fair use only so much (K-Lo did it first).  There is one other line in the column I do have to take issue with.  McGurn notes that Planned Parenthood performed 332,278 abortions in 2009, and adds, "Planned Parenthood counters that no federal dollars go to abortion, but Americans are not stupid.  They know money is fungible."  Sadly, based on some of the Facebook and blog posts I read last week, I'd have to disagree with McGurn's assessment about the public's stupidity.
I can partially understand the sentiment of those who think Boehner should have drawn a line in the sand as well.  The problem is we have an ideological extremist in the White House – and one would think by now people would finally get this – who is beholden to the abortion lobby.  Oh, he might change his mind when it comes to things like military commissions and waging war in the Middle East, but when it comes to abortion there ain't no stopping him now.  There can be negotiating with the likes of Obama when it comes to abortion – only removal from office.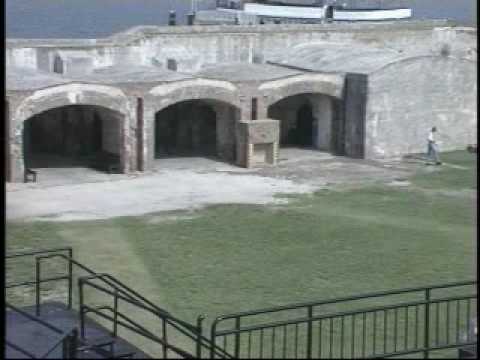 Both parties deprecated war, but one of them would make war rather than let the nation survive, and the other would accept war rather than let it perish, and the war came.
                                                                            Abraham Lincoln
One hundred and fifty years ago, at 4:30 AM on April 12, 1861, the Civil War began with the commencement of the bombardment of Fort Sumter in Charleston Harbor.  This was the end of months of attempted negotiation regarding the removal of Federal troops from Fort Sumter.  The bombardment was fierce, but casualty free.  The 85 men under Major Robert Anderson defended the fort until April 13, 1861 at 1:00 PM when he agreed to surrender due to his men being hungry and exhausted, fires raging uncontrolled throughout the Fort and the military situation being completely hopeless.  The surrender ceremonies were held the next day, with two Union soldiers being killed when a pile of cartridges exploded during the 100 gun salute to the Stars and Stripes that Major Anderson had insisted upon.  Anderson and his men sailed to the North with Anderson carrying the Fort Sumter flag with him.  Four years later to the day, Major General Robert Anderson raised the same flag over Union controlled Fort Sumter.
The firing on Fort Sumter sent both the North and the South into a war frenzy, leading to the secession of Virginia, Tennessee, Arkansas and North Carolina.  The battle lines were now drawn  for the Civil War, a war which would kill some 620,000 Union and Confederate troops, and wound, often maimed for life, approximately an equal number.
How had it come to this?  Why did the conflict over slavery end in war?
1.  Talked out-For over forty years the North and the South had argued about slavery.  I think there was zero appetite on both sides to continue a discussion that was obviously going nowhere.
2.  Failure of compromise-In 1820 and 1850 grand compromises had been reached to resolve the slavery issue.  They failed.  People on both sides had reached the conclusion by the election of 1860 that no satisfactory compromise on the question of slavery was possible.
Continue reading →
As those who have read John Paul II's Theology of the Body will attest, the Creation story of Genesis is the foundation of everything that follows in the Pope's catechesis.  Following that model, Anderson and Granados devote a considerable amount of time to the first pages of Scripture in their book Called to Love.  In their discussion of the original sin, we find what is either a little-known detail of the account of the fall or, at the very least, an aspect of the story that often goes overlooked.
Everyone knows of the tree from which the original couple was forbidden to eat.  What is often forgotten is the care that the Book of Genesis takes to highlight not one, but two trees in the garden.
"And the Lord God planted a garden in Eden, in the east; and there he put the man whom he had formed.  And out of the ground the Lord God made to grow every tree that is pleasant to the sight and good for food, the tree of life also in the midst of the garden, and the tree of the knowledge of good and evil" (Gen. 2:8-9)
With two trees on the scene, let us see which of the two that the Lord places off limits to the original couple.
"And the Lord God commanded the man saying, 'You may freely eat of every tree in the garden; but of the tree of the knowledge of good and evil you shall not eat, for in the day that you eat of it you shall die" (Genesis, 2:16-17)
The tree of the knowledge of good and evil stands for the proper order of things: God as the author of reality and man as the recipient of his love.  It a the sign of distinction between Creator and creation (sign here understood as more than a symbol, but as containing something of the reality of which it signifies).  Grasping the fruit from the tree is an attempt to invert reality; it is an attempt to make the creature the author of reality.  "It stands for a false independence based on the attempt to determine the meaning of existence without God, to be a self-sufficient spring with no need to draw the water of life from the original Source" (Called to Love, 105).
The death that eating from this tree brings is not merely a punishment, but is also a metaphysical necessity.  If the tree is a sign of the proper order of Creator and creation, then it is also a sign of the meaning of existence for man.  Man can only exist in and through God's Love and Law.  In violating the command of God, man actually cuts himself off from the Source of his existence.  Instead, he attempts to find (or define) the source of his life somewhere other than God, namely man attempts to find this source in himself.  In doing so, he brings about his own destruction.  The only thing that will eventually save man from himself is the redemption won by the Incarnation, Death, and Resurrection of the same God that gave man his existence "in the beginning."
The whole story of the fall obtains more clarity when we examine the serpent's temptation of man.
"[The serpent] said to the woman, 'Did God say, "You shall not eat of any tree of the garden"?'  And the woman said to the serpent, 'We may eat of the fruit of the trees of the garden; but God said, "You shall not eat of the fruit of the tree which is in the midst of the garden, neither shall you touch it, lest you die" ' " (Genesis, 3:1-4).
It is interesting that the serpent accuses God of forbidding Adam and Even to eat of any tree in the garden.  This is a deliberate attempt to set up God as a tyrant that seeks to cut the couple off from all of creation (including the tree of life), the same creation that God had given as a gift.  At first, the woman repudiates this lie, clarifying that God's command "not to eat" was restricted to but one tree in the garden.  The serpent's next move is the most cunning.
"But the serpent said to the woman, 'You will not die.  For God knows that when you eat of it your eyes will be opened, and you will be like God, knowing good and evil" (Genesis, 3:4-5).
In his deception, the serpent tells the woman, "You will not die," and implies that in eating of this tree the woman will find life and fulfillment.  After all, what is it to "be like God" if not complete fulfillment/beatitude?  "The serpent's temptation, however, consists precisely in blurring the distinction in Adam's and Eve's minds between the tree of the knowledge of good and evil and the tree of life" (Called to Love, 105).  The serpent's lie is twofold: (1) he claims that true life is found not from the tree of life, but instead from the tree of the knowledge of good and evil, and (2) he claims that God, by withholding them from this tree is preventing them from attaining life.
"The purpose of this maneuver, of course, is to make the first couple doubt God's goodness.  After all, if the two trees really were identical, then the Creator's commandment to avoid the tree of the knowledge of good and evil would be a blatant tactic designed to hold man back from attaining the fulness of life" (Called to Love, 105).
This is the exact opposite of God's reality and purpose for man.  Instead of withholding life, he explicitly gave them life (and continues to hold them in existence), of which the tree of life is a sign.  The specific mention of the tree of life in the Book of Genesis indicates that God's intention is for man to eat and drink of the gift of life.  God is not a tyrant, but a gift-giver, a giver of life.  He is prepared to give to man everything that man needs in order to be fully human, even his very own Son.  What he is not prepared to give to man is what he cannot in fact give, not because of a lack of desire or a lack of power, but out of metaphysical necessity.  God cannot give to man the ability to be something he is not.  Just as he cannot give man the ability to be a horse, God also cannot give man divinity properly speaking (though in the Paschal Mystery, man is divinized in a certain sense), simply because the creature can never be the Creator.  This does not contradict God's omnipotence or omnibenevolence; on the contrary the Paschal Mystery only serves to exhibit the perfect power and goodness of God.
In the end, "the truth, of course, is that the two trees are not at all identical, and that the Creator has planned all along to let man eat from the tree of life.  God is not envious but generous, and he wishes man to live forever in the joy that comes from the acceptance of the divine gift" (Called to Love, 105).
God's gift for us is the same as his gift to all of creation, to ability to perfect itself.  His gift to us is the ability to be fully human, and this gift begins with the act of creation.  One way of defining sin is the rejection of this gift, or the attempt to be something other than what we are.  In some cases, the sin of man is the attempt to be less than what he is, to be merely an animal (for instance, sins of sexual excess), whereas in other cases, man's sin is the attempt to be more than what he is (for instance, the sin of cloning wherein man attempts to be the author of life).  Holiness, seen here as the opposite of sin, is the humble acceptance of God's grace so man can be fully human and enjoy the vision of God face to face.  Comprehending this is parallel to comprehending the difference between the tree of life and the tree of the knowledge of good and evil.
There's a smug view out there that anti-abortion opinions are the purview of the safely bourgeois, and have little to do with the lives of real people with real problems. Calah of "Barefoot and Pregnant" refutes this handily with a powerful post about her experience of being a "woman in crisis":
Amidst the debates swirling around about defunding Planned Parenthood, some oft-repeated catch phrases are being tossed around like word grenades. One of these are "women in crisis." I'm sick and tired of hearing about "women in crisis" and how they need access to emergency contraception and abortions. That is a huge, steaming pile of lies, propagated by people who like to murder babies. Women in crisis do not need access to abortions. What they need is love, support, a safe place to live, and people (even strangers!) who will tell them the truth: that they are more than capable of being a mother. That they can do this. That their crisis, no matter how terrible, will be healed in the long, sometimes painful, always joyful process of becoming a mother.

Think this makes me heartless, speaking from my comfortable suburban home, having never known trials in my cushy little life?

Think again.

When I got that positive pregnancy test, the one that changed my life, I was addicted to crystal meth.

And do you know what the people around me did? They didn't take the secular line and say, "this baby's life would be horrible. You're unfit to be a mother. Better for it to not be born at all."

But neither did they take the typical pro-life line in that situation and say, "you are clearly unfit to be a mother, but all you have to do is carry the baby to term and give a stable couple a wonderful gift."

The Ogre said, "you're a mother now, and I'm a father, and together we'll raise our child."

My parents said, "marry that man, and raise that baby. You've made the choices, you have to live with them."

My friends said, "you screwed up, big time. But we love you. We'll throw you a baby shower, buy you maternity clothes, and babysit while you finish your semester."

Don't get me wrong, it wasn't easy, being a newly-pregnant drug addict. But it gave me something to live for. Someone to live for….
Unsurprisingly the last minute budget deal was the talk of much of the blogosphere over the weekend.  Some think it's a big Republican victory.  Others are less inclined to see this as something to celebrate, to say the least.  Ed Morrissey strikes a more middle-ground approach, but says something that I think we should all keep in mind.
We'll see who won in September, but Republicans have achieved one major accomplishment.  Not only did they force the first actual reductions in government spending in ages, but they have changed the political paradigm from whether to cut to how much and where to cut.  That's a pretty impressive victory for a party that only controls one chamber of Congress.
To me we're in round two of a twelve round heavyweight fight.  The real battles will be over the FY 2012 budget and the 2012 elections.  This was but a skirmish.
As for me, I agree with Gabriel Malor at Ace (linked above) that this is a good first step.  I completely understand the frustration some have expressed, especially over the inability to de-fund Murder Inc, aka Planned Parenthood.  But the fact remains that the Republicans control only one of the three democratic elements of the budget battle.*
* Slight tangential note, but I do think the talking point that Republicans only control one-half of one chamber to be a bit overdone.  First of all it's more than half, and if we're going to be consistent then we should say the Republicans have almost half of another chamber – the Senate.  After all, Republicans have a greater share of votes in the House than Democrats do in the Senate.  Moreover, because it lacks a filibuster rule, majority control in the House – even a small majority – is more significant than majority control in the Senate.  The minority is all but powerless in the House, less so in the Senate, especially if it has at least 41 votes.
The Republicans won big in the 2010 elections, but the Democrats won just as big as 2006 and 2008.  Therefore we are at a stalemate.  It was unreasonable to think that with control of just the House that Republicans could have completely reversed the tide of the previous two years.  At best it seemed that the Republicans could at least put a halt to further advances for Obama's agenda, and so the relatively puny amount of real spending cuts is not an insignificant victory.
The Planned Parenthood de-funding is another matter.  Could Republican leadership have done more than merely secure an up-or-down vote on it?  Perhaps, but I just don't see it.  It would have satisfied our sense of outrage if they had huffed and puffed and threatened to go the mattresses on it, but they would likely have been as successful in achieving their ultimate aim as we are in blowing hot air on a blog.
And again, elections have consequences.  Rick Santorum was defeated in his re-election bid in 2006, and many pro-lifers seemed to be gleeful at his defeat.  Santorum had the temerity to endorse Arlen Specter in the 2004 Republican primary in Pennsylvania, and so many suggested that one act over-rode anything else he may have done as a Senator.  He was replaced by Bob Casey, Jr., a "pro-life" Democrat who has proven that the apple falls very far from the tree.  While his dad was the defendant in the Supreme Court case Planned Parenthood v. Casey (my selection for the worst Supreme Court decision of all-time) and was a true defender of the unborn, the son has been a bit of a weasel where life issues are concerned, and has not indicated one way or the other whether he would vote to de-fund Planned Parenthood.  I predict he won't, and yet the purists who celebrated Santorum's defeat will bemoan the Republican Party's unwillingness to do anything with regards to this matter.
We have a very long way to go, and it was unlikely that anything of consequence would be settled in the recent budget battle.  I just can't wait for September.
By the 18th Century Spain's glory days were in her past, and her time as a great power was rapidly coming to an end.  It is therefore somewhat unusual that at this period in her history, Spain added to her vast colonial empire.  It would never have occurred but for the drive of one Spanish governor and the burning desire of a saint to spread the Gospel of Christ.
Miquel Josep Serra i Ferrer was born on the island of Majorca, the largest of the Balearic islands, off the Mediterranean coast of Spain on November 24, 1713.  From his youth he had a desire to join the Franciscans and on September 14, 1730 he entered the Order of Friars Minor, and took the name of Junipero after Saint Junipero, one of the closest companions of Saint Francis.  He had a sharp mind, and before his ordination to the priesthood was appointed lector of philosophy.  He would go on to earn a doctorate in philosophy from Lullian University and went on to occupy the Duns Scotus chair of philosophy there.  A quiet life teaching philosophy was his for the asking.  Instead, he went off to be a missionary in the New World in 1749.
His first assignment was to teach in Mexico City, but that was not why he had left the Old World.  At his request he was assigned to the Sierra Gorda Indian missions in Central Mexico as a mission priest, a task which occupied him  for the next nine years.
In 1768 he was appointed the head of 15 Franciscans in Baja California who were taking over Jesuit missions to the Indians there, following the suppression of the Jesuit Order.  It was in Baja California that he met the Governor of that province, Gaspar de Portola.
In Book 3 we saw Augustine's fall away from the Church, in Book 5 we will see the beginning of his return. Book 4, however, is focused primarily on his years as a Manichean.
This is where we get the fairly brief description which is nearly all we have on Augustine's longest romantic relationship:
In those days I lived with a woman, not my lawful wedded wife but a mistress whom I had chosen for no special reason but that my restless passions had alighted on her. But she was the only one and I was faithful to her. Living with her I found out by my own experience the difference between the restraint of the marriage alliance, contracted for the purpose of having children, and a bargain struck for lust, in which the birth of children is begrudged, though, if they come, we cannot help but love them.
We also hear a bit about Augustine's life as a hot shot young rhetorician. In addition to his Manichean beliefs, he falls into consulting astrologers frequently, in part to learn the auspices when he's entering major academic competitions. At one point, a magician of some sort offers to assure that he will win a competition, but although Augustine finds the idea that that stars and planets can influence worldly events appealing (and has no qualms about consulting astrologers and books of astrology) he recoils at the idea of the magician sacrificing animals to dark powers in an attempt to secure a victory for him.
Continue reading →
In the course of my meanderings around the political blogosphere for well over two years, I've sought to offer up a Catholic perspective on the issues of the day. As I look interiorly during this Lenten season, I am seeing myself a bit differently than I expected to. What I expected to see in this opportunity to reassess my spiritual life, was a soul in bit of disrepair, still on the right track, but needing a simple nudge to be able to surge onward with more Christian vigor than before — to be better equipped to win the battle (intellectual battle, that is) in the year ahead. Instead, I see a soul that is careening forward as mightily as before, but that has switched tracks altogether.
We live in troubling times. The threat of economic disaster looms. The culture has become more and more corrupt. Christian persecution is rising on a global scale, ranging from pressures on youth in American classrooms to outright slaughter in the Middle East. These manifestations of the world groaning in labor pains can be intense, particularly for a political blogger whose job it is to read the headlines and the stories about injustice day in and day out. This Lent, I see the toll that it has taken on my own soul. It has become clear to me that I am spending far too much time on making intellectual arguments to win the great debates of our time, but not nearly enough time practicing kindness and sharing the Love of Jesus Christ with others.
As Catholics, we have a great blessing in being given the Truth….and not only the Truth, but the Fullness of the Truth. How often I have forgotten that the Fullness of the Truth includes Love, not merely the ability to Reason rightly in accordance with the precepts of our Faith. It is not enough to merely know the Truth intellectually. We must also Live the Truth so that we may bring others to the Light of His Eternal Love. These intellectual battles will always exist, in every age, but the main battle that we should be concerned with is the one within ourselves and in how we treat each other as fellow human beings.
The Church is called to continue Christ's work on earth, leading those whose hearts are open to her mission into communion with the Triune God. There will never be a shortage of opposition on the part of the world as on the part of the heart of fallen man. ("Cor ad cor loquitur" John Henry Cardinal Newman's Coat of Arms, Newman Friends International)
Just as it is not enough to merely know the Truth intellectually, it is not enough to simply "perform", either:
"Neither theological knowledge nor social action alone is enough go keep us in love with Christ unless both are preceded by a personal encounter with him. I have found that it takes some time to catch fire in prayer. This has been one of the advantages of the Holy Hour. Sitting before the Presence is like a body exposing itself to the sun to absorb its rays. In those moments one does not so much pour out written prayers, but listening takes place. The Holy Hour became a teacher for me. Although, before we love anyone we must have knowledge of that person, nevertheless, after we know, it is love that intensifies knowledge." ("Treasure in Clay", Archbishop Fulton Sheen)
Love teaches….and if we fail to Love, then we fail to know in fullness the Truths we boldly proclaim. Not only that, we set up limitations on our ability to grow even more completely into the Fullness of the Truth.
Faith and reason are like two wings on which the human spirit rises to the contemplation of truth; and God has placed in the human heart a desire to know the truth—in a word, to know himself—so that, by knowing and loving God, men and women may also come to the fullness of truth about themselves. (Fides Et Ratio, Encyclical of Pope John Paul II)
I'm a bit appalled by myself, having taken it upon myself to argue so frequently the Truth that Reason alone is not enough…that Moral Reasoning is the right path….and yet have failed to live this in my interactions with people on a personal level.
To all whom I have offended, I ask forgiveness and a chance to start anew. I have committed myself to a renewed effort to Live what the Church proclaims, and not to merely stand with her to proclaim it. I offer a renewed effort to be Christ to those around me. Before I can change the world, I have to first be willing to change myself.
Please let me know if, and when, I fail.
God bless you.
~~~~~~~~~~~~~
About the Seventh Station: Jesus Falls a Second Time
My Jesus, often have I sinned and often, by sin, beaten Thee to the ground beneath the cross. Help me to use the efficacious means of grace that I may never fall again.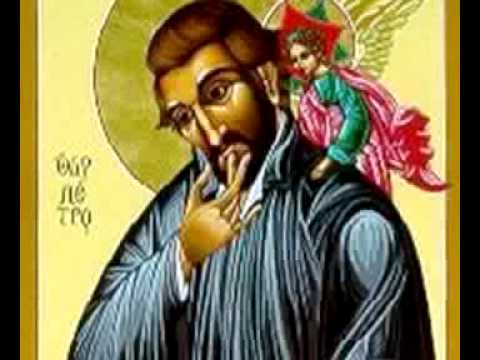 Those churchmen err who imagine that it is by brilliant preaching, rather than by holiness and all-embracing love, they fulfil their office.
                                          Saint Peter Canisius
Each year during Lent, I attempt to do some special Lenten reading.  This year I am reading a scholarly, lively and well written biography of Saint Peter Canisius, one of the first members of the Jesuit order and acclaimed as the Second Apostle of Germany, a tribute to his decades of hard labor in Germany and Austria  in the Sixteenth Century, fighting an uphill battle to reverse the tide of the Reformation.  The book was written by Father James Brodrick, SJ, and published in 1935.  Father Brodrick lived from 1891-1973 and during his lifetime wrote numerous histories, most of them concerning the Jesuits.  His works shine with wit, intelligence and a very deep faith. Continue reading →
Should Catholics support Congressman Ron Paul? Is it reasonable for Catholics to support Congressman Ron Paul? What is said regarding his father is true for Senator Rand Paul as well. They follow the same ideology, they have the same advisors, and they have the same monetary backers. An apple never falls far from the tree.
Anybody who has followed my posts over the last year know that I have struggled to come to terms with Libertarianism and its implication with applying and contrasting it to our Catholic faith. I recognize the Catholic Church does not endorse any specific political or economic system. It stands in judgment of them all.
When I read the below article though it really sent alarm bells going off. Lew Rockwell is referencing Ron Paul's newest book, Liberty Defined: 50 Essential Issues That Affect Our Freedom.
How can a Catholic support this position on abortion? Even if they can legitimately support this position, should they? In all fairness to both Lew and Ron I need to read this and other related portions of this book to see his comments in full context.
Campaign For Liberty – It's Time to Rethink Everything by Lew Rockwell
The book is arranged alphabetically, which makes the subject of abortion the very first entry. Where do you suppose Ron Paul stands on this issue? Let's just say that if you think you have followed the conventional debate, you are in for something completely different.

Ron is a vehement opponent of abortion, and he explains why in ways that will bring readers around to his perspective (which is that of a man who has delivered thousands of babies). Then he moves to the entirely different area of public policy, pointing out that a centralized edict on this subject runs contrary to every moral and practical dictate of human liberty. A centralized pro-life policy is as wrong as a centralized mandatory-legalization policy. He wants a repeal of Roe. He doesn't want state funding. But if a community wants to permit the practice, while he would certainly oppose that at the local level, his view is that the federal government should have nothing to say about it either way.

His position is shocking and out of the mainstream, to be sure, but it is also supremely practical. In innumerable communities around the country today, abortion clinics compete with alternative women's clinics to provide for those in need of pregnancy services. In fact, if you want to look where the pro-life movement has seen gains, it is not in the area of political organization but in providing a market service for those who are seeking an alternative to abortion. This is a case in point of how liberty serves to work out our core disagreements.
I recognize that good Catholics can disagree on the prudential application of moral matters. We can and should debate on how abortion should be limited or prevented, but something seems to be going astray with this line of argument above.
I wonder if someone could make the same argument regarding slavery for example? Sure it's evil but lets have one neighbor do it who supports it and another not do it who rejects it. If it's evil it must be prevented to serve the common good. The entire presupposition from a Libertarian perspective though is that all government is evil. How is this reasonable?
Related Posts:
Somalia, Libertarian Paradise!
The Conservative American Party
Transforming Culture through Politics?
A Union of Conservatives and Libertarians?
Libertarianism vs. Catholicism
Thomas Woods and His Critics, The Austrian vs. Distributist Debate Among Catholics