Monthly Archives:
April 2011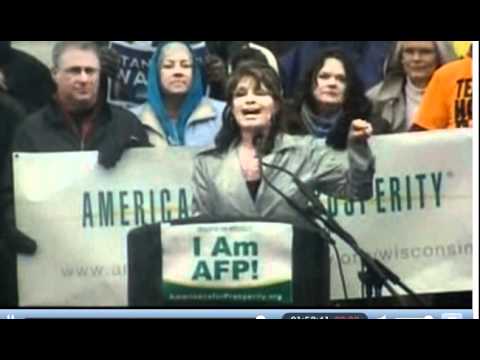 One of the hardest things for any orator to do is to give a successful stump speech before a hostile audience, and that is just what Sarah Palin did on Saturday, April 16, 2011, in Madison, Wisconsin at a tea party rally.  Union rent-a-mobs were out in force, drawn like flies to sugar by the presence of Palin, always a mesmerizing target for the denizens of the Left.  During her speech you can hear constantly in the background their continual attempts to shout her down.  Go here to Ann Althouse's blog to see some of the charming signs carried by the Union mob and her comments on their attempts to drown out Palin.  (The height of courage was shown when the Union thugs attempted to drown out a 14 year old girl who was speaking.)  Palin did not back down an inch, giving a pugnacious, fighting speech, that not only took on Obama and the spend-us-into-bankruptcy-Union leadership, but also the clueless Gop establishment.  It was a bravura performance, and the best stump speech I have seen since Reagan rode off into the sunset.  Here is the text of her speech with my comments:
Hello Madison, Wisconsin! You look good. I feel like I'm at home. This is beautiful. Madison, I am proud to get to be with you today. Madison, these are the frontlines in the battle for the future of our country. This is where the line has been drawn in the sand. And I am proud to stand with you today in solidarity.
Note the use of the term solidarity, and it will not be the only time she uses it.  Palin wasn't born with a silver spoon in her mouth, and her family members belong to unions.
I am here today as a patriot, as a taxpayer, as a former union member, and as the wife of a union member. What I have to say today I say it to our good patriotic brothers and sisters who are in unions. I say this, too, proudly standing here as the daughter of a family full of school teachers. My parents, my grandparents, aunt, cousins, brother, sister – so many of these good folks are living on teachers' pensions, having worked or are still working in education.
Not us versus them, but just us.  Palin is talking to union members over the heads of their union bosses. Continue reading →
(In commemoration of the Civil War beginning 150 years ago on April 12, I am repeating this post from last year on Palm Sunday.)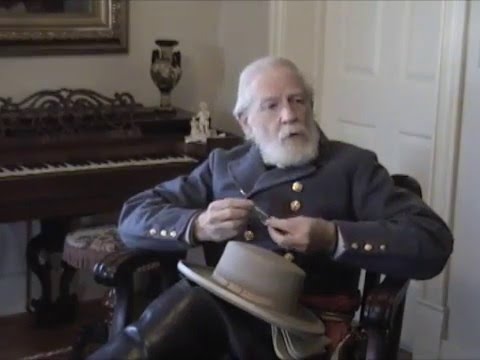 I have always thought it appropriate that the national nightmare we call the Civil War ended during Holy Week 1865.  Two remarkably decent men, Robert E. Lee and Ulysses S. Grant, began the process of healing so desperately needed for America on Palm Sunday, April 9, 1865 at Appomattox.  We take their decency for granted, but it is the exception and not the rule for the aftermath of civil wars in history.  The usual course would have been unremitting vengeance by the victors, and sullen rage by the defeated, perhaps eventually breaking out in guerilla war.  The end of the Civil War could so very easily have been the beginning of a cycle of unending war between north and south.  Instead, both Grant and Lee acted to make certain as far as they could that the fratricidal war that had just concluded would not be repeated.  All Americans owe those two men a large debt for their actions at Appomattox.
Continue reading →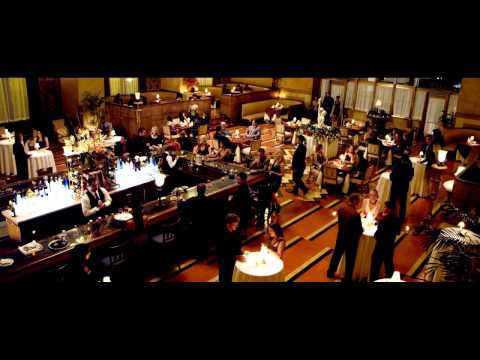 TIME Magazine – Atlas Shrugged, The Movie: Ayn Rand Fans Get Film Of Their Own
As Catholics we should ask ourselves the following questions:
1. Is Objectivism compatible with Catholicism?
2. Is Capitalism a Papal endorsed economic model for mankind?
3. Should we question someone who names their own son "Rand" Paul?
4. Is Donald Trump a real "John Galt"?
(This is my regular post for Palm Sunday which I repost each year.  Have a happy and blessed Palm Sunday and Holy Week.)
"9 Rejoice greatly, O daughter of Sion, shout for joy, O daughter of Jerusalem: BEHOLD THY KING will come to thee, the just and saviour: he is poor, and riding upon an ass, and upon a colt the foal of an ass. 10 And I will destroy the chariot out of Ephraim, and the horse out of Jerusalem, and the bow for war shall be broken: and he shall speak peace to the Gentiles, and his power shall be from sea to sea, and from the rivers even to the end of the earth." Continue reading →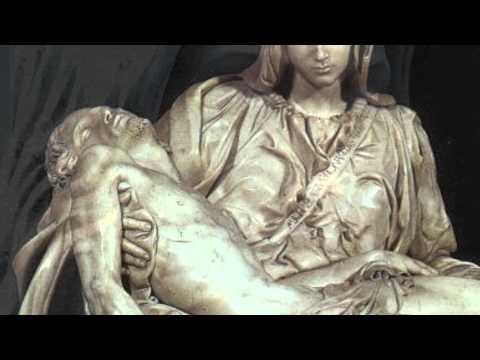 Something for the weekend.  What Wondrous Love is This? and the Pieta.  After Michelangelo completed it and had the Pieta moved to display it, the workmen who did it refused to accept a penny for their hard labor, saying they would get their reward in Heaven.  I pray that they did, and I pray we all meet a similar fate. Continue reading →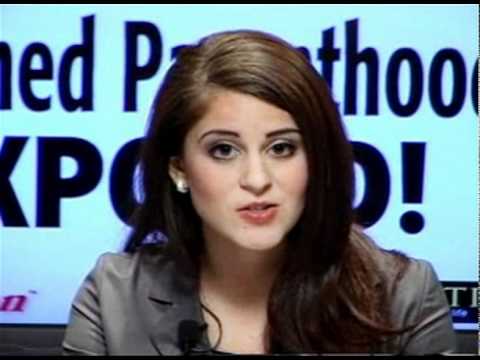 As faithful readers of this blog know, I am an attorney, for my sins no doubt.  It supplies me with bread and butter for my family and myself as well as an opportunity to observe the frailty, follies, crimes and, occasionally, the nobility, of the sons of Adam and the daughters of Eve.  However, that is just my day job.  For over a decade now I have also been chairman of the board of directors of the Caring Pregnancy Center located in Pontiac, Illinois in Livingston County, the county in which I live.  There, dedicated pro-life volunteers, almost all of them evangelical women, labor ceaselessly to help women in crisis  pregnancies.  In the movie the Agony and the Ecstasy Pope Julius II is depicted as saying that when he comes before God he will throw into the balance the ceiling painting of Michelangelo in the Sistine Chapel against the weight of his sins and he hoped it would shorten his time in purgatory.  If such an opportunity exists for me, it will be due to my association with the Caring Pregnancy Center and their truly awe-inspiring and selfless female volunteers.
On April 14th, we held our 25th anniversary banquet which was a grand affair, with our supporters and well-wishers turning out in en masse.  I opened with a few introductory remarks where I talked about the Center and its 25 years of service to the women of Livingston County and their babies.  I also asked why we did this.  First and foremost to protect innocent human life, and, second, because we remember with Thomas Jefferson, "Indeed, I tremble for my country when I reflect that God is just; that his justice cannot sleep forever."  It will come as a vast shock, no doubt, to faithful readers of this blog that I somehow worked into my remarks the surrender of Fort Sumter 150 years before on April 14, 1861 and Mr. Lincoln's remarks in his Second Inaugural Address that the terrible war the nation had been through was God's punishment on both the North and the South for the sin of slavery.  I ended by stating that it was still possible for America to turn around and repent for the great sin of abortion and that the great words of the prophet Isaiah, as always, give us hope:  "Though your sins be as scarlet, they will be made white as snow."
Abby Johnson was our speaker, and she gave the most effective pro-life speech I have ever heard and I have heard many over the decades.
She was funny and moving at the same time.  Her delivery was as natural as if she was talking to a next door neighbor, but every word she said was riveting. Continue reading →
Archbishop Timothy Dolan, a bishop I have admired most of all for the heroic effort he has put into encouraging priestly vocations, has an excellent article on his blog reminding us of a reality we should have learned in the last two millenia:
Popes, cardinals, bishops, priests, deacons, nuns, brothers are human.

That means, we are sinners.
Yes, religious people are people….and people sin.
He goes on.
Our faith is not in popes, cardinals, bishops, priests, or even in monsignors.  Nope:  our faith is only in Jesus.  He and He alone will never let us down; He will never sin; He and He alone will never break a promise; He and He alone deserves our absolute trust and confidence.

That's why it's especially tragic when someone leaves Jesus and His Church because of a sin, scandal, or slight from a priest or bishop.  If your faith depended on us, it was misplaced to begin with.  We priests and bishops might represent Jesus and shepherd His Church, however awkwardly — but we are not Jesus and His Church.
I think I should share a bit about my story as a convert in order to help expand on his points. I never really knew Jesus growing up. My parents were protestant and, being big believers in the protestant doctrine of Sola Scriptura, made sure that I had a Bible in my hands and expected that I would figure it out. I had a problem accepting Jesus in the manner that my parents had, though. I could not get past John 6:
The Jews therefore quarreled among themselves, saying, "How can this Man give us His flesh to eat?" Then Jesus said to them, "Most assuredly, I say to you, unless you eat the flesh of the Son of Man and drink His blood, you have no life in you. Whoever eats My flesh and drinks My blood has eternal life, and I will raise him up at the last day. For My flesh is food indeed, and My blood is drink indeed. He who eats My flesh and drinks My blood abides in Me, and I in him. As the living Father sent Me, and I live because of the Father, so he who feeds on Me will live because of Me. This is the bread which came down from heaven—not as your fathers ate the manna, and are dead. He who eats this bread will live forever."
Mind you, many people will believe as those who quarreled, "How can this Man give us His flesh to eat?" In order to both ask that question and persist in asking it, you have to posses in your mind an unbending idea that it is an impossible thing. That belief that it is impossible is what protestants have not, and possibly cannot, overcome. It is those who continue to believe that it is an impossible thing who continue to reject what Jesus said in reply to their objection.
As a fifteen-year-old daughter of protestants, I understood what He was saying, and I understood many of the supporting parallels throughout Scripture, on some level. I had no problem believing that it "could" be possible. After all, God is the Creator of all flesh. I understood on a very basic level "why" He would ask us to believe this very incredible thing in order to have eternal life. The only thing I did not know was "how" He could do it. I  knew of no church that taught such a thing. For this reason, I could not accept that Jesus was the Son of God…..just yet. I made a promise to God the Father, if you will show me "how" this is possible, I will believe that Jesus is Your Son, join that church, and follow Him always.
It was in 1982 that I made that promise to God. I was very sincere, but I was apparently not ready yet because it was not until Ash Wednesday, 1991, that God finally showed me "how". The first time I ever attended a Catholic Mass (apart from the funeral of one of my parents' friends when I was a small child), I witnessed the Holy Mass and knew "how" Jesus made possible what He commands in John 6. I had found God, at last, after a life of what might be called a sort of agnosticism. My joy was immense, and remains to this day, but especially at Holy Mass.
And nothing the priest says in his homily, and no sin that any priest anywhere commits, can take away from that joy.
It is for this reason that, for the life of me, I cannot even get my mind around why there is a propensity on the part of so many to act as if the whole world is crumbling because priests and bishops are sinners….or who act as if the Church is evil because some priests have sinned. Jesus is in the tabernacle: Body, Blood, Soul and Divinity.
When people protest due to the sins of some priest somewhere in the world, I always think of the words of St. Peter, the first Pope:
From that time many of His disciples went back and walked with Him no more. Then Jesus said to the twelve, "Do you also want to go away?" But Simon Peter answered Him, "Lord, to whom shall we go? You have the words of eternal life.
Jesus is present in the tabernacles of Catholic churches (and only Catholic churches) worldwide. When I hear someone speak of leaving Him, it is what St. Peter must have felt in that moment that I feel. Simply dumb-founded.
Read Archbishop Timothy Dolan's article: A Blessed Holy Week
Predicted Republican defections, though I believe we forgot about RINO wimp Mark Kirk.
Oh, and Mr. Pro-Life Democrat himself Bob Casey Jr. voted as I thought he would, as did the Nelson twins.  Quelle surprise.
In his day Patrick Henry was considered the finest orator in America.  Contemporary accounts often state that the cold words of the text of his speeches can give no true assessment of the impact of the words on his listeners as he spoke them.  I have always regarded his speech of March 23, 1775, prophetic in its prediction of the start of the Revolutionary War, to the Virginia Convention to be his finest, both for its fiery style, and for the timeless truths it conveys:
MR. PRESIDENT: No man thinks more highly than I do of the patriotism, as well as abilities, of the very worthy gentlemen who have just addressed the House. But different men often see the same subject in different lights; and, therefore, I hope it will not be thought disrespectful to those gentlemen if, entertaining as I do, opinions of a character very opposite to theirs, I shall speak forth my sentiments freely, and without reserve. This is no time for ceremony. The question before the House is one of awful moment to this country. For my own part, I consider it as nothing less than a question of freedom or slavery; and in proportion to the magnitude of the subject ought to be the freedom of the debate. It is only in this way that we can hope to arrive at truth, and fulfil the great responsibility which we hold to God and our country. Should I keep back my opinions at such a time, through fear of giving offence, I should consider myself as guilty of treason towards my country, and of an act of disloyalty toward the majesty of heaven, which I revere above all earthly kings. Continue reading →
At my own blog I've already shared my annoyance with the Birthers.  For those of you not up to speed, "birthers" are those that doubt, to one degree or another, that President Obama was actually born in Hawaii, and who suggest, therefore, that he is constitutionally ineligible for the presidency.  To me it's a silly conspiracy theory that doesn't crack even a "1″ on the credibly believable scale (and I am referring to the conspiracy being believable, not Obama's family history).
Then there is what one might term the birther subplot.  There are those who don't really doubt that Obama was born in Hawaii, but who nonetheless insist that he release his long-form birth certificate.  Donald Trump has harped on this issue quite a lot as he embarks on a futile attempt to draw more attention to himself on a bid for the Republican nomination for the presidency.  Long story short, Trump and others sense that Obama is hiding something.  The most common rumor is that the long-form certificate would (for some reason) indicate that he was a Muslim.  Commenter "The Man From K Street" offers a couple of other plausible theories on the blog "Est Quod Est":
First (and to my mind the likeliest) — it will reveal what most people already have figured out: Barack Obama Sr. and Stanley Ann Dunham were never actually married, let alone licitly (even a presumptive wedding would have been invalid as bigamous).

Second — there has been some speculation that BO Sr. might not have been the actual father. One alternative candidate in particular has been discussed in various parts of the net, but even if we saw the long form, this will probably stay graffiti on the bathroom wall of history forever.
Possibly.  And then there's the conspiracy of the non-conspiracy, and Don alluded to it in the comments of my post.  Essentially Obama is dragging this thing out because he knows that the birth certificate contains nothing all that embarrassing, but by playing the story out it allows some of his opponents to look like complete loons.  Frankly, this would be my bet, and that gets to the heart of my annoyance with people like Trump.  Even if there is something on the birth certificate that is potentially slightly embarrassing, why should we care?  Nothing is going to have any bearing on his qualifications to be president.  The only theory that would be even partially troubling if true is that his religion is listed as "Muslim."  Sure, it would create some tension because hard core Islamists view apostasy as punishable by death.  Well, yes, but my guess is those very same people who would seek to kill Obama because of his apostasy want him dead anyway.  And again, that really shouldn't matter in the slightest when evaluating his worthiness to be re-elected.
At the risk of going back on my New Year's resolution not to discuss the 2012 presidential race until Labor Day, I am going to have to side with Mitt Romney on this (something I might not be saying too often after Labor Day):
Mitt Romney forcefully said Tuesday night that he believes President Barack Obama was born in America and that "the citizenship test has been passed."

"I think the citizenship test has been passed. I believe the president was born in the United States. There are real reasons to get this guy out of office," Romney told CNBC's Larry Kudlow the day after he formally announced that he's exploring a run for the White House. "The man needs to be taken out of office but his citizenship isn't the reason why."
As Ed Morrissey adds:
The 2012 election should hinge on real issues and deep questions about Barack Obama's ability to handle the office.  The freak show is a distraction that damages the serious nature of Obama's opposition — and don't think the media isn't eating it up, either.
Indeed.
Update: As if to bolster my point, I would think that Obama being a demagogic manchild incapable of serious governance is enough reason to oppose him that we don't need to manufacture stuff.
*NOTE:  The following is a serious article.  There is no parody, satire, sarcasm or intentional humor of any kind.  There is, however, 12% snark content.  You're welcome, Amawalk John.*
*NOTE#2:  I take that back.  The previous note was sarcasm.  Thank you.*
One way of knowing that a major Christian holy day is soon approaching is by the increased frequency of news reports and History/Discovery channel shows highlighting "incredible!" archaeological finds pertaining to Christianity.  Sure, you can always use a calendar, but just in case yours breaks or gets misplaced, the secular press is right there with reliable quackery to help. They pretend Christianity is non-existent for summer, fall and the second half of winter – but come Advent and Lent, stories that either seek to disprove its claims, or misrepresent them – and sometimes both – are published and broadcast.  It's the modus operandi of the industry known as Catholarchaeology, Inc.
Back in March, it was the discovery of the "Jerusalem codices" – which ironically were discovered five years ago, and are just now being talked about.  And challenged as to their authenticity, as well.  Big surprise.
Now there's this story:  Did Journalist Simcha Jacobovici Find THE Nails to Crucify Jesus?
JERUSALEM — Controversial journalist Simcha Jacobovici says he may have found the nails that were used to crucify Jesus more than 2,000 years ago. Continue reading →
Sit down, folks, because I'm going to share a piece of news that will completely flabbergast you.  Bart Stupak – the ever courageous pro-life Democrat who so valiantly fought against abortion funding in Obamacare until the administration offered him an easily breakable and meaningless compromise – yeah, that dude.  Well now he's a lobbyist for a law firm.  And among the firm's clients . . . Planned Parenthood of Maryland.
I know, I know, this is a blow.  We all admired the brave soul who was a voice crying out in the wilderness, until the wilderness got a little creepy and he decided bigger, better paydays were more his speed.
Have no fear.  I have been assured that none of the money that Planned Parenthood is billed by the firm goes to pay for Bart Stupak's salary.