Monthly Archives:
April 2011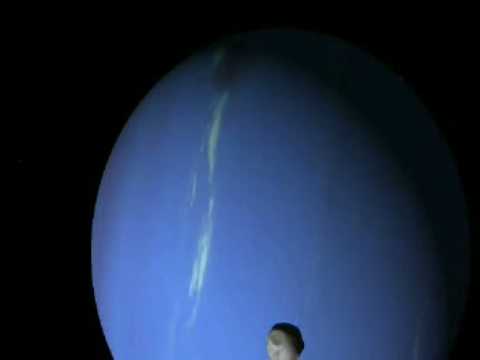 Something for the weekend.  Neptune the Mystic from Gustav Holst's The Planets.  A very mellow piece of music for what I hope will be a mellow weekend. Continue reading →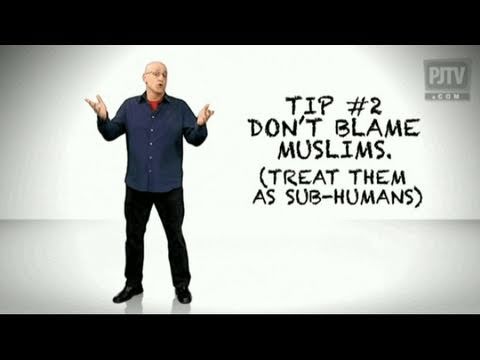 Right you are Klavan on the Culture!  Principles are all well and good, until upholding them places us in physical danger.  Then the only reasonable reaction is to make endless excuses for those who view murder as a means of debate, and to exercise canine like eagerness to capitulate to their demands.  Comdey Central, which finds much humor in spitting upon Christianity, capitulated quite quickly when the sensibilities of muslims was offended, right after they began receiving death threats from some adherents of the religion of peace. Continue reading →
Early tomorrow morning, the world will be watching the royal wedding of Prince William to Miss Catherine Middleton.  While there are bound to be a wide range of critiques that describe a misplaced prioritization of fanfare over marriage, I for one think there is something about the pomp and circumstance that surrounds royal customs from which modern man can take a lesson.  Some time ago, I wrote about how our culture has lost a sense of formality, and along with it an appreciation for ritual and solemnity:
At the heart of liturgy is the concept of ritual.  Instead of fitting the Liturgy into our lives, it is in the liturgy that we are taken up into something much bigger, the cosmic worship of God.  The liturgy is a great drama that is being played out on a cosmic scale, and simply by being there, we are taken up into this drama.  This is exactly why having specific rituals in the liturgy is so important.  When there are "lines" that need recited, "actions" or "stage directions" that need followed, the structure of the liturgy itself teaches that the liturgy is bigger than us; we are taught that it is not something that we can create, but something that must be received.  This is all a very complicated way of saying that the liturgy is an objective reality.

In contrast, when the liturgy becomes the result of the creative efforts of a "liturgy committee," the congregation is given the impression that the main focus of the action is not on God but on the people, that we are the creators, not God.  How the liturgy is presented and the way in which it includes us affects how we come to think of the essence of the liturgy and of ourselves as human agents.  This is the basic principle of sacramentality in its most general form.  The principle states that "we are how we act."  In other words, the way in which we act forms the views we hold and even the type of person we become.  If the Mass is presented as a ritual, people are given the correct impression that it is something bigger than themselves, a sacred action into which they are taken up.  They then come to realize that they are not the center of reality.  If it is presented as self-created, then people come to see themselves as self-creators.
I was struck by the objections people raised to the fact that Miss Middleton will be arriving to the wedding by car instead of by carriage.  Whether it was done on purpose, I cannot say, but it strikes me that Miss Middleton, before the wedding, is not in fact royalty, but rather a commoner.  Particularly noteworthy is the fact that the newly married couple will depart from the church by carriage (the same one used by Princess Diana at her wedding), for at that time Miss Middleton will be Princess Kate.  I would hate to concentrate solely on the carriage example, for it is but one of what will undoubtedly be a series of rituals that make the wedding not just any wedding, but a royal wedding.  And I certainly don't wish to get into the debate over the suitableness of this particular action, but rather to point out the implicit ritual and significance it carries.  It is a nice reminder that actions, in particular rituals, do in fact matter.  And it is ritual that gives an event solemnity.  And solemnity is not necessarily somber, but in fact can be joyful.  In the words of C.S. Lewis:
This quality will be understood by anyone who really understands the Middle English word solempne. This means something different, but not quite different, from modern English solemn. Like solemn it implies the opposite of what is familiar, free and easy, or ordinary. But unlike solemn it does not suggest gloom, oppression or austerity. The ball in the first act of Romeo and Juliet was a 'solemnity.'  The feast at the beginning of Gawain and the Green Knight is very much a solemnity.  A great mass by Mozart or Beethoven is as much a solemnity in its hilarious gloria as in its poignant crucifixes est.  Feasts are, in this sense, more solemn than fasts. Easter is solempne, Good Friday is not. The Solempne is the festal which is also the stately and the ceremonial, the proper occasion for pomp — and the very fact that pompous is now used only in a bad sense measures the degree to which we have lost the old idea of 'solemnity.' To recover it you must think of a court ball, or a coronation, or a victory march, as these things appear to people who enjoy them; in an age when every one puts on his oldest clothes to be happy in, you must re-awake the simpler state of mind in which people put on gold and scarlet to be happy in.   Above all, you must be rid of the hideous idea, fruit of a widespread inferiority complex, that pomp, on the proper occasions, has any connexion with vanity or self-conceit. A celebrant approaching the altar, a princess led out by a king to dance a minuet, a major-domo preceding the boar's head at a Christmas feast — all these wear unusual clothes and move with calculated dignity. This does not mean they are vain, but that they are obedient; they are obeying the hoc age which presides over every solemnity. The modern habit of doing ceremonial things unceremoniously is no proof of humility; rather it proves the offender's inability to forget himself in the rite, and his readiness to spoil for everyone else the proper pleasure of ritual (A Preface to Paradise Lost, emphasis added).
(Cross-posted at Acts of the Apostasy)
(AoftheAP) Fr. P.T. Bailey, frustrated at the steady stream of parishoners leaving his parish for a new evangelical megachurch, recently made a potentially controversial change at his parish, designed to attract new members and convince old members to return.
The change? Using trained chimpanzees as altar servers.
"Ever since Bobo, Gonzo, Chico, Matata and George arrived at Our Lady of Extenuating Circumstances, our attendance has increased by 250%," Fr Bailey said. "Donations have been rising, too. It's been fantastic." Continue reading →
Russ Roberts and friends have come out with another Keynes vs. Hayek rap video:
The production values on this are great, and I like the noir look they've got with, but I have to admit I slightly prefer their original: Continue reading →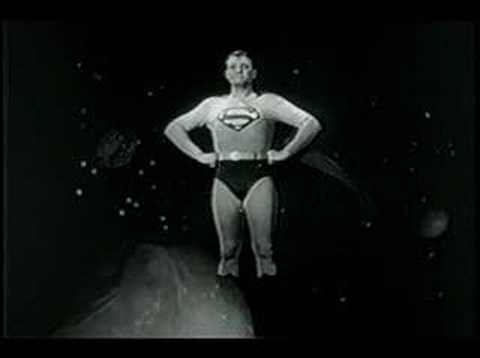 DC, in its never ending battle to get people to pay $3.00 for 20 pages of printed material, has Superman renouncing his citizenship in Action Comics 900.  Superman joins non-violent protesters in Iran and is chided for this by the national security adviser to the US President who fears this has created a major diplomatic incident.  Superman renounces his US citizenship on the spot because he is tired of his actions being construed as part of US foreign policy.  Go here to see the panels of the comic book. Continue reading →
I was four years old when the Civil War centennial began and eight years old when I ended, but even I recall what a big hoopla it all was. In the midst of it all, Thomas Lawrence Connolley, who would become the foremost historian of the Confederate Army of Tennessee, brought out a book in 1963 entitled Will Success Spoil Jeff Davis?, a satirical look at the often over the top aspects of the centennial observations. The book is a howlingly funny look at Civil War mania and still is relevant today. Here is a tiny sample:
The easiest way to publish something on the War is to submit an article to a historical journal. Better still, start your own journal. There are some two thousand in print and, judging by the tone of the articles, many of them are in need of material. Journal writing has its advantages. If he cannot write good prose, the writer can bury himself in footnotes. The footnote is a clever device, designed to confuse the general reader and absolve the author of any lawsuits. For example, consider a typical footnote to the statement "General Crumbley was a bastard." 34
34. Ibid, see also, Cornstalk, Bastards in Gray, loc. sic.* op. sit., loc. site, sob. Many maintain that General Crumbley was not a bastard. See Thirty Years View by Mrs. Crumbley, op. sit., sic. hoc. Major Kumpley maintained that the General may have been a bastard but that he was indeed a "magnificent old bastard at that/* See diary of Isaac Bumpley, Moose University Archives, XXCI, pt, 2, Sept. 21, 1863. In addition to being a bastard, the General was also a Mason. See diary of Cornelius Kraut, 1st Wisconsin Infantry, SWMVHR (XXI, Je. 45).
Updates at the bottom. . .
The Chicago Tribune and WBEZ are reporting that Cardinal George of Chicago has removed from his parish of Saint Sabina and suspended Father Michael Pfleger sacramental priestly faculties ultimately due to his disobedience.
In a public radio show Father Pfleger threatened to leave the Catholic Church if he were to be reassigned to a Catholic High School by Cardinal George, his archdiocesan archbishop.
Cardinal George was disappointed in this particular response, "If that is truly your attitude, you have already left the Catholic Church and are therefore not able to pastor a Catholic parish(.)"
A Catholic priest's inner life is governed by his promises, motivated by faith and love, to live chastely as a celibate man and to obey his bishop. . .Breaking either promise destroys his vocation and wounds the Church. . .With this letter, your ministry as pastor of Saint Sabina Parish and your sacramental faculties as a priest of the Archdiocese are suspended.
An "associate" minister of Saint Sabina's Church, Kimberly Lymore, promised to have an "official" response from the Saint Sabina "leadership" to Cardinal George's actions.
Well I have to say is Father Pfleger had certainly pushed the boundaries of patience on this one.  To say that this was a "shock" or unexpected would be disingenuous of Father Pfleger.
Cardinal George is well within his authority as an apostle of the Church to govern his flock as stated in his role as Archbishop.
Obedience is certainly expected of all archdiocesan priests, but to have Father Pfleger not only disobey the wishes of his archbishop, but publicly threaten to leave the Church if he were to be reassigned to another post went beyond disobedience.
Pray for Father Pfleger, Cardinal George, and the parish of Saint Sabina's.
_._
ThePulp.it has a roundup of the coverage on the suspension of Father Michael Pfleger from the Catholic blogosphere and the secular media here.
_._
Hat tip to Chris Johnson of the Midwest Conservative Journal.
_._
Update I: Here is the letter Cardinal George handed to Father Pfleger personally simultaneously telling him he doesn't want to 'hear it' about his options.  For the letter click here.
Today President Obama released his long form birth certificate.  Go here to view the video.  This should convince all but the deeply conspiratorial among us, although since I include most of the Birther movement in that category, I doubt if the release of the birth certicate will slow them down one iota.  I have long thought that Obama did not release his long form birth certificate because he secretly loved the Birthers, who allowed his allies to tar all Obama critics as being delusional nutcases.  What I find interesting is why did he decide to release his birth certificate now?