Monthly Archives:
March 2011
I've become the sports guy here at TAC, so I figured I should say something about the impending college basketball tournament for the national championship, affectionately known as March Madness. While I enjoy the annual ritual of filling out a bracket and watching as my predictive skills are demonstrably obliterated, I've never fully bought in to the Madness. To me, March Madness is the dumbest way to determine the national champion in college sports.
And yes, I think it's dumber than the BCS. By far. Basketball is not a single-elimination sport. If the teams are evenly matched, or even kinda close, the game comes down to the execution of a single minute. While that's very exciting, it's not a great indicator of overall strength. It's like shootouts in hockey or soccer. They're exciting and fun to watch, but it's not the sport. You can be good at hockey without being good at shootouts. The skills are different. Similarly, the skills needed to win over  season of basketball can't be summarized in a single elimination tournament.
This is why we see all these upsets and Cinderellas. George Mason was never the 4th best team in the country, but they made it to the Final Four b/c on a neutral court, if you play decently you have a chance to win it at the end. It's ridiculous for teams in the Big East to slog through a rough conference schedule only to be plopped on neutral court with a team from Colonial conference in a single elimination. You'll note that the NBA has best out of 7 series for a reason; namely that any team can beat another team on one night, but it's harder to beat them 4 out of 7 times unless you are the truly superior team. So if we're looking to discover the best team in college basketball, the Madness is not the way to do it.
What makes this more frustrating is that there is a more sensible way to conduct the tournament. College baseball uses a regional system. All the conference winners still get to go in a 64 team field. However, the 64 teams are divided into 16 regionals, with the #1 seed in each regional hosting their regional. This rewards teams for success in the regular season (unlike the Madness, where Ohio St. has the toughest regional with no reward). In the regional, there are 4 teams each and they play double elimination. The winner of the regional then faces another regional winner (hosted by one of the two) in a separate double elimination (ie. regional winner 1 must beat regional winner 2 twice, even if regional winner 2 lost once in the regional). They then move on to the College World Series in Omaha, where there are two more regional like rounds, and then the final is another double elimination.
Not only does this best represent baseball by forcing teams to have the depth to withstand double elimination tournaments, it rewards good teams. Moreover, it allows smaller teams to have more games (instead of just getting offered up as a sacrifice to Duke). There's no reason basketball can't do this; in fact, it would expand the games available to sell to TV networks.
So enjoy the madness, but just remember that the madness isn't necessary. There's a way already out there that's a lot more sensible that crowns the best team in the sport, not just a buzzer beater.
Book I of The Confessions seems to me to fall into two parts: Chapters 1-7 grapple with the very concept of an infinite and eternal God, while Chapters 8-20 discuss the human experience of growing up and attaining some degree of youthful self awareness. I'll cover this first half of the book today, and the second half tomorrow, so that each post can be relatively short.
Augustine sets out to tell the story of his own life in relation to and in relationship with God, and he opens the book by addressing God. Right here in Book I, Chapter 1 we run into one of the handful of quotes from Augustine that practically everyone has heard, whether or not they actually know it comes from him:
[T]hou hast made us for thyself and restless is our heart until it comes to rest in thee.
That restlessness will provide much of the matter for Augustine's story, but here he asks the more basic question of why an eternal and perfect God concerns himself with all too mortal and fallen humans:
How shall I call upon my God for aid, when the call I make is for my Lord and my God to come into myself? What place is there in me to which my God can come, what place that can receive the God who made heaven and earth?
This idea of God being in something while also being both infinite and the creator of all things is something which an inquiring mind must necessarily poke at, and Augustine pokes with a sense of imagination which seems, in some ways, oddly modern: Continue reading →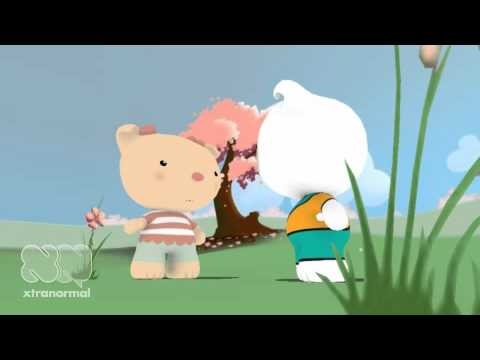 Hattip to Pauli at Est Quod Est.  Ah, but if the government union employee retains his or her job, they do undergo intensive training, as described in the video below: Continue reading →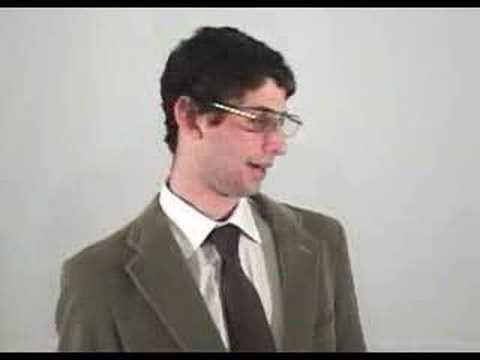 As faithful readers of this blog know, I am a devotee of the true faith.  I am not  referring here to Catholicism, which of course I would refer to as the True Faith.  I am referring to the true computer faith, PCs.  I have been worshiping in the House of Gates since my bride and I purchased our first PC in 1988.  CGA graphics, no hard drive, one floppy disk drive: 1200 bucks, on sale.  You could heat a room with it after it was on for a few hours and it was only a little less loud than a vacumn cleaner.  Love at first sight.  Then of course there was the joy of learning the cryptic MS-DOS and all the arcane symbols to make the computer function, which would have made a medieval alchemist scream in frustration at the complexity.  A true man's operating system, although my bride somehow mastered it first and imparted the secret knowledge of the PC Craft to me.
Over the years at my home and office I have owned so many PCs I long ago lost count, and we have followed them through all of their transmutations:  Windows 1.0, Windows 2.0, Windows 3.0, Windows 3.1, Windows 95, Windows 98, Windows ME, Windows XP, Vista (Don spits) and Windows 7.
I will turn this over now to my bride of 29 years this coming December, who will explain why we have brought a Mac product into this PC home: Continue reading →
In my first post on Blessed Clemens August Graf von Galen, which may be read here, we examined the life of this remarkable German bishop who heroically stood up to the Third Reich.  Today we examine the first of three sermons that he preached in 1941 which made him famous around the globe.  In the summer of 1941 the Third Reich was at its zenith.  Operation Barbarossa had been launched, and the Soviets were reeling, with German armies advancing rapidly against a Red Army which appeared to be on the verge of dissolution.  In North Africa, the Desert Fox was besieging Tobruk and it seemed only a matter of time until Egypt might fall to him.  American still slumbered in an isolationist dream.  World domination by Nazi Germany seemed to be approaching reality.
At this point, when his Nazi foes were their strongest, on July 13, 1941, Bishop von Galen threw down his episcopal gauntlet to the Gestapo, the secret police of the Nazis, who brutally terrorized Germany and occupied Europe:
My dear Catholics of St. Lambert's:
 I have longed to read personally from the pulpit of this church today my pastoral letter on the events of the past week and in particular to express to you, my former parishioners, my deep-felt sympathy. In some part of the city, the devastation and loss have been particularly great. I hope that by the action of the municipal and government authorities responsible, and above all by your brotherly love and the collections taken today for the work of the Caritas Union and the Parish Caritas, some of the hardship and suffering will be relieved. I had in mind also, however, to add a brief word on the meaning of the divine visitation: how God thus seeks us in order to lead us home to Him. God wants to lead Münster home to Him.  How much at home were our forefathers with God and in God's Holy Church! How thoroughly were their lives — their public life, their family life, and even their commercial life — supported by faith in God, directed by the holy fear of God and by the love of God! Has it always been like that in our own day? God wants to lead Münster home to Him!
Von Galen here is speaking about the devastation caused by British bombing raids.  Note his comments about the practical steps necessary to help the victims through special collections, and the overriding necessity of turning to God.
Concerning this I had meant to put some further reflections before you. But this I cannot do today, for I find myself compelled to openly and in public speak of something else — a shattering event which came upon us yesterday, at the end of this week of calamity.
What could be more important than the damage wreaked upon us by the enemy bombers I am certain was the thought that first occurred to many of von Galen's listeners.  Continue reading →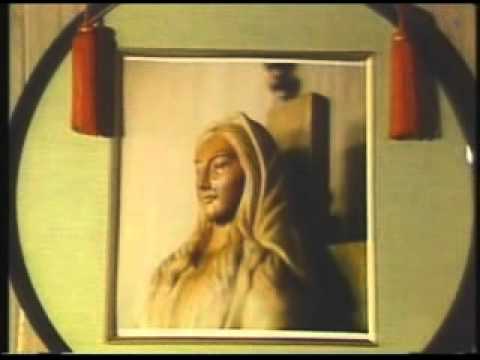 Japan's devastation this week from the earthquake and the resulting tsunami have left thousands dead.  Now, the Japanese are beset with damage to six nuclear reactors.  We must give our brothers and sisters in Japan our prayers and assistance.  It is also a very good time to recall that in the Seventies of the last century Japan was the scene of the best authenticated Marian apparition since Fatima, and which has been deemed worthy of belief by the Vatican.  The message of Our Lady of Akita is a stern one, and a call for repentance and a turning to God.  Here at the beginning of Lent we have  a graphic reminder that in this world, as well as in the next, our only sure reliance is in God. Continue reading →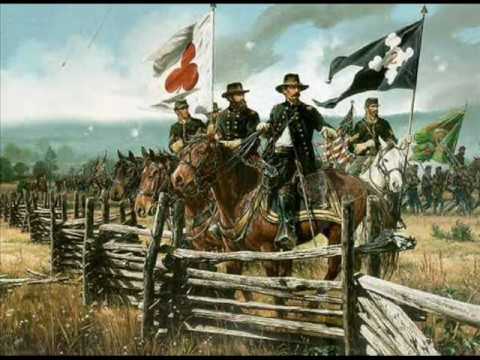 Something for the weekend.  The Fighting 69th sung by the WolfTones.
Formed in 1851, the regiment served during the Civil War as part of the Irish Brigade.  The 69th earned its "fighting" sobriquet, according to legend, when General Robert E. Lee at Fredericksburg, told that the 69th had made a gallant assault against the Confederate lines, and recalling the regiment from the Seven Days battles, stated "Ah yes.  That fighting 69th."  Made up mostly of Irishmen during the Civil War,  the regimental battle cry was Faugh an Beallach,  Clear the Way.    The regimental motto was the traditional, and accurate, observation about the Irish:  "Gentle when stroked;  fierce when provoked".
Continue reading →
This looked like a done deal after the Senate approved it, but the same-sex marriage bill  went down to defeat this afternoon.  I find this to be particularly noteworthy:
Advocates for the bill had hoped Maryland would join five other states and the District in allowing same-sex marriages. The bill had significant momentum coming out of the Senate but ran into resistance in the Democratic-led House from African-American lawmakers from Prince George's County, who cited religious opposition in their districts, and conservative Democrats in Southern Maryland and the Baltimore suburbs.
People assume that because Maryland is a deeply blue state that same-sex marriage would find more support than in other areas of the country, but there is some innate social conservatism here thanks in part to the substantial African-American population.  This was brought home to me just yesterday when I read an op-ed opposing gay marriage in an independent local paper aimed at the African-American community, and not one normally noted as a bastion of conservative thought.  But I think this vote represents one of the potential areas for schism within the Democratic party.  Just a year ago or so Marion Barry expressed his opposition to DC's imposition of same-sex marriage, and now we have lawmakers from a majority-black county blocking same-sex marriage in Maryland.
All in all, a day for rejoicing.  For now.
For several years running, I did a series of Lenten reading posts focused on Dante's Divine Comedy. It's been a couple years, and I never did cover the last couple cantos of the Purgatorio, for which I am sorry. Perhaps some day the time will be right to go back to it. However, this year I had the itch to re-read Augustine's Confessions, which is a conveniently Lent-length work. And so as a form of discipline, and also in hopes it may be interesting or helpful to a few people, I'm going to write my way through Confessions this Lent in a way similar to the Commedia posts of past year.
Before plunging in, a few brief notes on what we're getting into. The Confessions was written by Augustine when he was in his mid-forties, in 397-398 AD, just a few years after he was made bishop of Hippo in North Africa. This was ten years after his adult conversion to Christianity which is the culminating even of Confessions.
Confessions is a very approachable work. It's about 300 pages long in a paperback edition and although it deals with a number of philosophical and theological issues, its basic format is that of a spiritual autobiography written in the first person and addressed to God. It is not only perhaps the first spiritual autobiography, but also the first book-length personal autobiography in Western Literature. Other classical writers had written about themselves to one extent or another (perhaps most famously Julius Caesar in his Gallic Wars and Civil Wars and Xenophon in his March Up Country) but had always done so in the guise of a third person, objective history. Continue reading →
After the 2010 Florida US Senate campaign debacle where John Cornyn and the National Republican Senatorial Committee (NRSC) prematurely backed RINO (and later not even INO) Charlie Crist over (eventual winner) Marco Rubio, the last thing you'd expect the NRSC to do is get involved in another Republican US Senate campaign in the hopes of getting another RINO squish to run.  If you thought so – congratulations!  You are vastly more qualified to run the NRSC than John Cornyn.
Republicans in Washington are trying to recruit Joe Scarborough to run against Sen. Bill Nelson (D-Fla.) next year.

Sen. John Cornyn (Texas), who heads the National Republican Senatorial Committee (NRSC), told The Hill on Thursday that he has talked to Scarborough a couple times about a Senate bid. And he indicated he's still working on persuading the MSNBC host to run for the upper chamber.

"I'd be delighted to talk to him a third time," Cornyn said.
Boy, you can just feel the base being energized with this news. This is the same Joe Scarborough who is employed by MSNBC and spends much of the day bashing other conservatives who don't want to play nice with the Obama administration, and who recently called Scott Walker "un-American" for his attempts to reign in unions.  This is also the same Joe Scarborough who frankly comes across as someone who might need help tying his shoes in the morning – it being a taxing mental exercise and all.
Yeah, that's the guy John Cornyn is desperately trying to woo in Florida.
You know, I can sit here and discuss how completely out of touch with reality John Cornyn is, and how he is single-handedly doing all in his power to keep Republicans in the minority in the US Senate.  But as they say, a picture is worth a thousand words, and this just about sums up my reaction: Continue reading →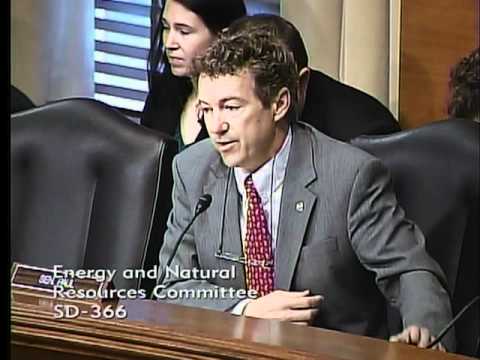 Hattip to Allahpundit at Hot Air.  My unexpected legislative hero, pro-life Senator Rand Paul of Kentucky,  was magnificent  yesterday:
"You're really anti-choice on every other consumer item that you've listed here, including light bulbs, refrigerators, toilets – you name it, you can't go around your house without being told what to buy. You restrict my choices, you don't care about my choices," Paul said to her. "You don't care about the consumer frankly. You raise the cost of all the items with your rules, all your notions that you know what's best for me."
Frankly, my toilets don't work in my house. And I blame you and people like you who want to tell me what I can install in my house, what I can do. You restrict my choices. There is hypocrisy that goes on when people claim to believe in some choices but don't want to let the consumer decide what they can buy and put in their houses. I find it insulting. I find it insulting that a lot of these products that you're going to make us buy and you won't let us buy what we want to buy and you take away our choices." Continue reading →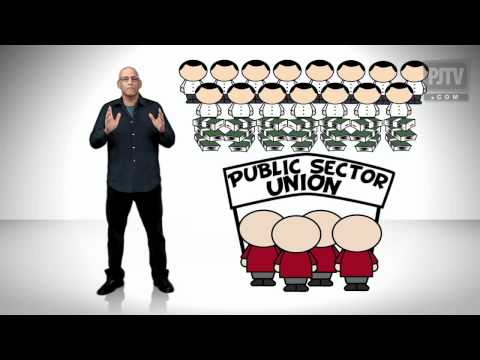 Now, there is a good deal of evidence in favor of the opinion that many of these societies are in the hands of secret leaders, and are managed on principles ill-according with Christianity and the public well-being; and that they do their utmost to get within their grasp the whole field of labor, and force working men either to join them or to starve. Under these circumstances Christian working men must do one of two things: either join associations in which their religion will be exposed to peril, or form associations among themselves and unite their forces so as to shake off courageously the yoke of so unrighteous and intolerable an oppression. No one who does not wish to expose man's chief good to extreme risk will for a moment hesitate to say that the second alternative should by all means be adopted.
Pope Leo XIII, Rerum Novarum
Klavan on the Culture, you are correct!  Public employee unions, by funding Democrats and providing election workers, effectively were able largely to write their own compensation packages, taxpayer be hanged.  It was a decades long merry party at the expense of the public, and many states are on the verge of bankruptcy as a result.  The battle over public employee unions is just the opening round in a huge political fight across the nation as the states, which are unable to simply print money as the federal government does, desperately grapple with looming fiscal insolvency.  Change is coming as change often does:  brought about by onrushing reality. Continue reading →