Monthly Archives:
March 2011
The Neoconservative Persuasion: Selected Essays, 1942-2009
Neoconservatism: An Obituary for an Idea
Neo-Conned!: Just War Principles: A Condemnation of War in Iraq
Neo-Conned! Again: Hypocrisy, Lawlessness, and the Rape of Iraq
***
Interview with C. Bradley Thompson about Leo Strauss and the Neoconservatives
The American Conservative – Everything Old Is Neo Again
***
Lead Essay
Neoconservatism Unmasked by C. Bradley Thompson.
Neoconservative intellectuals often describe themselves as having a particular mode of thinking — maybe even just a "mood." C. Bradley Thompson argues that neoconservatism is much more than that. Its key philosophical inspiration of comes from Irving Kristol, and particularly from Kristol's engagement with the philosopher Leo Strauss. Thompson argues that, under Straussean influence, neoconservatives champion the rule of a philosophically cunning elite over a population that will never be able to understand their intellectual masters. Instead, the populace is steered toward self-sacrifice, war, and nationalism — as well as a set of religious and moral beliefs that the elites in no way share. Such a doctrine, Thompson charges, points disturbingly toward fascism.
Response Essays
Neoconservatism, Leo Strauss, and the Foundations for Liberty by Douglas Rasmussen.
Douglas Rasmussen argues that post-Lockean natural rights theory does not entail nihilism, as Strauss seems to have feared. A further error of Straussean neoconservatism, Rasmussen argues, is that it often conflates society with the state. Although the members of a civil society may rightly desire that society's continuance, it does not follow that the state must coerce people into being good. Statecraft is not soulcraft; governing consists of setting ground rules that leave individuals free to seek the good.
The American Roots of Neoconservatism by Patrick J. Deneen
Patrick Deneen disagrees that neoconservatism is alien to the American political tradition. In particular, founders such as James Madison and Alexander Hamilton envisioned politics as a realm where men of extraordinary wisdom and talent would shape the course of the new nation. The idea that commerce may corrode the morals is certainly present at the founding, as are civic virtue, self-sacrifice, and concern for the public good, the latter to be divined by wise statesmen. The neoconservative claim to Americanism is as strong, if not stronger, than Thompson's preferred libertarian ideology.
Strauss and National Greatness by Damon Linker
Damon Linker argues that, although Thompson's treatment of neoconservatism has considerable value, he errs in his characterization of Leo Strauss and his followers' political theory. Strauss was an Aristotelian, Linker argues, and Aristotelian political thought is comparatively benign. Linker also argues that national greatness conservatism—a staple of today's neoconservatives—is a 1990s addendum to the philosophy with little relation to Strauss, Irving Kristol, or the other early lights of neoconservatism.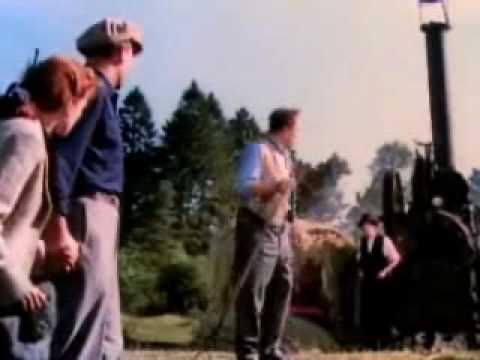 A nice idealized version of Ireland for Saint Patrick's day.  Go here to see the fight scene between John Wayne and Victor McLaglen, who was a boxer along with being an actor, for my money the best fight sequence ever filmed, and certainly the funniest.  Ironically, both Barry Fitzgerald, the matchmaker in the film, and Victor McLaglen, both of whom became screen archetypes as Irish Catholics, were Protestants, with the tough, burly McLaglen being the son of an Anglican bishop.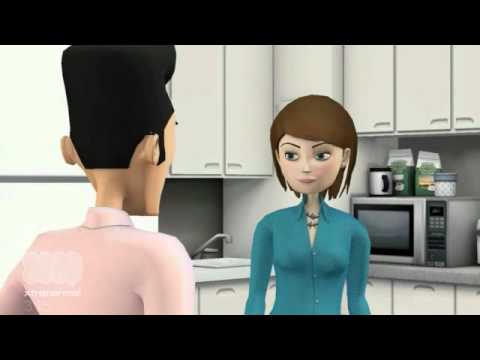 Hattip for co-blogger Chris Blosser for pointing out the above video to me.  Back in 1979 when I graduated with my BA in the teaching of Social Studies from the University of Illinois, one of the factors motivating my decision to immediate run off to law school was my extreme antipathy to the teachers' unions.  From what I had observed as a student training to be a teacher, the unions tended to focus their efforts on protecting the least competent teachers from being fired and political involvement on behalf of the Democrat party and leftist causes in general.
In three decades nothing has changed.  The advocacy of abortion by the largest of the teachers' unions, the National Education Association, is of course the most objectionable aspect of the political involvment of a union which purports to represent those who help shape the minds of students.  In 2008 pro-life teachers wrote to the NEA protesting the NEA support of abortion: Continue reading →
In the vast tragedy of Japan, an example of canine fidelity and devotion.  Both dogs were rescued and are receiving treatment and care.  Go here to The Lookout to read more about the story and to read a translation of the Japanese dialogue in the video. Continue reading →
There has been much discussion regarding the unsustainability of national entitlement programs – specifically, Social Security and Medicare.  These programs are either a) dangerously underfunded; b) out of money; or c) figments of all our imaginations.  We can eliminate (c), unfortunately.  Which leaves us with varying proportions of (a) and (b), depending on the time of day, wind direction and particular news network reporting the issue.
Current political circumstances dictate that these programs remain untouched by the scalpel-wielding budget writers.  Suggesting cuts in disbursements from any of these tax-payer supplied ATM's would be political suicide, and the last thing any elected official is prepared to do, is to take the knife intended for an opponent's back, turn it on themselves and slide it neatly between their third and fourth ribs.  Additionally, newly elected conservatives, who ran on promises of curbing spending and reducing the size of our bloatocracy, are trying to maintain their footing in the quagmire of political compromise, with a nervous eye on their calendars, recognizing that the summer of 2012 will be soon be upon them.  Thus, few, if any, politicians will recommend increasing tax-payer contribution levels to these programs.
Instead, our legislators have done what they do best – they have rolled up their sleeves, sat down to serious business and played "trim the fat off the fat side of the fat" with the budget, which affords them the luxury of appearing engaged without angering any particular large financial donor group.  Since each political party controls one house of Congress, it's not surprising that stalemates and gridlock clog up Capitol Hill.  Normally, I applaud such a condition.  The less legislation that gets enacted, generally speaking, the better off the populace remains.  However, our present circumstances require swift action. There is no time to waste.
Which brings me to my modest proposal.  It will require no reduction in Social Security payments, or Medicare coverage; nor will it demand an increase in taxes of any sort, to anyone.  Furthermore, my proposal will help propel the "green power" agenda forward, for what it's worth, as well as ease the burden on middle class America.  The final result will be a return to solvency of the aforementioned entitlement programs, and place our great nation back on the road to prosperity and security for all its inhabitants. Continue reading →
This is a time with many crisis. A President has to chose where to put his efforts carefully. He could focus on the civil war in Libya. He could look towards Bahrain and the battles there. He could drum up relief for Japan in the wake of the tsunami. He could look to help Japan fix its nuclear reactor and ensure that such danger cannot be repeated here. He could work to reduce gas prices. He could create jobs. He could negotiate to ensure the government doesn't shutdown due to a lack of a budget.
With all of these options, what is our fearless leader doing? He's clowning around with ESPN discussing his "barack-etology" and why he thinks Kansas will win it all.
How insensitive and ridiculous is this? Even if you were in the throes of the Obamessiah movement in 2008, how is this justifiable? Look, I'm a huge sports fan. I understand the need for Obama to not spend every second on the presidency and take some time for sports. I don't even mind that he spends time to fill out a bracket if he did it privately.
But to do this so publicly just sends all the wrong messages, both to those at home and abroad.
The smell of freshly cut grass.  The thermometer registering above 50.  Birds chirping to signal the dawn of each new day.  Yes, if you live in the southern states, some of you might actually be enjoying these signs of Spring.  As for me, it's perpetual rain and moderately cool  temperatures, which means that Spring is just around the corner in DC.  And those are the two best weeks of the year by far.
It also means it's baseball time.  Yes, our long national nightmare – meaning the seven weeks between the Super Bowl and opening day for Major League Baseball – is almost over.  We can stop having to pretend to care about basketball and hockey and get back to some real sports.
So with baseball mercifully just around the corner, it's time to look ahead to the upcoming season.  And I will begin with the best division in baseball, the American League East, or as it is otherwise know, "Four awesome teams and the Baltimore Orioles." Continue reading →
The second half of Book I (Chapters 7 to 20) deal with the earliest years of Augustine's life, starting with his infancy. One of the things I find kind of charming about this section is the approach Augustine brings to examining his earliest years:
I do not remember that early part of my life, O Lord, but I believe what other people have told me about it and from watching other babies I can conclude that I lived as they do. But, true though my conclusions may be, I do not like to think of that period as part of the same life I now lead, because it is dim and forgotten and, in this sense, it is no different from the time I spent in my mother's womb.
This is one of those fascinating things about Augustine. He's never just talking about himself and his memories, even if that is the theme which drives his narrative. He's perhaps more interested in the experience of being human, and of humanity in relation to God, than he is in telling us about his experiences in particular.
Of course, when Augustine thinks about the experience of being human, he immediately starts thinking about original sin, and some find him rather dour because of this. Augustine is one of the few people you'll find talking about infants sinning:
It can hardly be right for a child, even at that age, to cry for everything, including things which would harm him; to work himself into a tantrum against people older than himself and not required to obey him; and to try his best to strike and hurt others who know better than he does, including his own parents, when they do not give in to him and refuse to pander to whims which would only do him harm. This shows that, if babies are innocent, it is not for lack of will to do harm, but for lack of strength.
Read in isolation, this can sound rather cold and severe. Of course babies cry, they have no other way of making their needs known! But Augustine recognizes this, and indeed notes that people never blame or scold babies for being selfish, because of course they can be no other way. Continue reading →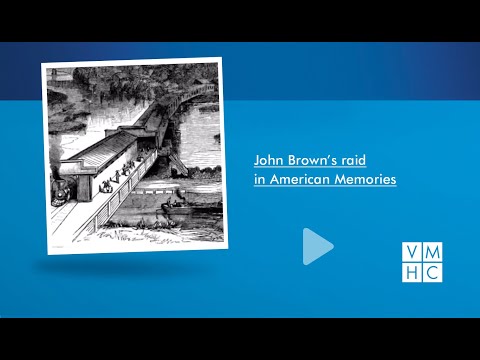 Our history has its share of odd characters, but surely none odder than John Brown.  An Old Testament prophet somehow marooned in Nineteenth Century America, John Brown preached the wrath of God against slave holders and considered himself the bloody sword of the Almighty.  It is tempting to write off John Brown as a murderous fanatic, and he was certainly that, but he was also something more.
The American political process was simply unable to resolve the question of slavery.  Each year the anti-slavery and pro-slavery forces battered at each other with no head way made.  Bleeding Kansas was the result of Stephen A. Douglas' plan to simply let the people of the territory resolve the issue.  Where ballots cannot, or will not, resolve a question of the first magnitude in a democracy, ultimately bullets will.   A man like Brown, totally dedicated to the anti-slavery cause, was only too willing to see violence resolve an issue that the politicians would not.
Brown attacked a great evil, American slavery, but he was also  a murderer, as the five pro-slavery men he had dragged from their houses at night and hacked to death at Pottawotamie in Kansas with home made swords would surely attest.   His raid on Harper's Ferry was a crack-brained expedition that had absolutely no chance of success, and yet his raid helped bring about the huge war that would ultimately end slavery.
 After his mad and futile attempt to start a slave insurrection at Harper's Ferry in 1859, Brown was tried and hung for treason against the state of Virginia.  He considered his trial and treatment quite fair and thanked the Court.  Brown impressed quite a few Southerners with the courage with which he met his death, including Thomas Jackson, the future Stonewall, who observed his execution. 
Brown of course lit the fuse for the Civil War.  He convinced many moderate Southerners that there were forces in the North all too ready to incite, in the name of abolition, a race war in the South.  The guns fired at Harper's Ferry were actually the first shots of the Civil War.
Brown, as he stepped forward to the gallows, had a paper and pen thrust into his hand by a woman.  Assuming for the last time the role of a prophet, Brown wrote out, "I, John Brown, am now quite certain that the crimes of this guilty land will never be purged away but with blood."
Abraham Lincoln commented on Brown at his Cooper's Union  speech on February 27, 1860 and took pains to separate the Republican Party from Brown: Continue reading →
At the risk of being all-books-all-the-time around here, (and really, if one is going to run risks, that's not a bad one to run, is it?) I can't this. I've been working through a lot of analysis at work lately, which involves long periods of sitting at my desk alone wrestling with Excel and Access, and to help stay on task I've been listening to John Cleese reading C. S. Lewis's The Screwtape Letters. It's probably been ten years since I read Screwtape, and I'd forgotten how quotable it is.
These two sections particularly struck me. The first about the tactic of getting the temptee to focus on loving those he doesn't actually know, while disliking those he actually interacts with on a daily basis.
[from Screwtape Letter #6]

As regards his more general attitude to the war, you must not rely too much on those feelings of hatred which the humans are so fond of discussing in Christian or anti-Christian periodicals. In his anguish, the patient can of course be encourage to revenge himself by some vindictive feelings directed towards the German leaders, and that is good so far as it goes, but it is usually a sort of melodramatic or mythical hatred directed against imaginary scapegoats. He's never met in real life. They are lay figures modeled on what he gets from the newspapers. The results of such fanciful hatred are often most disappointing. And of all humans, the English are, in this respect, the most deplorable milksops. They are creatures of that miserable sort who loudly proclaim that torture is too good for their enemies and then give tea and cigarettes to the first wounded German pilot who turns up at the back door. Do what you will, there is going to be some benevolence as well as some malice in your patient's soul. The great thing is to direct the malice to his immediate neighbors whom he meets every day and to thrust his benevolence out to the remove circumference, to people he does not know. The malice thus becomes wholly real, and the benevolence large imaginary.
Continue reading →