Monthly Archives:
February 2011
Stacy McCain writes about an incest case that is all over the conservative political blogosphere: Palin-Hating Columbia Professor, Huffington Post Blogger, Busted for Incest
This quote from an article at Salon on the matter caught my attention.
Most courts are concerned about parents preying on their children, [University of Akron law professor J. Dean Carro] said. "Regardless of the age of the child, there's still a theory that a parent is always a parent, a child is always a child and, as a result, there truly can't be a consensual sexual act."
One might just as well say that a man is always a man and a woman is always a woman….right?
When two adults have an incestuous relationship, "consent" isn't the issue. Natural Law is the issue here.
From the Catholic Encyclopedia entry on Natural Law:
[T]he natural law is the rule of conduct which is prescribed to us by the Creator in the constitution of the nature with which He has endowed us.
In other words, God has put into all human beings a nature that is actually the reason for this quote from Stacy McCain in his article:
All together now: Eeeeewww! Yuck!
Yes, all of us together can say "Eeeeewww! Yuck!" because God has instilled in us a natural revulsion to such things. Deep down, we all know that incest is wrong, even if the two engaged in it are consenting adults. So, you see, 'consent' isn't what makes something 'moral'.
'Natural Law' is the basis for the claim that we have "inherent rights". Any claim of validity for incest (or gay marriage, or other things contradictory to Natural Law) is a claim that Natural Law is invalid, hence it is a claim that the whole idea of "inherent rights" is invalid. (Watch Birth of Freedom for a better understanding of where the idea of "human rights" actually came from.)
Despite the fact that incest and homosexuality naturally cause most of us to say, "Eeeeewww", there are a few holdouts who insist on engaging in behavior that is morally abhorrent. Some people do immoral things 'because' they are immoral. Also, Satan does exist and he does tempt us to do immoral things. He lies and tells us they are 'okay' or even that they are 'good'. It has ever been so.
Though we are all full of holes, God will fill the holes with Himself if we will allow Him to. We are all connected to the past, to the future, to God, and to each other. Natural Law is a part of that connection…but the full truth is far bigger and far more beautiful than anyone (even myself) can imagine. I've decided to learn all I can about it and to grow into a better understanding of these Truths on my journey. I hope everyone will at least take a moment to consider "the big picture"…and not merely what makes us say "Eeeeewww". It's a lot deeper (and more important) than you might think.
Here's an example of what I'm talking about.
First up, Matt Yglesias on How to Run America Like a Business:
If you're trying to look at America from a balance-sheet perspective the problem is very clear. It's not "entitlements" and it's not "Social Security" and it's not "Medicare" and it's not "health care costs" it's the existence of old people. Old people, generally speaking, don't produce anything of economic value. They sit around, retired, consuming goods and services and produce nothing but the occasional turn at babysitting. The optimal economic growth policy isn't to slash Social Security or Medicare benefits, it's to euthanize 70 year-olds and harvest their organs for auction. With that in place, you could cut taxes and massively ramp-up investments in physical infrastructure, early childhood education, and be on easy street.
There's an element of satire involved here, of course. But in my view the growing entitlement crisis is one of the reasons I worry about the eventual acceptance of euthenasia throughout the United States (the other being the temptation the children of baby boomers will have to euthanize their parents as a kind of revenge for killing off their brothers and sisters via abortion). Continue reading →
Something for the weekend.  The theme song from the movie El Cid (1961).   The theme and the etchings at the beginning of the film I find very evocative of Spain and Spanish history. 
I have always loved this film for many reasons:  the acting is of a high level (in spite of, or perhaps because, Sophia Loren and Charlton Heston cordially detested each other);   I find medieval Spain and the Reconquista inherently fascinating;  the film has scenes of compelling beauty, as if painted sequences from a medieval manuscript have been brought to life;  and, of course, it is simply a rattling good retelling of the legend of El Cid.   However, the background story of the film is just as fascinating as the film itself.
Filmed on location in Spain, the film had the enthusiastic support of dictator Francisco Franco, including the use of thousands of Spanish troops in the battle scenes.  Franco fancied himself as a modern El Cid, and the film fit right in with his belief that Spain was a great nation that had saved Christendom from the threat of expansionist Islam in the days of El Cid and Communism and Arnarchism in the time of Franco.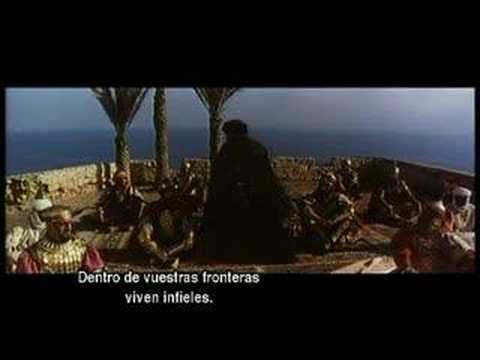 Even the scenes of El Cid fighting with muslims as allies in the film would have been congenial to Franco as he had used North African Morrocan Regulares during the Spanish Civil War.  (Republican propaganda blasted Franco for bringing the Moors back to Spain.)  The film portrayed El Cid as the hero who saved Spain from a foreign menace and unified Spaniards.  That is precisely how Franco viewed himself.
The reality was somewhat different for both men. Continue reading →
In a January 31 press briefing, White House press secretary Robert Gibbs offered the first acknowledgement from the Obama Administration that the White House wants the Muslim Brotherhood, which spawned both Hamas and Al Qaeda, to have a place at the table as Egypt seeks to form a new government. Meanwhile, there has been continued silence on whether or not the Christians in Egypt should have any voice. Never before has this silence been so deafening as now.
As the Egyptian military launches RPGs against Christian monasteries, there remains no word from President Obama on the basic human rights of Christians. So, too, there remains no reporting in the Western "mainstream media" about these attacks even as Christians have marched to Tahrir Square to request religious freedom. Further, this morning comes news that Al-Qaeda leader Ayman Muhammad Rabaie al-Zawahiri has called for violence against Christians in Egypt. Why does the Obama Administration acknowledge the voice of the Muslim Brotherhood in Egypt but ignore the voices of Christians, in the midst of this brutal assault? Is it due to incompentence? Or is the Obama Administration more sympathetic to Islamists than to Christians? It's a question that deserves to be answered clearly.
Nina Shea reports this morning about a letter from an Egyptian friend stating that Al-Qaeda leaderAyman Muhammad Rabaie al-Zawahiri has decided to take a strong leadership role, if you will, regarding Christians in Egyptian society.
Al-Qa'ida's number two leader . . . Egyptian born Ayman al-Zawahiri has issued (actually yet to be released!!!!) a three-part message commenting on events in Egypt. In his second part of the message series, Zawahiri spends considerable time inciting violence against Coptic Christians and the Coptic Church. Zawahiri stated that Copts were one of the main problems leading to the situation facing Egypt today.
The Washington Post reports that the Egyptian military cabinet, which many who are concerned about radical Islam had hoped would maintain power when Mubarak stepped down, has "reshuffled" its membership. While two of these new members are Coptic Christians, the situation remains fluid as "tens of thousands" of protesters in Tahrir Square are demanding continued "reform" of the  military cabinet. Clearly, it is no longer reasonable to give any kind of blanket approval to Egypt's military cabinet as it is unknown what loyalties will be in the hearts of those who ultimately populate it. Meanwhile, as noted, troops on the ground are wreaking havoc on the Christian community in Egypt. The future of Christians in Egypt appears painfully hopeless in the face of these changes.
It is important to consider that al-Zawahiri is an Egyptian who was trained from his youth in the Muslim Brotherhood. He is the grandson of Rabi'a al-Zawahri, the former grand imam at Cairo's Al-Azhar University which has been described as the "world's leading center of Sunni Islamic thought". Just prior to the Egyptian uprising, the top scholars at Al-Azhar University broke off dialogue with the Vatican in protest of Pope Benedict XVI's protest of the massacre at Our Lady of Deliverance Church in Alexandria.
In specifically supporting a Muslim Brotherhood presence in Egypt's government, President Obama has effectively aligned himself with Ayman al-Zawahiri and Al-Qaeda against the Christians of Egypt who are today under continued attack even in the Coptic monasteries. Considering, too, the presence of Muslim Brotherhood front groups right here in America, whose representatives can be found rubbing elbows with the President, making a joint statement for "tolerance" with some of our American Catholic bishops, and continually defended by the President's leftist political base, how can we not be alarmed?
On January 7, 2010, President Obama said, "We are at war; we are at war with al Qaeda." Americans certainly understand that we are at war with al Qaeda, but with his offering of support for the Muslim Brotherhood, an ally of Ayman Muhammad Rabaie al-Zawahiri who calls for the murder of Christians, we must ask, does President Obama prefer Al Qaeda to the Christians of Egypt?
We deserve a clear answer to that question.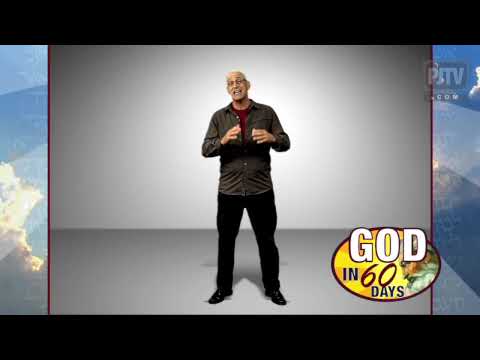 I agree with you Klavan on the Culture, prayer over time tends to build belief.  I have had several people tell me that the force of habit of prayer has gotten them through rough spots in their religious life.  One fellow I know promised his mom that every night he would say a Hail Mary before he went to sleep.  He spent several years as a stone cold atheist, but every night he would heed his promise to his mom and say the Hail Mary, even though he thought it ridiculous.  Faith returned ultimately,  and he thinks he might have been lost forever without that nightly prayer for the intercession of the Blessed Mother. 
CS Lewis understood this well, judging from this passage of The Screwtape Letters: Continue reading →
There's been some dispute in Catholic circles of late whether the Wisconsin bishops have come out on the side of the public sector unions in the current union dispute in Wisconsin. Bishop Morlino of the Diocese of Madison has effectively answered that question himself in a column today entitled "Clarifying the Fairness Issue":
Believe it or not, I frequently try to avoid weighing in-on certain situations. However, the recent happenings in our state capital with regard to legislation about labor union practices beg for a comment. In this column, I simply want to point out how a well-informed conscience might work through the dilemma which the situation poses.

Should one support or oppose the legislation which regulates union procedures? The Wisconsin Catholic Conference (WCC) has chosen a neutral stance because the present dilemma comes down to either a choice for the common good, of sacrifice on the part of all, at times that pose immense economic threats, both present and future on the one hand, and on the other hand, a choice for the rights of workers to a just compensation for services rendered, and to the upholding of contracts legally made. As Catholics, we see both of these horns of the dilemma as good, and yet the current situation calls many of us to choose between these two goods. Thus the WCC has taken a neutral stance, and this is the point of Archbishop Listecki's recent statement, which I have echoed. Continue reading →
At the risk of losing some of my libertarian street cred, I have to say that I feel a lot of sympathy for the public employee members in Wisconsin. Even if you think that their salaries and benefits are excessive, those benefits and wages were contractually agreed to by their employers, and I'm sure that in many cases people have planned their retirements on the assumption that these contracts would be honored.
On the other hand, if having public employee unions leads to workers receiving promises of future pensions and benefits that can't or won't be met, then that could be a reason to reconsider whether public employee unions are such a great idea going forward. The Church recognizes the right of workers to unionize, but this right is fundamentally based not on any the supposedly good consequences that unions have for workers, but rather as an application of the right of private association. As John Paul II noted in Centesimus Annus, ("the Church's defence and approval of the establishment of what are commonly called trade unions [is] certainly not because of ideological prejudices or in order to surrender to a class mentality, but because the right of association is a natural right of the human being, which therefore precedes his or her incorporation into political society."
I'm willing to accept correction on this, but it seems to me that if the right to unionization is based in the right to association, then it would seem that the union relationship ought to be voluntary for all the parties involved. Forcing workers to join a union or forcing an employer to deal with a union on certain terms strikes me as being contrary to people's association rights, not a fulfillment of them. In the case of public employee unions, the government is the employer, and so should have a wide latitude to decide to what extent it is willing to bargain with unions and to what extent it isn't.
The news is currently filled with reports of Democrat state senators from Wisconsin on the lam in my home state of Illinois in an attempt to prevent a quorum in the Wisconsin state senate and stall action on Governor Scott Walker's public employees union bill.  Fleeing from a legislative chamber to prevent a quorum from being formed and stall legislation is a tactic probably as old as legislative chambers.  In 1841 Illinois Representative Abraham Lincoln was involved in such an attempt.
Continue reading →