Monthly Archives:
January 2011
Cars that get over 40 miles per gallon in fuel efficiency are, reportedly, becoming all the rage, with more models from American and foreign car makers being introduced at the latest Detroit Auto Show.
So I got curious, having just started a 18-mile-each-way commute, what exactly are the savings one can achieve by buying a more fuel efficient car? I assumed a situation faily like mine: My car is paid for and costs me only minimal maintenance to keep up (a 14-year-old Toyota Camry) and a 20 mile each way commute.
Say you're considering buying a new car which gets 40mpg for $20,000. That seems moderately standard for these cars. Assume a 40 mile daily round trip commute, and an additional 40 miles of weekend or additional driving. Assuming a current care actual efficiency of 20mpg. Assume the price of gas goes up to $4/gal. How long would it take for you to make up the cost of that new car in fuel savings?
Continue reading →
So what right-wing columnist said this:
All this fuss about civility . . . is an attempt to bully critics into unilaterally disarming – into being demure and respectful to the president.
Actually, it was Paul Krugman, quoted in a Stephen Miller article titled "Anger Mismanagement," published in the Wall Street Journal on March 19, 2004.
Hey, at least this can be one time where I totally agree with Paul Krugman.  Oddly enough, apparently I am in fuller accord with Paul Krugman than . . . Paul Krugman.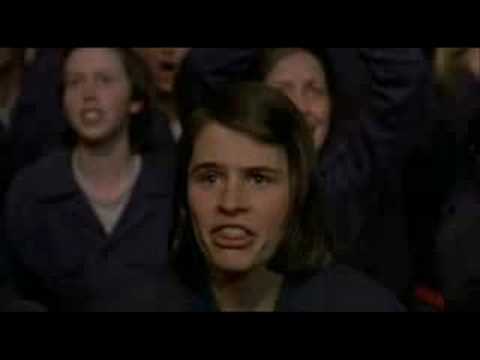 Orwell's two minute hate from 1984 is brought to film in the above video.  Below is a video montage of tweets calling for the death of Sarah Palin which went out after the Giffords shootings.  (Strong content advisory:  many of the tweets are very vulgar and obscene and all of them are examples of congealed hate.) Continue reading →
Now that tempers are cooling a bit, and the slanderous narrative promulgated by far-left media sources in the wake of the Giffords shooting has largely been rejected by the American public, perhaps we should reflect upon the role of violence in our history, culture, and political disputes.
Among the many perfectly reasonable points made by Sarah Palin when she addressed the blood libel manufactured against her by the media was that there is no time in history we can compare the present one to in the vain hope of finding  a more peaceful, less violent political tone. Andrew Jackson fought in 13 duels and even killed a man in one of them. He was far from the only US politician to engage in them.
I did not watch President Obama's speech last night, nor any of the memorial service turned pep rally, but I have read the transcript.  After reading through it I have to concur with the majority sentiment that this was a very good if not excellent speech. In fact this is perhaps the best one the President has given, granted that is a pretty low bar.  President Obama's speeches can most charitably be described as vague, but this one contained a very clear message and was very appropriate for the occasion.  I was struck in particular by this passage:
You see, when a tragedy like this strikes, it is part of our nature to demand explanations, to try to impose some order on the chaos, and make sense out of that which seems senseless.  Already we've seen a national conversation commence, not only about the motivations behind these killings, but about everything from the merits of gun safety laws to the adequacy of our mental health systems. And much of this process, of debating what might be done to prevent such tragedies in the future, is an essential ingredient in our exercise of self-government.

But at a time when our discourse has become so sharply polarized – at a time when we are far too eager to lay the blame for all that ails the world at the feet of those who happen to think differently than we do – it's important for us to pause for a moment and make sure that we're talking with each other in a way that heals, not a way that wounds.

Scripture tells us that there is evil in the world, and that terrible things happen for reasons that defy human understanding. In the words of Job, 'when I looked for light, then came darkness.' Bad things happen, and we have to guard against simple explanations in the aftermath.

For the truth is that none of us can know exactly what triggered this vicious attack. None of us can know with any certainty what might have stopped these shots from being fired, or what thoughts lurked in the inner recesses of a violent man's mind.
Naturally there's been some blowback by some conservatives horrified at the notion that anything President Obama has done or said could ever garner praise by fellow conservatives.  For example, just read the comments to any number of blog postings on the Corner last night.  Almost all of the NRO contributors praised the speech, drawing the ire of a large band of followers (though not all, certainly).  I'm not really sure what more the President could have said.  If there's any criticism due this speech it is that it does seem a bit over-long.  It's almost like one of those homilies where it feels like the Priest is vamping in order to hit some pre-conceived notion of how long the talk should be.  But it is foolish to have  expected the President to have delivered a full-blown attack on leftists who engaged in any "blood libel."  The tenor of his remarks were certainly appropriate for the occasion.
I don't think that President Obama's political career is suddenly going to be rejuvenated because some right-wing pundits like one speech that he gave.  If this wasn't your cup of tea, fine.  I've found myself disliking many an Obama oration that others have drooled over, so opinions may vary.  But to me this was a speech well worth the praise it has received.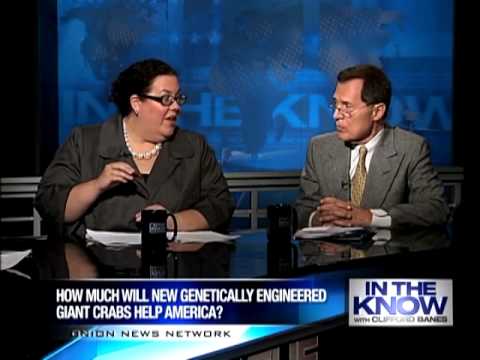 From the only reliable source of news on the net, the Onion.  Personally, I am waiting for trained flying monkey servants to do the jobs homo sapiens do not want to do.  It is only a rumor that Governor Quinn of Illinois is attempting to land a contract for the construction of a Giant Crab hatchery on the lake shore of Chicago.
A few months ago I wrote this reflection on the idea that bad leadership can be seen as a punishment or consequence of sin, and how the ethical and fiscal train wreck that is Illinois state government might serve as an example of this concept.
Now we are seeing further evidence of this concept. In the waning hours of their own lame-duck session, the Illinois General Assembly early this morning passed one of the most drastic tax hikes in state history.
The measure raises the individual income tax rate from 3 to 5 percent (thereby increasing each individual's total tax liability by 66 percent) and the corporate tax rate from 4.8 to 7 percent. Gov. Pat Quinn has promised to sign the tax hike into law as soon as possible.
The corporate income tax, combined with an existing 2.5 percent tax that replaced an old personal property tax, means corporations in Illinois will be taxed at a total basic rate (not accounting for any exemptions or deductions) of 9.5 percent, the fourth highest rate in the nation. Although the tax hikes are supposed to be in effect only for the next four years, most residents expect all or part of the increases to end up being permanent.
The reason for this action is the state's cataclysmic $15 billion-and-mounting budget shortfall. The growing deficit threatened to lower Illinois' bond rating to junk status, possibly within days. In response, lame duck legislators in the last 12 hours of their term voted to approve the tax hike. A loose spending cap was approved along with the tax hike, but no specific or significant budget cuts accompanied this legislation.
Needless to say, the impending tax hike has many residents angry and feeling betrayed yet again by their elected officials.  Gov. Quinn, elected to a full term by a very narrow margin, had said prior to the election that he would not approve of raising the income tax for individuals beyond 4 percent. However,  this measure goes a full percentage point higher. Many predict a significant loss of jobs and residents as a result.
But what does this have to do with the "wages of sin" spoken of by St. Paul?
Let's make this short.
Sarah Palin uses the phrase "blood libel" in her response to the round-the-clock assertions that she was directly responsible for the shooting of Gabrielle Giffords.
Everyone accuses Sarah Palin of insensitivity and even in some extreme cases, anti-Semitism.
Every leftist or left-leaning publication declares – once again – that Sarah Palin's presidential chances are ruined.
Are you bored yet?
Sarah Palin WAS the target of some kind of "blood libel", for two reasons.
First, what else do you call it when one of the first articles to come out in a major publication is titled "Rep. Gabrielle Giffords' blood is on Sarah Palin's hands after putting cross hair over district?" That was Michael Daly of the NY Daily News. And our old friends Krugman and Olbermann, not to mention dozens of other left-wing commentators, kept the libel going over the next few days.
No one thought that using the word "blood" while actually engaging in libel would be combined as "blood libel" because no one was thinking at all when they made these morally repugnant and shameless accusations. As everyone on the left is forced in the most begrudging manner to admit, Palin was probably only borrowing the phrase from earlier conservative commentators such as Glenn Reynolds.
Secondly, scores of leftists have expressed their desire to murder Sarah Palin in the most vicious ways, to spill her blood. This video contains graphic and vulgar language – it is a reel of tweets that display of the sort demonic rage and hate that Palin inspires in many leftists, who sound as if they really might not mind using her blood to bake a cake.
I think Palin's response was about as rational as one can be under this sort of constant attack. The level of psychopathic dishonesty it takes to a) first make the shooting entirely about Palin and then b) criticize Palin for making her response mostly "about her" is unfathomable. It takes reserves of bad-will and malice that I am glad I wouldn't know how to muster if I wanted to.
Whether or not I would support her as a presidential candidate, I have to say, on this matter, I am firmly with Sarah Palin. Sometimes you can just judge a person's worth by the nature of those who hate her the most.
One of the priorities of the new Republican majority in the House is to repeal ObamaCare — though this would in effect be a purely sympolic move since a repeal would have no chance of passing the Senate, much less surviving an Obama veto. Nonetheless, pundits are having their say over the matter, and one of the odder arguments being advanced is that repealing ObamaCare would result in increasing the budget deficit. This has allowed Democrats to accuse Republicans of not only wanting sick people to go without treatment, but of wanting to spend more money than it would cost to insure them. How exactly does this math work?
As Ruth Marcus points out in the Washington Post, there's a lot of funny math going into the CBO projection that repealing ObamaCare would increase the deficit.
The Congressional Budget Office projects that the health care law, if implemented as promised, would save $230 billion over the next decade. There are two important words in that sentence: projects and if.
Continue reading →
Sarah Palin has released a statement on the Giffords shootings.  The above video accompanied the statement.  Here is the text of the statement: Continue reading →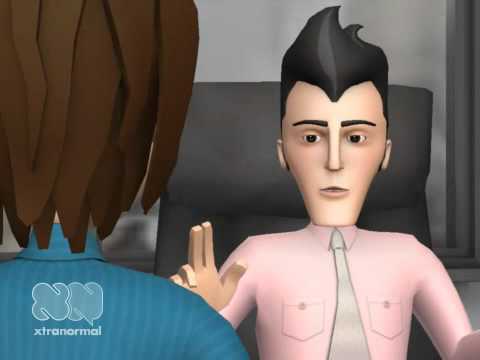 Well, even the New York Times is reporting what a dismal choice law school tends to be for so many would be attorneys these days.  Read all about it here.
My favorite passage in this story is this quote from a jobless law school grad who owes 250k :
"It's a prestige thing," he says. "I'm an attorney. All of my friends see me as a person they look up to. They understand I'm in a lot of debt, but I've done something they feel they could never do and the respect and admiration is important."
I had a root canal done yesterday and I really appreciated the roar of laughter that paragraph elicited from me.
I have written several posts in the hopes of giving people thinking of law school some idea of the debt ice berg they are probably sailing towards.   This is the start of a series to give some idea of what the practice of law tends to be in reality, rather than in theory as set forth in law schools.  Continue reading →
Midway through college, I found myself (in part, I am sure, through my own fault) sucked into one of those interpersonal dramas of the sort that can only take place in an environment where lots of young adults with much time and little sense are living with each other in a small residential college 24/7. I had a falling out with my roommate, and since the room had become a rather difficult place to live, I arranged with the residence director to move into another room in the dorm. This was almost but not quite the end of it. For a few weeks longer there were random knocks on my door, anything I put on my bulletin board was slashed to ribbons, milkshakes had a way of happening to get spilled on my car, etc. And then all was forgotten.
But during that brief period during which the strife could not be let go, I developed a reflexive reaction to everything about the former roommate. Seeing a car on the highway the same color and model as his would make me angry. Just hearing the roommate's name would cause a tightening feeling in my stomach. Even if one would be glad to be done with it all, being hated by someone else is something which cannot help but cause significant changes in you. Hatred is never a one-way relationship.
I think of this at the moment because our country looks increasingly like two camps that would really like to be warring, except for the fact that actual civil wars cut into work hours more than blogging does. When Representative Gabrielle Giffords was critically injured, and six bystanders were killed, by a gunman who was seriously disturbed, to say the least, it could have been a moment for the country to pull together in a sense of common sympathy for the dead and injured and outrage that violence had been brought into our civic life, where it has no place.
House Speaker John Boehner stepped forward and delivered standard unifying rhetoric for such occasions, "An attack on one who serves is an attack on all who serve. Acts and threats of violence against public officials have no place in our society… This is a sad day for our country."
Continue reading →