Monthly Archives:
January 2011
I make a point of always trying to listed on the EconTalk podcast each week — a venue in which George Mason University economics professor Russ Roberts conducts a roughly hour-long interview with an author or academic about some topic related to economics. A couple weeks ago, the guest was Robin Hanson, also an economics professor at GMU, who was talking about the "technological singularity" which could result from perfecting the technique of "porting" copies of humans into computers. Usually the topic is much more down-to-earth, but these kinds of speculations can be interesting to play with, and there were a couple of things which really struck me listening to the interview with Hanson, which ran to some 90 minutes.
Hanson's basic contention is that the next big technological leap that will change the face of the world economy will be the ability to create a working copy of a human by "porting" that person's brain into a computer. He argues that this could come much sooner than the ability to create an "artificial intelligence" from scratch, because it doesn't require knowing how intelligence works — you simply create an emulation program on a really powerful computer, and then do a scan of the brain which picks up the current state of every part of it and how those parts interact. (There's a wikipedia article on the concept, called "whole brain emulation" here.) Hanson thinks this would create an effectively unlimited supply of what are, functionally, human beings, though they may look like computer programs or robots, and that this would fundamentally change the economy by creating an effectively infinite supply of labor.
Let's leave all that aside for a moment, because what fascinates me here is something which Roberts, a practicing Jew, homed in on right away: Why should we believe that the sum and total of what you can physically scan in the brain is all there is to know about a person? Why shouldn't we think that there's something else to the "mind" than just the parts of the brain and their current state? Couldn't there be some kind of will which is not materially detectable and is what is causing the brain to act the way it is?
Continue reading →
Hattip to Christopher Johnson at Midwest Conservative Journal.  Seymour Hersch, part time left wing loon and full time writer at the New Yorker, critiques US policy in the Middle East and blames us papists:
In a speech billed as a discussion of the Bush and Obama eras, New Yorker journalist Seymour Hersh delivered a rambling, conspiracy-laden diatribe here Monday expressing his disappointment with President Barack Obama and his dissatisfaction with the direction of U.S. foreign policy.
"Just when we needed an angry black man," he began, his arm perched jauntily on the podium, "we didn't get one."
It quickly went downhill from there.
Hersh, whose exposés of gross abuses by members of the U.S. military in Vietnam and Iraq have earned him worldwide fame and high journalistic honors, said he was writing a book on what he called the "Cheney-Bush years" and saw little difference between that period and the Obama administration.
He said that he was keeping a "checklist" of aggressive U.S. policies that remained in place, including torture and "rendition" of terrorist suspects to allied countries, which he alleged was ongoing.
He also charged that U.S. foreign policy had been hijacked by a cabal of neoconservative "crusaders" in the former vice president's office and now in the special operations community.
"What I'm really talking about is how eight or nine neoconservative, radicals if you will, overthrew the American government. Took it over," he said of his forthcoming book. "It's not only that the neocons took it over but how easily they did it — how Congress disappeared, how the press became part of it, how the public acquiesced."
Hersh then brought up the widespread looting that took place in Baghdad after the fall of Saddam Hussein in 2003. "In the Cheney shop, the attitude was, 'What's this? What are they all worried about, the politicians and the press, they're all worried about some looting? … Don't they get it? We're gonna change mosques into cathedrals. And when we get all the oil, nobody's gonna give a damn.'"
"That's the attitude," he continued. "We're gonna change mosques into cathedrals. That's an attitude that pervades, I'm here to say, a large percentage of the Joint Special Operations Command."
He then alleged that Gen. Stanley McChrystal, who headed JSOC before briefly becoming the top U.S. commander in Afghanistan, and his successor, Vice Adm. William McRaven, as well as many within JSOC, "are all members of, or at least supporters of, Knights of Malta."
Hersh may have been referring to the Sovereign Order of Malta, a Roman Catholic organization commited to "defence of the Faith and assistance to the poor and the suffering," according to its website.
"Many of them are members of Opus Dei," Hersh continued. "They do see what they're doing — and this is not an atypical attitude among some military — it's a crusade, literally. They see themselves as the protectors of the Christians. They're protecting them from the Muslims [as in] the 13th century. And this is their function."
"They have little insignias, these coins they pass among each other, which are crusader coins," he continued. "They have insignia that reflect the whole notion that this is a culture war. … Right now, there's a tremendous, tremendous amount of anti-Muslim feeling in the military community."" Continue reading →
Last week RFK, Jr, attempted to tie in the slaying of John F. Kennedy in Dallas in 1963 with the Giffords shooting:
"Jack had received myriad warnings against visiting the right-wing Texas city. Indeed, there had been a sense of foreboding even within our family as he and Aunt Jackie prepared for the trip. Jack made an unscheduled trip to Cape Cod to say goodbye to my ailing grandfather. The night before the trip, Mummy found Jack distant and brooding at a dinner for the Supreme Court Justices. He was very fond of Mummy, but for the first time ever, he looked right through her.
Jack's death forced a national bout of self-examination. In 1964, Americans repudiated the forces of right-wing hatred and violence with an historic landslide in the presidential election between LBJ and Goldwater. For a while, the advocates of right-wing extremism receded from the public forum. Now they have returned with a vengeance — to the broadcast media and to prominent positions in the political landscape."
RFK, Jr missed a little point in his tirade of course.  Right wing opposition to JFK, in Dallas or elsewhere, had nothing to do with the fact that JFK was murdered by Lee Harvey Oswald, a Communist, a former Marine who attempted to defect to the Soviet Union.  This omission is noted by Violet Socks in a brilliant post that may be read here at her blog Reclusive Leftist.  Here is a portion of what she writes:
But the essay is missing a sentence. I was so sure the sentence had to be there that I read the entire piece three times, and then started doing page searches to find the missing words. Surely the sentence was there and I was just somehow not seeing it. It's the sentence that goes something like, "Ironically, despite the atmosphere in Dallas, it turned out that Uncle Jack's assassin was a misguided pro-Castro Marxist." Because that, of course, is what actually happened. That was the great irony of the JFK assassination. Dallas was infested with wingnuts (though they weren't called wingnuts back then), and at first everybody thought that's who killed the president. But lo and behold, it was just Lee Oswald, delusional Communist blowhard. As Jackie Kennedy remarked bitterly, JFK didn't even have the "satisfaction" of dying for his liberal ideals; instead his assassin was just a "silly little Communist."
She ties this in with the Giffords shootings:
Nor can you even say that the anti-JFK stuff in Dallas gave Oswald the idea of killing the president. He'd already tried to shoot General Walker back in April. In October 1963 he watched We Were Strangers, a film about political assassination, and according to Marina was very excited by it. There's also good reason to believe he'd seen Suddenly and The Manchurian Candidate, both films about shooting a U.S. president—and both starring Frank Sinatra, weirdly enough. (Wait, is Frank implicated?)
If you want to make the case that violent political rhetoric in general begets real violence, then make that case. Don't fudge the data and don't cherry pick your facts. Don't talk ominously about right-wing vitriol and look meaningfully over at Dallas 1963, or at Tuscon 2011. Unless, of course, you want to argue that right-wing rhetoric is dangerous because it drives leftists and schizophrenics to murder, but somehow I don't think that's the goal. Continue reading →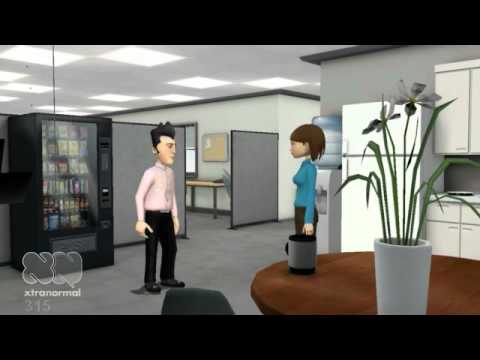 Hattip to the ever erudite Alpheus at Athens and Jerusalem.  When an ostensible debate over science takes on all the attributes of an especially sleazy political fight or a theological debate a la Mad magazine,  that is generally an excellent sign that, whatever else is going on, it ain't science.
Andre Cailloux was born a slave in Louisiana.  He lived his entire life in and around New Orleans.  In 1846 his petition for manumission, with the support of his owner, was granted by an all white police jury in New Orleans.   The next year he married a former slave, Felicie, with whom he had four children during the course of their marriage, and set up a cigar making business in the Crescent City.  He soon became recognized as a leader in the free black community of New Orleans.  Cailloux, a firm son of the Church, learned to read with the help of teachers at the Institute Catholique.  Through his own efforts he became an educated man, fluent in both English and French. 
At the beginning of the Civil War Cailloux became a Lieutenant in the 1rst Louisiana Native Guard, a Confederate black militia unit made up of free blacks to defend New Orleans.  After the first battle of Manassas, the 1rst Louisiana Native Guard volunteered to guard Union prisoners.  The offer was declined with thanks by the Confederate government.  No effort was made by the Confederate government to supply uniforms or weapons for the unit, and the men supplied themselves out of their own resources.  (It should be noted that many white Confederate and Union units  were in the same boat at the beginning of the War, as the number of volunteers vastly exceeded the ability of the governments to provide for them.)  The 1rst Louisiana Native Guards did participate in two grand reviews in New Orleans with other Confederate units. 
After the Confederate Congress passed a conscription act in 1862 making all whites of military age subject to a draft, the white officers in the 1rst Louisiana Native Guards were transferred to other duties and the regiment was disbanded on February 15, 1862.  Needless to say, the Confederacy missed a golden opportunity at the beginning of the War of enlisting free blacks.  Blacks given any encouragement at all to enlist in the Confederate Army, especially with a promise of eventual emancipation for all blacks, might have helped alter the outcome of the War.  Of course if the Confederate leaders had been willing to entertain such ideas at the beginning of the War, neither secession nor the War would have occurred.
After the capture of New Orleans by the Union, Major General Benjamin Butler decided to reconstitute the 1rst Lousiana Native Guard as a Union regiment.  Cailloux rejoined the regiment and was made Captain of Company E.  The black population of New Orleans responded enthusiastically to Butler's initiative, and the Native Guard soon grew to three regiments. 
In December 1862 Butler was replaced by Major General Nathaniel P. Banks.  A former governor of Massachusetts, Banks was one of the worst Union generals of the war ( I believe the man he replaced, Benjamin Butler, deserves the chief position as most incompetent Union general.)  Forces under his command were so regularly beaten by the Confederates, that they nicknamed him "Commissary" Banks, since they would seize Union supply trains after they whipped his forces.  Banks replaced the black officers in the second Native Guard regiment with white officers, as it was the usual Union policy not to commission blacks.  However, the black officers in the first and third Native Guards remained in their positions.
The regiment was utilized for fatigue and guard details until it entered combat in the siege of Port Hudson, a Confederate fortified position north of Baton Rouge which the Union needed to seize as part of the campaign to bring the Mississippi under Union control.  On May 27, 1863 Banks, who commanded the Union army besieging Port Hudson, ordered assaults on the Confederate fortifications.  The 1rst and 3rd Louisiana Native Guards participated in these attacks.  The Union troops fought heroically, but Banks, with his customary lack of even elementary military skill, failed to coordinate the attacks, and the Confederates beat back the assaults with relative ease.  Captain Andre Cailloux, heroically leading his men, was killed. Continue reading →
The first black Congressman elected and seated in the House of Representatives was Joseph H. Rainey of South Carolina.  Born to slaves on June 31, 1832 in Georgetown, South Carolina, he became a free man soon after his birth, thanks to his father, Edward Rainey, a successful and industrious barber who purchased his family's freedom.  He followed his father in the barber trade, until the beginning of the Civil War.  Drafted as a laborer, he worked on fortifications and blockade runners.  Escaping with his wife, they spent the rest of the war in Bermuda where Rainey resumed his trade as a barber.  After the war he returned to South Carolina and became active in Republican party politics.  Well read and intelligent, Rainey quickly made his mark.  In 1868 he was elected as a delegate to the South Carolina constitutional convention.  In 1870 he won election to the state senate of South Carolina and then, winning a special election to fill a vacancy, he was elected to Congress and would serve there until March of 1879, making him the longest serving black congressman until William Dawson of Illinois eclipsed his record in the 1950s. 
In Congress Rainey fought for civil rights for blacks and against the ultimately successful effort in the South to effectively disenfranchise blacks.  He brought to his efforts a keen wit and eloquence as can be seen in this speech which he delivered after disparaging remarks were made about blacks in the South Carolina legislature by Democrat Representative Samuel Cox of New York in 1871:
The remarks made by the gentleman from New York in relation to the colored people of South Carolina escaped my hearing, as I was in the rear of the Hall when they were made, and I did not know that any utterance of that kind had emanated from him. I have always entertained a high regard for the gentleman from New York, because I believed him to be a useful member of the House. He is a gentleman of talent and of fine education, and I have thought heretofore that he would certainly be charitable toward a race of people who have never enjoyed the same advantages that he has. If the colored people of South Carolina had been accorded the same advantages—if they had had the same wealth and surroundings which the gentleman from New York has had, they would have shown to this nation that their color was no obstacle to their holding positions of trust, political or otherwise. Not having had these advantages, we cannot at the present time compete with the favored race of this country; but perhaps if our lives are spared, and if the gentleman from New York and other gentlemen on that side of the House will only accord to us right and justice, we shall show to them that we can be useful, intelligent citizens of this country. But if they will continue to proscribe us, if they will continue to cultivate prejudice against us; if they will continue to decry the Negro and crush him under foot, then you cannot expect the Negro to rise while the Democrats are trampling upon him and his rights. We ask you, sir, to do by the Negro as you ought to do by him in justice.
If the Democrats are such staunch friends of the Negro, why is it that when propositions are offered here and elsewhere looking to the elevation of the colored race, and the extension of right and justice to them, do the Democrats array themselves in unbroken phalanx, and vote against every such measure? You, gentlemen of that side of the House, have voted against all the recent amendments of the Constitution, and the laws enforcing the same. Why did you do it? I answer, because those measures had a tendency to give to the poor Negro his just rights, and because they proposed to knock off his shackles and give him freedom of speech, freedom of action, and the opportunity of education, that he might elevate himself to the dignity of manhood.
Continue reading →
Susannah York succumbed to cancer this past Friday at the age of 72.
She is best remembered for portraying Saint Thomas More's daughter, Margaret More, in what is arguably the greatest Catholic film of all time, A Man For All Seasons.
She was very beautiful and enchanting and her role as Margaret More captured the essences of an integrated Catholic life that is an excellent example for laypeople everywhere today.
The following clip is that of the King paying his Lord Chancellor, Saint Thomas More, a visit on his estate.  The King encounters More's family and is introduced to More's daughter, Margaret, at the :45 mark of the clip.  They engage in conversation at the 1:32 mark of the clip.  The entire 10 minutes should be viewed to really enjoy her performance and appreciate the film itself:
Here is the trailer to that magnificent Catholic film, A Man For All Seasons:
Post script:  I was unable to find out if Susannah York was a Catholic or not, but her portrayal of Margaret More is a fine example of living a Catholic life.
Cross-posted at Gulf Coast Catholic.
Q: What kind of Catholic are you?
A: Bad.
Q: No, I mean are you liberal or conservative?
A: I no longer know what those words mean.
Q: Are you a dogmatic Catholic or an open-minded Catholic?
A: I don't know what that means, either. Do you mean I believe the dogma that the Catholic Church proposes for belief?
Q: Yes.
A: Yes.
Q: How is such a belief possible in this day and age?
A: What else is there?
Q: What do you mean, what else is there? There is humanism, atheism, agnosticism, Marxism, behavioralism, materialism, Buddhism, Muhammadanism, Sufism, astrology, occultism, theosophy.
A: That's what I mean.
Q: To say nothing of Judaism or Protestantism.
A: Well, I would include them along with the Catholic Church in the whole peculiar Jewish-Christian thing.
Q: I don't understand. Would you exclude, for example, scientific humanism as a rational and honorable alternative?
A: Yes.
Q: Why?
A: It's not good enough.
Q: Why not?
A: This life is too much trouble, far too strange, to arrive at the end of it and then to be asked what you make of it and have to answer, "Scientific humanism." That won't do. A poor show. Life is a mystery, love is a delight. Therefore I take it as axiomatic that one should settle for nothing less than the infinite mystery and the infinite delight, i.e., God. In fact, I demand it. I refuse to settle for anything less.
Conversations with Walker Percy (1985)
There were a great many brave men during the Civil War, but I think it is a safe wager that none were braver than Father John B. Bannon.  Born on January 29, 1829 in Dublin, Ireland, after he was ordained a priest he was sent in 1853 to Missouri to minister to the large Irish population in Saint Louis.  In 1858 he was appointed pastor of St. John's parish on the west side of the city.  Always energetic and determined, he was instrumental in the construction Saint John the Apostle and Evangelist church.  Out of his hectic schedule he somehow found time to become a chaplain in the Missouri Volunteer Militia and became friends with many soldiers who, unbeknownst to them all, would soon be called on for something other than peaceful militia drills.  In November 1860 he marched with the Washington Blues under the command of Captain Joseph Kelly to defend the state from Jayhawkers from "Bleeding Kansas".
With the outbreak of the Civil War, most of the Saint Louis Irish were strongly Confederate in their sympathies and Father Bannon was of their number.  The Irish viewed the conflict in light of their experiences in Ireland with the English invaders, with the Southerners in the role of the Irish and the Northerners as the English.   Confederate militia gathered at Camp Jackson after the firing on Fort Sumter, and Father Bannon went there as chaplain of the Washington Blues.  Camp Jackson eventually surrendered to Union forces, and Father Bannon was held in Union custody until May 11, 1861.  He resumed his parish duties, although he made no secret from the pulpit where his personal sympathies lay.  Targeted for arrest by the Union military in Saint Louis, on December 15, 1861, he slipped out of the back door of his rectory, in disguise and wearing a fake beard,  as Union troops entered the front door. 
He made his way to Springfield, Missouri where Confederate forces were gathering, and enlisted in the Patriot Army of Missouri under the colorful General Sterling Price, who would say after the War that Father Bannon was the greatest soldier he ever met.
He became a chaplain in the First Missouri Confederate Brigade, and would serve in that capacity until the unit surrendered at Vicksburg on July 4, 1863.  He quickly became a legend not only in his brigade, but in the entire army to which it was attached and an inspiration to the soldiers, Catholic and Protestant alike.  At the three day battle of Pea Ridge, Arkansas, March 6-8, 1862, he disobeyed orders for chaplains to remain in the rear and joined the soldiers on the firing line, giving human assistance to the wounded, and divine assistance for those beyond human aid.  For Catholic soldiers he would give them the Last Rites, and Protestant soldiers, if they wished, he would baptize. Continue reading →
This has been going around the internet.  I am regretful that I did not recall this section first of Lincoln's famous Cooper Union Address on February 27, 1860:
I would say to them:–You consider yourselves a reasonable and a just people; and I consider that in the general qualities of reason and justice you are not inferior to any other people. Still, when you speak of us Republicans, you do so only to denounce us as reptiles, or, at the best, as no better than outlaws. You will grant a hearing to pirates or murderers, but nothing like it to "Black Republicans." In all your contentions with one another, each of you deems an unconditional condemnation of "Black Republicanism" as the first thing to be attended to. Indeed, such condemnation of us seems to be an indispensable prerequisite–license, so to speak–among you to be admitted or permitted to speak at all. Now, can you, or not, be prevailed upon to pause and to consider whether this is quite just to us, or even to yourselves? Bring forward your charges and specifications, and then be patient long enough to hear us deny or justify. Continue reading →
One of the Giffords shooting victims, James Eric Fuller, joined in with the attempt of the Left to blame the Giffords shooting on conservatives:  "It looks like Palin, Beck, Sharron Angle and the rest got their first target," Eric Fuller, a former campaigner for Ariz. Rep. Gabrielle Giffords, told Democracy Now. "Their wish for Second Amendment activism has been fulfilled."
Today Mr. Fuller was arrested for making a death threat: 
Toward the end of the town hall meeting Saturday morning, one of the shooting victims, J. Eric Fuller, took exception to comments by two of the speakers: Ariz. state Rep. Terri Proud, a Dist. 26 Republican, and Tucson Tea Party spokesman Trent Humphries.
According to sheriff's deputies at the scene, Fuller took a photo of Humphries and said, "You're Dead."
Deputies immediately escorted Fuller from the room.
Pima County Sheriff's spokesman Jason Ogan said later Saturday that Fuller has been charged with threats and intimidation and he also will be charged with disorderly conduct.
Among the dignitaries at the town hall taping were Mayor Bob Walkup, U.S. Rep. Raul Grijalva and former Congressman Jim Kolbe.
All this is somewhat explicable when one reads up a bit more about Mr. Fuller.  Go here to do so. Continue reading →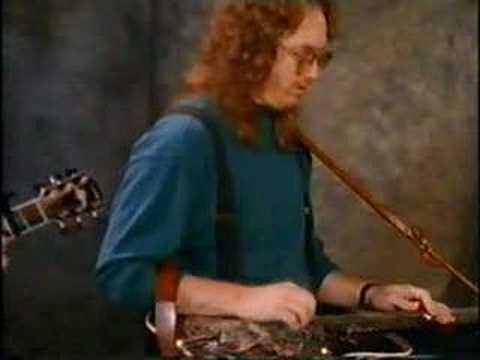 Something for the weekend.  The incomparable Kathy Mattea singing the Civil War song The Vacant Chair.  Originally written in 1862 to commemorate Second Lieutenant John William Grout, 15th Massachusetts, who was killed at age eighteen at Ball's Bluff, one of the early battles of the War, it proved immensely popular North and South as the nation eventually mourned approximately 620,000 vacant chairs. Continue reading →