Monthly Archives:
January 2011
Recently Matt Talbot of Vox Nova offered up the following plan for tax reform:
I propose that there is a one-time, 20% federal tax on all financial assets over $2 million – assets in IRA's and 401(k) plans would be exempt, provided the particular accounts were held on, say, September 15, 2008 (this would prevent using retirement accounts as an anticipatory shelter.) Yes, the stock and bond markets would take a hit; can't be helped, and the stock market is way over-valued anyway, by historical standards. The stock market should be there to finance capital investment, not to enrich Wall Street greedheads.
In the comments my co-blogger Darwin had some negative things to say about this plan. Truthfully, though, I think that properly implemented a one-time wealth tax could work pretty well. In fact, I would say that the main problem with Matt's proposal is that it is much too modest.
For one thing, as was noted in the comments to his post, restricting the tax to financial assets over $2 million excluding IRAs and 401(k)s is not going to raise much revenue. And the more exemptions you have in the system, the more likely it is that the rich will just hire tax attorneys to hide their assets and avoid the tax. To deal with these problems, I would make the wealth tax all-inclusive.
Since wealth inequality is much much greater than income inequality, this would be a highly progressive measure. However, without a lower limit, you might worry about the impact of this proposal on the poor. To offset this, I would institute a guaranteed minimum income. The minimum income level would have to be pretty low to avoid work disincentives and keep the plan fiscally responsible, but it would be high enough that even in the first year it would be enough for the poor to pay the tax. Unlike the wealth tax, the guaranteed minimum income program would be ongoing, and would be in addition to rather than instead of all existing federal assistance programs.
Going forward, I would replace corporate taxes at the federal level by raising the capital gains tax rate to 23%. Finally, I would simplify the tax code, eliminating all deductions and replacing the current bracket system with two brackets: 10% for income under $100k, 23% for above that.
Finally, to ensure that the rich don't hide their assets to avoid the tax, I would deputize every store clerk in America as an IRS enforcement agent. Try as they might, wall street greedheads would not be able to avoid the tax. They could bury their gold in the backyard if they wanted, but as soon as they dug it up to buy a new yacht we'd get 'em. Continue reading →
In the second ruling of its kind, a Florida judge has found the provision mandating individual health insurance to be unconstitutional. Even more interesting to me is that the judge found that the provision was inseparable from the rest of the bill, so that the whole bill is unconstitutional.
The first part may not be that important, as the Supreme Court will have the final say. However, it will be interesting to see what happens with the separability issue. I wonder if Obama will be encouraged by this ruling to start working with Republicans to put many of the positive/popular aspects of the plan (like not denying people with pre-existing conditions) into law such that they are not dependent on the individual mandate. If not, Obama is risking his legacy on getting a majority of Supreme Court justices to believe that's it ok for the government to mandate people buy something with no way to opt out. That seems to me to be a very dangerous gamble, and considering the political capital Obama's used on this reform, it would be wise for him to try to preserve what he can and keep as little in the hands of the judiciary as possible.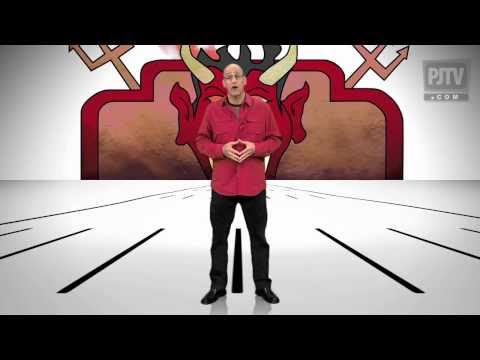 "L'enfer est plein de bonnes volontés et désirs."  (Hell is full of good wishes and desires.)
Saint Bernard of Clairvaux
Klaven reminds us of something that is very true in the above video.  In human affairs someone who, from the outset, intends to do evil can cause quite a bit of calamity and tragedy.  However, for true catastrophes you generally need someone who is seeking to do good, but is blind to the negative consequences of his actions.  History is replete with examples.  Martin Luther, I think, really did start out honestly intending to merely give impetus to reform within the Church.  Gandhi did not want to see India divided once the British withdrew because he honestly believed that Muslims and Hindus could live in peace together throughout the subcontinent.  Neville Chamberlain resisted taking any stand against Hitler until September 1939 because he honestly wished to spare Britain another World War only a generation after the first one.  Continue reading →
Christianity does not simply ask followers to respect life, nor does it insist they denounce the everyday sins of humanity. Truly devout living compels us to actively defend the right to life, which is our duty as the children of God.  However, the defense of life involves education and exposing disturbing signs of moral decay. Heavily responsible for these recent immoral trends, dangerous forms of unnatural contraception are an increasingly-valid threat and widely misunderstood. Although the bible asserts that children "are a blessing to be cherished and cared for when given," these methods of pregnancy prevention challenge those words with their blatant disrespect for life, increasingly leading young adults astray.
Nevertheless, many families continually choose these "convenient" forms of contraception to control their family size. Even unmarried couples now frequently use these forms of birth control to recklessly satisfy their sexual desires. Even more troubling still are the countless young people engaging in sex freely because a variety of dangerous contraceptives apparently allow it. The use of these products isn't just an insult to relationships or marriage, but an attack on the entire foundation of children and the family itself.
(Faithful readers of this blog will no doubt be saying to themselves, "Yep, I knew eventually McClarey would write about Lincoln's dog!" )
One hundred and fifty years ago the Lincolns in Springfield, Illinois were making preparations for their move to Washington.  One sad task for them was to find a new home for their dog Fido, who had been a member of the family since 1855.  Mr. Lincoln was an animal lover, and Fido, a mustard colored mutt, often accompanied him as he went around Springfield.  When they went to the market Fido would bear a basket in his mouth.  The dog could be seen waiting patiently outside of the barber shop while Lincoln's hair was cut.  Fido was an inside dog, and seemed to think that a horse hair sofa in the house was his own personal domain.
Lincoln hated to part with Fido, but the dog was terrified both of cannon fire and trains, and he decided that Fido would have a hard time dealing with the train trip to Washington.  Fido was placed in the care of John Roll and his family.  Roll was a carpenter friend of Lincoln's who had helped Lincoln remodel his house.  He had two young sons for Fido to play with.  The Rolls were asked never to scold Fido for coming into the house with muddy paws, to never tie Fido up in their yard alone, and to allow him into the house when he scratched on the door.  The Lincolns gave the Rolls their horse hair sofa so that Fido would feel more at home.  Shortly before they left Springfield, the Lincolns had a photo taken of Fido,  an image of which is at the top of this post.
Perhaps Internet Hitler can take some small consolation from this tribute to the Edward R. Murrow of our time by Reason TV: Continue reading →
Years ago, this satirical piece in The Onion poked fun at interstate rivalries with its account of "Middle West peace" in peril.
Thankfully, battles between U.S. states haven't resulted in actual violence for nearly 150 years. However, there is another kind of battle going on between states, and even between communities within states, that has been destructive in a different way.
I am speaking of the economic battles states and localities wage against one another when they compete for new businesses via economic incentives such as tax breaks, regulatory exemptions, or taxpayer funded grants and loans that are offered only to specific companies.
In 1996, economist Lawrence Reed wrote a widely reprinted essay titled "Time to End the Economic War Between the States." Reed called the constant battle of states and localities to outdo one another with economic incentives to prospective employers "an exercise in mutual assured destruction, or at least one in which the victories are Pyrrhic ones at best, with the victors losing almost as much as the vanquished."
Nine years later, in 2007, Federal Reserve economist Arthur Rolnick used nearly the same language in testimony to Congress about the ill effects of this approach. He proposed that Congress use the Constitutional interstate commerce clause to prohibit states from engaging in these tactics — although that raises questions of its own for advocates of federalism and smaller government.
According to Reed, the earliest example of this type of economic incentive was the Commonwealth of Pennsylvania's offer of $86 million in incentives to build a Volkswagon factory in 1976. The factory was supposed to produce about 20,000 new jobs, but actually employed only 6,000 people before it shut down 10 years later.
The practice really took off in the 1980s with highly publicized competitions between states and communities for new manufacturing plants and other facilities. More recently, states have competed for TV and movie productions with tax incentives for producers who shoot on location.
Most states now have economic development organizations devoted entirely to putting together incentive "packages" for new or existing businesses. Aggressive pursuit of businesses with tax breaks and other public subsidies has become so common that major employers have come to expect and even demand it, and most state and local governments have concluded they have no choice but to play the game.
Some businesses seem to use these incentives almost as a form of extortion — for example, professional sports franchises that threaten to move elsewhere if they do not get public financing for a new stadium or arena.
Both economic conservatives and liberals have criticized this approach and noted that it rarely delivers all the benefits promised.
So, is there any way to call a cease fire in this war? Continue reading →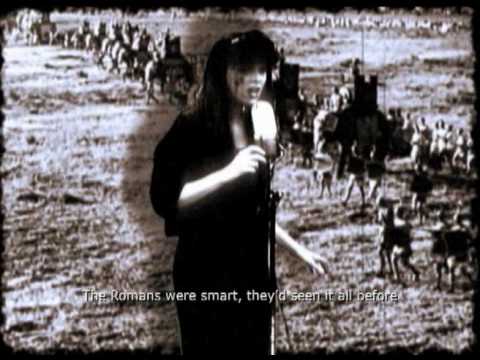 Something for the weekend.  A song about Hannibal to the tune of 16 Tons.   Hattip to Hank at Eclectic Meanderings.  I have read quite a bit about the Punic Wars, but I have never seen information on them conveyed more fetchingly than when sung by "Anna Domino", as she does her dance of the elephant veil and sings her song.  What a hoot!  This is one of a series of videos put together by history for music lovers, and long may they prosper!
Continue reading →