Monthly Archives:
December 2010
"You all remember," said the Controller, in his strong deep voice, "you all remember, I suppose, that beautiful and inspired saying of Our Ford's: History is bunk. History," he repeated slowly, "is bunk."
             
 He waved his hand; and it was as though, with an invisible feather wisk, he had brushed away a little dust, and the dust was Harappa, was Ur of the Chaldees; some spider-webs, and they were Thebes and Babylon and Cnossos and Mycenae. Whisk. Whisk–and where was Odysseus, where was Job, where were Jupiter and Gotama and Jesus? Whisk–and those specks of antique dirt called Athens and Rome, Jerusalem and the Middle Kingdom–all were gone. Whisk–the place where Italy had been was empty. Whisk, the cathedrals; whisk, whisk, King Lear and the Thoughts of Pascal. Whisk, Passion; whisk, Requiem; whisk, Symphony; whisk …
 
Aldous Huxley, Brave New World
As a parting "gift" to the nation, the lame duck Democrat controlled 111th Congress passed legislation yesterday repealing "Don't Ask, Don't Tell", and now homosexuals may serve openly in the military.  The interesting secret about "Don't Ask, Don't Tell" is that it tended to be an escape mechanism out of the military for homosexuals, and those claiming to be homosexuals.  In recent years about 500 individuals have on average been discharged annually with about 80% announcing their homosexuality in order to be released from service.  I quote Melissa, a lesbian and a former medic, on how "Don't Ask, Don't Tell" has worked in practice:
Many people used the "Im gay" tactic to get out of BCT (Basic Combat Training), or AIT (Advanced Individual Training) when I first enlisted. If the dont ask dont tell policy is repealed, this will help to stop "cowards" from enlisting. DADT was a cop out beyond recognition that people used to escape the military life, pre-deployment/assignment, and post-deployment.
 I assume that the number of homosexuals in the military is relatively small, probably as a fraction of the military less than the percentage of the adult population that is homosexual.  The impact of the change in policy is difficult to say since no militaries that actually fight wars, as opposed to the militaries of most European powers that are now largely ceremonial in nature, have long track records of homosexuals openly serving. 
I fear that the military will now come under pressure to make  the military a "welcoming environment" for homosexuals, and that troops who hold to a moral code that regards homosexual conduct as morally abhorent, the overwhelming consensus in Western culture from the triumph of Christianity until around 1970, will find themselves under increasing pressure to conform to the belief that, in Jerry Seinfeld's phrase, "there is nothing wrong with that" in regard to homosexuality. 
 Of course that is the whole purpose for this farce, just as with "gay marriage":  to put the imprimatur of the State on the idea that homosexuality and heterosexuality are morally equivalent and that only benighted bigots think otherwise.  This of course is directly contrary to the teaching of the Church as clearly pointed out by then Cardinal Ratzinger in 1986:
7. The Church, obedient to the Lord who founded her and gave to her the sacramental life, celebrates the divine plan of the loving and live-giving union of men and women in the sacrament of marriage. It is only in the marital relationship that the use of the sexual faculty can be morally good. A person engaging in homosexual behaviour therefore acts immorally.
To chose someone of the same sex for one's sexual activity is to annul the rich symbolism and meaning, not to mention the goals, of the Creator's sexual design. Homosexual activity is not a complementary union, able to transmit life; and so it thwarts the call to a life of that form of self-giving which the Gospel says is the essence of Christian living. This does not mean that homosexual persons are not often generous and giving of themselves; but when they engage in homosexual activity they confirm within themselves a disordered sexual inclination which is essentially self-indulgent.
As in every moral disorder, homosexual activity prevents one's own fulfillment and happiness by acting contrary to the creative wisdom of God. The Church, in rejecting erroneous opinions regarding homosexuality, does not limit but rather defends personal freedom and dignity realistically and authentically understood. Continue reading →
Something for the weekend.  Adeste Fideles.  Nat King Cole in the above video recorded what I think is the best version of this moving hymn by a solo artist. Continue reading →
There's still time to get in your picks for the Bowl Pick'Em game here at TAC. To encourage you, Jay Anderson & I have provided you with our picks & our comments about each bowl. Dave Hartline as well as commenter Nicholas Jagneux have also sent in picks, which I'll show at the end. Again, your picks are definitely appreciated and we'll take them until 1 o'clock CST tomorrow (when the New Mexico Bowl starts).
But first, another reminder to repeat "Leaders" and "Legends" to the nearest Big 10 fan you know.  Whatever dignity the Big 10 had is gone…ouch.
So let's talk about the bowls! Continue reading →
I find myself with oddly divided feelings about this whole tax deal making its way through congress. On the one hand, while extending the tax cuts which we're already experiencing seems prudent, especially in a recession, piling additional tax cuts on top of those (especially the across the board 2% reduction in social security withholding) seems seriously unwise when our deficit is already the size that it is.
On the other hand, I could certainly use the extra $150+ per month in take-home income. As I look at moving bills and such, I keep thinking, "Well, if this passes my paychecks will go up soon."
We routinely scorn politicians for being easily bought, but I'm feeling rather hungry for my pot of lentils myself about now.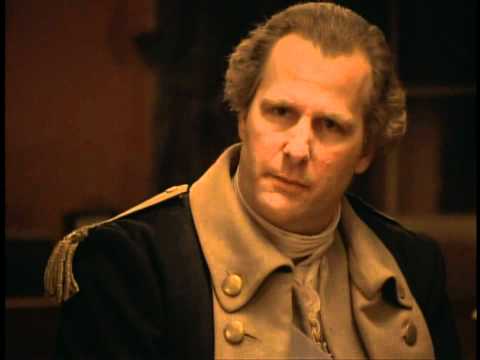 I think most Americans today fail to realize how close this country came to dying right after its birth.  After the disastrous New York campaign, the Continental Army was reduced to a few thousand ill-fed, ill-trained and ill-uniformed men under Washington.  As the year of 1776 was coming to an end, many Americans thought the cause of American independence was also coming to an end, but not George Washington.  He realized that for the war to continue he had to come up with some masterstroke that would rouse American morale and convince his troops that they stood a chance to win this lop-sided conflict. Continue reading →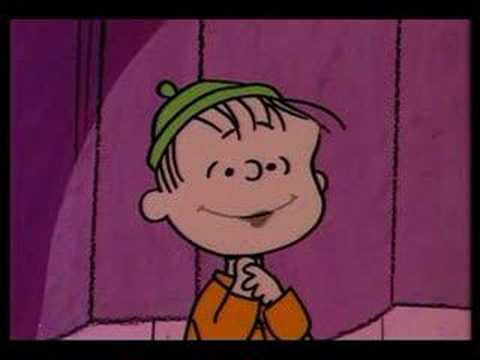 Let the just rejoice,
for their justifier is born.
Let the sick and infirm rejoice,
For their saviour is born.
Let the captives rejoice,
For their Redeemer is born.
Let slaves rejoice,
for their Master is born.
Let free men rejoice,
For their Liberator is born.
Let All Christians rejoice,
For Jesus Christ is born.
Saint Augustine
"Where disagreement becomes a death sentence" – Zenit news interviews Shaheryar Gill, a Pakistani-born lawyer providing "an insider's look" at Pakistan's anti-blasphemy laws. On December 3rd, a hardline, pro-Taliban Pakistani Muslim cleric on Friday offered a reward for anyone who kills a Christian woman sentenced to death by a court on charges of insulting Islam.

Meanwhile, in Iraq, an elderly Christian couple was killed in their home Sunday night in Baghdad, days before they were to finalize the transaction on their house and join an exodus of Christians fleeing to the safety of the North.

Earlier this month, a young Syrian Orthodox engineer was abducted from his shop and murdered, provoking the representatives of the Christian communities to withdraw in protest from the conference on Social Coexistence and Tolerance, organized by the Iraqi Ministry for Human Rights.

Muslim leaders are also sounding the alarm, calling on the Baghdad government and U.S. forces to provide safety for the Christian community.

In Iran, Youcef Nadarkhani, a pastor of a church of about 400 people, was convicted of apostasy and has been sentenced to death for allegedly renouncing his Muslim faith. According to CNN, In the southern city of Shiraz, another Christian pastor, Behrouz Sadegh-Khanjani, 35, is facing a possible indictment for apostasy.
In his book-length interview Light of the World, Pope Benedict emphasized that, with respect to Muslims:

"The important thing here is to remain in close contact with all the current within Islam that are open to, and capable of dialogue, so as to give a change of mentality a chance to happen even where Islamism still couples a claim to truth with violence."
Earlier in November, he renewed his call for religious freedom in Muslim countries Continue reading →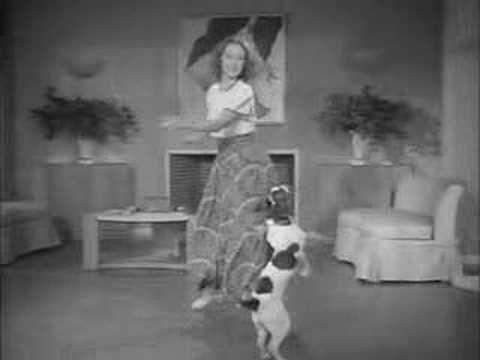 Hattip to Bookworm Room.  The Queen of the tap-dancers, Eleanor Powell, filmed this sequence with her dog Buttons, in the film Lady Be Good in 1941.  Powell trained the dog herself, and the filming occurred in her living room in order to make it more comfortable for Buttons as the dog was used to performing there.  Both Powell and her dog give energetic performances and they both seem to be having a good time. Continue reading →
The reaction to Judge Hanson's ruling in Virginia v. Sebelius was predictable:  rejoicing on the right . . . not so much on the left.  A few people actually attempted to analyze the decision on a legal, rather than policy basis.  (Shocking!)
It's also not surprising in the least to hear the talking point going out – like on the appropriately named Talking Points Memo blog linked above – that this demonstrates conservative hypocrisy with regards to judicial activism.  After all, don't conservatives bemoan activist judges who overturn the will of democratic legislatures?  This would be a fair point if it actually captured the gist of conservative sentiment on judicial matters.
Happily for us all I wrote a post some two and a half years back detailing why I didn't like the term judicial activism.  I'll re-post most of it here. Continue reading →
As I wrote a bit over a week ago, my attention was caught by a post in which Brett Salkeld asked the question, Does the Injunction that Wives Submit to Their Husbands Have any Content? He said:
I am not so progressive that I am opposed in principle to the idea that there might be something of value in this claim. In other words, I do not presume that Paul's teaching on this matter can be dismissed simply as a function of his era. Of course, investigation may determine that his teaching is not central to the Christian understanding of marriage and is simply the result of his writing at a particular time and place, but that is not my presumption. Such claims, for me, must be demonstrated, not presumed. I am conservative enough to insist that they are are not self-evident.

I have found myself frustrated, however, by those authors and commentators within the church who insist that wives must in fact submit to their husbands—that men are, necessarily, the "head of the household." Such an insistence is typically followed by numerous qualifications and caveats indicating precisely what such a claim does not mean in the concrete. Men are not to be tyrants. They are not to make every decision independently. They are to provide space for the development and self-expression of their wives. All well and good, of course. Who would disagree with any of these? But as easy as it is to highlight what not to do in the concrete, it seems to me that this teaching will have no purchase on the reality of contemporary marriage if no one can articulate what it actually does mean in the concrete. Continue reading →
Justice Stephen Breyer of the US Supreme Court has never been a fan of the Second Amendment.  On Fox News on Sunday he made an historical claim that I would like to analyze in this post.
Madison "was worried about opponents who would think Congress would call up state militias and nationalize them. 'That can't happen,' said Madison," said Breyer, adding that historians characterize Madison's priority as, "I've got to get this document ratified."
Therefore, Madison included the Second Amendment to appease the states, Breyer said.
I assume that the Justice is referring to Federalist 46 written by James Madison, and which may be read here.  (I apologize in advance to our resident blog expert on the Federalist papers Paul Zummo.  Paul, if you see any mistakes on my part in the following, please let me have it!)
The Justice is correct that many in the states were concerned that the proposed new federal government would have too much power, and Federalist 46 was written to help allay those concerns.
The only refuge left for those who prophesy the downfall of the State governments is the visionary supposition that the federal government may previously accumulate a military force for the projects of ambition.
Madison realized that this was a sensitive point.  The American Revolution had only ended five years before, and the attempt by Great Britain to rule through military force was a raw memory for all of his readers.  Madison tackles this fear head on by comparing the military force of a standing federal army to the militias of the states:
Let a regular army, fully equal to the resources of the country, be formed; and let it be entirely at the devotion of the federal government; still it would not be going too far to say, that the State governments, with the people on their side, would be able to repel the danger. The highest number to which, according to the best computation, a standing army can be carried in any country, does not exceed one hundredth part of the whole number of souls; or one twenty-fifth part of the number able to bear arms. This proportion would not yield, in the United States, an army of more than twenty-five or thirty thousand men. To these would be opposed a militia amounting to near half a million of citizens with arms in their hands, officered by men chosen from among themselves, fighting for their common liberties, and united and conducted by governments possessing their affections and confidence. It may well be doubted, whether a militia thus circumstanced could ever be conquered by such a proportion of regular troops. Those who are best acquainted with the last successful resistance of this country against the British arms, will be most inclined to deny the possibility of it.
So far so good for Justice Breyer.  However, he misses completely the import of other things that Madison says in Federalist 46.
Besides the advantage of being armed, which the Americans possess over the people of almost every other nation, the existence of subordinate governments, to which the people are attached, and by which the militia officers are appointed, forms a barrier against the enterprises of ambition, more insurmountable than any which a simple government of any form can admit of.
Continue reading →