Monthly Archives:
December 2010
Is it possible at this late date to call a cease-fire in the War on Christmas?
The kind of cease-fire I am talking about is not a surrender to aggressive secularists who want all mention of Christmas, or of the reason for its celebration, erased from the public square.
I am not talking about, for example, these federal bank examiners who, had they been assigned to Bedford Falls, probably would  have busted George Bailey for wishing them "Merry Christmas" instead of for losing $8,000 in deposits. That sort of insanity ought to be resisted, and (as evidenced by the apparent resolution of the Oklahoma bank kerfluffle) can successfully be resisted.
No, the kind of truce I am proposing is a plea to the group Mark Shea refers to as "Christmas Inquisitors" — those who see any use of the term "Happy Holidays" in preference to "Merry Christmas" as some kind of affront to their beliefs. This group also includes those who see something inherently wrong or sacreligious about any kind of Christmas or holiday celebration that fails to include explicit reference to the birth of Christ.
I celebrate Christmas in the religious sense as eagerly as anyone.  But I respectfully beg to differ with those who insist that it is the duty of private businesses or even of public facilities and institutions to "keep Christ in Christmas." It isn't.  Their job, such as it is, is to accommodate the desire of their customers, or of citizens, to fulfill whatever aspects of a multi-layered religious, cultural, and social occasion they wish to observe.
None other than C.S. Lewis recognized this truth decades ago. In this essay from "God in the Dock," Lewis explains the different aspects of the modern Christmas:
"Three things go by the name of Christmas. One is a religious festival. This is important and obligatory for Christians; but as it can be of no interest to anyone else, I shall naturally say no more about it here. The second (it has complex historical connections with the first, but we needn't go into them) is a popular holiday, an occasion for merry-making and hospitality. If it were my business to have a 'view' on this, I should say that I much approve of merry-making. But what I approve of much more is everybody minding his own business. I see no reason why I should volunteer views as to how other people should spend their own money in their own leisure among their own friends. It is highly probable that they want my advice on such matters as little as I want theirs."
I will interrupt Lewis' essay at this point to note what he says about the cultural aspect of Christmas — the "popular holiday." He basically argues that people are free to celebrate it, or not, in any way they wish, as long as it does not interfere with anyone else's celebration or non-celebration. He sees no reason to complain about "how other people should spend their own money in their own leisure among their own friends."
That does not sound like someone who would get bent out of shape over store clerks who say "Happy Holidays",  or people who choose to celebrate Kwanzaa, Festivus, or the Winter Solstice. I also don't think he'd care whether or not the occasion for making merry was a "real" cultural holiday or a "fake" observance invented by one person (Kwanzaa) or even by a fictional character (Festivus), as long as no one was forcing him to participate or pay for it (which becomes an issue when public schools are involved).
He does go on to say, however, that "the third thing called Christmas is unfortunately everyone's business. I mean of course the commercial racket."
"The interchange of presents was a very small ingredient in the older English festivity. Mr. Pickwick took a cod with him to Dingley Dell; the reformed Scrooge ordered a turkey for his clerk; lovers sent love gifts; toys and fruit were given to children. But the idea that not only all friends but even all acquaintances should give one another presents, or at least send one another cards, is quite modern and has been forced upon us by the shopkeepers."
Now there are other occasions besides Christmas that carry these three "layers" of meaning — for example, weddings of religiously observant couples are 1) an occasion for celebration of a sacrament, 2) an occasion for family and friends to gather and enjoy a good time, and 3) an occasion when social convention requires gifts to be given and for the couple to acknowledge each gift individually with a thank-you note. The same is true of occasions such as graduations, Mother's Day, Father's Day, anniversaries, birthdays, etc.
Obviously, private businesses will use cultural and social occasions to market their products and services. Wedding planners, banquet halls, bakers, caterers, makers of academic robes and class rings, florists, greeting card merchants — all of them rely on cultural/social occasions for the greater part of their profit. The same is true of Christmas, when many merchants make most or even all of their yearly profit. (One explanation for the origin of the term "Black Friday" is the belief that many retailers finally earn enough money to get out of the red and into the "black" for the year on that day.)
However, we do not expect the merchant who sells products or services appropriate to any other social occasion, to instruct or remind people of its "real meaning". We don't expect, for example, the owner of a bridal shop or a catering service to provide pre-marital counseling, the florist who sells us flowers for Mother's Day to offer us advice on how to get along with our mothers,  or a jeweler who sells class rings to counsel high school seniors on how to get into Harvard. So why do we expect merchants and advertisers to "keep Christ in Christmas"? Isn't that our job, and the job of our families and churches?
Now I can hear some of you already saying "But there is far too much emphasis on the social and commercial aspect of Christmas in our society. It's drowning out the religious significance completely. Surely you don't think this is a good thing?"
Of course it is not a good thing. Even more than 50 years ago, in post-war England, Lewis saw that the relentless commercialization of Christmas "gives much more pain than pleasure" to the average person.
"You have only to stay over Christmas with a family who seriously try to 'keep' it (in its third, or commercial, aspect) in order to see that the thing is a nightmare. Long before December 25th everyone is worn out — physically worn out by weeks of daily struggle in overcrowded shops, mentally worn out by the effort to remember all the right recipients and to think out suitable gifts for them. They are in no trim for merry-making; much less (if they should want to) to take part in a religious act. They look far more as if there had been a long illness in the house."
However Lewis did not propose any "solution" other than personally refusing to take part in the "racket".
"We are told that the whole dreary business must go on because it is good for trade. It is in fact merely one annual symptom of that lunatic condition of our country, and indeed of the world, in which everyone lives by persuading everyone else to buy things. I don't know the way out. But can it really be my duty to buy and receive masses of junk every winter just to help the shopkeepers? If the worst comes to the worst I'd sooner give them money for nothing and write if off as a charity. For nothing? Why, better for nothing than for a nuisance."
So how do we resist the tidal wave of commercialism and/or political correctness that threatens to engulf us every holiday, er, Christmas season? We pray. We think about what is important to us and about the values we wish to uphold. And we make merry in whatever way is appropriate to our situation. If that means opting out of gift exchanges or sending cards, fine. If that means saying "Merry Christmas" instead of "Happy Holidays," fine. If it means saying "Happy Holidays" in an attempt to be more inclusive, that's OK too. After all, there is more than one holiday in the holiday season… it encompasses Thanksgiving and New Year's as well as Hannukkah and other religious, cultural and ethnic observances such as Our Lady of Guadalupe, St. Lucy's Day, St. Nicholas' Day, Boxing Day, and Epiphany or "Old Christmas".
And on that note… peace on earth, goodwill to all, Happy Holidays AND Merry Christmas!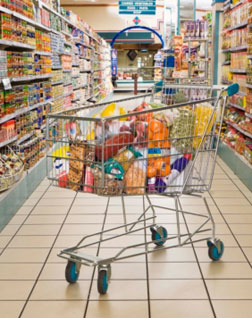 Slate – Economists are creating new methods for tracking prices.
…Just because the government expends so much energy determining the rate of inflation does not mean it is tallying it in the smartest or most accurate way. The reigning methodology is, well, clunky. It costs Washington around $234 million a year to get all those people to go and bear witness to a $1.57 price increase in a packet of tube socks and then to massage those individual data points down to one number. Moreover, there is a weekslong lag between the checkers tallying up the numbers and the government announcing the changes: The inflation measure comes out only 12 times a year, though prices change, sometimes dramatically, all the time. Plus, the methodology is archaic, given that we live in the Internet age. Prices are easily available online and a lot of shopping happens on the Web rather than in stores.

But there might be a better way. In the last few months, economists have come up with new methods for calculating inflation at Internet speed—nimbler, cheaper, faster, and perhaps even more accurate than Washington's…
Here's Friday's edition of Freedom Watch. The Judge and his guests, all from Reason Magazine / Reason.TV, discuss the philosophy behind libertarianism.
I have zero tolerance for people who attempt to turn Jesus into some sort of secular political leader in order to further their own political agenda.  It's reprehensible when done by social justice types on the religious left, and equally reprehensible when done by social conservatives.  So it saddened me to see this blog journal on Red State written by presidential aspirant Herman Cain titled "The Perfect Conservative."  I'll give you three guesses as to who he is talking about, and the first two don't count.  Here's a taste of his post: Continue reading →
Faithful readers of TAC will recall that Steve Driehaus is the Democrat Congressman of Ohio 1.  (Soon to be former Congressman since he had his walking papers given to him by the voters of the District on election day. )  Prior to the election Driehaus sued the Susan B. Anthony list over this ad:
As I stated at the time this was a classically stupid move on the part of Driehaus:
"He doesn't want you to see the ad above. He is desperate because he trails his opponent Steve Chabot by double digits according to a recent poll.  He is one of the incumbent Democrat Congressmen who have been cast adrift by the Democrat party because their re-election races appear hopeless.  He is also one of the "pro-life" Democrat Congressman who voted for ObamaCare.    The Susan B. Anthony List paid for a billboard to remind the constituents of Driehaus that ObamaCare allows for public funding of abortions.  Driehaus complained to the Ohio Election Commission, claiming that the ad is misleading.  A hearing is scheduled for the end of October.  The attorneys for Driehaus strong armed the owner of the billboard not to allow the ad until the Commission has issued a ruling.  The President of the Susan B. Anthony List Marjorie Dannenfelser has stated in regard to Driehaus and his lack of familiarity with the first amendment:
The Ohio Elections Commission has allowed Steve Driehaus to achieve his strategic objective of preventing constituents from learning the truth about his vote in favor of taxpayer funding of abortion in the health care reform bill. We are disappointed and surprised that the complaint was not immediately dismissed. The fact that the health care reform bill allows for taxpayer funding of abortion has been agreed upon by every major pro-life group in the country, including National Right to Life, Americans United for Life, Focus on the Family, and the United States Conference of Catholic Bishops. The larger problem here is a public official's attempt to use a criminal statue to silence legitimate debate on his record. The proper place for public policy debate is in the public square, not in an Elections Commission or criminal court. The SBA List will see this process through to the end and vigorously defend our position that the health care reform bill, supported by Steve Driehaus, allows for taxpayer funding of abortion. Moreover, we will use every vehicle possible within our First Amendment rights to communicate this message to the people of Congressman Steve Driehaus' district between now and the hearing.
Of course by attempting to suppress the billboard, Driehaus has ensured that it has been seen by far more people over the internet and in newspaper and television stories than would have ever seen the billboard.  Brilliant.  Desperate and stupid is a poor combination in politics."
Well, the election is over, so one can assume that Driehaus is busy seeking honest employment?  Of course not!  As Christopher Johnson at Midwest Conservative Journal, a blog I peruse every day, notes: Continue reading →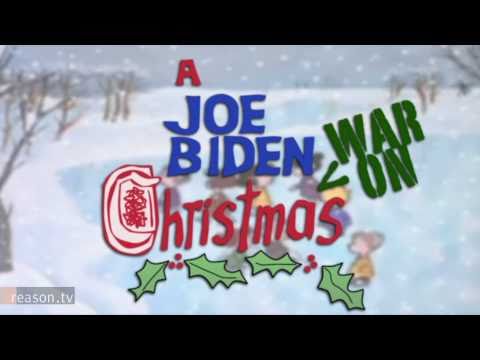 Reason TV has fun with recent statements by Veep and National Clown Joe Biden that the lame duck Democrat 111th  Congress should stay in session up to Christmas in order to pass legislation now that would not have  a prayer of passing after the 112th Congress is sworn in next month.  I think Reason TV is being unfair to Jolly Joe.  I think  he loves Christmas with all of its bright lights, colorful presents and good food, not to mention the day off.  Joe has always been up for a good party, and to say otherwise is simply not true. Continue reading →
I've had it. I've absolutely had it with a culture that now has people policing their own thoughts and language to the point where they are hesitant to say the word "Christmas" during the Christmas season. I don't know how serious this woman was being, but I'm going to assume that it wasn't a total joke. I'm going to assume that on some level she really did feel the need to preface her unavoidable use of the word "Christmas" with "forgive the expression."
It was probably a simple mental macro that went something like this: "It's the 21st century. We can't assume people are Christians. In fact, if I speak about Christmas as if it were a national holiday in a mostly Christian nation, some leftist will hire a team of lawyers to make my life miserable. But I need to use the word, so I'm going to cover my butt." All of that in the blink of an eye, as the result of relentless pressure and reeducation by the anti-Christian academic and media establishments.
Now I turn to Mark Shea, who prides himself on navigating between what he thinks are the extremes, the radical secular left and the supposedly "fundie" right, Catholic and Protestant. In this post he complains about the "Christmas Inquisitors" who are supposedly just as offended by the absence of religious terms and images during Christmas as the secularists are offended by their presence, and both need to chill out. Well, that isn't going to happen. And let me tell you why.
I am a big supporter of repealing "Don't Ask, Don't Tell" (DADT). Unfortunately, the policy the Senate repealed on Saturday wasn't the policy I wanted to see repealed.
To be sure, DADT as applied to gays in the military was eventually going to be repealed, even if it was a prudent attempt to prevent relationships within a unit that could endanger lives. I'll let the military people decide about that. But we should understand what DADT really banned: it banned gays from openly discussing their homosexuality in the military.
So now that homosexuals have won the right to discuss their homosexuality, I wonder if they will be willing to repeal the social policy of "Don't Ask, Don't Tell" that is currently applied to Christians who want to discuss their Christianity.
How many times have Christians been told that their religion needs to be kept to themselves? I'm not merely talking about the political sphere here, though to be sure that applies. I'm also talking about every other area: social media, work, art, etc. Even in sermons, priests and preachers are criticized if the homily is too controversial or too Christians. Faith can only be discussed among small groups of like-minded believers in whispers as if the Church was an underground resistance movement. If the faith is to be brought to a broader audience, Christians have been reduced to trying to sneak their faith "through the gate" as CS Lewis described.
If religion is going to cease to be something people just do in the privacy of their homes & churches on Sunday and become a real and revitalizing part of American life, then the "Don't Ask, Don't Tell" policy as applied to Christians has to be done away. After all, if homosexuals (as they argued) cannot truly be themselves unless they can openly discuss their sexuality, why do we have the idea that Christians can be (and indeed must be) Christians while not openly discussing their faith?
Sadly, I imagine the forces behind Saturday's repeal are among the most avid advocates of the DADT policy as applied to Christians.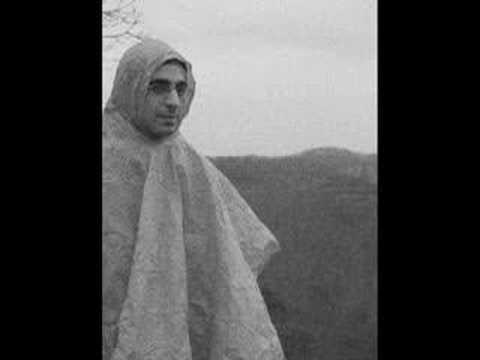 Some of our readers and contributors are grad students.  Since they should be off now for Christmas break, I thought they would appreciate the sentiments in the above video.  Of course it is too late for them.  For any of our readers contemplating becoming grad students, this video might be a salutary warning:
Continue reading →