Do We Need Google To Measure Inflation?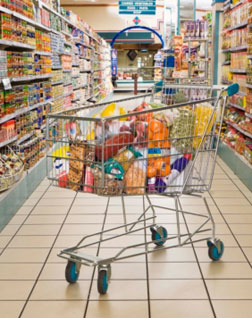 Slate – Economists are creating new methods for tracking prices.
…Just because the government expends so much energy determining the rate of inflation does not mean it is tallying it in the smartest or most accurate way. The reigning methodology is, well, clunky. It costs Washington around $234 million a year to get all those people to go and bear witness to a $1.57 price increase in a packet of tube socks and then to massage those individual data points down to one number. Moreover, there is a weekslong lag between the checkers tallying up the numbers and the government announcing the changes: The inflation measure comes out only 12 times a year, though prices change, sometimes dramatically, all the time. Plus, the methodology is archaic, given that we live in the Internet age. Prices are easily available online and a lot of shopping happens on the Web rather than in stores.

But there might be a better way. In the last few months, economists have come up with new methods for calculating inflation at Internet speed—nimbler, cheaper, faster, and perhaps even more accurate than Washington's…
7 Responses to Do We Need Google To Measure Inflation?